Bruce Brookshire
Doc Holliday
Interview by Luc Brunot.
Original version of the interview published in Bands Of Dixie #82 (September - October 2011)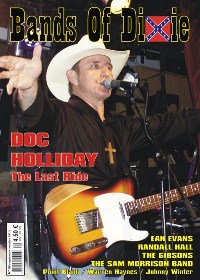 A legendary Southern rock band is bowing out after thirty years of career! While many other bands crippled with rheumatism won't or don't know how to retire, Doc Holliday surprises us by deciding to draw the veil over. But besides being talented, we already knew that Bruce Brookshire is someone original in that circle. So Bruce, so Doc, thank you for your ideas, your kindness, your availability and all this wonderful music you have given us... Doc Holliday Won't Ride Again!
Hello Bruce,
How time flies, the last time we had the pleasure of talking, it was almost eight years ago at the Spirit Of 66 in Verviers. It was also for me the opportunity to see Doc Holliday for the first time on stage (really great show). And the last time for me, was probably in Lyon last June. Indeed, it was your European farewell tour. How did it go?
Onstage, we enjoyed this tour more than many we have done. Everyone in the band enjoyed each show, and we had a good time playing together.
You came to Europe several times. Did you have the opportunity to play, in your career, in other parts of the world such as Japan?
No, never Japan, sad to say. We've performed in many European countries and many U.S. states.
It was your European farewell tour but will you continue to play in the U.S.?
No. The band will do one final show in Macon in the next few months. 30 years is enough time for any rock band. For me, it's a younger man's job.
There are many old rock bands that continue nevertheless. Speaking only of the South: the Allman Brothers, Lynyrd Skynyrd, Molly Hatchet, etc. Do you think they already should have ended their career?
It's a personal choice for each band. The Allman Brothers band has great players in Derek Trucks and Warren Haynes, so they seem to be as fresh as ever. Skynyrd is an American tradition and I guess they want to go on no matter what. I admire both of those bands so much. As far as Hatchet goes, I admire Bobby Ingram for working so hard reinventing the band with new guys and new material. As a result they can hold their own with top metal and hard rock bands anywhere. Good for them.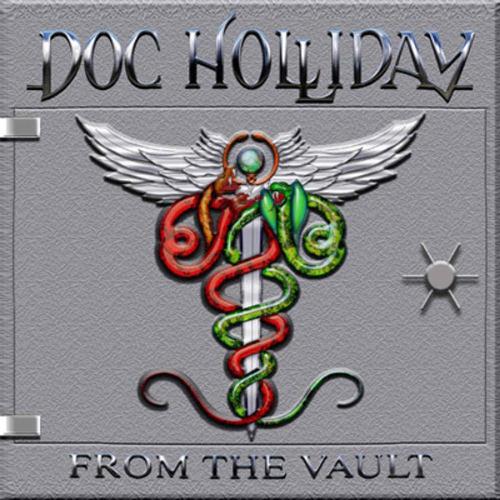 You're releasing on this occasion "From The Vault", announced to be your last album. Is this a final decision?
Yes.
Why did you choose to compile old recordings with just two new songs instead of writing an entire new album?
Every band with a long history has unreleased tracks. Sometimes, without the artist's permission, bootlegs are released. Bootleg sound quality is rarely good. We wanted to give fans a listen to a bit of our history, so we picked what we thought were interesting songs that we had from each decade, and added two new ones just for fun. "From The Vault" is intended to paint a picture of a 30 years career. I hope it is enjoyable to listen to for fans of this band and Southern rock in general. It was designed to bring back happy memories of familiar songs done a little differently.
I don't think I could write an entire new Doc Holliday album at this point in my life. At 56, I don't write the same kind of songs that I did when I was 26. Most rock fans don't want the bands they like to change too much. I'm the same way, when I think of a band I have a sound in my head. Deep Purple sounds like Deep Purple. I forget that the guys have been making the same kind of sound for 30 or 40 years. Southern fans especially want their music a certain way. As a writer, I think I only had 80 to 100 Doc Holliday style songs in me. I still write music, but not much old style Southern rock. I would be so pleased if our fans enjoy whatever comes next, for me and for the other guys in the band.
Does this mean that you will continue, with or without the other band members, a musical activity but in a different style? country? blues? Etc.
All of us will keep making music, for sure. I don't know what style my stuff will be yet.
"Last Ride", "Don't Go Talking" and "Drowning In The Sea Of Love" were from 1981 when you released "Doc Holliday Rides Again." The credits indicate that they are alternate mixes, but I had read previously that they were demos. Can you tell us more about these recordings?
These tracks are finished tracks, not demos. They were recorded at Bee Jay Studios in Orlando, Florida in 1981 and produced by Tom Allom for a version of "Rides again" that was never released.
So there was a first recording session that led to this version that was shelved and a second session to record the version that was released?
Yes.
Why the first version wasn't finally released?
Jerry Moss, the president of A&M records, didn't like the first version we did.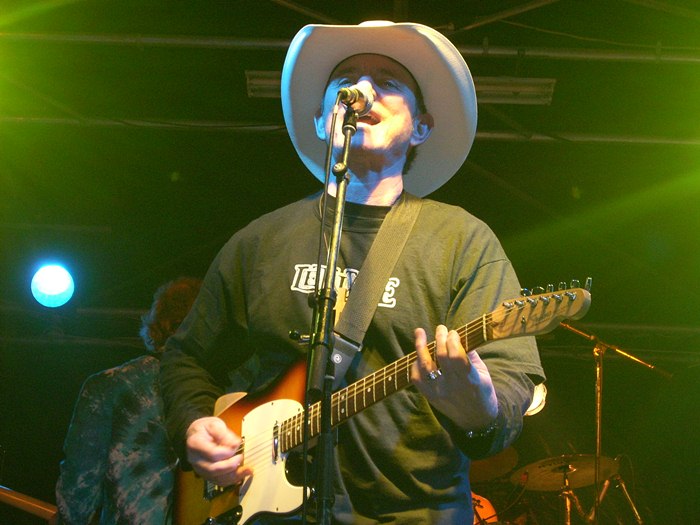 In the liner notes of "A Better Road", you wrote that "Bad Love" was recorded in 1980 and 1981. Concerning 1980, was it during the first album sessions?
"Bad Love" was one of those songs we kept working with. I think we finally got it right on this last tour. There is a version from 1980 and one from 1981.
Have you worked in different ways to create the first album on the one hand and "Rides Again" on the other hand?
We never did two versions of any other album but 'Rides Again'.
The first version of "Rides Again" makes me think more of the first LP regarding the sound and also, perhaps, concerning the spirit of the solos. Did A&M dislike the first album? And what made you evolve in the expression of the guitars?
That is a very good observation. The first LP was produced by Tom Allom. The first version of "Rides Again" was also produced by Tom Allom. That is what you hear. A&M loved the first album. The guitars changed primarily from one big difference. I started playing a Fender Stratocaster rather than the Gibson Les Paul that was used for the first LP and the first version of "Rides Again". That made all the difference in the solos. That sound you hear on "Don't Stop Loving Me" is the Strat.
A&M didn't liking the first version of "Rides Again" and changed the producer? Who is David Anderle that produced this second album?
David Anderle was a vice president of A&M when he worked with us. He later became president of the label. He had produced Rita Coolige, the Ozark Mountain Daredevils, Kris Kristofferson, Delaney & Bonnie and others. In the late 60's he worked for Elektra Records and was the 'minder' of Jim Morrison -he woke him up at his hotel and brought him to the studio to record. He also worked with the Beach Boys. When we were in the studio one night, he got a phone call in the control room. I could hear him talking and saying "Thank you for the invitation. I'm sorry, but we have to work tonight". Then he told us that the call was from the Rolling Stones inviting us to be guests at their concert in Orlando!
Some other songs from those sessions are on the "Song For The Outlaw" version released by Halycon Music and some others appear on "Better Road". Why didn't you release a CD including all the work of these sessions?
We are really proud of "Rides Again" as it was released. It was successful and one of the classic Southern rock LPs of its time. Many fans consider it to be our best work. The other tracks should be listened to separately because they are not a part of the finished album. If an artist shows you pencil sketches of a completed oil painting, they should be viewed as sketches that were done in preparing the finished work. It's the same here. The listener doesn't have to compare one to the other. Separately you can just enjoy the songs for what they are-moments in a band's history.
Besides, there is a bootleg version ("Rides Again ... The Demos ...") that contains yet two another unreleased tracks, "Travelin' Band" and "Let Sing Our Song".
Well, bootlegs are bootlegs. I have some Beatles bootlegs that I enjoy as a fan, but I know the band didn't want that stuff released. They certainly aren't as good as "Sgt. Pepper" or "Rubber Soul". Bootlegs are just for us fans!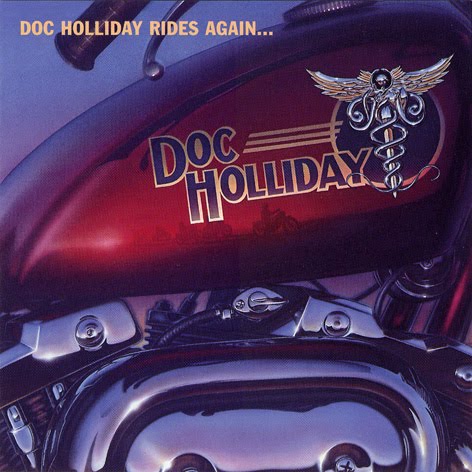 The first "Lonesome Guitar" version had a totally different end, in a Charlie Daniels Band vein. Why did you finally change it and who chose the new final?
We all felt that the song needed to flow easier from one part to the other. The original, which we all like very much, sounded a bit more like two different songs rather than one extended song. David Anderle the producer of that album chose the tracks.
Have you sometimes played in concert "Lonesome Guitar" with its first construction?
I think we did play it that way in concert a few times, but not many.
On The first "Good Boy Gone Bad" version there is a horn section and on "Don't Stop Loving Me", a there is a sax very present. Is it you who had the idea and why was it dropped?
We loved the sound of Skynyrd with horns on "What's Your Name", and it seemed like a good idea to try a few of our songs that way. Tony Dorsey and I played in R&B bands together in the early 70's, and he had gone on to be quite successful as the horn arranger for Paul McCartney & Wings. Wings were not touring at that time and Tony was kind enough to bring his horn section to Orlando to record with us. He also brought along his wife, the famous soul singer Mary Holmes, who did background vocals on those sessions. It was a real treat to have Leslie Hawkins from Lynyrd Skynyrd doing background vocals as well. She had been on their plane when it went down and was still recovering from her injuries. Mary and Leslie were our first "Doc-ettes". They did the horns and background vocals on "Good Boy Gone bad" and "Drowing In The Sea Of Love". The boss at A&M, Jerry Moss, didn't like the horns and the background vocals.
Who was the sax player?
That is Eddie Blair from the band Nantucket. We were good friends with those guys, and did a lot of shows together around that time because we were handled by the same management company. Eddie has an incredible ear for rock and roll and still is one of the best in the business. He came down to Orlando, fit right in with Tony Dorsey's horn section and also did the solo sax on "Don't Stop Loving Me". Those are great sounding tracks.
Yes, that's great... but I must say that I prefer the final recording where the guitar parts move me deeply. This is one of my three favorite guitar parts (with those of "Stars And Scars" by Point Blank and "Where Will I Be" from Copperhead) in a collection of more than five thousand albums. Is it you who is playing this guitar?
That is me and I'm glad you like it. More than 5000 albums? What an honor.
"From The Vault" doesn't include any songs in connection with the first album, "Modern Medicine" or the "Song For The Outlaw" live. Is there is nothing unreleased for these albums?
I have one outtake from "Modern Medicine", but it's not a master recording, only a cassette. The sound quality is just not good enough to release now. There were no extra recordings from "Song For The Outlaw".
It is not obvious to hear differences on the mix with the earlier released versions of "Automatic Girl", "All the Right Moves" or "Good Time Music." How different is the mix?
Wow, "Automatic Girl" is very different if you compare it to the original album track. There are keyboards and several guitars on this version that were not on the album. "All The Right Moves" is mixed differently with different background vocals.
Are these different mixes from the original period or have you done it during the preparation of "From The Vault"?
Those mixes were done years ago by our former manager without our permission.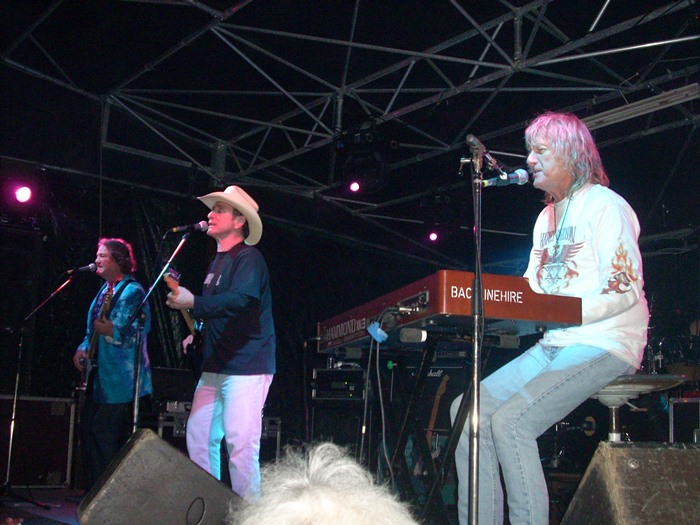 The style of "Modern Medicine" was a surprise when it was released. Have you built directly the songs as we know it or were it created at first in a more Southern rock style?
We had a lot of songs ready for that album that we didn't use. Because the style was so different, our process was very different and we and ended up writing most of the record in the studio. The producer of that album, Mack, taught us a lot about recording. We used techniques on that record we never had tried before. Click tracks and loops, replacing recorded drum tracks with new tracks, things that are very common now, were new to us then. I like that album. Some of those songs are favorites of mine. "You Don't Have To Cry", "No Relation To Love" and "You Turn Me On" still sound good today. The album isn't so 'modern' sounding now. Two songs written at that time, 'Thunder & Lightning' and 'Run To Me' ended up on the Danger Zone LP.
I also like these songs of "Modern Medicine", especially "No Relation To Love" and "You Turn Me On." Did you never think about rearranging it in order maybe to integrate it into your set list?
We did "City Night", "You Like To Rock" and "Rock City" in our shows at the time. We never added them again.
After the end of your deal with A&M, you have produced your records. Was it to have a total artistic control or for financial reasons?
Probably a bit of both. In a perfect world, I would have wanted to work with Tom Allom on every recording I ever did. He is simply the best and a great friend. He made studio time so creative and such fun. If I have a solo album in my future I would love to have him produce, but he lives in London most of the time and then it's down to money.
Have you produced some other artists?
Some of the ones I'm most proud of include Lizard's first LP; Borderline with Georg Bayer/Mickey Moody/Bernie Marsden; Eddie Stone & Friends; and a metal band called Gene Pool. There are a few others.
Is Eddie Stone thinking to release a third CD?
Yes he is.
Is the project quite far ahead?
I really don't know how much he has completed. I know he's busy doing acoustic shows as a duo with Rob Walker of Stillwater. He can give you more information than I have.
Going back over "Automatic Girl" and "All The Right Moves." Are there other alternates and unreleased tracks dating from those sessions?
I don't think so.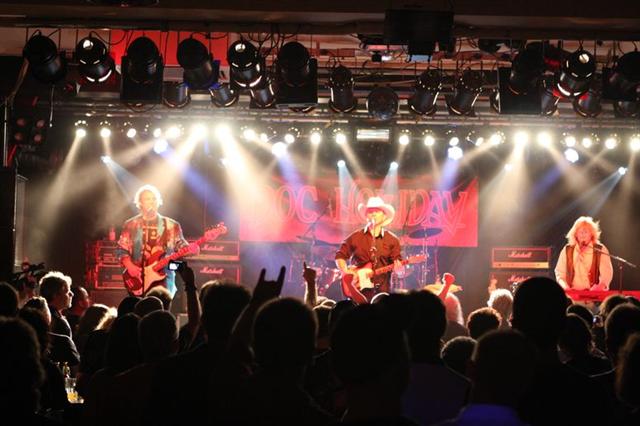 Why did you re-record the song "Son Of The Morning Star" in 1996? Did you want to use it again for "Legacy"?
That was a possibility. This track was recorded in my old studio. "Legacy" was the first album recorded there. The last part of this version is totally different. Tom Hallek, from our label Phoenix Records, calls it the "Wishbone Ash ending".
How did you choose the live songs for "From The Vault"?
They were tracks that we had that sounded interesting. I like the Finnish DJ's voice. I have no idea what she's saying!
There is a very beautiful acoustic version of "Lonesome Guitar". Have you often played it in this way?
Only this one time! When we recorded that track we were packed into a small room for a live radio show.
You recorded two new songs for "From The Vault". Why Eddie Stone and John Samuelson were not part of the recording?
We were never together in the same place for that long. Most of those sessions were done at my house in the middle of the night.
Why did you choose to cover "Glendale Train"?
For years we did that song backstage with an acoustic guitar to warm up our voices for a show, or we did it back at the hotel later on at parties. That was our music: we listened to Allman Brothers, Cowboy, Grateful Dead, New Riders, Flying Burritos, along with Everly Brothers and Merle Haggard, then we'd throw in some Deep Purple.
Can you talk to us about "Can't Live Without You"?
Honest answer- I wanted to do something that sounded like Delbert McClinton. He's such a great songwriter and singer.
Yes, you moreover excellently covered his "Let Me Be Your Lover" on "Rides Again" with an hypnotic slide that reminds me of "I Got The Same Old Blues" by Lynyrd Skynyrd. Did it influence you for your cover?
That song came to us from Dr. Hook. In the middle 70's we got a chance to meet Dennis and Bill from that band and we never forgot it. My own slide guitar influences were Johnny Winter and Jesse Ed Davis. I think Gary Rossington is a fine slide player, though.
You met Dr. Hook at a doctors conference!?
We actually have done few shows together over the years!
Is there a chance to someday see a Doc Holliday DVD?
Yes.
Do you have a precise project? Over which Doc Holliday's era could it be?
There is a lot of video from the 2006 tour and some from this past tour. Plus we have some things from as far back as 1989. I think we will do something with Phoenix Records with all that material before too long.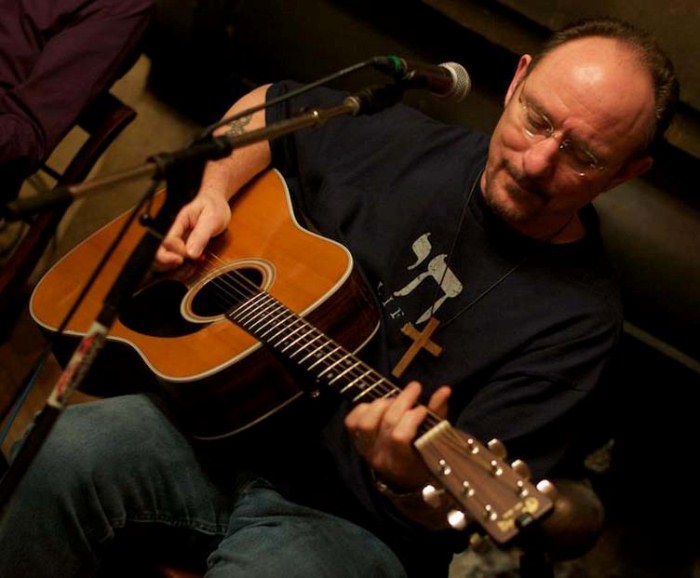 Ten years ago you released your solo album, "The Damascus Road." Why didn't you release something since?
I don't work very fast. In many ways I'm lazy. I do have enough songs for a new Christian CD now. One of the songs on this next Christian CD is written by Peter Freudenthaler from the band Fool's Garden!
When do you think you'll record and release it?
I hope to begin work on final tracks for it before this year is out. Please remind me in November that I said that!
You told us that you will continue to play music in another style. Will you continue to lead two different projects as you did with Doc Holliday on one side and "The Damascus Road" on the other?
Yes, I will have a rock project and a Christian project
Some few questions about your youth now. Can you tell a little bit about your musical itinerary until the Doc Holliday set up?
I was in my first band as a kid living with my parents on an Air Force base in Germany in 1965. I had some kind of a band going pretty much all the time. My brother Bob and I started a band called Roundhouse in 1971 in Georgia. Roundhouse changed its name to Doc Holliday in 1980.
How did you meet with the other Doc Holliday founding members?
Daniel Bud and I played together for the first time in 1970. John and Herman joined in 1974 and Eddie joined in 1975 when he got out of the Army. We picked up Ric in Tennessee in 1979. All these dates are only what's in my limited memory, they are probably not exact. Someone else has all this stuff written down somewhere.
Why did your brother leave Doc Holliday? What are they doing now, him and Herman Nixon?
My brother went into R&B music after his time in Roundhouse. He played with stars like Clarence Carter, Johnny Taylor, Z.Z. Hill and Solomon Burke. He's been a university professor for over 30 years. You can look up Dr. Robert G. Brookshire on the net. He's writing a book right now. He's well known in the field of computers and systems management.
Herman played with the Toy Caldwell Band after he left Doc Holliday, and then he taught drums for many years. He's retired now.
What was the style of Roundhouse and what did you play: covers? Your own compositions? Are some Doc Holliday songs dating from the Roundhouse time?
Roundhouse began as a blues band in 1971. My brother Bob played guitar and harmonica. I was not the original lead singer. Our singer was Charles Glover who later wrote and played with Ram Jam. After Charles left, my brother encouraged me to try the lead vocals. It is my brother playing harmonica on the song "Round And Round" from our first LP.
In the 70's we got the opportunity to open shows for Ted Nugent, Bob Seger, The Beach Boys, Wet Willie and more, so we always wanted to do include own songs but we played covers as well.
In the early days it was blues covers by Savoy Brown, John Mayall, and Taj Mahal. Later after Eddie joined with the Hammond B-3, we started doing Allman Brothers covers. We always did our own versions of Beatles songs as well.
Our early influences are reflected in the songs we covered on the CD "Rebel Souls".
"The Way You Do" and "Aint No Fool", both from the first LP, came from the mid 70's. Those two were the only ones that came from that time.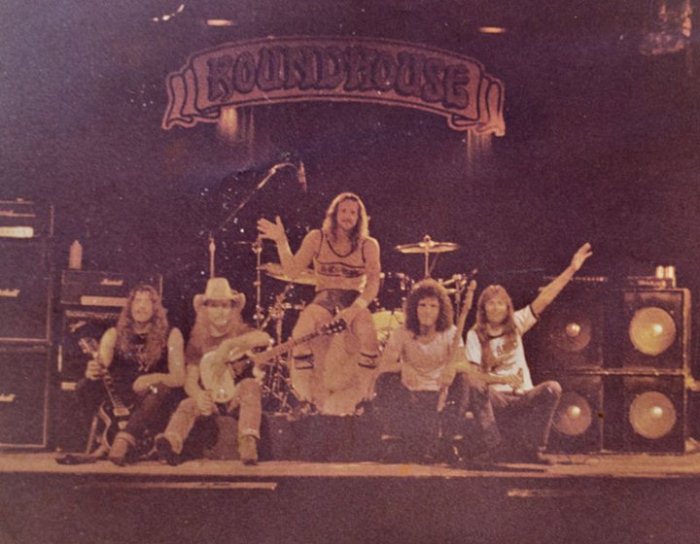 When I saw Doc Holliday with two guitars in Verviers, you played most of the solos. Was it the same things at the beginnings of the Doc with Ric Skelton?
Ric is a fine Tennessee picker who plays great lead and rhythm guitar. I tried to share the solos as much as possible. I've been very blessed to play with good musicians who let the songs decide who plays what part.
Ric Skelton plays on a single "Danger Zone" song: "Southern Girls". Was it recorded before he left Doc Holliday?
No, Ric had already left the band, but he had not left the town we were in, so I asked him to play. To have a song about pretty Southern girls was his idea.
What is your definition of Southern rock?
The Allman Brothers sound started it all. They were like no other Southern band-psychedelic and bluesy at the same time. Then Wet Willie brought their R&B influence to this new/old sound from the South. The next two parts were Lynyrd Skynyrd and Marshall Tucker Band. The combination of the sounds of those four different and distinct bands is what created Southern rock. Outlaws did it in a West coast style and Blackfoot made it a bit heavier, but the sound comes from a combination of those four original artists.
And which are your favorite Southern rock albums?
"The Allman Brothers Band" first LP, "Pronounced Lynyrd Skynyrd", "Pullin' Together" by Grinderswitch, Marshall Tucker Band's "Searching For A Rainbow", and "Lonely Are The Brave" from Lizard.
The Georg Bayer death is sad. Do you have some news of Lizard?
Lizard is working on their next album right now. They found a singer named Ruben to join the band. He wasn't meant as a replacement, Georg's spirit is still there and it will always be. Ruben respectfully brings his voice to the band. He's very talented and a great fit. I think Georg approves. I know I do. I hope I can tour with the guys again next year.
Within Lizard in or with another band?
I like to do shows with them doing doc songs and lizard songs
Which critical look do you have on the thirty-year career of Doc Holliday? What are the best memories? And the regrets?
I think there are some good songs on each album, and some good performances. To be able to make music and make someone feel good is what we always wanted to do. I've been blessed with good partners in the band. I try not to get too hung up in regret. Everything we've been through makes us the people we are today. We can't change the past. We can do better when we know better. I try to love my family, my friends, and my neighbors as much as I can. Love built this world. Love will save it.
Thank you Bruce.
Thank you Luc, Didier and Bands Of Dixie!