Tim Kelliher
The Buster Cousins Band
Interview by Luc Brunot.
Original version of the interview published in Bands Of Dixie #86 (May - June 2012)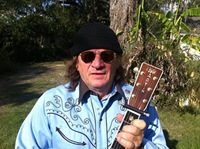 Already five years that the great Galloway & Kelliher's "Outlaws & Renegades" has been released. We sincerely hoped for a following episode... but the new stuff will be Buster's Cousins! We have an update with Tim Kelliher on this project and his future plans.
Hello Tim,
We had a talk four years ago when you released your great "Outlaws & Renegades" with Mike Galloway. Do you still work together?
Yes, now a couple of times a week, but for a while we did not play together.
You had plans for a second album, of which you had recorded a few songs with the participation of Tommy Talton or Mark Emerick. What happened to this project?
That project became the Buster Cousins Band. All of the above are on the cd.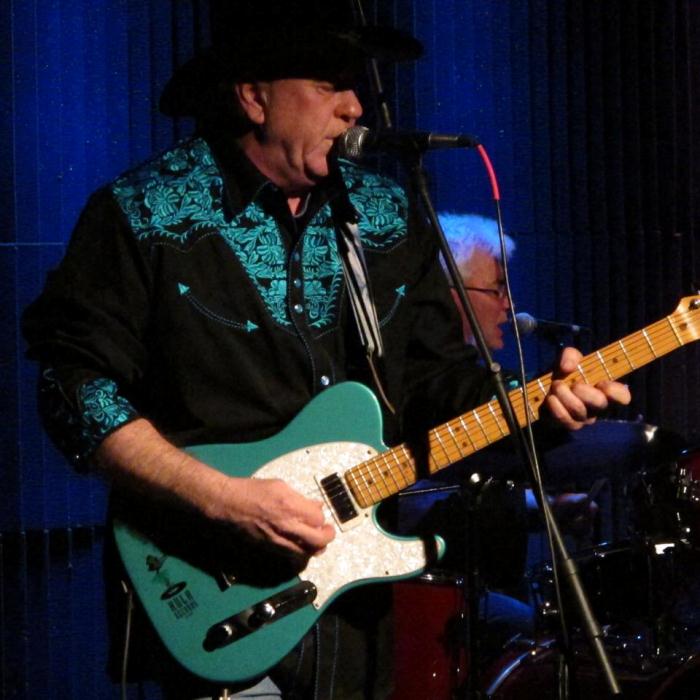 Let's talk about your cousin, Mark Emerick. Can you introduce him? What is his history? His influences?
Mark is a great guitarist, and we have been playing together since we were kids, 8 to 10 years old. He is currently playing with Commander Cody for the last 15 years, he also plays with Marshall Tucker Band and went to Iraq to play for the U.S. troops last summer. Mark has always liked the Allman Bros, Tucker, the Charlie Daniels Band, and from the old days Lovin Spoonful, Buffalo Springfield, BB King, Bobby Bland and Otis Clay., He is a well rounded player.
Were you living nearby? Did you play quickly together?
Mark grew up in Massachusetts and I grew up in Florida, so most of our early playing was done in the sweet old summer time, once we got out of high school we played in bands in both Florida and over all of New England.
About the band name: Cousins, we understood, but Buster, what's that?
Buster was Marks dog and best friend for years. When he passed away we thought the name worked for the project, Buster Cousins.
Two years ago, Michael Buffalo Smith released a digital album, "Gritz Stoneground & Southern Vol.4" that included your "Lights Of Jacksonville". Was the disc already wholly recorded at the time?
I was putting it together at the time.
The version of this song was a bit different, without background vocals. Did you rework it?
The song just grew from the first version. Beth McKee did a great job on the back up vocals, and I think she gave it a nice lift.
Jacksonville is one of the two cities, with Macon, Georgia, which we think of when we talk about Southern Rock. Is the title of your album, "Jacksonville", a wink towards Southern rock?
Yes for sure, but we grew up with that, I always lived in Florida, so why not? I saw the original Allmans, Skynyrd, Hatchet, it was happening.
Is it the first record that you do together with your cousin?
It's the second cause we worked on his CD "Carolina Mountain Time", a few years before, even before Galloway & Kelliher.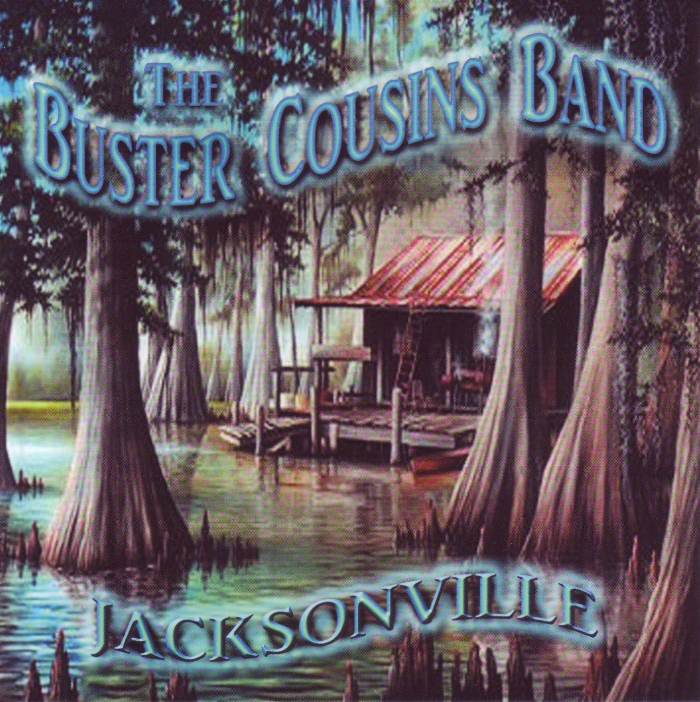 I can't see Mark's CD on his website. Is it still available?
No, he is out of his cd.
Was "Carolina Mountain Time" his first solo CD?
Yes.
Can you tell us about this "Jacksonville" CD? How did the recording take place? What are the songs all about? How would you define it musically?
Well our friend Bill Delk, who we started the studio with, passed away, and it took about a year and half to acquire it and get it running again. Some of this music was already recorded and some was not. So we got back to work. I have been trying to write with what I feel and see, it may be animal rights, war veterans, anything that create inspiration, life in general. Musically I think it fits in the southern rock genre, but I believe maybe a touch of outlaw country as well as Americana. Music has to evolve to be true to itself. I also find it interesting to see how people view our music as well.
Mark Emerick is a singer as the listening to his "Carolina Mountain Time" proves it. Why doesn't he sing with the Buster Cousins Band?
Cause I wrote all the songs! No just kidding it was not planned it just worked that way.
Do you play live with the Buster Cousins Band?
Yes we played last fall in Massachusetts, and in Florida in March with Commander Cody.
Do you have definite projects for a new record?
Yes, Galloway-Kelliher is, as we speak recording another cd, and we just recorded an all blues CD which will be out next.
I don't understand if there is one or two CDs?
There are two separate CDs. I am doing with Mike, back to the blues, and a southern rock CD as well.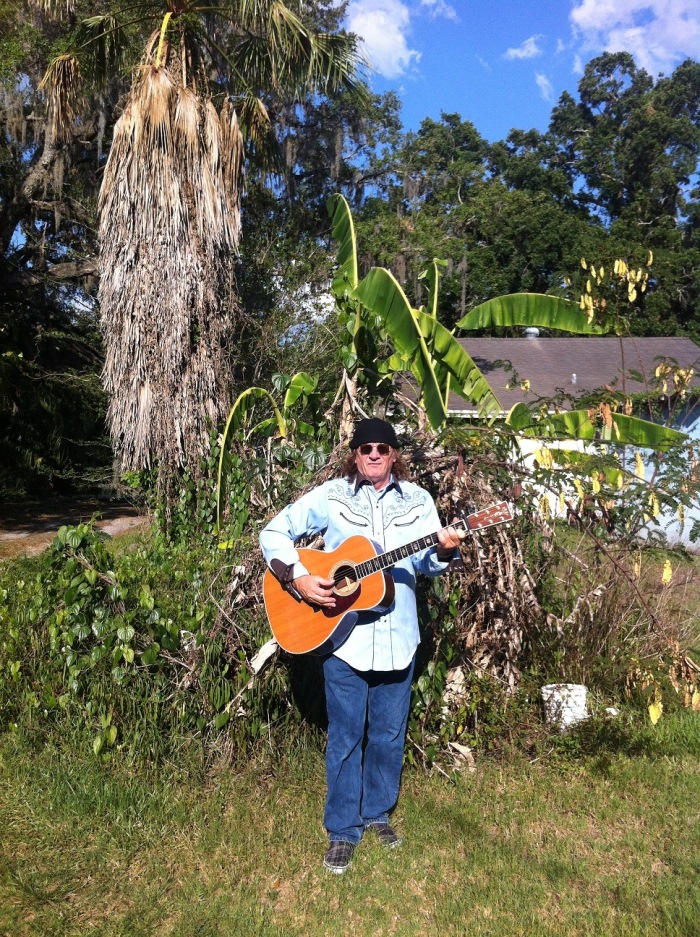 Do you have a specific project for a second Buster Cousins CD?
I have been writing a lot of music and also have almost another Buster Cousins CD as well. We were not able to record for awhile so had a back log of songs.
<
I know you always have a ton of plans in the can. What have you done these recent years and what are your other projects?
Last year one of our band mates Ronnie Byrd Foster passed away, he played with Roy Buchanan for years and we just finished his CD we were working on which will be out June 30. This is a good disc in the blues genre. I call my studio, the HIPPY House Studios, there has been a lot of projects there in the last two years just coming out now. So we will see how it goes, hope people like it.
Do you play on this record? What is the album title?
Byrd's CD title is "Vision Of Heaven". All the same guys: Juan Perez on drums, Barry Dean on bass, Bill Delk on some of the keyboards, Mike on harp and I played all the guitars. We were about a song short for Byrd's album, so we used "Rainy Night In Georgia", off Mark' CD, which I love to death. And yes Ron also played drums and guitar on his CD as well.
Without a label for this CD and for your other projects, how do you manage to promote it?
I am always using the internet to shop my music, guys like you and Didier, there people all over the globe who will buy music, good music you can not fake, and no matter what it's what we like to do play and write.
Peace.
Thank you.