Daniel Bud Ford
Roundhouse - Doc Holliday
Interview by Luc Brunot.
Photo credits: photographers unknown except if mentionned.
(Photos from Facebook page of Daniel Bud Ford and Doc Holliday).
Original version of the interview published in Bands Of Dixie #108 (first trimester of 2016)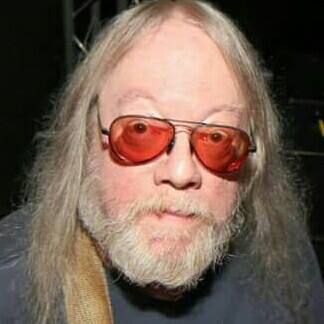 It was in 1989 with the "Song For The Outlaw" Doc Holliday's live record that we discovered Daniel Bud Ford. The one we saw as the successor to John Samuelson was also his predecessor. That was before the Doc was the Doc; it was in the early seventies when the band was then called Roundhouse. We asked Daniel, a great storyteller, to tell us about the Macon and Warner Robbins in the sixties and seventies, to tell us about the Roundhouse story, to give us his Doc Holliday memories... Briefly, to speak about his life.
Hello Daniel, When and where were you born?
Daniel Ford: Savannah Georgia March 27, 1954. Moved to Warner Robins February 1, 1958. Warner Robins is about 10 miles south of Macon.
Thus, the 2 cities are close. Was it a common musical community between Macon and Warner Robbins or is it that every city had a specific community?
Daniel Ford: It was pretty common. The teenage bands from one would play in the other. Macon was a much larger town and had more places to play, but Warner Robins had many places to play because of the Air Force base.
What was the population of the two cities? How were Warner Robbins and Macon in your youth? What was their economic activities? What was the composition of the population: soldiers? workers? farmers? Were it busy or quiet cities?
In the mid-1960s Macon had about 65,000 and Warner Robins had about 12,000. Macon was an old town, being a transportation hub in the cotton business before the Civil War. Macon had some textile industry until that industry began dying out in the U.S. in the 1980s. Warner Robins sprang from a village named Wellston. An air depot was opened here during World War II. Since that war, Robins Air Force Base has steadily grown and is now the largest employer in the state of Georgia and the economic engine for all of middle Georgia. Only a couple of thousand are actually in the military. The base employs tens of thousands of civilians for aircraft maintenance, record keeping, etc. Until the early 1970s the area was mostly agricultural, but that is all gone now. Warner Robins used to be a quiet little town where everybody knew everybody else, but no longer. It is now bigger than Macon, with the noise and traffic and other things that accompany growth.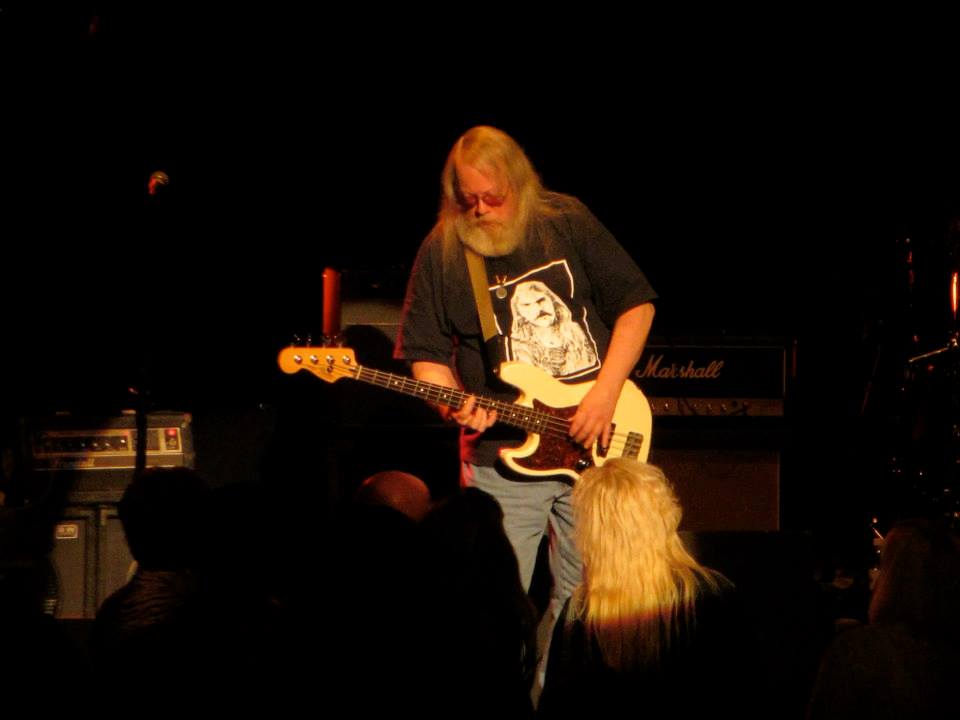 What was the artistic, especially musically, life in the sixties in Macon and Warner Robbins?
The legendary Otis Redding grown also in Macon. What does it represent to you and the local people? Were there some other famed artists coming from Macon and Warner Robbins in the 60's or before?
LITTLE RICHARD! In the early 1950s he worked at the Greyhound bus station and began playing at the Tic Toc Lounge in Macon. James Brown recorded many of his earliest hits at Starday-King Studios in Macon. Gospel music is what I heard the most as a child. Once the Beatles were on the Ed Sullivan Show February, 1964, kids here started putting bands together. There were also many influences from all over the world coming into the area because of the Air Force base.
Otis appeared around that time in the middle 1960s.
He was not an influence for the young players from the 60's and 70's?
Yes, he was. He was very big here before Monterey or 'Sittin On the Dock of the Bay'. Most of the young bands would try to do his version of 'Try A Little Tenderness' and some others.
And did you see all these legends on stage in Macon?
No. By the time I came of age they were gone. My first concert was Led Zeppelin at the Macon Coliseum in late 1969. Before that it was local and Georgia bands like the Bushmen (Rodney Mills) at Recreation Centers and Teen Clubs.
The Beatles on the Ed Sullivan Show February, 1964 seems to have been the most important thing? You were 10 years old. Did you see it? How did you react?
Yes, it was the most important. Every musician I know in my age group says the same thing. The first time I heard the Beatles was early on a Saturday morning in August of 1963. The television station, Channel 9 out of Columbus, Georgia, had a local dance show for blacks (segregation still existed). I watched it every week. They played 'Money' from the first album released in America on VeeJay records, a black label.
I loved it, but could never find the record. There were no pictures on the television show. I would not see what they looked like and I assumed they were a black group, finding out about a month later they were from England. Then music and everything in the U.S. stopped when JFK was shot. That December, things began returning to normal, and I started seeing reports on the Beatles on the TV news. Then in January, 1964, their appearance on Ed Sullivan was announced. My parents, who had always supported my love of music, let me watch that night. The left-handed guy played bass, and that was it. I knew what I wanted to do. Fortunately, I had already had several years of piano lessons and played sax in the school band, so I had a head start in music.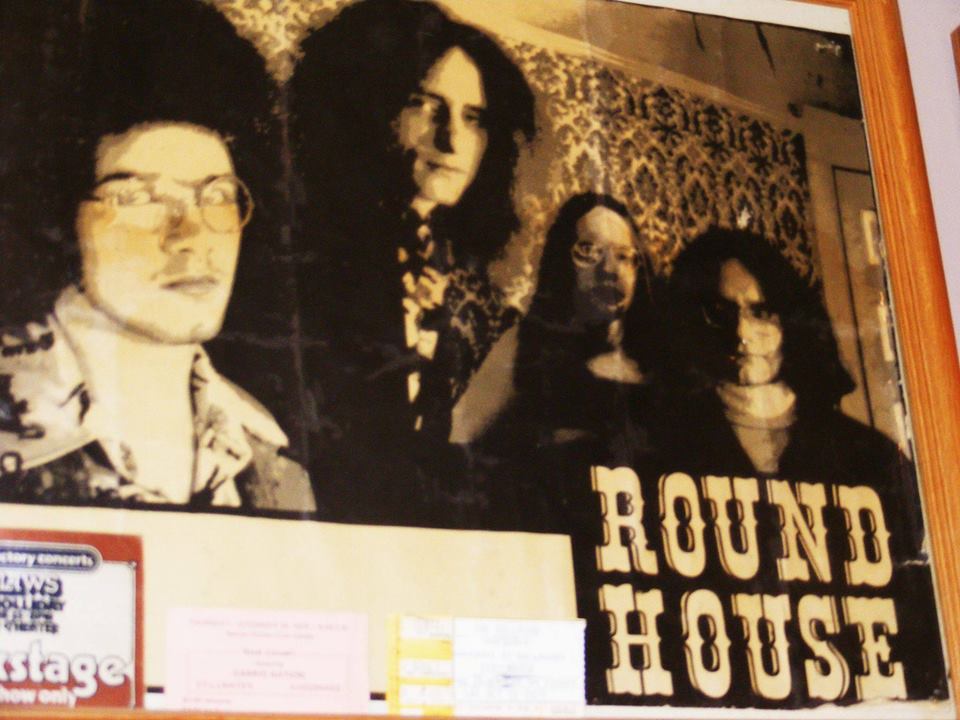 You choose to play bass guitar because Paul McCartney was a left handed bassist?
I knew I wanted to play rock and roll. I wasn't sure if I wanted to play guitar or drums, I couldn't decide. The moment I saw the left-handed guy playing bass, being left-handed myself, I just knew that was what I wanted to do.
You mentioned Rodney Mills who is known mainly - here - as an engineer. Could you introduce a little the Bushmen and Mills as musician?
The Bushmen were a few years older and were the best band on the Hullabaloo/Teen Club circuit.
Did you already knew at this time Bruce Brookshire, Rob Walker or other future players of the different bands that came in the 70s?
Bruce Brookshire's father was a civilian working for the Air Force and was transferred here in the summer of 1969. Rob Walker's father was in the Air Force and was transferred here in the summer of 1971. I met Bruce later in 1969 at Warner Robins High School. We soon became close friends, mainly because of our common interests in music. Beatles, Taj Mahal, Peter Greene's Fleetwood Mac, etc.
The Allman Brothers Band moved to Macon in 1969. Did you meet them? What was their importance for you, Bruce, Rob, etc.?
When the Allman Brothers Band moved here, they were immediately the biggest local band. I had seen Berry Oakley a couple of years earlier when the Romans played a local teen club. I had heard of the Allman Joys and Hourglass but had never seen them. When the Allman Brothers Band first came to Macon, they would play free shows in Central City Park in Macon. We looked up to them as big brothers. Most of them were nice guys and very accessible. When I got my driver's license in March, 1970, I would sometimes skip school and drive up to Idlewild South. I was still a kid, just 16. At first, they made me stay in my car, they didn't want to get in any trouble. But soon, they figured out I was just a bass player want-to-be and I got to hang out. Berry was one of my bass-playing heroes and I watched every move he made and listened to every note he played. Everyone in middle Georgia was very proud to be represented by the Allman Brothers Band at the Pop Festival in Byron the first week of July, 1970.
When you discovered the Beatles and chose the bass guitar, you were 10 years old. When did you begin to play in bands?
First I played sax in what were called 'Soul bands'. All R&B and Motown. It took me a few years to get a bass. I played bass in a couple of bands before I met Bruce, but those groups didn't learn much and didn't ever play anywhere except friends houses. First band with Bruce was in late 1970 named Jacob. Decades later, Bruce's daughter would name her son, Bruce's grandson, Jacob, without knowing that was the name of our first band together. We were a power three-piece with the great Charlie Glover on vocals. Years later, Charlie would work with Ram Jam after their 'Black Betty' success.
How many local bands were playing in the Macon and Warner Robbins area in this second part of the sixties?
There were many bands in the area, with a high number coming from the Warner Robins area.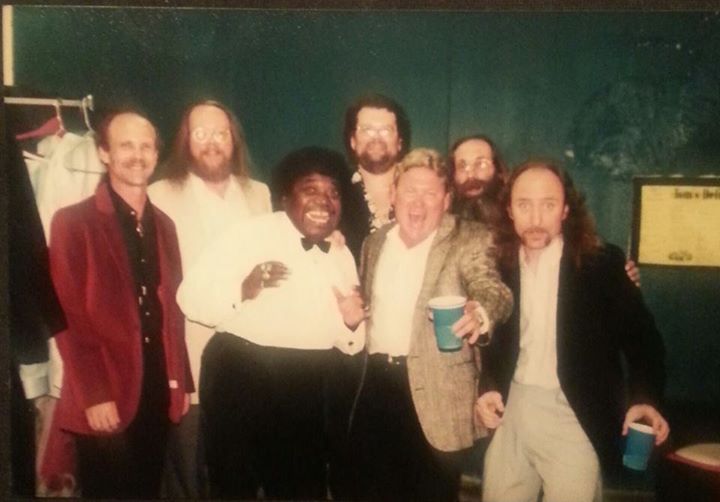 Did some players establish later a reputation?
Zeke Zirngiebel, a left-handed guitar player, went on to be Warren Zevon's guitarist, worked with Tower of Power, has written songs done on Doobie Brothers albums and more. And of course, there is all the Roundhouse and Stillwater boys.
Jacob was you on bass, Charlie Glover on vocals and Bruce on guitar? No drummer? What were you playing?
Jacob had the late, great Jimmy Kelly on drums. Three instruments, one vocalist. Bruce and his older brother Bob had lived in Europe, and had all those great British blues records that were hard to find here.
But Roundhouse came quickly after, in 1971?
Yes, Roundhouse soon followed in 1971. Bob was in the band, played keyboards, guitar, and harp. Charlie was in it for a short time, then left. That was when Bruce became lead singer and front man. Roundhouse was a great band and did many things.
George Woods, our long-time friend, was the drummer. He currently plays with a band named Testify in Boston, Massachusetts.
There has recently been talk of a reunion show.
George Woods founded Roundhouse. He was living in Macon playing with Johnny Jenkins. One night at a late night restaurant in Macon, he was sitting next to Mr. Grant, owner of the legendary Grants Lounge. George heard him say he was going to start having rock and roll in his place and was looking for a house band. George told him he had a band, even though he didn't. The next day George came down to Warner Robins and put together Roundhouse. Bruce and I were underage, but it didn't matter. This was 1971, when Capricorn was beginning to get very big. Grants was located downtown in Macon halfway in between the Capricorn offices and recording studio. We jammed with all the musicians that came in. After about a year Roundhouse began opening shows for Ted Nugent, Bob Seger, Wet Willie, Cactus, etc. In 1973, Bob decided to move to Atlanta and George joined the Navy. That is when I found Herman. We worked as a three-piece for about eight months, then I moved to Atlanta to work with Bob out of Clarence Carter's studio. That is when John joined Roundhouse playing bass. Bob and I played with all those R&B artists and went with Clarence to Studio One in Atlanta to record some of his demos. That is when I met Rodney Mills, who was engineering. Eventually I decided I wanted to rock, and the guitar player also left. That is when Bruce and John came up to Atlanta to replace us. I joined Cisco, an Atlanta band booked by the legendary Steve Cole. Really good band which included Barry Borden on drums (B.B. Queen of Mothers Finest, currently with Marshall Tucker) and Grover Jackson on guitar. Grover later went on to found and own Jackson Guitars and Charvel Guitars, and has recently reentered the business with GJ2 Guitars.
What were the best memorable jams at Grants?
Hard to remember, but certainly one of the most memorable would be Greg Allman wanting to do Statesboro Blues and something else with us and wanting to play guitar. This was 1971 or 1972, and I had never seen him play guitar before, only keyboards. So Bob played keyboards and Greg sang and played Bob's Gretsch Country Gentleman.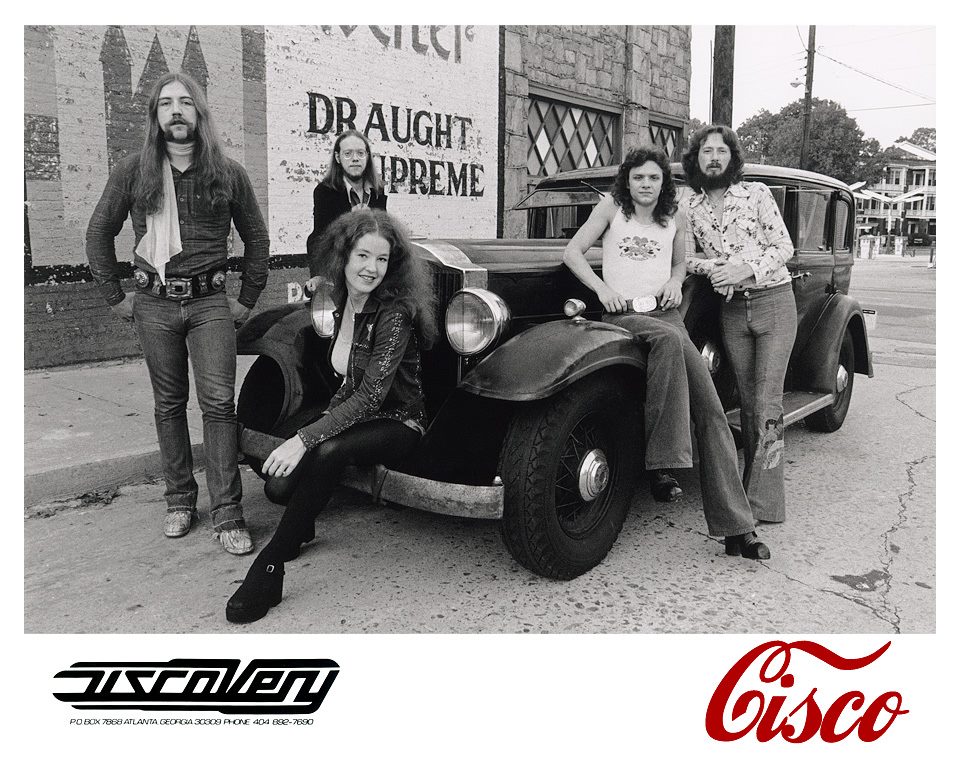 When Woods left the band, you we're searching for another drummer and you found in 1973 Herman Nixon.
I have always claimed to have 'discovered' Herman. We had a practice place in Warner Robins on Market Street. Bob decided to go back to college at the University of Georgia in Athens; and George decided to join the Navy Seals, leaving Bruce and me alone in the practice place. Bruce and I would work on tunes by ourselves, and audition drummers on occasion, never finding one to our liking. One weekend I stopped by to see my friend Rob Walker (current member of Doc and who joined Stillwater soon after this story occurred, Rob was the writer of the song 'Mindbender') at his band's practice place. I had never met him, but I noticed the drummer was really good. I decided I would tell Bruce about him. Bruce and I were meeting at the practice place that very next Tuesday to work on some tunes. I arrived a few minutes early. The USO (Uniform Services Organization, a recreational club for the military) was located directly across the street from the practice place) had bands on Tuesday night. I noticed a band unloading to set up, and saw it was Rob's band. Bruce arrived later, I told him I thought I had found us a drummer. He said, "Let's bring him in for an audition! " Then I said, "Let's go across the street and listen to him!" Herman was asked to join Roundhouse that night, and the rest is history.
How long was Bob Brookshire in Roundhouse before to go to work with artists like Clarence Carter, Solomon Burke, Johnnie Taylor, Candi Staton, ZZ Hill?
Bob was in Roundhouse or one of the bands that preceded it for about three years.
Thus, John Samuelson Jon took over you in Roundhouse. I have read he had also been member of the Classics IV?
Bob was in Roundhouse or one of the bands that preceded it for about three years. John got a gig with the Classics IV during one of the Roundhouse split-ups years later. I'll also add that when I was in Roundhouse with Bruce and Herman, for a short time during that time we had an organist who was home on leave from the Army after being drafted named Eddie Stone.
From when did you know Eddie Stone?
I have known Eddie since we first moved here. Our fathers were friends and had businesses next to each other.
What occurred to Roundhouse after you departed?
Ed came home from the army and joined Roundhouse with Bruce, John, and Herman. The four would occasionally split up, but would always get back together. Of the two Warner Robins bands, Capricorn decided to sign Stillwater. The manager of Roundhouse told them he would have a better chance of getting a record deal if they added a guitar player, so they added Rick Skelton. Soon after, around 1980, they signed with A&M. A&M told them to change the band name, and so the band became Doc Holliday. All the members and former members still trace Doc's lineage to that band in Grant's Lounge. Doc had split up in 1985, and Bruce and I started playing together locally. In 1987, we decided to reform the band, and in 1988 recorded «Song For The Outlaw – Live».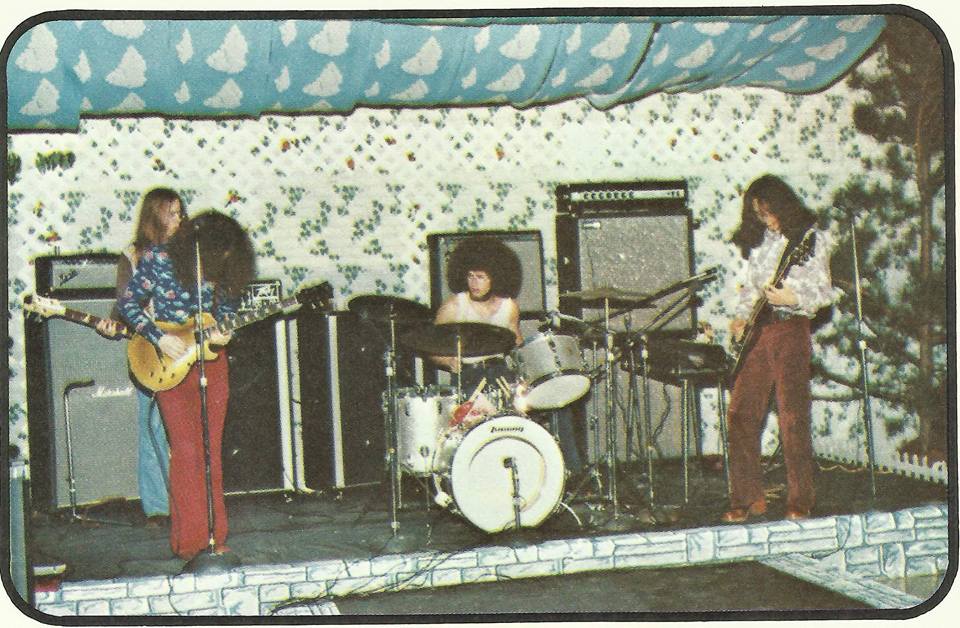 Do you remember how the Southern rock label came and what did you mean about it?
I remember the term 'Southern Rock' a few years before Capricorn and the Allman Brothers Band. It referred to artists like Joe South, Tony Joe White, The Candymen, etc. and was a more bluesy kind of rock and roll. It was easy to transfer the term to the Allman Brothers Band.
You were with Cisco until to reform Doc Holliday?
Not at all. I left Cisco in late 1974. Barry Borden left at the same time and joined Mothers Finest, and Grover Jackson left to start his guitar companies. I soon moved to northern California, the bay area. I took theater tech classes at San Jose State University. While there I played bass with our high school friend, Chuck Meese. We played bluegrass, traditional country and Texas swing. I returned to Warner Robins in 1977, because my Father was going to have open heart surgery, which he came through ok and lived until 2007. While here I was offered a job with the U.S. Mail, which I accepted and worked a little over ten years until Bruce and I decided to reform the band in 1987. During those ten years I often played with the Doc/Roundhouse and Stillwater boys, picked up gigs on bass filling in sometimes, and was in several house bands, the best known locally would have been the legendary band 'Sneakers'. Dru Lumbar, lead guitar and vocalist from Grinderswitch, Bob Spearman, keyboardist from Stillwater, and our old friend George Woods, original drummer for Roundhouse, who was out of the Navy by that time. All the local musicians still talk about and ask me about that band. It was a good one.
When was it?
Sneakers was 1983/1984.
You never planned to record something?
We never planned on trying to do any recording. It's a shame we didn't. It was a good band.
Some of the songs from "Right Tonight" by Eddie Stone are penned by Wally Ford. Is there a link between the two Ford?
He is my older brother. He and Eddie are a couple of years older than me and hung out together more when they were kids. We live four houses apart on the same street.
Do you remember how came Stillwater?
We just did a Follies Reunion / Ronald Barnes Tribute show here in Warner Robins. July 25th. A semi-formal sit down dinner and show for 600 that sold out at $100 a ticket. Our high school put on a show every spring from the mid-60s to the late 70s. In 1972 Sebie Lacey and Mike Causey (Stillwater) Eddie Stone and I did the Beatles in the show. The stage band that backed the rest of the acts in 1972 was the four of us, Rob Walker, and our friend Chuck Meese. I was in Roundhouse and Eddie was about to be drafted. Mike, Sebie, and Rob would, a few months later, get together Bobby Golden, his brother Kenny Golden on bass (he would later be replaced by Al Scarborough), and Bob Spearman. 11:40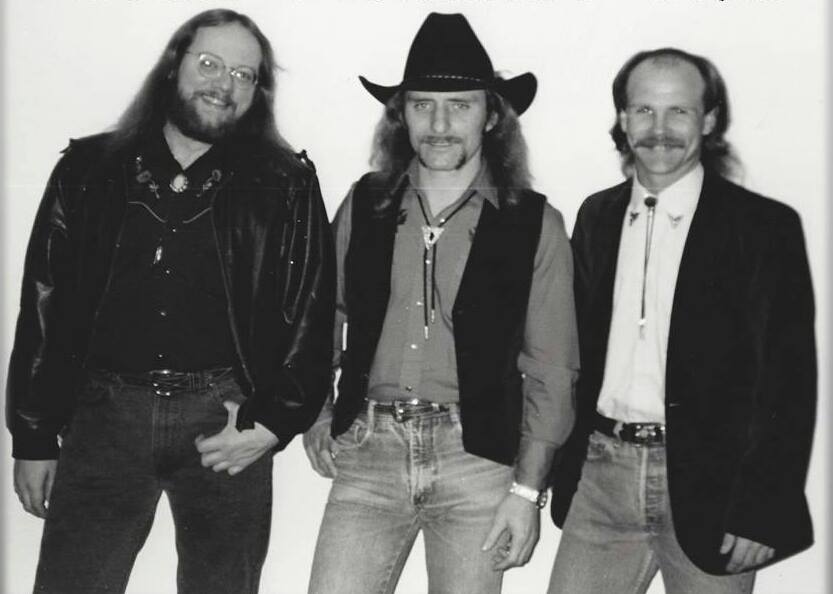 Did some of the Stillwater players move away from Warner Robins - like Roundhouse musicians did - to play in other bands or with other artists?
Rob Walker joined the Air Force in the early 1980s. He was in the Air Force band the entire time. He retired after 25 years and is now a full-time musician with the rest of Doc. Bobby Golden became an I T guy and just plays part time. Sebie and Mike are local business men and occasionally play. Al is a mail carrier and plays in a local band, Uncle Earl and Friends. Bob Spearman passed away. The members of Stillwater never got out there the way the Roundhouse/Doc guys did. Since the middle 1980s Stillwater has usually just done one reunion show in Macon each year around Christmas.
Were it at the beginning of the seventies some discussions about to have Rob Walker, Mike Causey, Bob Spearman, Bobby Golden, etc. coming in Roundhouse or you, Bruce, Eddie and Herman to join Stillwater?
Not then except for Rob. Rob Walker was in Roundhouse before he was in Stillwater, but only for a few months and then he returned to school. His first gig with Roundhouse was the third time we opened for Ted Nugent.
Tim and Gregg Brooks passed away these last weeks. Except the «Brother Brooks» album, Tim's two CD («See Rock City» / «Back In The Game») and two songs on an anthology («Peach State Blues, Vol. 1»), I know them very bad. Could you talk about their musical career?
The two were in several really good bands in the Macon area for 30 years. Tim was a great guitarist. I can remember going out back in the day just to see him play. He won an award which led to the recording of the «Brothers Brooks» album, which I really like and I feel it never got the play it deserved. Some GREAT guitar sounds on that record. Unfortunately, Tim always battled health issues and just couldn't travel for periods of time. Gregg was diagnosed and was gone in less than a year. Eddie, Rob and I were honored to play at the Big House for the tribute to the two. The day ended with Gregg singing two songs, the last time he would sing. He was gone nine days later.
What is your feeling about all these years with Doc Holliday from 1987 to 2011, the most vivid memories?
After I had worked for the U.S. Mail a little over ten years, I did some soul-searching. I knew if I stayed at the job then I would probably stay the rest of my life. I knew music was my calling. There was no doubt of my love for it. So I decided to leave the job. Big Daddy Mingus had worked for the Mail for a period of time and returned to music, maybe I could be the Big Daddy of rock and roll. I had always considered Bruce as being a notch above anyone else locally or in the entire country. We soon began talking about putting a band together. I don't regret a thing. We recorded «Song For The Outlaw – Live» and in 1989 did the first European tour. Between 1989 and 2006 I would go to Europe 56 times. When we returned in 2006, my Dad's Alzheimer's had developed to a point where I felt I should stay and help my Mom take care of him. Soon after he passed away in 2007, my Mom was diagnosed with cancer. She had just had a major operation when the 2011 tour was being planned. I told the guys I couldn't leave her, and they all supported my decision and John played bass on the tour. I could not have worked with a finer group of men and I love them all dearly. There are so many great memories...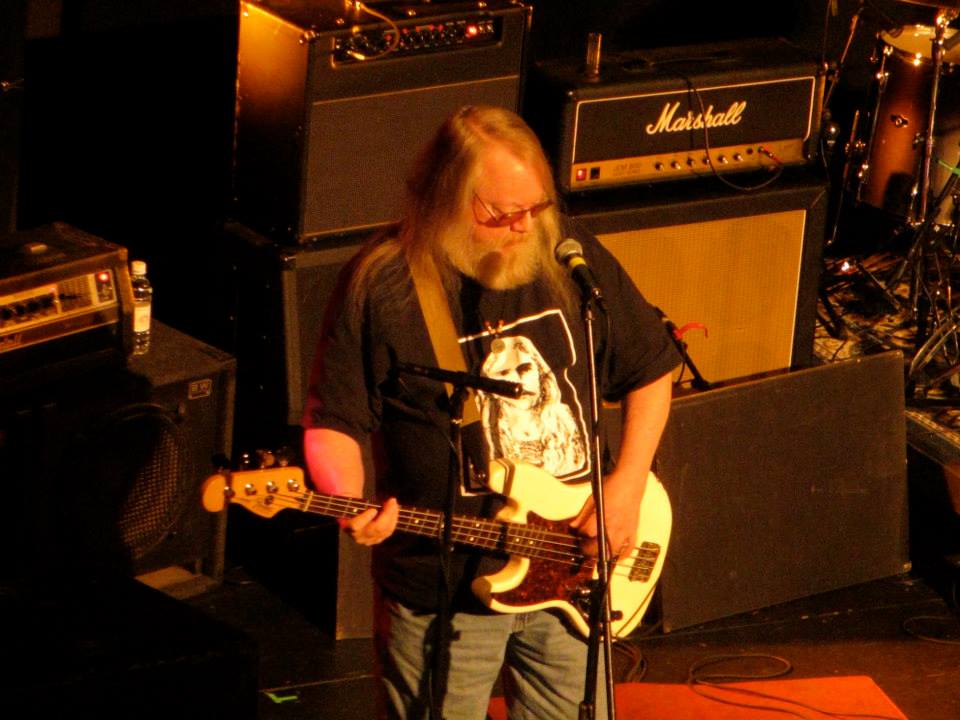 When I left the job with the Mail, it was a blast hanging out with musicians again. Preparing and recording the first album was a blast. I had never flown before, so the first trip to Europe in 1989 is a big memory. The first day in my life I ever flew I flew from Atlanta to New York, changed planes, flew from New York to London, changed planes, and flew from London to Helsinki. Made many good friends on that first tour that I am still in touch with. I remember Bruce setting me up for a big surprise during the recording of the Borderline album in Stuttgart, walking in that day and there sat Rob Walker. One of the greatest memories is meeting and hanging out with Deep Purple in their dressing room backstage in 1993 after the show in Stuttgart during their reunion tour. Talking and drinking beer for hours with Jon Lord and Ian Paice. Meeting them, Nazareth, John Kay, Bo Diddley, and other heroes of my youth were definitely some of the biggest thrills. In 1991, after a long summer tour, I had a two week vacation in Helsinki. The rest of the band had returned to the states for their vacations. I stayed in Helsinki for the two weeks with a lovely girl I had met the year before. The Millennium Celebration in Berlin was the biggest thing I've ever been a part of. Three days and nights of music, and Doc was the last band to play at the Brandenburg Gate, stopping minutes before midnight on New Year's Eve. Over the years, the days off in Helsinki, Berlin, Paris, London, Stuttgart, and many other places stand out. We have developed so many close friendships. I'm thinking in particular of Helsinki and the Stuttgart area, where our dear friends Peter and Wautraub live. Also the boys of the great band Lizard. They are all our brothers. There are several places in Europe we have played many times over the years and always enjoyed. A perfect example is Spirit of 66 in Verviers, Belgium. We could always count on having a good time and being with wonderful people. All of things and more are the bonuses for me. When it comes down to it, I just want to play bass.
Eddie Stone talked in the interview we did in November of an European tour and a new CD for the beginning of 2015. What occurred?
On December 8th I had a heart attack. I could not stand or walk for a period of time. Also during the same time, Eddie's father became ill and eventually passed away in late March. I had three stents put in the three main arteries of my heart. Two weeks ago I had my six-month check-up and was cleared by my cardiologist to fly, travel, and resume a normal life style. I feel better than I have in 20 years. The first week of June I played outdoors in the Georgia heat 4 days in a row, so I knew I was ready. We are setting up rehearsals now to learn the songs we'll be recording.
The key for the band now is to do a CD. Agents and promoters are asking for one. A new one would most likely mean another European tour, also. So it is now our priority.
Only original stuff? No cover? who are the songwriters?
Eddie, Michael, and Rob are the songwriters. I may contribute something. We have discussed maybe doing one cover, but we don't want to say what it might be.
Roundhouse / Doc Holliday chronology

Roundhouse

1971-1972?

Charles Glover - vocals

Bruce Brookshire - guitar

Daniel Bud Ford – bass

Bob Brookshire – keyboards, harp, guitar

George Woods – drums

1972? – 1973

Bruce Brookshire - vocals, guitar

Daniel Bud Ford – bass

Bob Brookshire – keyboards, harp, guitar

George Woods – drums

(During some months : Rob Walker – guitar)

1973 - 1973

Bruce Brookshire - vocals, guitar

Daniel Bud Ford – bass

1973 – 1974

Bruce Brookshire - vocals, guitar

Daniel Bud Ford – bass

Hermann Nixon – drums

(For a short time : Eddie Stone – keyboards)

1974 – 1975

Bruce Brookshire - vocals, guitar

John Samuelson – bass

Hermann Nixon – drums

1975 – 1979

Bruce Brookshire - vocals, guitar

John Samuelson – bass

Hermann Nixon – drums

Eddie Stone – keyboards

1979 – 1981

Bruce Brookshire - vocals, guitar

John Samuelson – bass

Hermann Nixon – drums

Eddie Stone – keyboards

Ric Skelton – guitar

1981: Roundhouse => Doc Holliday

1981 – 1984?

Bruce Brookshire - vocals, guitar

John Samuelson – bass

Hermann Nixon – drums

Eddie Stone – keyboards

Ric Skelton – guitar

1984 – 1985?

Bruce Brookshire - vocals, guitar

Eddie Stone – keyboards

John Samuelson – bass

Ross lindsey – drums

1985 – 1985 or 1986?

Bruce Brookshire - vocals, guitar

Eddie Stone – keyboards

John Samuelson – bass

Jamie Deckard – drums

[Tony Cooper : piano - 1985-1986??]

[Tommy "Too Tall" Evans : 1986-1987??}

1987 – 1988

Bruce Brookshire - vocals, guitar

Daniel Bud Ford – bass

Billy Yates - guitar

John Vaughn : drums

Karen Barlow, June Reppert?

1988 - ? (between 1996 and 2000)

Bruce Brookshire - vocals, guitar

Daniel Bud Ford – bass

Danny "Cadillac" Lastinger – drums

John Samuelson – guitar

[Tim Elliott : 1994 -1996]

[Billy Yates : 2000?]

? (Between 1996 and 2000) – 2011

Bruce Brookshire - vocals, guitar

Daniel Bud Ford – bass

Danny "Cadillac" Lastinger – drums

John Samuelson – guitar

Eddie Stone – keyboards

2014 – 2014

Eddie Stone – vocals, keyboards

Daniel Bud Ford – bass

Rob Walker – guitar

Michael Gilbert - guitar

Leroy Wilson - drums

2014 – 2016

Eddie Stone – vocals, keyboards

Daniel Bud Ford – bass

Rob Walker – guitar

Michael Gilbert - guitar

Ross Lindsey - drums

The greatest rock and roll story ever told

November 5,1974. The first Tuesday after the first Monday. The day for off-year elections all over the country. Tennessee, like many other states, was electing a new governor. Ray Blanton, the nominee of the Democratic Party, would be the winner, defeating his Republican rival, Lamar Alexander.

I was living in Atlanta and playing in a band called Cisco with Mitch Faulk, Cynthia MacDaniel, Barry Borden, and Grover Jackson. The band had a two-man road crew, which I recruited from here in Warner Robins. They were Steve Dempsey and Randy Stone, Eddie Stone's younger but larger brother. The band was booked out of Atlanta by the legendary Steve Cole. Steve had countless venues from Cincinnati and St. Louis to Miami, and everywhere in between. He kept the band very busy.

The band and crew had finished a run of a few weeks across North Carolina, and entered Tennessee for the next venue on the itinerary. This was a Wednesday through Sunday booking at a club in Knoxville. We arrived on Tuesday, one week before election day.

The band checked into the Andrew Johnson Hotel in downtown Knoxville. This hotel is famous for being the last place Hank Williams Sr. was seen alive. Knoxville is the county seat of it's county. The old, but large, county courthouse, Sheriff's department, and other county offices were located just across the four-lane road from the hotel. This road was the main drag in Knoxville at the time.

The week at the club went well. We met some great people and had lots of fun. So much fun, in fact, we decided to stay in Knoxville an extra night. The next venue on the itinerary was not far from Knoxville, so we all thought it would be a good idea to stay Monday night and check out Tuesday, election day, for the short ride to the next town.

We woke up Tuesday and got ready to go. We had learned from experience that it was a good idea to clean the rooms before checking out. This prevented extra charges when checking out. We made it to the lobby with ten minutes to spare before the noon check-out time. Cynthia, who handled these things, proceeded to the front desk to check out. Mitch, her boyfriend, went with her. The rest of us waited in the lobby. Steve was sent to the parking lot behind the hotel to get the large van we rode in and wait for us beside the hotel. This was when things began to happen very fast.

As the rest of us had our backs to the front desk facing the exit doors at the other end of the lobby, we couldn't help but notice something. What seemed like hundreds of men in white shirts and ties, with their suit coats over their shoulders, were coming out of a large double door on the left of the lobby and entering the restaurant door on the right of the lobby. The large double door on the left was the entrance to the hotel's ballroom. We learned later it was the state headquarters for Ray Blanton's gubernatorial campaign, and was where his victory celebration would be held that night. All these good Tennessee Democrats were crossing the lobby to go to lunch. The restaurant wall facing the street was all glass, so you could see the courthouse across the street, the four-lane main drag, and the wide sidewalk in front of the hotel. It was lunchtime on election day in Knoxville.

As we were watching all these men going to lunch, amazed at how many of them there were, we noticed things getting louder at the front desk. The hotel manager wanted to charge us an extra one hundred dollars for damage to the rooms. Cynthia knew that not only did we do no damage to the rooms, we cleaned them before checking out; so an argument ensued. Their voices got louder and louder. Finally, Cynthia compromised with the hotel manager and gave him an extra fifty dollars. She just wanted to leave. With that done, we headed to the doors to leave. We would walk out of the doors to the hotel, turn right and walk down the sidewalk in front of the glass wall of the restaurant, and wait for the van to pull up on the side street of the hotel. Lunchtime on election day. The state headquarters of the eventual winner in the governor's race. Heavy traffic on the main drag in downtown Knoxville. The large county courthouse and office complex across the street. Here's where the fun begins.

When we got to the door to leave, Mitch, who could have a temper at times, turned around and yelled something at the hotel manager. We walked out the door and turned right, walking on the sidewalk in front of the restaurant, to wait for the van at the side of the hotel. I should add here that Mitch, who turned around and yelled at the door as we left, had a plate in the back of his head.

The hotel manager lept over the front desk, running out the lobby door after Mitch. Randy and Grover were walking beside Mitch a few steps behind. They saw the hotel manager run up behind Mitch about to hit him in the back of the head, which could have possibly been fatal. So at the same time, they hit the man on the ears on both sides of his head. Randy was wearing a ring, which almost took off the man's ear on that side. The hotel manager's knees buckled and he slumped to the ground.

All the men eating lunch in the restaurant saw this and began pouring out of the building onto the street. We were outnumbered thirty to one. Elbows flying everywhere. Just then Steve pulled the large van up to the side of the hotel. He saw what looked like a riot, with us on the bad end of a beating. In his excitement, he drove the van into the street and slammed it into park. He left the van crossways in the street, blocking traffic both ways. Soon hundreds of cars were honking their horns. Traffic in downtown Knoxville was at a dead stop at lunchtime on election day. Everyone had a group of men on them. Steve saw Barry, a little guy but a wildcat, so he went to his aid. He held Barry behind him while fending off the white shirts. It looked like they were lining up to take on Steve, and he would pick them off one at a time. Steve was wearing denim overalls with nothing underneath, and as he picked off the white shirts while holding Barry behind him, they began to fall.

The honking horns of the cars became deafening. People began getting out of their cars. A few of these helped us, but most joined the white shirts. Traffic was backed up for miles by now. Then it got even better.

No one knew what the fight was about any more. People were just hitting anyone. This is when I was able to make it up to the corner and observe the scene. It looked like something from a movie. Hundreds of elbows, fists, feet kicking. Then it turned up a notch.

I looked across the street and everyone had cleared the courthouse and offices to join in. It looked like every deputy sheriff in the county was running towards the conflagration with billy clubs drawn. The deputies began to clear the crowd. After a few minutes I felt myself lifted up by the back of the pants by a couple of deputies. That's how I was carried across the street all the way to the jail cell. The first time I had ever been behind bars. One by one they brought in the other six.

They got the van out of the road and searched it, finding nothing. We were charged with 'public fighting'. After we arranged to give a bondsman Cynthia's diamond ring and one of my basses, we were off to the next town.

We returned a few weeks later for the court date. After the initial proceedings, the judge immediately said, "Public fighting? No such charge! Case dismissed! " The hotel manager, who had a bandage on his ear the size of a cauliflower, was furious. He stood up and screamed, "I demand to see the Attorney General! " He was ignored. Cynthia and I had our items returned from the bondsman, and the episode was over. We got in the van and drove to the next gig.

Note: Ray Blanton, who was elected governor that day, would later go to prison for twenty-two months and pay an $11,000 fine for conspiracy, extortion, and mail fraud while governor.