Larry Goad
Dixie Tabernacle
Interview by Luc Brunot.
Original version of the interview published in Bands Of Dixie #72 (January - February 2010)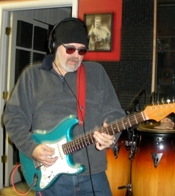 After the Brothers Of The Southland, the South is now offering us an other collective project, Dixie Tabernacle where we find some great people: Jimmy Hall again, Doug Phelps, Thane Shearon, without to forget people such as Jack Pearson, Artimus Pyle, JoJo Billingsley and many other people: there are twenty six ! The project is led by Larry Goad, whom we had the pleasure to talk to.
Hello and thank you for kindly answering our questions, where are you from?
I was born and raised in Nashville Tennessee.
Hello and thank you for kindly answering our questions, where are you from?
I was born and raised in Nashville Tennessee.
How old are you?
I was born September 3rd 1957 I am 52 at the moment.
Southern rock fans discovered you on the Artimus Pyle's "Artimus Venomus", where you play drums, guitar or, even, keyboard on some tracks. What is your main instrument if there is one?
I started playing piano at age 6 but my teacher was a church musician and I wanted to learn Beatles songs so that didn't work. My Dad always played some guitar and there was always one around the house but I was so small as a child I couldn't get my fingers around the neck. Then a friend down the street got some drums and I saw I could hold a couple sticks and play along with Ringo... so drums are the main one, I have been playing over 40 years. I started playing guitar in my 20s because I couldn't tell my guitarist's what I was hearing so then I could show them.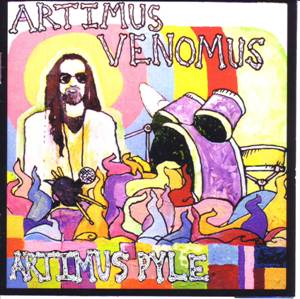 You are the producer of the Dixie Tabernacle album. Were you also the Artimus Pyle album's producer?
Yes I produced "Artimus Venomus", with Artimus... it was quiet a ride.
Are you rather a producer, a session musician or a member of a regular band?
Kinda all of the above... Dixie Tabernacle is a project, but we have been talking about some shows this year.
What is your musical itinerary?
Well 2010, I plan on working the Dixie Tabernacle CD, as well as start recording the second CD. This Year... I'm sure some session work and other recording projects will come around they always do.
I wanted to talk about your musical history since your adolescence to the Dixie Tabernacle's project. What did you do?
Well I was in Smoke House through High School and went to college for a Minute. I got to take a recording class at House of CASH, Johnny Cash's studio (met him several times) after that I joined a band called Sweetheart (say it like Bogart). Adrian Belew had been in that band and gone on to play with Frank Zappa and David Bowie so it seemed like a good place to be, great musicians. I was a hired gun for some musicians with major record deals for a while and did sessions around Nashville but got jaded by the scene in the business so I joined a band called Fly By Night and travelled through out the southeast US and were big in the Beach Clubs in Florida in the 80's . I took drinking to a new level in the early 90's but sobered up to produce Lee Bogan's first CD and then produced several local bands until I did "Artimus Venomus".
Did you record something with Smoke House, Sweetheart, Fly By Night or another of your regular bands?
The Smoke House master tape fell apart when I tried to dump it into Pro Tools to listen to it again. Sweetheart never released anything (a shame). Fly By Night had an EP named "Echos". It's out of print.
Were some of these bands playing Southern rock?
Sweetheart was a kinda of Steely Dan kinda band but Fly By Night was a Southern Rock Bon Jovi.
As a session player, what are the most popular albums you've been working on?
I have always done demo sessions. I played on the very first version of "Wind Beneath My Wings". I hear my arrangement in all the versions.
How did you come to work with Artimus Pyle on his CD?
I met Artimus in 1974, I saw him sit in with Skynyrd at a show that summer, and the night of Charlie Daniels first Volunteer Jam I was playing a bar in Cookville Tn. with my band Smoke House and who walks in at the end of the night? Artimus. He couldn't believe I knew he was with Skynyrd already. We became friends for the next several years. Ronnie was a friend also. He wore my Smoke House Shirt everywhere trying to help my band.
So years later I saw the "Un Civil War" documentary on VH-1 about Skynyrd at the same time I ran into Artimus by accident, when he was coming through Nashville. I told him I had a studio and if he wanted to do a musical reply I would help. "Artimus Venomus" was started.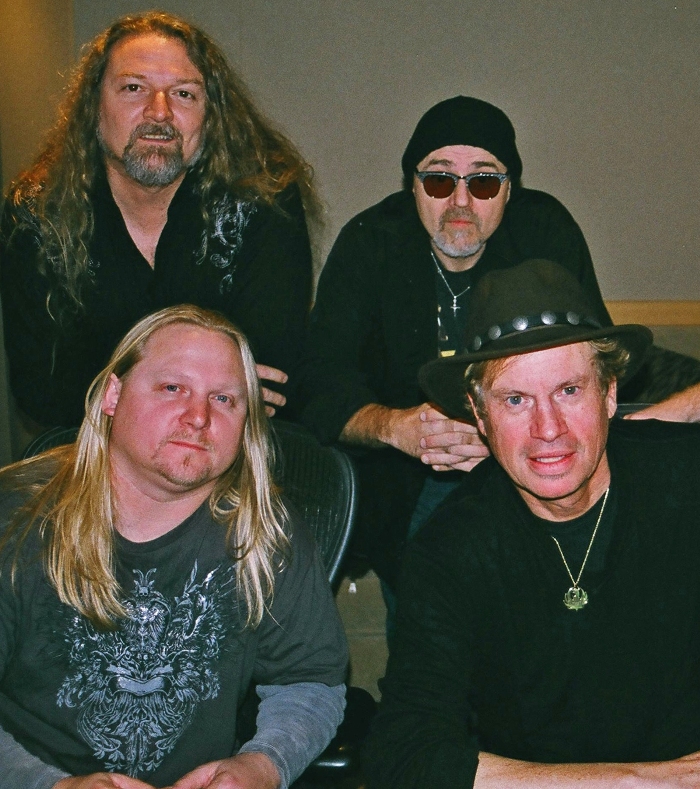 Let's talk about Dixie Tabernacle. Is it you who started it?
After the "Artimus Venomus" Project was released and received some great reviews I was left with an empty schedule... I had a recording studio and some song ideas so I just started recording.
When was the project born?
Artimus and I did one Artimus Venomus show in Nashville the summer of 2007. During the show, Jimmy hall came out and jammed. During the jam Artimus was on drums so I went out front to watch and check out the public-address system. The guys started playing Skynyrd's "Simple Man" with Thane Shearon singing lead, and in the second verse Jimmy started singing with him. It was amazing. I really think this is where the idea was born.
What was the idea?
The original idea was to create a CD that has three great singers so the CD buyer would stay involved while listening, as albums don't sell like they once did. Really to do an old school southern rock album.
Why this name?
It started as just that "A good Excuse" to do a CD, but after the first sessions I had a serious medical problem and nearly died. I was in the hospital under the influence of morphine when the lyrics came to me and "Good Excuse #1" is me singing as I was writing the lyrics... it was so rough sounding I kept that one. "Dixie Tabernacle" was a building in east Nashville near where I live. In the 1930's it was the one time home of the "Grand Ole Opry". I kinda did the CD like an Opry show, with several singers a commercial and more singers.
Otis G., credited as lead vocalist, it's actually you?
Yes it is.
The records spread from November 2007 to September 2009. How many sessions did you do?
You know I'm not sure. All of my musicians are and were touring with so many different artists we just did what we could when we could.
How did you choose the singers and the musicians?
Most of the players were the guys I used on Artimus Pyle's CD when we got the Venomus Band together for the show we had so much fun we wanted to keep going, so I used the core band on the Tabernacle Project.
Some of the players are on most of the songs such as Stevie Ray Anderson (bass), Bryan Bullington (dobro, guitar), Jim Kirby Turbo (piano, organ), Buddy Leach (saxophone) and you. Can we say that Dixie Tabernacle consists of these musicians or is it the name of the entire project?
Well Dixie Tabernacle is a collective of musicians really. I wanted to produce a southern rock project kinda like an Alan Parsons Project or a Pink Floyd CD... so Dixie Tabernacle has a revolving group of musicians.
Can you introduce us these musicians?
Stevie Ray Anderson plays bass with Doctor Hook (feat. Ray Sawyer), Ryan Bullington works with Country Artist Lee Ann Rymes, Jim Kirby was a long time member of Roy Orbison's band and Buddy Leach plays sax with George Thorogood.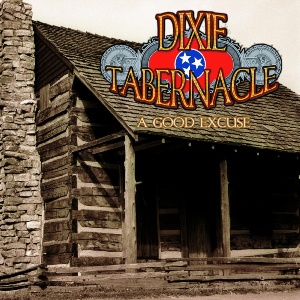 The three main singers are Jimmy Hall, Doug Phelps of the Kentucky Headhunters and Thane Shearon that we discovered on the Artimus Pyle record. Let's start with the last: please can you tell us a little more about him?
Thane Shearon is the best unknown singer in the south. Ed King of Lynyrd Skynyrd said "Thane sings Ronnie Van Zant's songs better than anyone ever except Ronnie". I have worked with him since 1986 and he just has a great voice. It's like Ronnie Van Zant and Greg Allman on steroids with a dash of Sammy Hagar and Paul Rogers. He has a band called Cold Truth: they are kinda like Free or Bad Company and they have a couple CDs out. He is also the voice on the Cleopatra Records Artimus Pyle Band recordings. He sings a killer version Of "Double Trouble" with Ed King, Artimus Pyle and the original Honkettes, Leslie Hawkins-Johns, and Jo Jo Billingsley White. I produced that also.
On the DVD "This Is Southern Rock" released by Cleopatra Records, there are four songs with JoJo, Leslie, Artimus and Ed. Do you know it? If yes, when and where was it recorded and who were the others players?
I produced that part of that DVD with My Storm Dog Records Video Guy Chris Rucker. The Band was Called Saturday Night Special.
George Festo (The Lefty) and Eric Tolnes play the Skynyrd Guitar parts lick for lick and tone for tone, and Mike Deroches on keyboards with Mark Basile as Gary Rossington, Jamie Sepe on bass and Thane Shearon on lead Vocal. They were great you could close your eyes and forget about October 20th 1977 for a few minutes. They played that music the best I have seen since 1976, the last time I saw Lynyrd Skynyrd and with Ed, Artimus and The Honkettes. Wow. The video did not do that band justice, but it was the best we could do with no budget. That band did a handful of dates in 2005 and I was lucky to be able to be the soundman/production manager as they had more members of Ronnie Van Zant's band than the band that carries the name.
Why the choice of Jimmy Hall and Doug Phelps?
Well Jimmy Hall is one of the best singers ever. I was working with Artimus when they tried to put together a project with Robert Nix called Deep South and Jimmy was the singer. I had worked with him then so I called him when I started the Tabernacle Project. So I had Jimmy and Thane and I was still looking for a country rock voice to fill out the trio.
Really I was going nuts, I had about half of the CD recorded and I needed the third singer and no idea whom that was going to be. I was just playing on the computer on day and went to the Kentucky Headhunters site and heard a song Doug was singing... The light bulb went off!!! Doug and I were old friends and I haven't seen him in years... I called him up and booked him on a session and he loved what he heard and was in. Now I had all three.
Jimmy Hall took also part in the great "Brothers Of The Southland" album that also saw several big Southern rock names to join together. Has this project been an influence for your project?
You know not really... I didn't even know about that project until Jimmy told me after the fact.
Several players, such as you, JoJo Billingsley, Lee Bogan, etc. played on the Artimus Pyle's record. What explains this proximity?
Well it was the coming together of several camps of musicians, players and singers from Skynyrd connections as well as my connections with some great Nashville musicians.
Lee Bogan, myself and Thane were in an amazing band in the 1980s called Fly By Night. Most recordings done in Nashville have the same five or six musicians on them so the country top ten in most cases are the same players with different singers. There are a multitude of amazing musicians here in town you never hear of so I try to use them.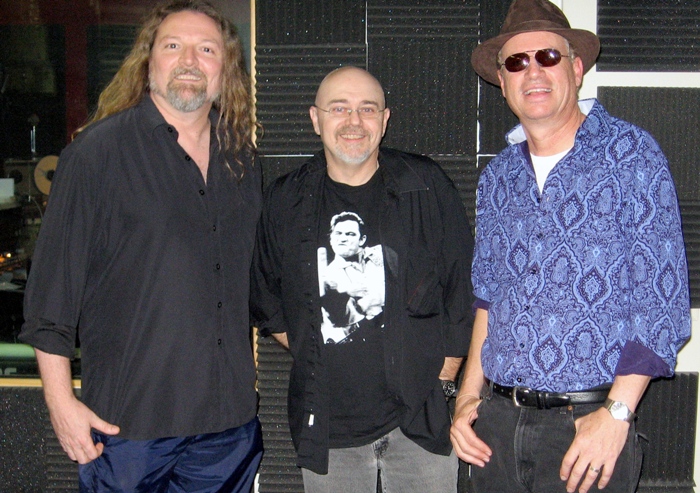 JoJo Billingsley sings only one song and, even, with other singers. Why didn't you use her voice much more?
I love Jo, she is a great person as well as a great singer but she lives a couple hours away from me so it was timing and distance that only allowed her one track on the CD. "Save the Planet" is a Gospel song so I had to have her on that one, after all she is a minister now.
We recently had the bad bad news that she's in hospital for a cancer. Have you some news of her?
I haven't heard anything new.
JoJo Billingsley and Artimus Pyle (which also plays some percussion) come from the Lynyrd Skynyrd's sphere of influence. It's not usual to see Jack Pearson to join forces with musicians of this style. How is it that we find him here playing two or three times on the guitar?
Well I have known Jack for 30 + years and he is the least know guitarist the Allman Brothers have had, but in my opinion one of the best slide guitar players alive today. I used him on "Artimus Venomus". I wanted him on "Amos Moses" but I needed another song for him to play on, so it made it worth it for him to drive 60 miles to the session, I also wanted an Allman Style song on the CD... So I wrote "Back Door Plan" just to showcase his slide. His solo was a first take... awesome!!
Is Bruce Pearson, another guitarist on this project, related to Jack Pearson?
Bruce Pearson played for Roy Orbison also and is a super solid guitarist.
He and Jack had never met... and still haven't, they played on different days.
I say that song is by the "Unrelated Pearson Brothers Band"
Was it easy to create a project with so many players?
You know, it really was, everyone left egos at the front door and came in and just had a good time.
About the songs list, there are compositions by you, sometimes by some players of the project and covers. How did you choose the list?
Well I wanted to do a Southern rock CD like the old days, with several styles so I just thought about songs that made a difference to southern rock musicians in the 70's. "Amos Moses" was a precursor to "Double Trouble" (Skynyrd). I always thought the Kentucky Headhunters should have done "Kentucky Woman" so I brought Doug Phelps in to sing it. After I had decided on the covers I went through all my songs and picked two and wrote one because I needed that style to complete the project.
"Bound And Determined" is not the most famous Marshall Tucker Band's song. Why did you choose it?
George McCorkle had just passed away and I was listening to a bunch of Tucker, at the same time I was looking for songs for the project. The cool thing about this song is it's almost jazz. In the 70s you could put a bunch of styles on one Album. George's rhythm guitar part is awesome. So it is kinda a tribute to him/them and another style of music on the CD.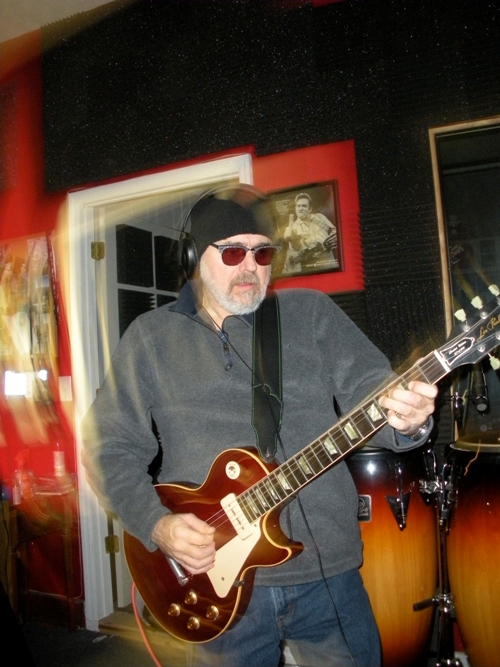 One original thing is the "A Good Excuse" song, that appears four times ("A Good Excuse 1", "A Good Excuse 2", etc.). Can you tell us about that?
Well I was going for an Alan Parsons/Pink Floyd/Southern rock thing so it was supposed to be a piece of music only that flowed throughout the CD. But then the Near Death experience.
And the morphine took hold. The lyrics tell the story of a troubled traveling musician and all the styles he had to play. #1 is Americana #2 is southern rock #3 is Country #4 is like a lost track from dark side of the moon... I'm not sure if it worked but it is what I heard at the time.
Will there be live shows with Dixie Tabernacle?
Well we never planned to do shows but Jimmy, Doug, Thane and myself got together for some pictures and had a blast so we decided to do some shows in Nashville this year and maybe do some road dates in 2011... we have been selling a lot of music in France and the Rest of Europe. We would love to play Europe if the promoters could be found and the money is right.
What is the future of Dixie Tabernacle?
Dixie Tabernacle starts recording the second CD the 20th of January 2010 but Jimmy is out with Hank Jr and Doug with The Headhunters and Thane with his band. So it may take the entire year to record. However in taking a year or two to record a CD, you get a long range perspective in producing that you don't get by slamming out a CD in a couple months.
Is this second CD intended to look like the first one or to be really different?
The second CD will not be as much of a concept CD. Just a bunch of really great songs by some hit songwriters and new originals.
And you, personally, what are your plans?
I just keep on playing music. I gave up the music business in 1990 and for about 7 years.
I just got drunk and fat and wasn't very happy.... And then I read somewhere if you do what you love and make it your life's work... you never work a day in your life. I got sober lost 40 lbs and I started producing bands and playing sessions again, so my plans are to keep doing that until I take my last breath. Dixie Tabernacle will be on a J.J. Cale Tribute CD on Zoho Records this year and I will be producing a CD by Phelps & Goad that's Doug Phelps and myself over the next year or so.
On the Tribute, is it a song appearing on "A Good Excuse", another song already recorded or a song you will record?
I was tired of listening of the mixes of "A Good Excuse" so I recorded a basic track of "Down To Memphis" from JJ Cale's latest CD and when Doug came over to listen to mixes of the songs he was on I played him the basic track and he wanted to finished it, maybe for the second CD we thought. Greg Martin the guitarist from the Kentucky Headhunters has a side band called Rufus Huff and they had been asked by their label Zoho to cut a couple JJ songs for a Tribute CD, Greg talked to the president of the Label about our version of J.J.'s song and he wanted a copy. After hearing it he wanted Dixie Tabernacle to cut two songs for it. We recorded "Lies" and "Anyway the Wind Blows". He also put "Down To Memphis" on the project but that is labeled as Phelps & Goad. And you can keep up with current Dixie Tabernacle events and Phelps & Goad or anything I am doing at Abbey Goad Studio via
www.myspace.com/dixietabernacle
or
www.stormdogrecords.com
or
Fans of Dixie Tabernacle
on Facebook.
What is your definition of the Southern rock?
True Southern rock is? It's like a musical stew. That is a blending of blues, country, jazz, soul, and rock. In the old days you went to see Skynyrd, Wet Willie, Marshall Tucker, and heard all of those styles in every act to some degree. And the Dixie Dregs were a southern jazz/fusion band. When I hear something called southern rock today it seems to be only the country/rock styles.
What are your favorite Southern rock records?
1. Allman Brothers: first two albums and "Hittin' the Note".
2. Lynyrd Skynyrd: all of the original band.
3. Marshall Tucker Band: first two.
4. Charlie Daniels; "Way Down Yonder".
You may notice these are all from the golden age of southern rock the 1970s. There are a lot of other great Southern bands then and now. I love Derek Trucks. Anything he does is sweet. Gov't Mule: I love what they are doing. I am hoping Dixie Tabernacle will find a place along side of acts like these.
Thanks Larry.
Thank You for listening to Dixie Tabernacle.