Buzzy Gruen
Point Blank
Interview by Luc Brunot.
Original version of the interview published in Bands Of Dixie #40 (Septembrer - October 2004)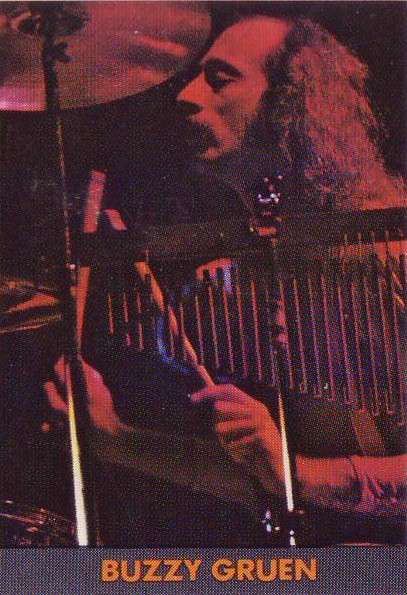 When Rocky Athas told us having played with Buzzy Green, former Point Blank's drummer, and to be still in touch with him, sure you think that our small brains builded castles in the air: after Rusty Burns, why not an other interview with a former member of this cult band which has indelibly marked all the Southern rock fans? ... A few e-mails later, the contact is established. The rest is below.
Hello Buzzy, it's a great pleasure for us to talk with a musician of a band that, if perhaps isn't unfortunately not as well known as others, has produced several legendary CDs, especially for Southern rock fans.
Did you play in others bands before Point Blank?
Yes. Before Point Blank was formed, I had been playing with other bands for at least six years.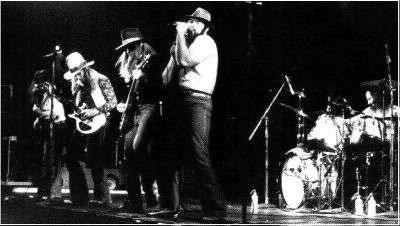 How did you join Point Blank?
Point Blank consisted of members of bands I had worked with previously. We were all friends and colleagues before we became Point Blank.
When was formed Point Blank?
July 19, 1974.
How old were you when Point Blank was formed?
I was 25 years old at that time.
Was the band constituted at once with the musicians who recorded the first album or some others musicians participated in the birth of Point Blank?
Point Blank consisted of the members who appeared and recorded on the first album. We had been performing together in the Dallas area for about 6 months or more before we changed the name to Point Blank.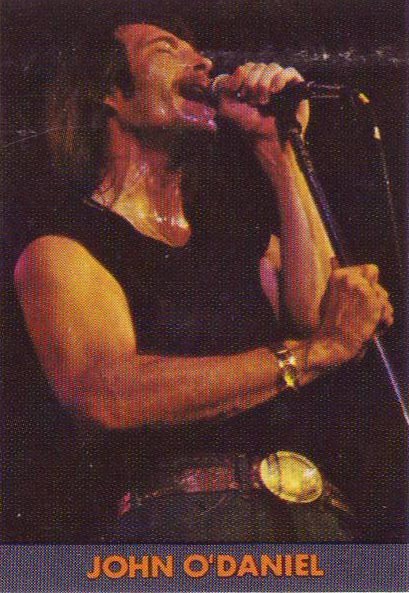 Did you feel closer musically to bands from the South-East as Lynyrd Skynyrd, Molly Hatchet, etc. or to ZZ Top?
Through touring and performing with other Southern Rock groups, we developed friendships built on respect for each others' music and abilities.
Indeed, sometimes I saw you compared with ZZ Top, because you are two Texan bands and because Bill Ham produced the two bands. Nevertheless, your music seems to me substantially different. What is your opinion on this subject?
Our bands are very different, as is our music. We shared common roots and backgrounds, but we developed separate from each other.
Finally, what was Bill Ham's role and what was his influence on the Point Blank's music?
Bill Ham was our manager and producer, but he had no influence on our music.
Your first LP went out in 1976 on Arista. How did you come to this label?
Bill Ham negotiated all of our record deals, while we worked on the music and performance.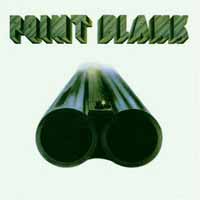 Where did you record this disc? All your LPs were recorded by Terry Manning. Does it mean that you always recorded at the same place?
All of our albums were recorded at the same studio... Ardent Studios in Memphis, Tennessee. And Terry was our engineer on all the albums.
All the titles were written by the band members. Were they written before returning in studio or at the time?
Our music was written wherever the inspiration hit us... at home, on the bus while traveling, and in the studio, as well.
How were created these songs?
We wrote about what was going on around us...places and people that made an impression and inspired a thought or idea, which grew into songs.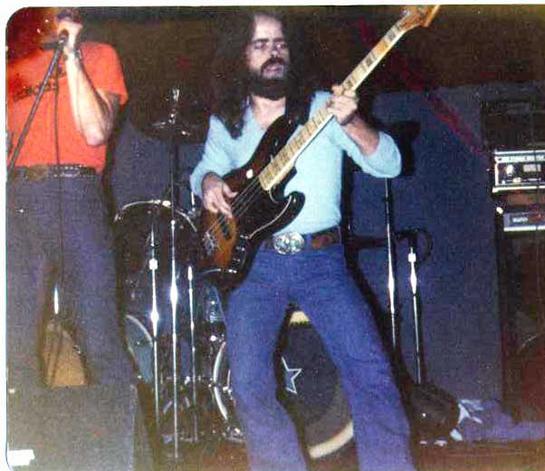 In this period, what was your set-list?
Our set list was developed according to the albums released, songs that were getting airplay, and sometimes we would perform new songs to see what reactions we would draw from the public.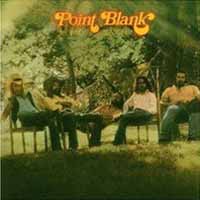 One year later, in 1977, you released "Second Season". Was it recorded in the same conditions?
Yes, pretty much the same. We would take a little time off the road, and rehearse. This is where new ideas would be tried out, and if we felt that they were good enough, we would take them to the recording studio.
On this fantastic disc, the compositions have more personality. How did evolve the band between these two first discs?
Touring and performing for different people across different states helped in the evolution of the band and music...also the experience gained from recording the first album helped us to grow in our song writing abilities.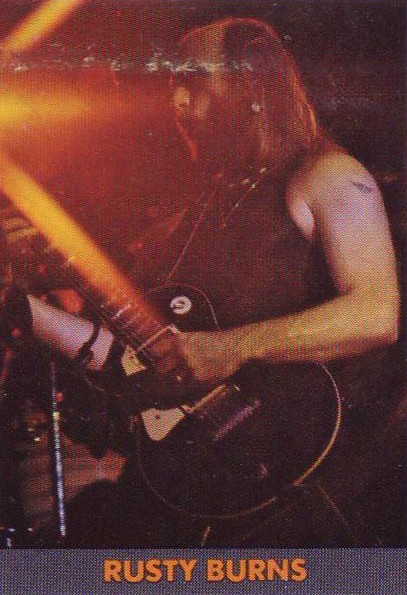 Your third album, "Airplay", went out in 1979 and marks several evolutions. First of all, a change of label, since you sign with MCA. Why?
Again, Bill Ham was responsible for the negotiations and decisions concerning the labels, and contractual agreements. Our arrangement with Arista was for two albums, which was fulfilled.
Second change, more important: a bass player change and Steve Hardin's arrival on keyboards, harmonica and singing. What is the reason of Philip Petty's departure?
Philip had moved on to pursue other interests in his life. Bill Randolph was a close friend of the band's and brought with him new ideas and musical influences. We, the band, felt that the addition of a keyboardist would be a great asset to our band and music.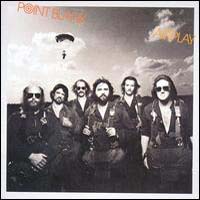 Bill Randolph is credited (with John O' Daniel and Steve Hardin) for the (lead) singing. On what titles was Steve the singer?
Bill sang lead on "Thunder and Lightning" and added vocals to the other songs.
Where did Steve Hardin come from? What was his musical itinerary?
Steve Hardin was introduced to the band by Bill Ham. He had previously been playing with Rocky Hill (Dusty Hill's brother), and Bill Ham thought that he would be a good addition to the band.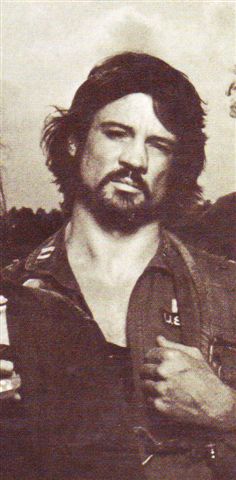 What strikes me with Steve Hardin, it's that he stayed only the time of one disc and that he composes alone two of the nine LP's songs while the seven others are composed by all the band musicians except him. Does it mean he was not really integrated in the bad musically or humanely? Were the relations not good between him and the other ones?
It was an experiment that didn't quite work out. Steve had chosen to play harmonica with Glen Campbell, instead. He really didn't stay in the band long enough to form any real ties with us.
When and how did he leave the band?
Steve Hardin left the band after one month of touring with us. He simply didn't show up for the following engagements. You would have to ask Steve for his personal reasons for leaving.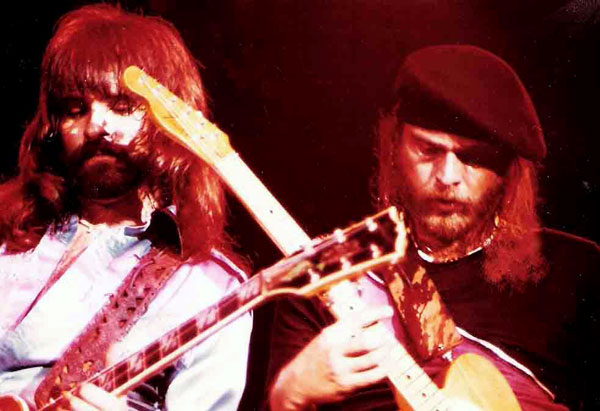 Do you know what he became?
Steve performed with Glen Campbell for several years after his departure from our band. That is the last I've heard of him.
On this album, still excellent, there is particularly "Penthouse Pauper", who was in your set lists. How did you get the idea, and who had it, to insert in this heavy and rough boogie a guitar part with a so different style that it seems another piece?
We were fortunate to have two very talented and inspired guitarists. They each brought to the table varied musical feels and influences which blended well together. We all keyed off of one another, and the combined efforts meshed into the varied songs that we produced. I don't believe we were ever tied to any particular type or style of music. Since we all were instrumental in the song writing, our songs displayed many different movements and methods. By the way, Philip Petty also contributed to the writing of this song, as well as "Louisiana Leg", but did not, for reasons not known to us, receive credit.
The music of the first two discs was violent, full of energy. Here, to me, this energy and this violence seems present but often contained, it explodes less. Is it your feeling and how do you explain that? Was it a natural evolution or a deliberated will?
I believe that this was a transitional album for us. The addition of the keyboard softened the music in many ways, and we were experimenting with the music. Also, the musical influences of the guitarists had changed, and this was reflected in their song writing, in my opinion. I think that the music scene was going through changes as was the band.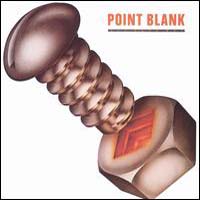 For "The Hard Way" (1980), another superb LP, Steve Hardin is replaced by Karl Berke on keyboards. Again, he will stay only the time of one album and he is credited with no composition. Did he become badly integrated too?
Karl, whose last name is really "Berkebile" (shortened to "Berke" by Bill Ham...again we don't know why) came to the band as a replacement for Steve Hardin. Karl wasn't a song writer, and he left the band because he didn't want to continue touring, as it interfered with his personal life at home. He enjoyed the time he spent with us, but grew weary of the road, and decided he had enough of the rigors of touring.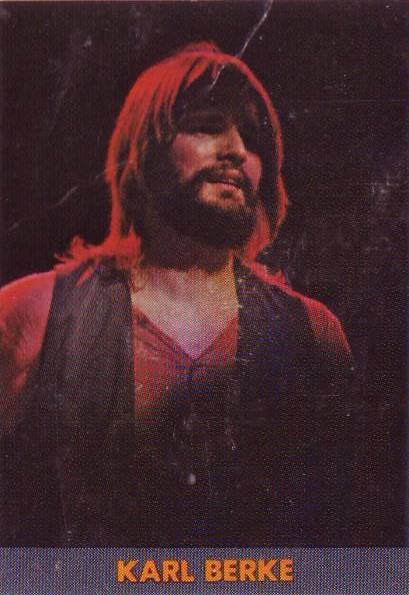 From when to when was he in the band?
Karl came into the band soon after Steve's departure, and left before we went into rehearsal for the next album.
Among the songs, all beautiful, there are two covers, "Rock ' N Roll Soldier" and "Highway Star". Who had the idea of this "Rock ' N Roll Soldier" and why did you record it?
It was Bill Ham's idea to record "Rock 'N Roll Soldier, which in my opinion was not such a good idea. "Highway Star" was a high energy song, and received a very good response from the public when performed live. The only reason it appeared on our album was because it was part of our live set, and gave much energy to the performance.
Was "Highway Star" for a long time in your set-list?
This song was part of our set-list for the duration of the live performances of the band (1983).
Why two covers? Were you a little short of compositions ideas?
Again, this was a decision made by Bill Ham. We were allowed very little latitude in the decision making processes of what songs were included on our albums, as well as the studio mixes and final releases of the products.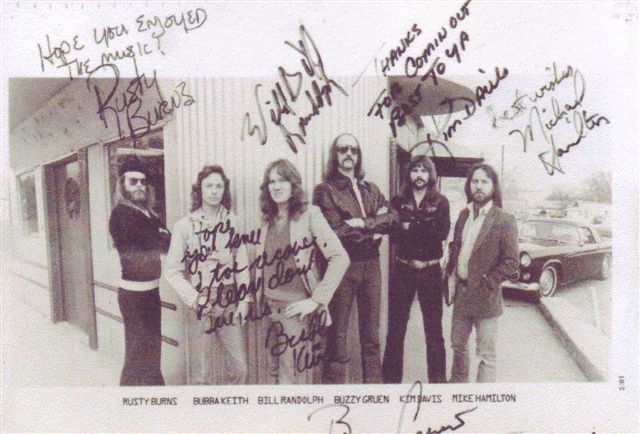 Why did you integrate on this disc three live tracks and didn't release a full live disc instead?
We were in a situation where we were touring most of the year, and had very little time to spend in the studio at that time. Simply put, we didn't have the time to properly prepare and record this album. Another Bill Ham decision.
Did you sell well these first four discs? How many copies approximately?
This information was basically kept from us... Bill Ham did not relate much information to us about album sales or monies generated. We pretty much had to guess, as we were not privy to this information.
Which was the best selling?
As best as I know, "American Excess" sold the most albums.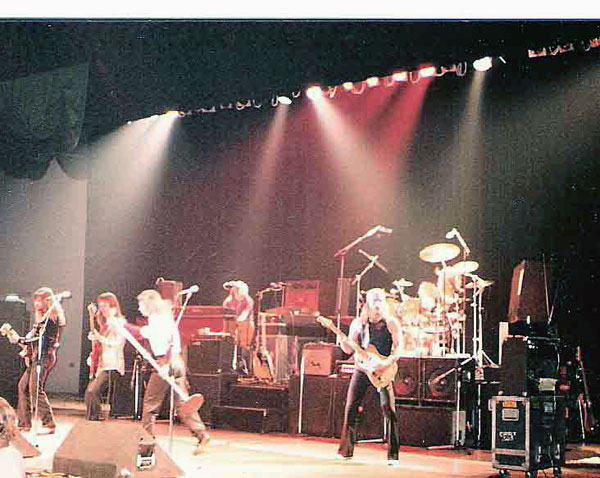 About the radios, what are the titles that worked at best?
I think that different radio markets had different "favourites", but overall, I believe that "Nicole" received the most airplay
After "The Hard Way", except the arrival of a new keyboard, Mike Hamilton, the Point Blank's composition evolves with the departure of singer John O' Daniel, replaced by Bubba Keith. Did John O' Daniel leave because he was tired of Point Blank or was he replaced to give a different musical tint?
John had decided to go in a different direction with his musical career, and so he left the band after "The Hard Way".
How did you recruit Bubba Keith?
Bubba was a singer that we had known previously. He, too, was from Texas, and so was part of our musical community.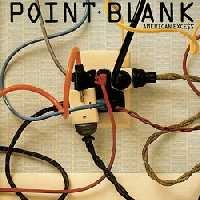 Thus, the music evolves with "American Excess" (1981) towards a more FM rock. What are the reasons of this evolution: either only a purely musical influence bound to the period atmosphere or an evolution forced to look for better sales?
By this time, Southern Rock was being replaced with new and different influences. I think radio music, generally speaking, was changing, and we were changing with it. I truly believe that when Lynard Skynard suffered their losses, so did Southern Rock. (My opinion.)
Who is at this evolution origin: the band members, Bill Ham, MCA?
As for the evolution of our music, the band is responsible.
Did this disc work better than the previous?
In many ways, yes. "Nicole" showed that we received more airplay and were more widely accepted by the public.
Even if I prefer the sound of the previous discs, I have to say that the compositions are always of quality. Had the process of creation evolved since the band beginnings by having acquired some experience and with musician changes?
With the changes of musicians in the band, came changes in our music and song writing. As we grew, so did our music. Of course, our influences were undergoing change, and our music reflected those changes, as well.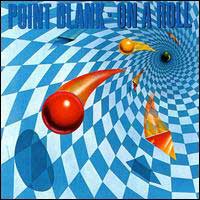 One year after went out "On A Roll", which will be the last disc of Point Blank. The musicians and the style are identical to those of "American Excess" but, without wanting to offend you, for the first time the compositions weren't up to Point Blank. Is it your opinion?
For the most part, I agree. I believe that the musical tastes within the band (the individual members) were growing apart. There are some good songs on that album, but I think the process was becoming stale.
What is the reason?
Perhaps too many changes had occurred within the band, and the musical direction had also changed. There were things and ideas I would like to have tried, but that never happened. Time has a way of shifting things around, and producing changes... some for the good, and some maybe not so good.
How long did Point Blank continue after this disc?
Not very long... perhaps six months.
How did occur the split? On a common accord or because some people wanted to leave the band?
I will leave this answer for the book I am writing about my experience with Point Blank. I will say this much... we ended up in a very ugly lawsuit with Bill Ham. We had sued him for release from our contracts with him. This was the "death blow" to the band.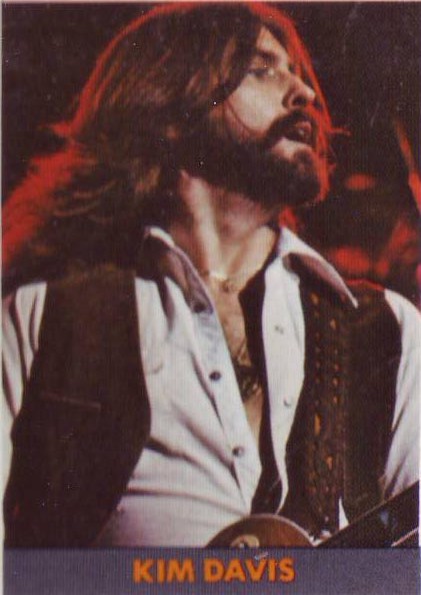 Why did your MCA's album went out again only in Japan (to my knowledge), which makes that very difficult to get them?
MCA's decision to release our products on CD was between Bill Ham and MCA... We had no knowledge or influence in this decision. By then, the band had split up.
To finish with your discs production, did you record songs that were never been published?
We did not ever record together as a band again. Since then, I've recorded with other artists and have pursued my musical career on my own.
During all the Point Blank's story, how much concerts did you play?
I recorded and performed with Point Blank from the very beginning to the very end... I played all the concerts the band performed.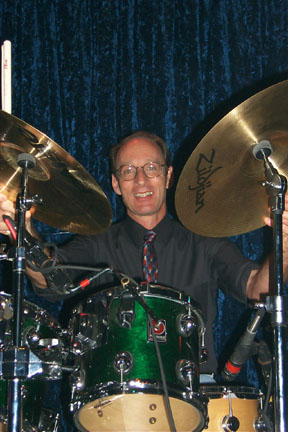 Are there periods when you have played less?
No.
Where did you play mainly?
After the band broke up, I have played in Texas. Unfortunately, very few people know the truth about what happened to Point Blank, and therefore, there have really not been any real opportunities since then. There are other reasons, but I really can't discuss them at this time, due to the possibility of legal repercussions from Bill Ham and his organization.
Did you play outside of the USA?
Yes, we played in Canada, and were supposed to perform in Europe, but that didn't happen... Bill Ham had decided against it.
You shared the show with numerous major bands. Which ones did mark you the most?
There were so many great artists we had the privilege to share the stage with. Among them were Journey, Kiss, Bob Seger, and many, many more. These are just a few of the great bands we enjoyed performing with.
Except these concerts in first part, in what types of rooms did you play?
We mostly performed in large venues... Stadiums (outdoor concerts), convention halls, theaters, etc.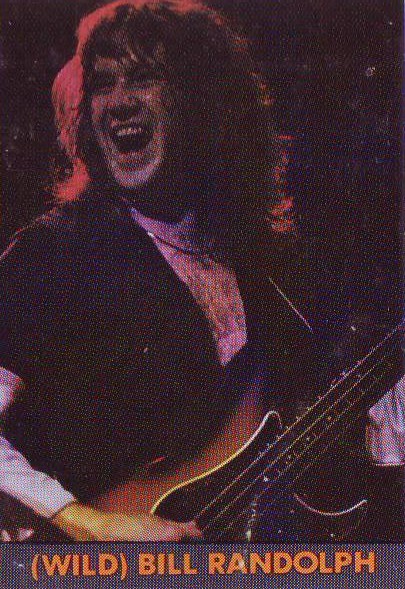 Could a live album be released?
I doubt it. The sad news is that Bill Randolph died three years ago (June 19, 2001) from a heart attack. Due to that, and the fact that Bill Ham will not allow us to use our name, we will not be able to do another Point Blank album or live performance as Point Blank.
To finish with Point Blank, some time ago, we saw the announcement that Point Blank re-formed for a concert, is it true?
No, that is not true.
Could we have the luck to see Point Blank forming up again and recording again?
No. You can thank Bill Ham for that, too.
I interviewed you for a long time about Point Blank and not about the rest of your career for the good reason that I know in no way what you made afterwards. What was your itinerary after Point Blank?
After Point Blank, I played and recorded with many different artists, including Shake Russel, and more recently, Chuck Rainey. As you may know, Chuck Rainey is one of the most well known, and most talented bassists in the world. If you are not familiar with him, you should research his discography. Just to give a little information about him... he recorded on most of the Steely Dan albums.
Rocky Athas told us that you have joined his band. How did you meet him?
I've known Rocky Athas for approximately 27 years. I think Rocky is a very talented artist and a wonderful person to know. I met Rocky when he was performing with his band, "Lightning" in the '70s.
Why did you join his band?
I was asked to record on his upcoming CD, and after listening to his previous CD, was impressed with his music.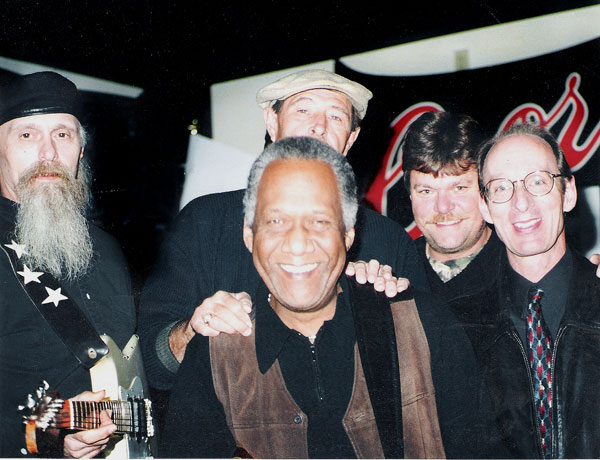 Five years ago, Bands of Dixie interviewed Rusty Burns. He talked us about an entitled "Big Foot Johnson" band of whom you were part of with John O' Daniel. Does the band still exist?
No. The band played for approximately 4 years or so, and broke up about two years ago.
Rusty Burns told about a CD to be released. What did it become?
There was no recording made, and there will not be a recording made.
What are you favorite Southern rock albums?
I always enjoyed 38 Special very much, as well as older albums by Allman Brothers, Wet Willie, and Blackfoot.

Thank you very much for the opportunity to spend this time with you and "Bands of Dixie"... It is my honor and pleasure to share my experiences with you.
Buzzy.