Jimmy Hall
Wet Willie
Interview by Luc Brunot.
Original version of the interview published in Bands Of Dixie #58 (September - October 2007)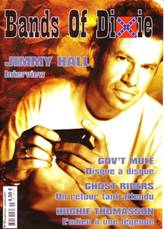 Who doesn't know the name of Wet Willie, the legendary Southern rock band and one of the mainstays of the Capricorn label? If the name is may be known, their history is certainly less known, especially in Europe. Furthermore, the career of Jimmy Hall, his leader, is not only devoted to Wet Willie: he toured and recorded with Dickey Betts, Jeff Beck or Hank Williams, Jr., and don't forget his solo work and records. Thus, there were a lot of questions to ask him and Jimmy went along with our interrogation with such a great kindness.
Hello Jimmy,
We would like to talk, at first, about the beginnings of Wet Willie. As I know you first formed a band named Fox in Mobile, Alabama. When was formed Fox?
Fox was formed in 1969 by myself, Jimmy Hall, Jack Hall and Rick Hirsch. Along with John Anthony on keyboards and guitar and Lewis Ross on drums, we were the five original players that become Wet Willie a year later.
Was the style of Fox similar to Wet Willie's style?
The style of Fox was similar to Wet Willie only in that we were experimenting with our sound and refining it. We did more cover songs in Fox, since we were playing a lot of clubs and venues that required us to do that
Musically, at this era, who influenced you and the others players?
Our influences during this late sixties are included the Electric Flag (with Buddy Miles and Mike Bloomfield), Taj Mahal, Johnny Winter, Muddy Waters, The Allman Brothers (1st album), James Cotton, James Brown, Otis Redding, Sons Of Champlin, Van Morrison, Little Walter Jacobs, B.B. King, etc.
Did you record something with Fox?
As Fox, we only recorded only a few demos as we had to use of a small studio in Mobile, Al owned by a couple of amateur songwriters. We would record the songs they wrote and act as their studio band and in return get to experiment with our sound in the studio.
As I have read, you moved to Macon, Georgia when you changed the name. Why did you change the name and why did you move?
In 1970, we moved as a group to Macon, Ga when we were inspired by the music of the Allman Bros. They were already signed to Capricorn Records but we knew Frank Friedman there. We were given the opportunity to audition and soon afterward we were signed to the label as Wet Willie.
What is the origin of the name?
We changed our name in 1970 to Wet Willie because as we were planning to record, we discovered that there was another band by the name of Fox already, so we had to change it. The origin of the name is that we liked soulful names like Rufus, Willie, etc. that typified our style, so we thought Wet Willie will be a fun, different name that none else would have. In England, a "Wet Willie" is a common trick or prank played on someone. They would wet their finger and stick it in your ear, then run. [Editor's note: Cf. the first Wet Willie' jacket!]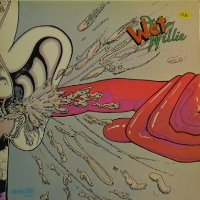 On the first album (Capricorn, 1971), four of the ten songs are credited to F. Friedman. Who is this person?
On the 1st album, Frank Friedman played guitar and wrote four songs. Originally from Birmingham, Alabama, Frank had been a college friend of Rick Hirsch who suggested he join us on our first album and help with contributing some new songs.
How was made the songwriting? You're credited only as co-writer on "Dirty Leg" (but J. hall is maybe your brother jack?) and you never didn't write too much stuff, especially on the first discs. Don't you like writing songs?
On the first albums Rick Hirsch and Frank Friedman wrote most of the songs. I was new to songwriting and needed more time and experience to develop my ideas and style. I co-wrote "Dirty Leg" with John Anthony and it was my first contribution to the Wet Willie songbook. "Jailhouse Moan" [Editor's note: song featuring on "Dixie Rock"] followed and led to my cowriting success with "Keep on Smilin." I do like to write songs but I seem to write more from true experience and sometimes it may take a while to finish a tune.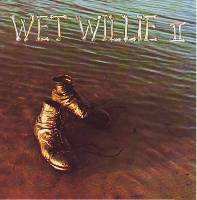 "Wet Willie II" (Capricorn, 1972), is the only Capricorn's LP with two lead guitarists. Who is Wick Larsen? Why did he join the band? How long did he stay with Wet Willie and why did he leave only after one disc?
On "Wet Willie II", 1972, Wick Larsen joined the band as second guitarist. We knew Wick as friends from Mobile, Alabama who happened to be an excellent guitarist and songwriter. He wrote "Shaggi's Song" on the first album [Editor's note: actually this song features on "II"] . He joined Wet Willie and replaced Frank Friedman on the road tour. Wick was with the band for a little over a year. He left the band due to health problems (diabetes complicated by alcohol use).
Did you choose to have two guitarists to sound more like the Allman Brothers?
We really liked the Allmans dual guitar sound but we added another guitar for a fuller, richer and more energetic mix. The Allman Brothers were not unique to having 2 guitars, lots of bands rounded out their sound with more guitar and bigger, louder amplifiers.
The disc was recorded partly at Capricorn studios and partly at Muscle Shoals. Was it very different to record in each place?
"Wet Willie II" was recorded at different studios because Capricorn was being renovated and upgraded at the time. Muscle Shoals Sound was a great studio and many famous musicians have recorded there. We liked being in a studio with such phenomenal history and success. We knew their engineers and producers were equipped with razor sharp ears too!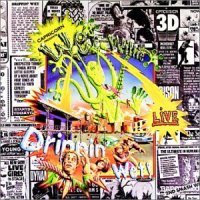 I suppose that "Live" (Capricorn, 1973) reflects correctly your rough sound and your set lists in concert, with a mix of originals and covers from artists like Otis Redding, Arthur Crudup or Leon Russell?
The "Drippin' Wet Live" album reflected our live show at the time it was recorded. It captured the raw energy and sound of the band and still typifies the essence of our blues rock style.
How could you define the style of Wet Willie? Rhythm 'n' blues? Southern rock? rock? Boogie? Country-rock-soul fusion? Funk? (I've read these different descriptions.)
Wet Willie's style could be defined as rock 'n 'soul or blue 'n' roll, a mixture of Rock, Soul, Blues and Funk with a touch of country rock.
With which artists, bands, did you tour at the time?
The artists we toured with during '70,'71, '72,'73 included the Allman Bros. (with and without Duane), Marshall Tucker, Alice Cooper, Dr. John, Elvin Bishop, ZZ Top, Taj Mahal, Rory Gallagher, Jeff Beck, Delaney & Bonnie and many more.
Art covers of LPs like the first album or this "Live" are very original. Who choose these artworks?
The album cover for our first album was done by Flournoy Holmes and the Athens Art Coop. It is still admired today as an amazing and original piece of early 70's psychedelic album cover art. We always shared our ideas with the record label's art and design staff to assist in creating our album cover designs.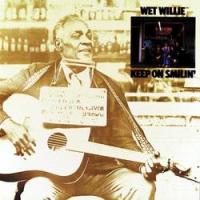 LPs "Keep On Smilin'" and "Dixie Rock" (Capricorn 1975) were produced by the legendary Tom Dowd. How occurred this collaboration? Did it change many things for the band to work with him?
Since Capricorn had been a subsidiary of Atlantic and Tom worked for Atlantic, we had the good fortune of being able to be paired with him. I can honestly say it was a life changing experience. We learned more from him during this period ("Keep On Smilin'" and "Dixie Rock") than any other time in our career. He taught us about songwriting, arrangement, and delivering our songs with emotional interpretations. Priceless lessons with tremendous impact. He was a legend in the music industry.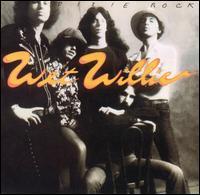 Could you tell us about the recording sessions of these discs?
Tom brought his talented assistant engineer, Alby Galuten with him, who was Tom's right hand man in the studio. Tom had the habit of standing in the middle of the studio listening to every instrument. He intently study the sound with his eyes closed and precisely identify the way he wanted the instrumentation and arrangement of the songs to be...as I said before, he was a musical genius.
"Keep On Smilin'" was your best hit. Were you aware when you wrote it that it will be a hit?
"Keep On Smilin" was written by Rick Hirsch and myself. The rest of the band contributed some arrangement ideas. The lyrics and the melody are mine and Hirsch came up with the catchy-reggae style guitar hook. It took just a couple of days to complete it, but we felt that it was a good song with potential for airplay, and a potential hit. Tom Dowd and Phil Walden, our manager, both said they knew it was a hit.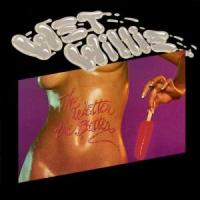 "The Wetter Better" (Capricorn, 1976) marks the arrival of Mike Duke in the band. Why did you want to have two keyboard players?
On the "Wetter The Better" album, we got Mike Duke to join the band for a couple of reasons 1) He was a great songwriter and a strong singer whose voice complimented mine 2) Paul Hornsby produced the project and already had a previous working relationship with Mike. Two keys just added more fun and entertainment.
How do you meet him?
Mike Duke first met us in Tuscaloosa, Al where he lived. He came to a show we were playing there and pitched us some songs to record. This was in the early 70's.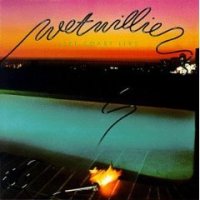 In 1977, you released a second live album ("Left Coast Live" on Capricorn) with the same musicians and "Manorisms" (Epic) with half of the band with new players. What occurred between?
At the end of '76, Rick Hirsch decided to leave the group to move to L.A. to work with Gregg Allman, work in his band. We almost decided to break apart that point, but took a short sabbatical and regrouped in '77 with a new label Epic and a new line-up.
How did you recruit Theophilus Lively, Marshall Smith and Larry Berwald?
The new members were recruited after auditioning several players in our network of musicians. Marshall Smith and T.K. Lively were players we knew from Mobile, Alabama, where we are from. Larry Berwald came to us through some friends in Florida. We liked his slide guitar work especially.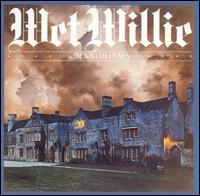 Why did you record in England?
The decision to record in England was made by the label (Epic) and A&R department. They decided to have us record at the "Manor" studios owned by Virgin records. It was located in Shipston on Cherwell, near Oxford, England. The decision to work with Gary Lyons was also one suggested by Epic as he had worked with Queen and Aerosmith and they (the label) thought we needed to have more of a commercial rock sound.
What changes on Wet Willie's music produced this change of lineup? Were the influences and the projects the same as in the beginning of the band?
The changes in the music produced by the new line-up included more emphasis on vocal harmonies (which we were known for already) and a new crop of songwriters in the band. Marshall Smith contributed songs as well as Larry Berwald.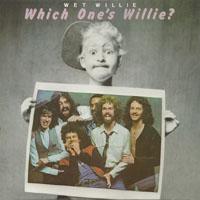 "Which One's Willie" (CBS, 1979) was the last album. Why did the band split?
We recorded "Which One's Willie" in 1979 which featured the single "Weekend", a top 30 single. The band decided to split up when we didn't have much material ready for a follow-up project after "Which One's Willie". The label said the songs were not strong enough and to wait to record another project. In the meantime, I (Jimmy Hall) as a solo artist was invited to record a solo project for Epic. The band split and went their separate ways to other musical ventures
Except "keep On Smilin'", what were the hits of Wet Willie?
The biggest hits for Wet Willie were (besides "keep On Smilin'") "Street Corner Serenade", top 30 in Billboard singles ; "Weekend", top 30 in Billboard singles.
What LPs were sold at best?
The LP's/CD's that sold best were "Keep On Smilin'", "Dixie Rock", "Drippin' Wet" and "Manorisms". "The Wetter the Better" was popular too.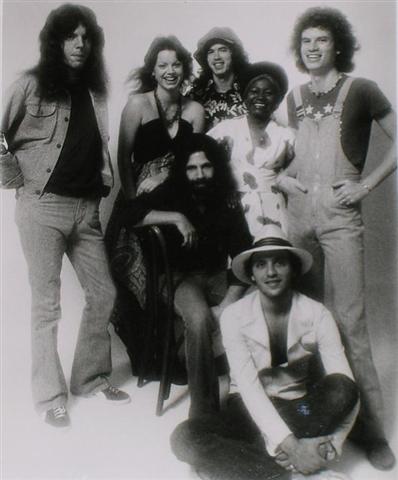 Are all the discs on CD?
At one point or another, all the albums were available on CD, but some are harder to find at the present time.
And artistically, what albums do you prefer?
Artistically, the albums I prefer are "Drippin' Wet, Live", "The Wetter, The Better" & "Manorisms".
Why?
These albums all present the diversity of Wet Willie and capture the best of our live performances on "Drippin' Wet".
Could we hope to see one day released some unreleased songs of Wet Willie?
There is a possibility of releasing some unreleased material from Wet Willie. There are a few songs that were left off certain albums that might still be viable.
What become the different Wet Willie's musicians after the split?
After the band split in 1980, Marshall Smith put his own band together and toured in the South. He has since passed away in 2006 from heart problems. Mike Duke wrote some hits for Huey Lewis and the News: "Doin' It All For My Baby" and "I Hope You Love Me Like You Say You Do". He now lives in California still songwriting and doing his favorite thing-cooking wonderful meals for groups of people. T.K. worked with several bands including one with members of "38 Special" called "Rib Joint". Jack Hall and Larry Berwald worked some on my solo CD "Touch You". Jack toured with various artists and is currently playing with several bands in the Atlanta area.
What remains of Wet Willie today for the people? Is the band still alive in the memories?
We occasionally get together to play select shows. I am busy with other music projects so the Wet Willie Band will perform without me. They have a good singer and guitar player to fill my spot. Some people remember the band but the new generation is not familiar, but they enjoy the Southern sound and a recapture of the 70`s/80`s.
Were some shows of the seventies filmed and if yes is a DVD of Wet Willie scheduled?
Look for Volunteer Jam CD with Charlie Daniels, Kirshner`s Saturday Night Special, and the internet has bootleg CDs of Wet Willie.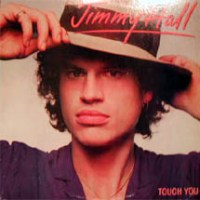 Why did you choose in 1980 to do an LP ("Touch You", Epic) under the name of Jimmy Hall with your brother Jack and with Larry Berwald and not to use the Wet Willie's name?
As I explained, in 1980, Epic records suggested that I record a solo project, as Wet Willie wasn't ready to do another project at the time. I decided to use Jack and Larry. We worked well together musically and as songwriting partners. The producers also used other Nashville session players so we had a different sound.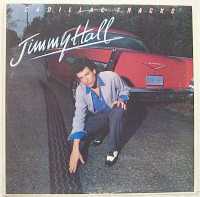 Were the musicians on this LP only for the disc or did you tour with them?
Larry Berwald played guitar with my solo band for a short period. We auditioned other players to tour since the studio players were not able to tour due to their work commitments in Nashville
After a second LP, "Cadillac Tracks" (Epic, 1982), your first disc, as I know, was "Rendezvous With The Blues" (Capricorn) in 1996. Did you record others albums in between those ones?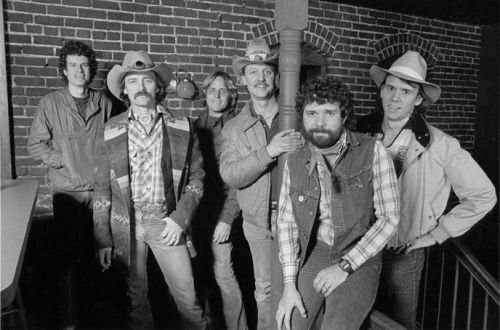 In between "Cadillac Tracks" and "Rendezvous With The Blues", I got involved in others projects. The first was a touring situation called "B.H.L.T." which stands for Betts, Hall, Leavell & Trucks. I joined up with members of the Allman Brothers at the time they were not touring under that name. The line-up was Dickey Betts on guitar and vocals, Chuck Leavell on keyboards and vocals, Butch Trucks on drums and also on electric violin and guitar was Danny Parks. We toured the country playing all the best venues and even did a live concert on T.V. in Virginia. We never recorded on album but did record some demos in preparation for obtaining a record label, but I think our direction was too varied for some people's tastes.
Another project I got involved in during this period was recording the "Flash" album with Jeff Beck on Epic. The sessions I worked on started in June of 1984 and finished in December of that year. Nile Rogers and Arthur Baker both produced the album. I was also in the music video for the single "Ambition" which was in heavy rotation on MTV at the time. I worked on this album and was nominated for a Grammy for male vocalist in the rock category for the song "It Gets Us All In The End".
A tour in 1986 ensued including me on vocals, Jeff Beck on guitar, Jan Hammer on keyboard, Simon Phillips on drums, Doug Wimbish on bass. We toured in Japan for 2 weeks and some bootleg video of one of the shows is still in circulation. The most recent work I've done with Jeff beck is another tour of Japan (with Vinnie Caliuta on drums, Pino Palladino on bass and Jason Ribello on keys) in the summer of 2005. During this period, I also did a guest musician spot on the Allman Brothers "Brothers Of The Road" album.
The Mighty Jeremiahs with Greg Martin on guitar [Editor's note: off course with Jimmy Hall: vocals, harp and sax] was released in 2006. Most recently, I recorded "Build your Own Fire" released in April 2007.
You joined, both with Jimmy Nalls, the Nighthawks in 1988 after the departure of Jimmy Thackery. Did you record with them?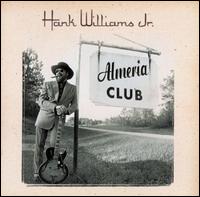 With the Nighthawks, I toured very consistently from 1987-1989, doing 100-150 shows with them each year. We recorded several demos in the hope of recording an album but the Alligator label, for one, wasn't interested and said we were "too rock" not "bluesy enough".
You toured too with Hank Williams Jr. Could you tell us about this experience?
I have been with Hank Williams Jr. for 14 years as his band leader and sax, harmonica player. We tour about 30 dates a year and it has been an exciting experience. We play to large stadium crowds and the response is electrifying. We have fans of all ages supporting Hank`s musical background and heritage. He represents the "Rebel" of the Southern culture and his music follows all genres-country, rock and blues. I have played harmonica on several Hank records.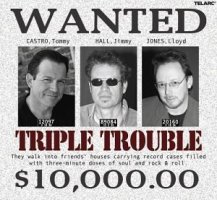 You recorded a disc with Tommy Castro and Lloyd Jones in 2003. Why this trio?
In 2003, Tommy Castro, Lloyd Jones and I recorded a project for the called "Triple Trouble". Tommy and I had met while performing on a music cruise the year prior. Lloyd had also been on the cruise with us. We all had a lot in common musically and when approached by the producer Randy Labbe, Tommy Castro agreed to help coordinate the recording of the CD. We cut the tracks in a studio in Unity, a small town in Maine where Randy lives. We got Stevie Ray Vaughn rhythm section, Tommy Shannon on bass and Chris Layton on drums to help with the project and all three artists brought a suitcase full of songs to work on. The result was a fun and worthwhile piece of music.
You were with them at the Bay Car festival in France two years ago. Was it the first time in France?
The first time I visited France was at the Bay Car festival. I enjoyed visiting and would love to come back soon.
Did you tour often; with Wet Willie or alone, outside the USA, especially in Europe?
My only touring in Europe was with the Nighthawks, in the late 80's. We played in Norway, Belgium, Germany and Finland. I've also visited others parts of Europe but England is the only other place I've toured. As I said before I have toured with Jeff Beck and Hank in Europe and Japan. I am planning a tour in Europe to support the new record.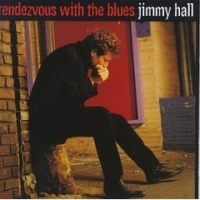 What produced your return on disc in 1996 with "Rendezvous With The Blues"?
I decided to record "Rendezvous With The Blues" in 1996 at the urging of my producer, Johnny Sandlin. Johnny, by the way, had produced the Allman Bros. "Eat A Peach" album [Editor's note: actually Johnny Sandlin produced "Brothers And Sisters" and "Win, Lose Or Draw" but not "Eat A Peach"], as well as some Wet Willie projects [Editor's note: "Drippin' Wet Live"]. Johnny was very insistent on my cutting a real, rootsy blues project and we didn't spend a lot of time over thinking this piece of work. I just thought of some of my favorite blues and r&b songs. Ones that I would love to record and Johnny suggested a few also. The title track "Rendezvous With The Blues" was also recorded by Gregg Allman in 1996 on his "Searching For Simplicity" album. "Rendezvous" was re-released this year with 3 additional cuts from the original mixes. It is on Camel Records and sold through mail order from the magazine, "Hittin the Note" based in Atlanta-you can find it through the internet address.
I have seen the disc is reissued on Rockin' Camel Music with three bonus tracks. Could you tell us about this re-release?
Since Capricorn dissolved as a label, my original CD of "Rendezvous With The Blues" was out of print and unavailable. People were buying it e-bay for $50.00 USD and up. Johnny Sandlin and I decided to re-release the CD on Rockin' Camel which is a label started by Johnny and a partner. It has been remixed and remastered for a better sound and includes 3 tracks we had in the can from the original sessions. Included is a great version of Ray Charles "The night Time Is The Right Time", a tribute to the late great r&b legend.
Is it you who choose Jack Pearson and the others musicians to play on it?
I chose Jack Pearson to play guitar on my CD, as he is the best guitarist I ever worked with, besides maybe Jeff Beck. He had played with the Allman Brothers, on and off, for about a year or more. He is also a fine songwriter. The other players were suggested by Johnny Sandlin (Clayton Ivey on keys, David Hood on bass, Bill Stewart on drums - all great Alabama session players).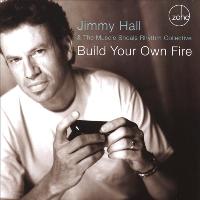 Why no one new disc since 1996? [Editor's note: the question was asked just before the release of "Build Your Own Fire"]
I have one project for release in spring of '07 called "Build Your Own Fire" / Jimmy Hall & the Muscle Shoals Rhythm Collective. He is a tribute to the late Alabama soul legend, Eddie Hinton. I recorded all Eddie Hinton material and some of the same musicians backed me up on the CD except on guitars. I have Larry Byrom and Greg Martin of the Kentucky Headhunters.
How was born this project and why Eddie Hinton?
This became a project favored by the producer [Editor's note: Tallan Ware]. He wanted me to interpret the songs stylistically and reactivate the soulful history of this talented songwriter/singer.
Is it now the same atmosphere at Muscle Sounds as it was back in the seventies? And is the work similar?
The studio is still there and filled with history, pictures of all the artists that recorded. They try to keep the music connected reverently to the past.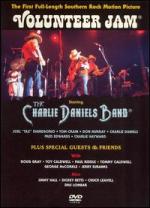 As we can see it on the DVD "Volunteer Jam" just released, you played sax with Wet Willie but not on this (new) disc, and not, if I remember, on "RendezVous With The Blue". Don't you play sax anymore?
I am primarily a singer and sometimes it was works out that way. I play every sax (alto, tenor, baritone) I own with Hank, Jr.
Are the LPs "Touch You" and "Cadillac Tracks" reedited? If not, is it scheduled?
Not yet.
You're now with Deep South, with legendaries Southern rock musicicians (Dean Daughtry and Robert Nix from the Atlanta Rhythm Section, Artimus Pyle from Lynyrd Skynyrd, Hal McCormack from Black Oak Arkansas, Chris Hicks from the Outlaws or the Marshall Tucker band). I suppose it isn't a full time project?
This is not a full time project as we all have others bands/situations that we are involved in. The members have already changed and the project has yet to get off the ground. Lots of talent but there have been lots of issues preventing the launch of this group
How and when was formed this super group?
The group was formed in 05 when Robert Nix from ARS called me and had a vision of a Southern rock supergroup including the ones who wrote the songs.
What does Deep South? Are you touring? Do you have original stuff or only the old stuff by Wet Willie, Lynyrd Skynyrd, ARS, etc.? Can we dream of a record?
We are not touring but would like to record sings we have written together. We want to write some "new" Southern classic hits!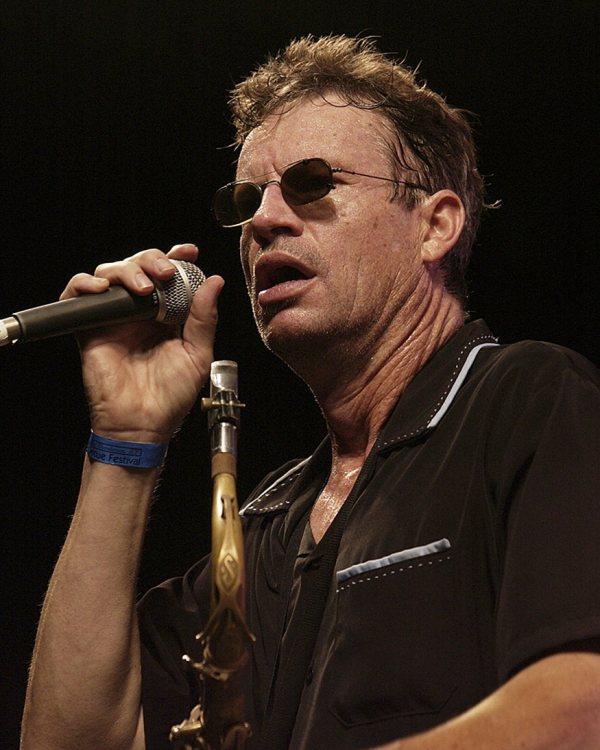 You have worked in different styles such as the blues, the country music especially with Hank Williams Jr., the Southern rock. How could you define the Southern rock and what are the main differences with the blues and the country music, if there are?
Southern rock is a mixture of country, blues, rhythm & blues and rock & roll. The emphasis musically is usually on the guitar work and the vocal. The difference in blues & country music is the instrumentation. In blues you have guitar, harmonica, etc. and in the country you introduce fiddle, steel guitar, dobro, etc. The similarities are there, too, especially in the song form whish is usually a basic "verse chorus verse bridge chorus" style. The subject matter can be very similar also: whiskey, lack of money, cheating woman, relationships gone wrong.
What are your preferred Southern rock albums?
My favorite Southern rock albums are: Allman Bros 1st album & "Live at the Fillmore", Gregg Allman "Laid Back" & "Playin' Up A Storm", Allman Bros "Brothers & Sisters", Marshall Tucker 1st album, Lynyrd Skynyrd "Pronounced" LP, "Nuthin' Fancy" & "Street Survivors", "Second Wind" of Delbert McClinton, Outlaws "Green Grass & High Tides", Elvin Bishop "Struttin' my Stuff" on Capricorn, etc.
Many thanks.
Merci my friend,
Regards to all