George Hatcher
Interview by Luc Brunot.
Original version of the interview published in Bands Of Dixie #66 (January - February 2009)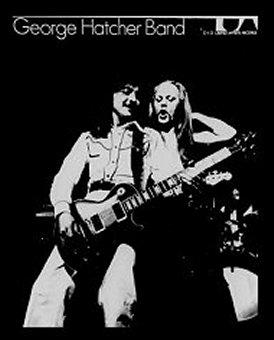 There are, for the Southern rock fans, some mythical discs and some bands remaining mysterious despite all the information the Internet allows to spread. Among these, the George Hatcher Band and his LPs, takes up an important position. An American who was installed in Europe, beautiful albums unobtainable today, here are the foundations of the George Hatcher's aura. Bands Of Dixie had the chance to talk with him and was able to ask him some questions allowing to highlight its saga... And good news, George Hatcher is about to make his comeback!
Hello George,
We are very happy to have the opportunity to interview you. First because we really enjoy your discs and, second, because we know very badly of your story. To tell the truth, because you recorded a big part of your discs in Europe, I believed for a long time that you were an Englishman. But you're from North Carolina, aren't you?
I was born in Bennettsville, South Carolina, but, North Carolina and the Southern States have been my home.
When were you born?
March 8th 1947.
What was your musical background as a young boy?
I grew up singing in the Church our family attended. My mother always had music playing in our home, and she would sing all the time when I was growing up.
What did you do before you formed the George Hatcher Band?
I went on the road at age 17 with Vince Carmen and the Frantic Six at that time they were the number two show group in the States. My band mates were all in their 30's. As we toured the USA it was an eye opening event in my life. My first band was The Fantastics. We played teen clubs and private parties.
Were you the singer? Did you play an instrument?
I have never played an instrument on stage but tinker around with a piano.
In the late 60's I formed a band in Asheville, North Carolina, named Flatrock. Three of my friends and band members moved to New York City for six months in order to establish a publishing contract with then publishing icons Jerry Leiber and Mike Stoller. The band moved to Nashville, Tennessee and recorded two albums produced by Shadow Morton who was then an assistant to Phil Spector but the albums were never released. The band broke up.
What was the musical kind of Flatrock?
We played original material, but in order to play clubs and concerts we had to play cover tunes but we would sneak in one of our originals when we could.
In 1974 I went to see some old friends Doug Gray, Toy and Tommy Caldwell with Marshall Tucker who had played several shows with us when they were called Toy Factory. Doug asked me "what are you going to do?" I thought for a moment and replied, "I'm going to England". Two weeks later I was on a 747 headed to London, England with $600.00 in my pocket and not a clue to what was in the future.
Came to England in hopes of jamming with some British musicians just to see what would happen. Two of my first band mates were drummer Stuart Copeland of the later famed Police and Darrell Way of Curved Air. The name of our band was Stark Naked and the Car Thieves. We played a few club dates.
Was the musical background very different between the Southern states and London?
Things weren't that different the British invasion had already happened, people in both the states and the UK were looking for a different sound and along came the Allman Brothers with their unique southern blues /rock sound which influenced me and many others from the North and South of the US which eventually caught on in Europe as well.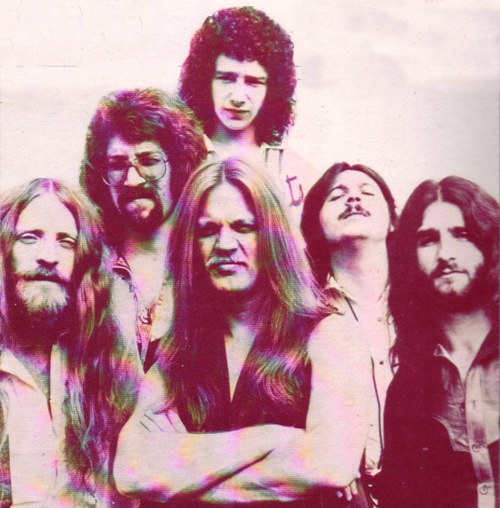 When was the George Hatcher Band founded?
Fall of1975.
How did you meet and recruit the players? Could you present them to us? What were their backgrounds, their idols?
First I met drummer Terry Slade formerly of Renaissance, Phillip Swan was a personal friend and I met John Thomas in a club in Birmingham. The other players were recruited through clubs, friends and word of mouth.
Was "Dry Run" your first record?
Yes it was the first of our three album contract with United Artists.
How did you got a deal with United Artists?
We were playing Dingwals at Camden Lock in London where we had invited 20 record labels to showcase the band. As I recall we did not see any of the industry people we invited to the gig except for an A&R rep from United Artists, his name was Andrew Laughter who came back stage to visit. I remember saying "Where in the hells did you guys come from"? We had a great conversation about what we wanted to accomplish in the music and record business and we wound up signing a 3 album deal that night on a napkin in the dressing room with United Artists.
What did you play that night? The songs recorded after on "Dry Run"? Some covers?
Most of the tracks played on that date were recorded on "Dry Run".
The disc was recorded at Wessex in September 1976. It's in London, isn't it?
Yes, that is correct. The record was our first album for United Artists, "Dry Run". During those sessions I had the surprise and pleasure of meeting Freddy Mercury of Queen. He was having a cup of tea in the kitchen of the recording studio .He was there mixing tracks for a future project. After listening to a couple of our recordings he said "I have a feeling I'll be hearing about your band in the future". That was a great morale booster.
Was it your choice to have Tom Allom as producer?
Andrew at United Artists introduced me to Tom and told me Tom was interested in the project. After a one meeting with Tom I felt very comfortable with his ideas and knew he was the producer for the project. All the band members agreed.
How was it to work with him?
It was a pleasure Tom was very patient and a true professional with a great ear. We also had a great recording engineer Gary Edwards.
How were the sessions?
We all looked forward to the recording sessions everyday and everyone involved was excited about the project. We would start around 9 pm and record till the sun came up or the alcohol and party favors ran out. The energy level in the studio was incredible. I would count off the song and the band and myself would record live. The guitar solos and vocals were usually recorded on the first take. We would set in the studio the same as our live performances.
Why did you record at night and not during the day? Were you living only at night?
The energy level for me and the band was at its peak during the night hours. If we were not recording we would be playing a gig or clubbing anyway.
You wrote eight of the nine songs. Did you wrote especially for the disc or did you sing it for a long time?
We had daily rehearsals for about 8 weeks before we entered the recording studio. We also had been playing the material live in the club shows that we had been playing. We wrote and prepared the material on a daily schedule making changes here and there. That's why when we recorded we had the opportunity to record the tracks with a live feel.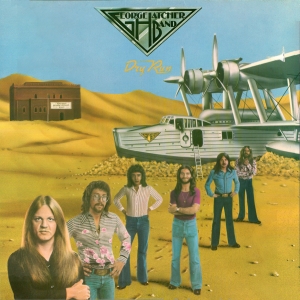 "Good Friend" is from Jim Messina. Why did you choose to do this cover?
It was one of my favorite tracks written by Jim Messina of Loggins and Messina and we had played it during my Flatrock days.
Did you record other stuff that was not put on the album?
No.
The central part of the inside sleeve contains six photos with you and guitarist 'Big' John Thomas. Was it because he was the guitar soloist?
John and I always worked well with each other on and off the stage and the photos were taken from a live performance at the Hammersmith Theater in London. Management picked the pictures and the photographer Trevor Rogers had his favorites which made the inside of the cover. A personal friend of mine and band member Dick Ward photograph the outer cover.
Was Trevor Rogers a member of the band? A player?
Trevor became a friend of the band, but he was a professional photographer before we met.
You say he has photographed the outer cover but it seems to be a drawing, no?
I didn't care a lot about the photos. I was more concerned with the music so management made the decision on the cover but I was very pleased with management's decision.
Did Phillip Swann only play the rhythm guitar?
No Phil alternated with John on both rhythm and lead guitar. Phillip also played guitar on the later album "Coming Home".
What were the musical influences of John and Phil?
Blues and American music.
Who were their guitar-players idols?
Eric Clapton, Jimi Hendrix, Jeff Beck, Toy Caldwell ,Joe Walsh, Duane Allman, BB King, Dickie Betts, Billy Gibbons to name just a few were all favorites of John and Phillip .
How were the sales?
Nothing to brag about but it did increase our fan base better that we expected.
Was the disc intended more from a European or an American distribution?
We only had a deal for distribution for England, Europe and Japan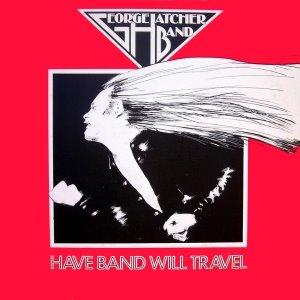 You recorded in December 1976 an EP live in front of an invited audience. Why did you choose only four songs for this event?
We were rehearsing at the Who's studio in south London for the next album when we decided to invite a few friends. The date was Sunday the 12the of December, 1976. By four o'clock 250 friends showed up and we decided to record some tracks with a live audience. "Drinkin' Man" was written and recorded on stage the first time we ever played. The band had such chemistry we knew the feel was there and it was recorded on the first take. This was the last 10 inch EP to be recorded in England. After the party we were invited by Keith Moon who showed up at the recording session to continue the celebration at his home. I recall Keith saying after two days of the ongoing celebrations "You lads are drinking men". Those were the days.
Why an EP and not a whole live LP?
Originally, we were in rehearsals when we decided to have a few friends come over to the studio for a get together .We jammed for a bout two hours just having fun. The recordings came out of the blue and this was our third recording for United Artists.
I Thought the EP was released between the 2 LP. In fact, it was released after "Talkin' Turkey"?
Both were released at about the same time, but "Have Band Will Travel" was released after "Talking Turkey".
Was this disc (the EP) included in the 3 LPs deal with United Artists?
Yes.
Did you jam sometimes with the Who?
I recall walking into the Marque Club in London and hearing someone playing the drums during our sound check, but Terry Slade my drummer was with me. We came in from backstage and there was Keith Moon playing the hell out of the kit, he smiled and looked at us and stated the drums are ready.
Covering "Statesboro' Blues" was a tribute to the Allman Brothers Band?
It was a favorite of mine and we played it live in concert. We felt it a fitting tribute to southern rock and composer Blind Willie McTell. Greg Allman and the Allman Brothers Band rendition opened the song up for countless blues fans with their great rendition as did many of their recordings.
"Talkin' Turkey" was recorded in May 1977. Three disc in nine months! It's not usual. Why?
We were on a roll at the time and the music flowed. We were playing on the road all the time and writing new material. We would get together on the bus go over new musical ideas and rehearse it during sound checks. This became an everyday project.
Only nine months, the same band, the same producer, the same studio but the style is quit different, less heavy, and more fidgety. Could you tell us about that?
The band was going through musical changes and we had the opportunity to bring in other artists as well as musicians from the London Symphony. Thus the new direction.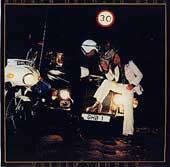 Could you tell us a little more about that? It's about the strings and brass credited on the disc or did you play too some shows with the London Symphony Orchestra?
With having access to the symphony with the help of United Artists and Tom Allom it gave me a new direction which I had never had before. No, we never played live with the symphony but my keyboard player Steve Wrenn did a fine job duplicating the sound during our live shows.
You wrote all the songs. Could you tell us about your songwriting?
Ideas for songs come to me from life's everyday situations. That's how I have always composed material .I've been fortunate in my musical career to be surrounded by very talented musicians that could feel and play what I was trying to express.
Were some of your songs covered by others artists?
Not during this time period to my knowledge, but there are bands now such as the Bronkx - UK band in Wales who now plays and records some of my material live.
As on the first disc, the songs are credited George Hatcher/GHB. What was the role of your musicians in the creation of the songs?
It was a team effort where each member had an opportunity to contribute their ideas to the music.
How came the idea of adding some fiddle on "Louisiana Sheriff"?
Tom Allom and I were invited to see a band called Clover where we met Huey Lewis and John McFee who was playing at a local club in London. We had a talk and invited them to join us in the studio to record on the album. John played fiddle on "Louisiana Sherriff" and steel guitar on two other tracks on "Talkin' Turkey". John is a very gifted musician and this really came to light when he later joined, recorded and toured with the Doobie Brothers Band.
How occurred that Huey Lewis play some harp on the disc and why was he credited as Huey Harp?
Well, these were the times before Huey Lewis and the News. Huey played harp on "Talkin' Turkey", and what an excellent job he did. I remember singing the track standing in the middle of the studio with Huey and 16 horns from the London Symphony surrounding me and bringing the house down, it was quite an experience. Huey the Harp was his nickname given him by the band making him a member of the band. He liked it.
Let's talk about the concerts. What was the life of the George Hatcher Band seen from this aspect?
Our live performances then and now are honest and real because we draw our energy from our fans. They made us want to rock and roll for them and this energy still exists to this day. It was and continues to be a great feeling when someone comes up to me and states that a song really meant something to them. We had the pleasure to work to and tour with a lot of great bands: AC/DC, Ted Nugent, Aerosmith, Little River Band, The Kinks, Molly Hatchet , REO Speedwagon ,38 Special Motörhead and my personal friends Dr. Feelgood along with many others.
Except "Statesboro Blues", did you play others covers?
No other cover tracks at that time.
Where did you play? England only? Europe? The States?
The George Hatcher Band toured England, Europe and the United States from clubs to outdoor stadiums.
Did you play in France? How many times and where?
Yes we played The Pavillon in Paris with our good friends Dr Feelgood. We played many club dates in France but because of the wonderful French refreshments in all forms, I'm afraid names of the many venues escape me.
What were the biggest audiences you fronted?
Indoors, The Hammersmith in London, The Round House, London with Jeff Beck, Corn Exchange Cambridge, The Apollo Theater Scotland, Reading Festival 180,000 in England with Aerosmith, many coliseum dates in Europe and The United States with Ted Nugent, Molly Hatchet, Pat Travers, Leon Russell and ZZ Top. Playing in front of 80,000 plus with 38 Special in Charlotte NC Speed Street 2002 was a thrill since was playing at home in front of family and friends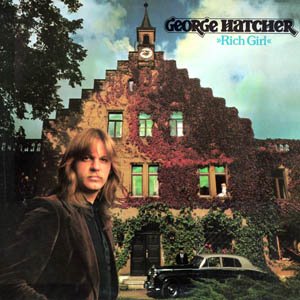 After "Talkin' Turkey", you recorded one year later on a German label (Shark records) in Germany and with a total different band. What happened? Why did you move to a different label, country and band?
I was made an offer from a German record label (Shark) that I couldn't refuse.
Couldn't you record with the musicians you used in England? Did the British George Hatcher Band break up?
We were going in different directions in our personal and professional lives. Wives, children, dogs and cats were all a part of the change.
Who were the new musicians?
Mac Poole drummer with Crazy Horse, Geraint Watkins keyboard player who worked with Elvis Costello, and Pete Gosling, along with musician friends who wanted to record an album with me and spend ten weeks visiting Germany.
Were the musicians with you only only for the recording or for the touring also?
We recorded and toured together while I was in England.
The disc is credited to George Hatcher and not to the George Hatcher Band. Was it a decision caused by the change of label and problems about the utilization of the appellation George Hatcher Band or did it mean other thing?
It was a new label with a new direction and the opportunity to explore different musical styles and work with my new band mates.
You produced the disc. What was the difference to produce it by yourself?
It was a challenge taking on new responsibilities but it made me respect the jobs others do in the production of an album and putting together an album
There are three covers this time. Why more than on the previous LPs?
They were tracks that I wanted to record. I always appreciated the work of Bobby Womack, "It's all over now". I spoke with Troy Sills about recording "Black Rose" and he was all for it.
Some songs rock as on "Talkin' Turkey" but there are also some tunes less rock and two fantastic ballads ("Rich Girl", "The Price I Pay"). Why?
The lyrics came to me one night. I sang them to my band mates the next day we added the music. Invited a few friends to listen and they said "you've got to record these tunes and put them on the album". The rest is history, people do like change sometimes
What happened after the recording of "Rich Girl"?
Returned to England to tour and promote the new album. At the time I was traveling back and forth to the United States, trying to make my mind up as to what I wanted to do. Stay in England or return to my home in the Carolinas.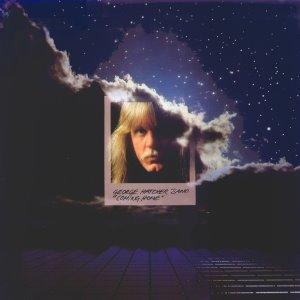 The last album that seems to be known in Europe is "Coming Home" released in 1982. Where and when was it recorded?
On my way home to the states to visit mom and dad and look up some old friends I was looking out of the window of the plane and the lyrics to "Coming Home" came to me. I jotted them down on an airplane napkin where through my history many of my songs got their start.
Could you tell us about the musicians?
Went to a club one night in North Carolina to hear a singer named Patty Loveless and wound up stealing her band. I watched the band I knew the guitar and bass player were just what I was looking for. I met them after the show and told them "You may not know who I am, but you're going to Germany and record an album with me." They said "What?" I called guitarist Curt Stines and asked if he knew a drummer .Danny Howe entered the picture. Tad Hough joined us on keyboards and Mike Parnell played bass. We rehearsed for eight weeks, boarded a jet, returned to Germany with the new band to record "Coming Home".
In which studio was the disc recorded?
The "Coming Home" album was recorded in Germany same studio as "Rich Girl" except this time it was with my American band.
Why didn't you record this album made with American players in the USA?
I still was under contract to record another album with Shark Records. So I took the boys to Germany to fulfill my recording contract which turned into a great experience for all involved with this recording. Not to mention the great German hospitality that we received from everyone involved.
My copy of "Coming Home" is on Goods Records. Was it also released by Shark? If not, why wasn't it issued finally by Shark Records?
My management company in the US cut a separate deal when I returned to the US. We bought the rights to "Coming Home" from Shark. It was a friendly deal with my German partners.
Phillip Swann from the United Artists years is on three songs. Was it the only guy with which you have kept in touch?
Phillip is a dear friend for thirty five years and we stay in touch, also my friend and brother John Thomas of Budgie.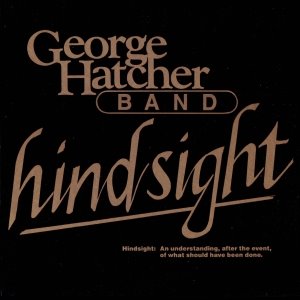 I thank you George and your manager David for sending me "Hindsight", a disc I was searching for years and which many people ignore the existence in Europe. When and where was it recorded?
"Hindsight" was recorded in Charlotte N.C. by the American band that recorded Coming Home in Germany. It was recorded in 1985 at music legend Arthur Smith Studios who penned "Dueling Banjos" that was made famous in the movie "Deliverance".
Were you still living in Europe?
No.
When did you your return to live in the States?
1980.
Some musicians were on the previous disc but there are some new members with for the first time a sax player, Joey Dunlevy. Why did you add a sax?
Why not I've used horns in the past.
Who is who, please, on the back photo of the sleeve?
Danny Howe on drums , Curt Stines on guitar both of whom recorded "Coming Home" ,Joe Nims on bass, Ace Philbeck guitar, Ricky Kirby keyboards and Joey Dunlevy sax.
Could you present us this disc?
At the moment there is only an LP available.
What was your story after "Hindsight"?
It was time to take a break go camping in the mountains of the Carolinas, enjoy my friends and life.
Did you play live shows with the band?
I toured until 2005.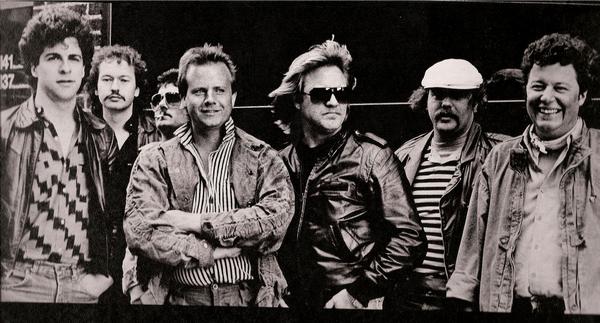 Really? And from 1985 to 2005, didn't you record nothing? Did you only tour? No other events in your musical life?
We were touring because few people had heard the European recordings here in the US. So all of my music was new and well received. Now with Myspace we are getting requests for our music from all over, this is why we are going to release all our recorded material in the future. Now that I have finished school I am working on new material and other projects
Didn't you play music no more since today?
Haven't played since 2005 now that I've completed my education .The plans for rock and roll are coming back into the picture,
Do you consider that you played Southern rock?
My roots are from North Carolina in the southern United States but my music came from the heart and soul of each musician I have ever worked with, no matter where they came from, be it Europe, United Kingdom or the Carolinas.
Your manager also sent me a CD version of "Coming Home". Is it available somewhere?
It will be available soon at www.GeorgeHatcherband.com [Editor's note: the website is not currently online]
Is it the only album on CD?
I will be releasing a box set of GHB in the near future on our web site.
Will the box set contain all the LPs and EP material?
We are considering releasing all recording material in the future
And some unreleased tracks?
Future studio projects are being discussed.
I thought about unreleased tracks recorded in the 70's/80's. Will the box contain some unreleased tracks from the European era?
No. We are planning to release only the material that I have recorded and released. Nothing new has yet been recorded.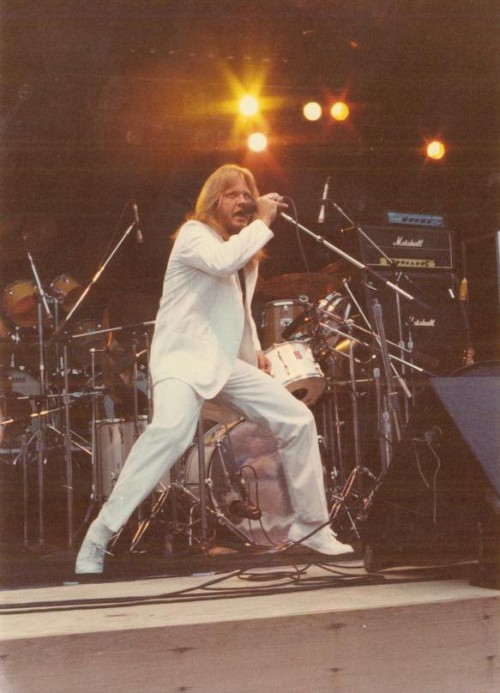 Would it be possible to see one day a live show of the George Hatcher Band from the 70's or 80's on DVD?
I am currently working on a video from some of my live shows. We recorded many live shows while on tour here in the states as well as a few videos for TV.
What are your best memories of this era, your favorite songs and albums?
The friends, fans and musicians that I have had the pleasure to meet over the years have made me a very fortunate individual. I am a very Lucky Man. As for music , Otis Redding, Joe Tex, the Beatles, Pink Floyd ,BB King, ELO ,Stevie Ray Vaughan, ZZ Top to the Foo Fighters and of course GHB.
What are your favorite George Hatcher Band songs and albums?
Your manager, David, told me that you're "now back to a possible return to the stage". Will you really play again on stage and maybe record?
Plans are in the works. I'm feeling really good about the future. I still have my health. I began my college career at age 50 and now have a Masters Degree in Psychology, so I guess its time to move on. I let the word out that I was thinking about recording and going back on the road and now I've been getting calls from musicians young and old.
What are your favorite Southern rock albums?
As far as I'm concerned there are so many good albums to list its hard to choose.
Many thanks George.
Thank you for the interest in George Hatcher Band, it's been a pleasure, stay in touch.