Stevie Hawkins
Atlanta Music Group - Emphasis Records
Interview by Luc Brunot.
Original version of the interview published in Bands Of Dixie #55 (March - April 2007) and #56 (May - June 2007)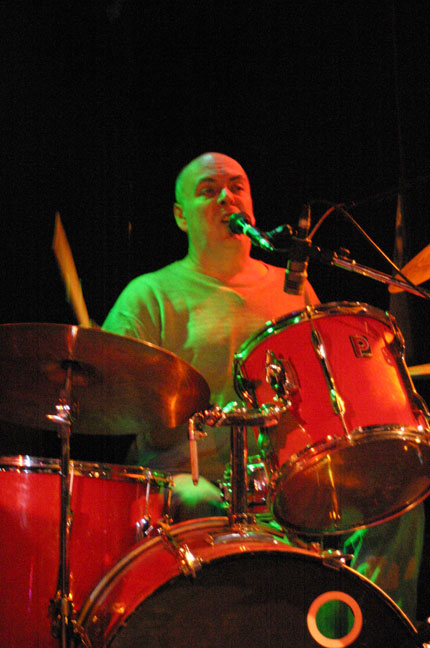 If it's sometimes necessary to draw the information out of some artists we interview, we can't say it's the case with Stevie Hawkins, who has answered us in detail. Quantity yes but, more importantly, quality: Stevie Hawkins words are very rewarding. The whole first part of the interview is a fascinating exploration of a musician youth in the America of the sixties and seventies. Stevie tells about his career as a musician, his meeting with Rufus Thomas and Albert King, his two recent discs. He tells us about his labels and his willingness to build the Capricorn Records of the twenty-first century. He mentions his work with Hydra, Eric Quincy Tate and promises us the release of other Southern rock discs. He gives us his definition of Southern rock and talks about the future of the CD. If with that, we didn't explore everything!
Hello Stevie,
let's begin by your musician's activity. When, where and how began your musical career?
The interest in playing drums and singing occurred on a cold Sunday night, February 9, 1964. This was "The Beatles" first appearance on CBS' "Ed Sullivan Show". I was seven years of age at the time. They completely memorized and inspired on that night. My first single was their USA Capitol Records release Number 5112, "I Want To Hold Your Hand", backed with "I Saw Her Standing There". Those two sides were magic and a ball of energy. Until The Beatles, my favorite song was the 1963 release of Nat King Cole's "Those Lazy Hazy Crazy Days Of Summer", and that same year "Dominique" by The Singing Nuns was the second favorite.
Music was always playing around our house in the middle 1960s, especially from the radio in the kitchen. My Mother Peggy Hawkins was a big band singer during this early period of life, so exposure to many of the great jazz musicians and vocalists of the 30s, 40s, 50s, and 60s era was abundant via her record albums playing on the stereo. She has always been a primary source of musical influence, a mentor, advisor, and supporter of personal musical endeavors over the years. She continually encouraged listening to and learning many different styles of music. I recall the drummer of their big band, (Chet Hedgecoth), picking her up on a Friday and/or Saturday night in a station wagon with drums and an acoustic bass strapped to the top of the automobile. Much the same as a person would see in movies. My step-father at the time was a great jazz piano player and played in the big band as well. He was also the pianist for the University of Tennessee big band "The Jazz Giants". He and Mother would take me to The Jazz Giants' rehearsals on occasion and they would allow me to set in with the band on drums. This was a great experience for a young lad of 9 or 10 years of age.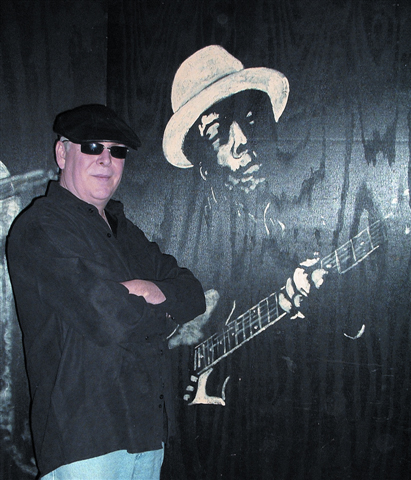 However, my first "real" set of red sparkle "Kent Drums" did not come about until the age of 13. The following year, mother bought an aluminum shell Ludwig snare drum that remains in use to this day. Up and until then, this young lad happily made do by piecing together household items to make up a drum set. I made stands out of pieces of thin wood planks, tin can lids were my cymbals, a large tin can was my snare, oatmeal boxes were my tom toms, a red rubber trash can was my bass drum. Tree limbs were carved to make drum sticks. For a mock microphone and boom, wire coat hangers were wound together and secured to the ceiling, with a piece of tin foil rolled into the shape of a microphone taped to the end of the coat hanger wire. I practiced or played and sang along to 45s and LPs on a little record player in my bedroom. At the end of each week, allowance, if any, was spent at the local drug store for the purchase a new single 45-RPM. The average price for a single was thirty-five cents. Recordings were also attained from cereal box top mail in promotions offered by the cereal companies in the USA.
Mother and Dad had friends working at Knoxville radio stations WNOX-AM and WKGN-AM, and many promotional copies were given to me to practice playing and singing, as well as the use of the parent's records. Pestering the DJs at WKGN for promotional copies became an ongoing thing too. The radio station was near the elementary school attended. Some days after school, I would walk to the station and request free promotional copies. At first, the DJs would ask, "why do you want them?" I would answer, "To learn to play drums and sing with!" as if they should know. They appeared to be humored this young lad and gave me promotional copies. The primary DJs at WKGN were named (Doctor Al Adams) and (Bob Baron). They were two of the most popular Knoxville DJs in the 60s. Dr. Al appeared to be somewhat of a crazy person. He actually put a record on one night and left the station, never to return. For days after that, you couldn't miss WKGN waiting and hoping he would return, or to find out what happened to Dr. Al Adams - because he "disappeared", or "walked away", or was "fired". Moreover, you would not believe your parent's explanation that it was a prank. All we knew, he put the record on and that was that. Many kids throughout the city were traumatized by his disappearance. That is just how popular he was as a Disk-Jockey. Dr. Al later taught hundreds of students the real world of broadcasting in his groundbreaking broadcasting class at Fulton High School in Knoxville under his real name, Al Johnson.
Johnny Pirkle was the DJ from WNOX and was a close friend to Dad. At age 10, I operated a super-trooper spotlight for WNOX. The show was staged at what was called "James Agee Sound Stage" in Knoxville, just around the corner from where we lived. This particular WNOX show was "The Tams" and "Ian & Sylvia". There were two stages set up, one on either side of the concert hall. One band would play, and then the next immediately after the other finished. There were also two local bands on the show. One was a horn band called "Flight" and the other I do not recall the name. Flight is remembered because I played with them some in my later teen years. Because of Dad's association with Johnny the neat thing was, I was able to be in the venue early in the day while the bands set up and did their sound checks. This allowed gaining valuable insight of the professional live performance and staging side of the music business. Anyway, while hanging around and being a little shadow to Johnny all day, he asked, "Do you think you could operate the spotlight?" Without hesitation and in all excitement said, yes! The light was on a ledge, high in one corner of the building. Followed Johnny up the ladder, where he taught me how to turn the light on, zoom in, zoom out, change colors and gave instruction about the basics of what to do or who to keep the light focused on. If I had known how hot that light was going to be by the end of night, I would not have volunteered to be the light man (boy)!! Regardless, I went home with a box full of 45 records and candy as compensation for operating the spotlight. The next year, (actually a few months later) WNOX hosted an (expo/concert) and remote broadcast at the United States National Guard Army Headquarters just up the street from where we lived. Much the same as above, by hanging around during the day while everyone was setting up the sound and lighting gear, I heard and met several of the popular groups of the time at the expo. Joe South & The Believers, O.C. Smith, Lou Rawls, The Hombres, The Ventures were some. Joe South and his brother/drummer Tommy South, let me to play drums with the band to "Games People Play" during sound check in 1968. I recall thinking Tommy's sticks were strange, because they did not have beaded tips. They were double butt end Ludwig sticks. (Technically, I first played with a major recording artist at the age of 11! Laughs...) This definitely added more fuel to this young lad's fire. Again, Johnny sent me home with a stack of promotional singles. Needless to say, I had many of the hit singles from the sixties (I still have many of those singles to include a copy of The Beatles second album that remains unopened). I have "all" the vinyl albums that I have acquired throughout my life to include my first Beatle albums.
In light of the above, there was no favoritism of the music I would practice to and learn by in the mid to late sixties. I would practice and listen to everything from Ray Charles, Mary Kay Trio, The Doors, Roy Orbison, Willie Mitchell, The Turtles, John Sebastian, Otis Redding, Carl Perkins, Tony Bennett, Frank Sinatra, Andy Williams, Sam & Dave, Wilson Pickett, Joe Tex, Mamas & Papas, Percy Sledge, Sarah Vaughn, Peggy Lee, Ella Fitzgerald, Dinah Washington, Association, The Tremelos, ? & The Mysterians, Julie London, Music Machine, Barbra Streisand, Sam Cooke, Gene Krupa, Buddy Rich, Ben E. King, James Brown, Benny Goodman, Louie Bellson, Temptations, The Miracles, Supremes, Los Bravos, Yardbirds, Louis Armstrong, Johnny Mathis, Buddy Holly, Napoleon XIV, Gerry & The Pacemakers, The Searchers, The Hombres, Bob Dylan, Strawberry Alarm Clock, Animals, Them, Van Morrison, Joe South, Tito Puente, Michel LeGrand, The Beach Boys, Major Harris, Beau Brummels, Small Faces, The Byrds, Spirit, Spencer Davis Group, American Breed, Music Explosion, Syndicate of Sound, Glen Campbell, Blues Magoos, The Knickerbockers, Trini Lopez, Arthur Brown, Johnny Cash, Shocking Blue, Tommy James, Paul Revere & The Raiders, well, just about any and everything, I was a little sponge and wanted to learn it all (except, I really didn't care for the Monkees or Elvis! Although, I do think D.J. Fontana and Ronnie Tutt were great drummers for Elvis). During this period, ages 9 through 11, I would put on little shows in our back yard and sell tickets to the neighbors to see my show, just me singing and playing my homemade drums or, sometimes just singing and beating on my "Beatle lunch box".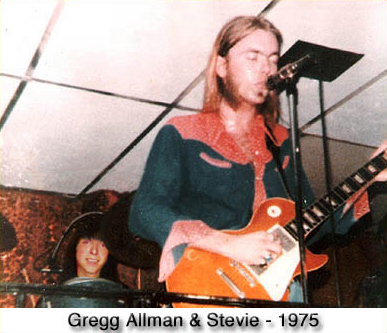 In addition, during this period, there was a teenage boy named (Don Hensley) in the neighborhood that played drums and was into recording and electronics. He was 16 or 17 years of age. I hung out with him as much as possible, playing on his drums, observing him record his band in a garage direct to an antique cylinder disk recorder, with the instruments passing through a recording console he built himself. He had an AM radio transmitter built by him that transmitted about four or five blocks. He would have fun broadcasting playing records, playing his band's music, telling jokes and even let yours truly be DJ sometimes. Don received many questions from me about drums and the recording process. He would simply answer any questions he could, then encourage to practice and learn about music and recording. At this point is where I became intrigued by and interested in recording and production. After the exposure to Donnie and the recording process, I began listening to records in a completely different manner. Wondering how and why the sound of the vocals and the instruments sounded the way they did. How certain sound effects and subtle nuances were achieved. Wondering why one record sounded different in overall tonality from another. Wondering how it was all put together. This paragraph is personally important because, it is stating that Don is a key figure in seeding the desire to explore the realm of audio production.
I eventually graduated from oatmeal boxes, tin cans and lunch box, to cheap fabricated tin drum sets with Mylar heads, which I bought myself with money earned from being a paper-boy, delivering newspapers to homes on a bicycle. In 1969, the Remo drum head company manufactured a set of drums of which were made; plastic-rims, sturdy cardboard shells with a gold swirl finish, metal lugs, plastic lug nuts, a metal snare stand, a cheap brass cymbal that was mounted to the bass drum, a real yet cheaply made bass drum pedal, and a cheaply made hit-hat stand with cymbals were included. The set sold for ninety-six dollars and was on display at the "Rexall Drug Store". I bought a set with two months paper route money. Route earnings were around thirteen dollars a week plus tips, if any. This was the closest to having a real drum set that I had experienced until getting the real set a year or so later. The fabricated sets would last only a few days until the heads had to be taped up or eventually thrown away. I continued to carry newspapers in effort to add more pieces to my real Kent drum set, buying toms, cymbals and stands at pawn shops and at Hewgley's Music Store in downtown Knoxville. Once enough was saved, I would hop a buss downtown to go drum shopping, usually on a Friday or Saturday afternoon.
Moving on into the early seventies I would practice, practice, practice, try to learn songs note for note on the drums to: Grand Funk Railroad, Joe Cocker, Jimi Hendrix, Humble Pie, Three Dog Night, Argent, Cream, Blind Faith, The Guess Who, Santana, Canned Heat, Badfinger, Janis Joplin, Ten Years After, The Band, Johnny & Edgar Winter, Loggins & Messina, Paul Butterfield, Cat Stevens, Lighthouse, Jeff Beck Group, Crosby, Stills, Nash & Young, Sly & The Family Stone, BB King, Freddie King, Creedence Clearwater Revival, Simon & Garfunkel, McCoy Tyner, Dave Brubeck/Joe Morello, Baja Marimba Band, Herb Alpert & Tijuana Brass, Dreams, Chi-Lites, Delfonics, Harold Melvin & The Bluenotes, Ides of March, Carpenters, Lee Michaels, Sugarloaf, Miles Davis, Pink Floyd, Billy Preston, Led Zeppelin, King Floyd, Mountain, Yes, Leon Russell, If, Fleetwood Mac, Procol Harum, Jethro Tull, Chicago, Blood Sweat & Tears, Amboy Dukes, Billy Cobham, Jack Dejeanette, Chick Corea/Lenny White, John McGlaughlin, Art Blaky, The Nazz, The James Gang, J. Geils Band, Frank Zappa, Chambers Brothers, Mason Williams, Gentle Giant, Spooky Tooth, Captain Beefheart, The Nice, Iron Butterfly, Bloodrock, Carole King, James Taylor, Cold Blood, Tower of Power, ZZ Top, Point Blank, Al Green, Bobby Bland, The Allman Brothers Band, just too many to list..... I also love Eastern music and the music of Ravi Shankar. Ravi is an absolute genius and brilliant musician. Much remains the same today. I enjoy and love to play and sing many different styles of music.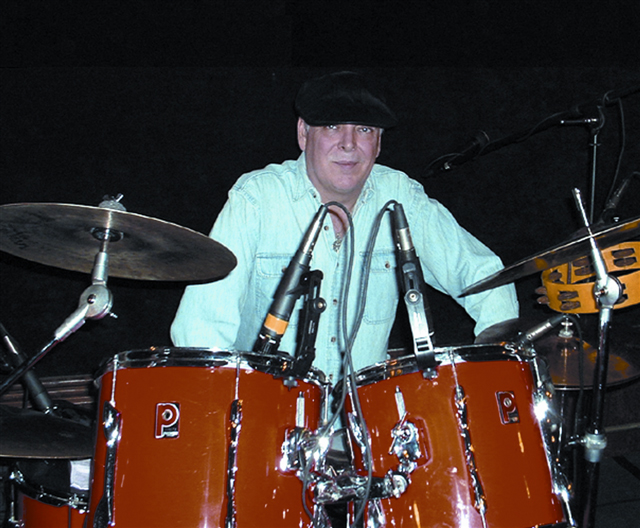 Unfortunately, the Knoxville Elementary School System did not have funding for a school band. Upon entering middle school, I joined the school band/orchestra. I could not read music at the time and was not aware that one needed to know how to sight-read. So, it was faking my way through the first semester, "playing with a feel" on the concert bass drum. The band director, (Colbert Petree), did not seem to notice or did not say that I was playing anything wrong, kind of like Gene Krupa when he first auditioned for Benny Goodman. Gene was looking at the charts during the audition, but was improvising because he could not read music at that time. He got the gig and the rest is history.
During the middle school years, many weekends were spent in the country with my Great Aunt and Uncle, Rubye & William "Slim" Burns. This was an old white farmhouse sitting up on a hill overlooking fields with a tin roof, an outhouse, a party phone line, (two neighbors shared the same line as the Burns) and a fireplace for heating the house. Cousin/guitarist Bill Burns and I would jam on the back porch of their house. We were allowed to jam inside the house, only if it was raining or too cold by Rubye or Slim's standards. Bill had a Les Paul Junior guitar and a piggyback Sears Silvertone amp with a two twelve-inch speaker cabinet. Another older teen named Butch Solomon would play bass. Butch also had a Sears "all in one" rig. A Sears Silvertone bass with the amp built into the bass guitar case. We would jam mostly to Creedence, Beatles, and Steppenwolf tunes. Slim Burns is the eldest brother to mandolin virtuoso, the late Kenneth "Jethro" Burns of the famed duo, Homer & Jethro. There were two other Burns brothers, Curly and Aychie Burns. Slim bought all three of his brothers string instruments and taught them how to play. The four of them had a hillbilly string band in the 1950s into the early 60s, until Jethro left the group to join Homer Haynes. The Burns brother's story is one in itself and a part of American music history. Slim spent countless hours sitting on the front porch in the evenings, teaching me about music, life, world history, politics and would play various rhythms on his guitar, identifying the difference between bluegrass rhythms and hillbilly rhythms, and how all those various rhythms could be translated onto the drums. This is the point where I began to listen to guitar rhythmic forms more so than other drummer's rhythms. Many young drummers ask me who to listen to for rhythmic ideas and I tell them, "Chet Atkins, Homer Haynes, Funny Papa Smith, Blind Willie McTell, Big Bill Broonzy, Jango Reinhardt, Bobby Bird, Freddie King, Little Milton, Lester Flatt, Albert King, Lightnin' Hopkins, Robert Johnson, etc." and they look at me like I'm nuts! If a drummer analyses the rhythmic patterns of great guitarists, and translates those patterns or feels to drums, a person can come up with very interesting rudimental drum forms. In blues, this also helps to establish a more complimentary drum rhythm to a blues guitarist, especially when playing shuffles and the many possible creative variations thereof. As a young boy, I would spend time in the summer at an annual Burns/Whaley/Rector family gathering in the Smoky Mountains. Some evenings, Uncle Slim and local mountain musicians would have a nip of whiskey, play a card game of Rook, and proceed with a hillbilly jam session on the lawn under the mountain moon and stars. Another side of musical culture in the family I was exposed to early on in my life.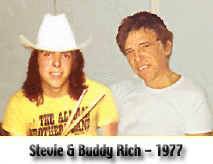 Back to school!!! We were fortunate in middle school and in high school to have professors and students from the University of Tennessee come to our schools and give our percussion sections lessons. During the second semester of the first year in middle school, Ilene Combs, wife of Michael Combs, a former percussion professor at the university, appeared twice a week after regular school hours and provided lessons for our drum section. Ilene was the first person to teach me sight-reading and drum rudiments. Because of the lessons provided by Mrs. Combs, I learned all of the drum rudiments and to sight-read music proficiently by the end of the first year in middle school. I am thankful and grateful to her to this day. The second year of middle school, I began taking private lessons from the above-mentioned Chet Hedgecoth. Each and every lesson was anticipated with Mrs. Combs and Mr. Hedgecoth. Upon entering high school, I was in both the concert and marching bands and in the school choir. In the concert band, I played snare, timpani, bells, xylophone, cymbals, and bass drum. While performing in the marching band, I played bass drum, and quad tenor drums. For various school plays and school band concerts, I played the drum set. Professors and students of the university composed drum charts for our high school band drum section. Our high school drum charts were college level I might add. I began taking private lessons from a teacher at the University of Tennessee named Pete Rogers. There would be a lesson during the week with Pete and a lesson every Saturday with Chet. Pete would challenge me nearly every day to a sight-reading match in the band room after school, this being outside of private lessons with him. Pete would write a snare drum chart, he would play it, and then I would try to play it. We would continue the challenge until I had played and sticked the chart accurately. Sometimes I would ace it, other times it would take a few times through. Ilene, Chet and Pete played a vital role in shaping my playing technique and sight-reading skills. They were also an inspiration, people who instilled a desire and passion for continued learning. During that era, it was imperative for a musician to know how to read charts to advance into the major arenas and studio session work. Of note, in 1977 I had the opportunity to receive private drum lessons from Buddy Rich in Chicago. One on one time was also with Al Jackson-Stax Records session musician, Larry London-Nashville session musician, Bob Burns-Lynyrd Skynryd, Jai "Jaimoe" Johanny Johanson-Allman Brothers Band, Dino Danelli-The Young Rascals, Simon Phillips-Pat Matheny Band among others.
My professional career actually began at the age of 14 (getting paid for playing) at the "Tennessee Valley A&I Fair" in Knoxville, Tennessee. A week long annual event beginning the first week of September each year, with amusement park, zoo, cultural exhibits, music, etceteras. We had a garage band at the time, and played on a stage at the fair covering Creedence Clearwater Revival, Rod Stewart and James Gang tunes. Our band was quite awful that day as I do recall!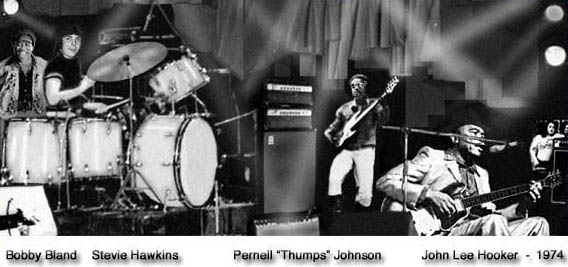 While in high school at the age of 15, with various bands and musicians I began playing clubs on weekends. Most of the musicians were early to late 20s in age. Outside of Mother, there were two key musicians and one club owner/musician in the professional realm in Knoxville that taught me very much and presented opportunities to set in with them and to learn from them in my early teen years. One was Phil Lord, a great guitarist from Boston, Massachusetts, the other Chico Crawford, an African American organist who played in the style of Groove Holmes and Jimmy McGriff. The club owner was Jim Friedman who worked with me on Latin beats and rhythms such as the Samba and Bossa Nova. To this day, I utilize methods and professionalism taught to me by these key mentors. There were other older musicians in the area who took me under their wings; drummers (Bob Mader-Brenda Lee), Les Gray "The Funky Monkey", (Harold "Daddy Boom Boom" Stringfield-Stringfield Family Band); guitarists (Larry Sterling-Stax Records session musician-Stringfield Family Band), Larry Reid, Tommy Cole, Bob Stewart, (Russell Smith-Amazing Rhythm Aces), (John Brown-Percy Sledge); organists Rick Walker, (Van Abbott-Reba McIntire-Tammy Wynette), Lynn Miller, Jack Copp, Lyle Craig; jazz pianist Fate Rutherford; horn players (Dirk Weddington-Jerry Lee Lewis-Charlie Palmieri-Tito Puente), Richard McDowell, (Larry Farrell-Joe Lovano); bassists (Roger Capps-Pat Benetar), (David Watson-Wayne Cochran & The CC Riders).
I would get out and set in with as many bands and musicians as possible in as many genres as possible, constantly seeking knowledge and betterment of my playing and singing skills, and practiced daily. Knoxville and the Cumberland Avenue strip on the University of Tennessee campus were a hot bed of brilliant musical talents in the early to mid 1970s. Although I was not old enough to be in the clubs, oddly enough, no one ever asked me for identification, I was there to play. Between the age of 15 and 16, I sat in with bands like Fatback who became The Amazing Rhythm Aces, (Barry "Byrd" Burton-Rich Mountain Tower), soul artist Clifford Curry, The Stringfield Family, Mother's Finest from Atlanta, Jeremy Riggs who later played with Pat Travers and so on. Also nearly every Sunday, there would be an open jam session at one of the older musician's house. This was another opportunity to play with the older guys, absorb more knowledge, have some fun and helped to get gigs! Oddly enough, no one does that any more.
At age 16, I began writing songs, doing professional session and assistant engineering work at a studio on the University of Tennessee campus called "England Sound Studios", owned by a man named Jim England. The above-mentioned David Watson was the chief engineer. Back then, a musician could hang out at a studio, and a person never knew what might become of it. People will simply run you out the door now days. My, how cold it has all become.... Hanging around the studio one day, David asked if I would replace a drum track on a song. I gave it a shot, and became a regular session musician at the studio. David also turned me loose on the recording console with free reign to mix songs. This same year, my first three-piece band called Maxwell Edison (guess where that name came from?), began playing weekends at a nightclub called "The Ridgetop Tavern" on the outskirts of Knoxville. The place was grungy and an outrageous experience! The customers were split into two separate sub-cultures. One half were hippies, the other half was what we term as rednecks in America (knackers in Europe). What we did was play a Merle Haggard song, then a Jimi Hendrix song, then a George Jones song, then a Jethro Tull song, a Ray Price song, a Procol Harum song and so on, so everyone was happy. We also performed original songs. Oddly enough, the rednecks and the hippies got along, even though the two cultures hated one another, and there were very few fistfights in the place. The only actual occurrence I remember happening is a fellow setting fire to a newspaper sticking out of another fellow's back pants pocket while sitting at the bar. This band configuration played other venues in Knoxville and Oak Ridge, Tennessee.
From this point on into my later teen years, I went on to play in Phil Lord's band, covering lead vocals and drums, singing top 40 hits, Jazz/Latin standards, Blues, Soul, Country, R&B and Funk. We played everything from posh hotel lounges to juke joints, to after-hour gambling clubs. I also played with Chico Crawford mentioned above, playing only drums because his music was mostly instrumental original music along with some Groove Holmes, Jimmy McGriff and Jack McDuff tunes. We played on the University of Tennessee campus, at blues clubs and after-hour gambling clubs.
Then went on to play with other local, regional, national bands and musicians, have received various music awards as a drummer, vocalist commercial/jingle writer, and a platinum record for contribution to the 1976 "Dreamboat Annie" LP by Heart.
Throughout my career, the above early years cross-genre influences, teachers and learning have shaped and sustained my professional career, by being able to perform various styles of music with proficiency. In my opinion, it is vital for any musician to learn as many styles of music as possible, then fuse them into creating your own style. Young drummers, learn your rudiments!!!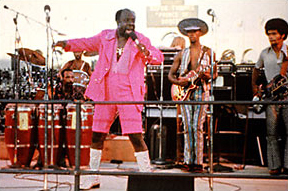 You played with Rufus Thomas and Albert King. Could you tell us about those events?
Playing with Rufus was fun! Rufus heard me play with a local band named 14 Carat Black at an outdoors event in Knoxville. 14 Carat Black was literally a 14 piece band with horns. I was the only white person in the band that day. They announced the name that day as "13 Carat Black & One White Diamond!" Their regular drummer was unavailable, so I filled in for the show. The show was a Soul/Blues revue with 14 Carat Black as the opening act, Rufus Thomas, The Bar Kays, Clifford Curry, Larry Raspberry & The Highsteppers and James Brown on the bill. To be honest, Rufus Thomas was unknown to me at the time since his records did not receive radio airplay in the Knoxville area that I recall. I kept up to date with the top 40. Little did I know I was about to play with a legend? After the show that day, Rufus tracked me down backstage and said, "Got-O-Mighty, I love the way you play that funky beat". He asked if I could fill in some dates that his regular drummer would not be available for. After hearing and seeing his show, I said absolutely and played several dates with Rufus that summer in the "chittlin' circuit". He and his band were so much fun. Playing in a form that we termed, 'free-style Memphis funky', where no one in the band is actually playing together, more or less playing as individuals and/or what each other felt, but it all somehow meshed into one huge, tight, high energy locomotive funky groove. There was no way a person could sit still during a Rufus Thomas show. He knew how to move people and get them dancing. His attire was outrageous as well. Patton leather knee high boots, leotard and tights, shorts, a velvet cape, etceteras. Me, a kid of age 17 at that point, was very impressed as well as humored by this gray-haired 55-year-old man dancing, singing and dressing as he did. Off stage, Rufus was a kind man and a very funny man. He loved cracking jokes and having a laugh. He definitely lived up the phrase: "The world's oldest teenager". I learned much from Mr. Thomas. Being onstage with Rufus Thomas was probably the most fun I have ever had playing. According to Rufus, he had actually heard about me before playing with him through Willie Mitchell via Mother. Mother sang some with Willie in Memphis in the late 1960s or very early 1970s. The drum track on "Take Me Back To Memphis" on the new "High Time" CD is in the style of the way I played live with Rufus Thomas. As with many of the Stax artists, their live show was different musically than what appeared on their records. Rufus stated he really did not like most of his records because the producer would not cut them the way he liked to do his songs live. It was obvious he and his live renditions really moved the people.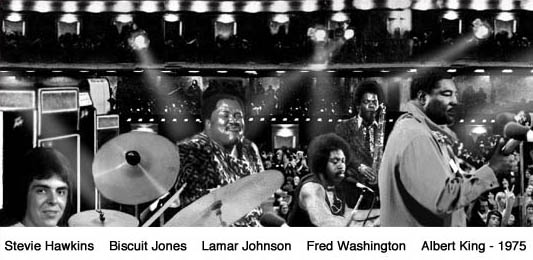 Of course, Rufus and Albert King were friends. Here again, I did not know of Albert King at the time. Albert heard me play on a Rufus Thomas track, and after that, Albert contacted me about playing some with him. Albert's shows were more structured musically that Rufus'. Albert was a stickler for precision, dynamics, and tempos. He was very hard on his musicians at times, but that was merely because he wanted things to be right and to feel right onstage. I remember Albert literally banishing the bass player from stage during the middle of one of the shows, then asked the bass player from the opening band to play the remainder of Albert's show. Playing with Albert was a wonderful experience and a rare opportunity. This was definitely an education in playing the blues. Unknowingly, I had played drums with two music legends between the ages of 17 and 18. I have a 'Letter of Recommendation' as a drummer written by Rufus and Albert together on Stax Records letterhead.
Did you record with them?
I did cut tracks with both of them. Rufus Thomas tracks were "Funkiest Man Alive", "Tutti-Frutti", and "I Want To Sing" from Crown Prince of Dance. However, because I was not a union musician at the time, credit for playing on the tracks went to someone else. It was and is imperative that a musician be union playing on major label master sessions. Musicians are paid directly by the union for master session recordings. The tracks that were recorded with Albert were more like studio jam sessions.
With which others legends did you play?
Actual legends determined as such by me would include: John Lee Hooker, Percy Sledge, Brook Benton, Chuck Berry, Dee Clark, Chubby Checker, Clifford Curry, Ace Cannon, Charlie McCoy, Ed Bruce, Gregg Allman, Eddie Tigner and Webb Pierce. Others sharing the stage with include Johnny Winter, Joe Cocker, Leon Russell, Alice Cooper, Miles Davis, Bertie Higgins, Jeff Carson, and Doug Stone.
Were you only a drummer at this time?
No. I did perform background vocals and some lead vocals for opening up shows.
When did you begin to sing?
At the same time I began playing drums, as a young child.
Was "Georgia Jam" your first record as a leader?
Yes.
Why didn't you record before as a leader?
I haven't led my own band since the early 1970s. Most of my career the role has been as a supporting member in other bands, and I have been very content with that scenario. When my first child was born in the late 1970s, leaving the road and performing on a local level was the right thing to do. However, I was very active in the late 1970s on into the 1980s as a writer, performer and producer for advertising agencies creating radio and television commercials. Some include American companies; Arby's, Macy's, Nike, Old Navy, Zatarain's, Muscular Dystrophy Association, CBS News, Ringling Brothers Barnum & Bailey Circus and countless local and regional companies. I also spent many years working the songwriter angle with publishers and record labels in Nashville, New York, and Los Angeles. In the late seventies on into the early 1990s, I worked with many bands producing masters and demos for presentation to record labels. I have always been into the studio side of things more so than live performance. However, the Internet has now made it possible for me to get my music out to the public. Before the Internet, if an act didn't have a record deal with a major label, chances of anyone knowing about a release were slim to none unless a person was independently wealthy and had $500,000 to gamble with.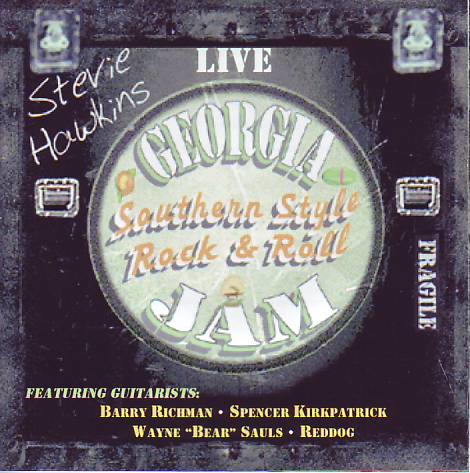 The tracks on this album are recorded with many different musicians I suppose there were different sessions, maybe very spaced out? When were captured these different sessions?
The Georgia Jam tracks were recorded live over the space of a few of years with various musicians. Mostly between 2001 and 2003. The tracks were recorded on a portable stereo Digital Audio Tape recorder with a stereo microphone placed onstage with a direct line from the PA system for capturing the vocals and horns. The exception is the title "Honest Man" which is a multi-track recording. The Georgia Jam tracks were not intended for a release. They were initially intended for us (the musicians who played on the tracks) to have for our personal archives. Most the time, none of the guys knew I was recording the shows. I literally had a desk drawer full of live-recorded DAT tapes and pulled them out one day for a listen. Up and until 2005, they had not been played. However, Charlotte Hannon was in the Atlanta Music Group editing suite at the time when I began to play back some of the tapes. She immediately said, "You need to release this stuff on a CD". Had it not been for Charlotte, the tapes would have most likely been archived to CD for our personal listening and archives. Many tapes remain that were recorded in early 2000 that have not been reviewed. Tapes with Wayne Sauls, Spencer Kirkpatrick, and others, these however are nightclub recordings.
Between 1987and 1993, Reddog, who plays on your CD, released 5 discs but he disappeared, for us, after. What did he do after 1993 and what is he doing now?
I played with Reddog from 1996 to 1999. When I first began playing with Reddog, Wayne Burdette from Jimmy Thackery's band was on the bass guitar. We had a powerhouse trio. Buddy Cavalho eventually replaced Wayne. Things were beginning to happen. We took a trip to Decatur, Alabama and recorded tracks with Johnny Sandlin producing and engineering. David Hood played bass and Clayton Ivy was on keyboards. David and Clayton were part of the famed Muscle Shoals rhythm section. Shortly after that, Stan Henson at Channel 36, the WB television station in Atlanta, brought us in for a full day of video taping and recording along with a live interview from the club we were playing. Things were headed in the artist direction with press, momentum, and hype. Then, Reddog hit a stroke of luck in the stock market in November of 1999, retired from playing, bought a house on the bay in Pensacola, Florida and has been "gone fishing" as he says, ever since. Reddog is a good person and great blues guitarist. One thing I appreciate about Reddog is the fact he was always true to himself and his art, no matter what.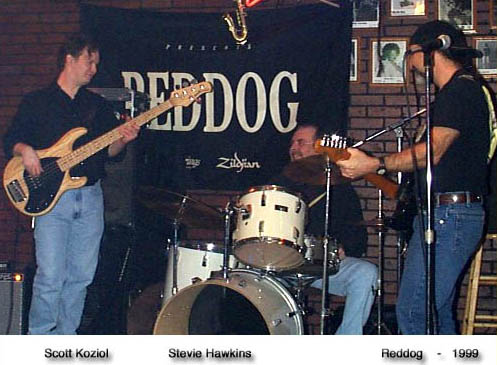 Were the sessions with Johnny Sandlin released? Did you make others discs with Reddog?
We were planning to pitch the band and the songs from the Sandlin sessions to Phil Walden while Capricorn was having its resurgence and had moved its offices to Atlanta. However, no sooner than we finished the project and had the momentum going, Jeff, "Reddog", hit lucky sevens in the stock market and hung up his guitar. The songs were never released. As for other discs, I did not perform with Reddog on any them. Donnie McCormick was on most of them. I met Reddog after he had recorded his 4 or 5 discs. We did do a session together. A version of the track "Honest Man" was included in a movie sound track I produced and wrote the musical score for. That is actually how I came to meet Reddog. I was looking for a blues oriented song and was directed to him. I heard the tune Honest Man, liked the mood of the tune a lot, and asked Reddog if we could re-record the song with a different feel and make some lyric changes. He was agreeable, so I came up with the arrangement that is pretty much the same as the one on the Georgia Jam CD for inclusion in the movie soundtrack. My arrangement of Honest Man was one of the tunes in the Sandlin sessions. Here's a brief true story from the Sandlin session; before the session, David Hood and Clayton Ivy were listening to my version of Honest Man as a guide track for learning the song before recording it. The song would finish playing and Clayton and/or David would ask Johnny to play it again. This went on for almost an hour. Finally, Johnny asked, "Don't you guys have the song learned yet?" Clayton said, yeah, I'm just digging the groove. It's 20 miles deep. That made me feel good and validated as a writer, arranger, producer and performer
The subhead of "Georgia Jam" is "Southern Style Rock & Roll". What is Southern rock for you?
Southern Rock for me is a fusion of Blues, Rock, Jazz, R&B, Folk, Soul and Country. A certain vibe, tones, a feel. Southern Rock is freedom of musical and lyrical expression, non-constricting. Music that is instinctive, fresh, spontaneous, not meant to be perfect, expressing the inner emotions of the individuals performing the music. Southern Rock is music of structure, hooks, yet possessing dynamic jam elements that cause the music to be exciting and timeless. Without a doubt, musicians from the Southeastern United States have a territorial feel for the style of music. As was with the original lineup of the Allman Brothers Band, the musicians will many times "sense" where a particular segment or passage of a song is heading or instinctively know what is about to happen without it being rehearsed. As if reading each other's mind. The Allman Brothers did rehearse their songs, but many times the band would feel or sense their way through many of the performances. "Sensing" played a major role in what made the Allman's "Live At The Filmore" recordings so special and timeless. They played the same songs, but never played them verbatim show after show. It is rare to find young musicians these days that have this inborn "sensing ability". The Georgia Jam recordings were of the "sensing nature". None of the songs on Georgia Jam were rehearsed with the exception of "Honest Man". The musicians were from the era of sensing, and things could happen on the spot, so we flew by the seat of out pants but it all came together and many times, the songs sound as if we had rehearsed them. In example, "Locomotive 22", (which is my favorite musical track on the CD), sounds rehearsed, but the entire arrangement is on the spot. It almost seems like there was a passage of time in the late 60s through late 70s where most competent musicians from the South and elsewhere had the sensing ability. A person might get a strange look or be ousted if they did not have the inborn sensing ability during the 70s. There have been many great Southern Rock bands, Hydra, Charlie Daniels, Eric Quincy Tate, Captain Beyond, Grinderswitch, but for me, the "original" Allman Brothers Band and Lynyrd Skynyrd are the true essence and definition of Southern Rock. They set the precedence for all rock Confederates that followed.
Why did you choose to change the musical style for "High Time"?
Well Luc, I didn't actually change styles for this one, I merely recorded a disk of music that I love to sing and play. Initially, the intent was to record an acoustic blues disk. Nevertheless, the project took on its own life. High Time was a very fun project. I intend to record and release CDs in other musical directions in the future as well. However, the Georgia Jam projects will continue as along as the projects convey the Southern "sense".
Could you present to us Drew Stawin, a guitarist I don't know and who does a great job on the CD?
Yes, Drew did do a great job on the High Time CD. Many people have complimented him for his guitar work on the CD. He is very easy to work with. Drew Stawin is originally from Detroit, Michigan. Drew comes from more of a rock music background, but placed major emphasis on learning blues guitar when moving to Atlanta. His mentor is a blues artist in Atlanta called Dennis "Bones" Allen. "Bones" is originally from Memphis and a great delta blues artist. Drew was in the first configuration of Georgia Jam in the year 2000. We were a trio at the time with the above-mentioned Buddy Cavalho on bass guitar. We played a lot of original tunes but most were straight up electric blues with some acoustic blues thrown into the mix. Southern Rock wasn't performed much in the first Georgia Jam band. Drew is on the acoustic version of CC Rider on the Georgia Jam CD. I hosted a jam session at a blues club called "Poppers" in Marietta, Georgia for 4 or 5 years. Drew was at the jam (my right hand man so to speak) just about every week. He has a personal collection of vintage guitars and amps that would envy even Billy Gibbons. Drew has a style that is unique to him, and that is one of the reasons I asked if he would play on the recordings.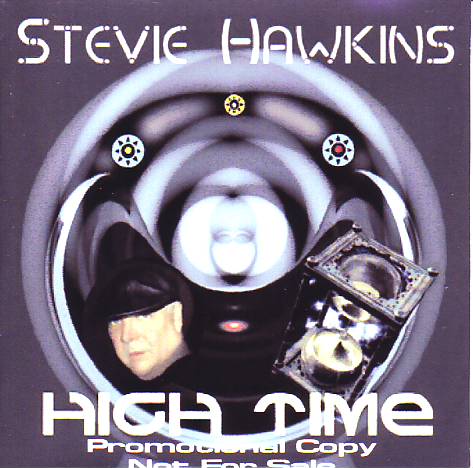 I don't know the others musicians too. Are they from Atlanta?
Johnny "Guitar" Brown, Spencer Kirkpatrick, Terrell "Cool" Robinson and Wally Tarado are from Atlanta, the remainders are from Tennessee.
On "Even Drummers Get The Blues", a great song, the only musical instrument is the drums. Could you tell us about this song?
Thank you for the compliment. The line "Even Drummers Get The Blues" and the concept to do a blues song with just drums and vocals came to me while driving in my car. The lyric content is true to my life and was written in about 10 minutes. Choosing the tempo for the tune was the difficult part. A slow blues wouldn't work with just drums. I didn't want to play it in a shuffle groove either. So, I chose to use more of a Memphis Rockabilly or train beat. The track almost didn't appear on the disk. Charlotte Hannon suggested keeping the song on the release.
You're credited on the writing of the 18 songs. Is it easy for you to compose?
Sometimes yes, sometimes no. Composing music and melodies are usually very easy. Lyric composition can be illusive at times. For the High Time project, the music and lyric content came easy for the most part. Putting together the horn parts probably took the longest of anything for this project. Lyrics and melodies for two of the tracks "Lonely No More" and "Keep Me From Crying", were written by Charlotte Hannon and myself in 2001, but were not recorded until High Time.
What do you want to add about this disc?
Obviously, we didn't try to be trendy, hip or cool. Merely a project performed from the heart. The awareness was there all along that the project would most likely not be popular in the USA. Reason being, we didn't use all the modern electronic sounds and loops that people in the states now expect to hear. The major labels in the states have managed to utilize "promotional & musical homogenization" tactics to decrease the musical mentality of the American public. There is a collective of people in the states who like roots oriented music or music that is not digitally sampled, but that collective is a small percentage. Let me simply state, if the European people did not exist, neither would our label's music.
You told me about an other Georgia Jam project. What is the Georgia Jam concept?
Here again, the Georgia Jam concept is about "sensing". Performances based on elevating to out of body musical experiences. Allowing the music spirits guide the way through each song, instead of the musicians or a preconception. As a player, this experience is very fulfilling when it happens. This can only happen when everyone in the band knows how to tap into the music spirits.
Tommy Crain will be involved. He lives in Atlanta?
Tommy lives in a suburb of Nashville, (Franklin, Tennessee).
And you, you're native of Tennessee; Why did you leave Knoxville for Atlanta and not for Memphis or Nashville?
When making the decision to move to a bigger city, I decided to move to Atlanta to work with Alan Feingold. He is a brilliant keyboard player who you can hear on Paul Davis recordings like the hit "I Go Crazy", the monster synthesizer bass line in the hit "Dazz" by Dazz. He has also played with Niegel Olsen, Dickey Betts & Great Southern, Melissa Manchester, Eddie Rabbit. Alan and I played together in a trio at the 1982 World's Fair. We recorded an album of material at Creative Workshop studios in Nashville with the late Lynn Peterzell engineering. The original material that we performed was ala Kenny Loggins along with instrumental latin/jazz and funk. Playing with Alan was as good as playing with George Duke. Alan talked me into moving to Atlanta. Most of my buddies had moved to Nashville, a few to New York, but I saw Atlanta as a growth market from both the music industry side and the performance side. This was and remains to be a reality. I had many opportunities in Nashville with touring recording artists but passed on them, primarily because my children were young still, and leaving them for lengthy periods was not an option in my mind and heart. The scene in Memphis was more studio related. A lot of sessions were being cut there with the likes of ZZ Top, etceteras, but not much to offer otherwise for a musician moving to the city. Much different from the 60s and early 70s. I did spend several years in the Chicago area in the mid to later 1970s.
As in the first "Georgia Jam", will it be done with many different players?
The next project will probably have fewer players than the first. The preliminary lineup is Kerry Creasy-bass, Tommy Crain, Mark "Sparky" Matejka from Lynyrd Skynyrd, Drew Stawin and Bob Rumor from Tommy Crain's band on guitars. Michael Buffalo Smith has also expressed interest in involvement on the next project. Playing keyboards will most likely be Sam Brady from Jackson, Mississippi. I hope to have Joe Rogers from Eric Quincy Tate on some of the tracks. I even have a wild notion to contact D.J. Fontana from Elvis Presley's band about possibly playing with me on a couple of tunes.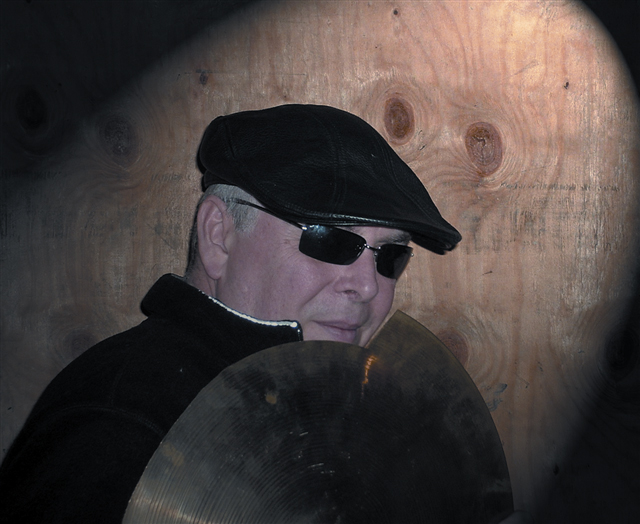 Could you tell us more about this new "Georgia Jam" project and how it will be built?
The musicians will get together in the studio over the course of a few days and simply play. We will play grooves and bounce ideas off one another, then whatever happens while we are recording, that is what we will keep. This is the manner by which tracks were cut years ago unless an act was working on a concept album, which could take a few months to complete. We didn't spend 6 months in the studio beating the tracks to death trying to make everything perfect the way it is today. We would record the tracks and if the feel and magic was there, that was that. One to four takes was typical. In example, Elton John's 1969 "Elton John" release was cut and mixed over a three or four day session period. I mean the entire album. To this day, Elton cuts tracks much in the same manner. If we look back over recording history, most of the timeless recordings were cut quickly, capturing the spontaneous magic of the vocalists and musicians. The players that will be involved in the next Georgia Jam project are high level, and possess the sensing abilities. We expect the outcome to be a very good Southern music album. However, the next project will be more structured and will be superior to the first release. We will let the music happen, and then build any lyric content around what the music is saying.
Could you describe us the organization of the Atlanta Music Group, Emphasis records?
AMG is an independent company that owns two music publishing companies and two record labels. As a music publisher, we work with songwriters and composers globally. We work in effort of placing their songs with recording artists and in film and television shows. Our record labels are independent and self-funded at this time. Emphasis Records is evolving as our primary label. The plan behind Emphasis is releasing artists or music that is not related to mainstream. Southern Rock, Blues, Roots, Soul and Classic Rock are the primary focus. We are working toward filling a void by building another Capricorn Records model for the new millennium. We are confident we will succeed. As it was with Capricorn Records, it will take a few years of building the artist roster and getting the distribution network set up. Baby steps, but we will get there.
Are you the boss?
I am the Managing Director, partner in the company and sometimes the boss of all. (Laughs..)
I see the name of Charlotte Hannon as executive producer, as background-vocalist, on the credit of songs publishing and on most of the writing credits. Who is Charlotte Hannon?
Charlotte Hannon is the Creative Director and a partner in Atlanta Music Group. She is a driving force of the company. Her contributions to the company include: input for overall company structure and direction, lyric writing, press release composition, graphic design for company collateral and CD design, song screening and selection of music for the publishing companies, presenting songs to artists -- record companies -- film and television, and of course, background vocals. As Executive Producer, she fulfills that title by providing creative suggestions for musical arrangements, mixes of songs, musical and vocal performances, track sequencing, song selection, and product packaging. In other words, she does the job and is not receiving percentage points on mechanical sales by merely having a name attached to a project. Being European, Charlotte is also invaluable for input regarding musical and promotional direction for the European markets. "Exoristoi", a metal rock band from Greece, recently requested Charlotte's lyric writing talent for a new Sonic Age Records CD release. She wrote the lyrics for every song on the CD. Exoristoi is Greece's most well known hard rock / heavy metal act. They are the only band in the history of Greek heavy metal with a platinum selling record and various other awards. They have been recording for years for EMI Records Greece and now on the grounds of a new perspective for worldwide success, they decided to change the lyrics from Greek to English and come back with their heaviest and most epic material up to date.
When did you begin this activity as a producer and this label?
I have been producing for many years. The Alternative/Urban label was established in 2001 and the Emphasis label was formed in 2005.
Why two labels? What is the difference between Emphasis and Alternative/Urban?
We started with the Alternative/Urban label with Bear Sauls, then released a Celtic CD on John Breen from County Wicklow Ireland. By the time Georgia Jam rolled around, I wanted to create a second label division that was exclusively for non-mainstream artists, Southern Rock, Blues, Roots, Classic Rock and Soul music. Where the concept for beginning to fill the Capricorn Records void that now exists comes into play. Any future mainstream material will be released on the Alternative/Urban label and the "good stuff" on Emphasis!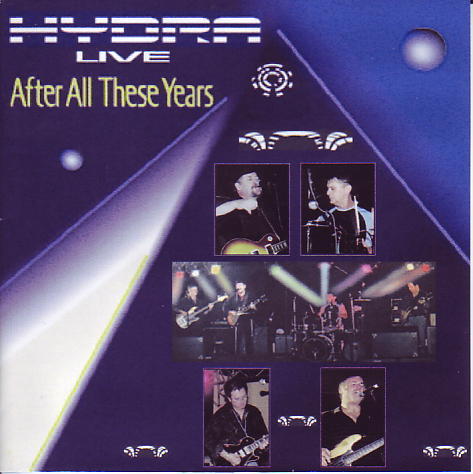 How did you meet Hydra?
I played with Spencer Kirkpatrick in a local Atlanta band for 11 years (1985-1996), and met the remainder of the Hydra band members in 1987. I tried to get Hydra back together in the studio at that point but was unsuccessful in that attempt.
Did you record CD's with the Spencer's band?
Here again, we recorded a group of songs with The Ron Kimble Band, which was the band we were in together for so long. Some wonderful tracks came out of these sessions. The material was primarily country music, but with a pop music edge. This was before CDs and the songs have never been released. Spencer has played on many, many of my original demos. We recorded a batch of Motown oriented original tunes in 1986. I've been sitting on them for years. The only drawback with those demos, I used a drum machine for all the tracks. Everything else is live. I may go back and add real drums to the tunes in the future. There are some very good performances and songs from those sessions. Think Four Tops, Temptations, Smokey Robinson, even The Supremes, and that is the scope of those tunes. Spencer and I have recorded everything from jazz to country, to pop, to Beatles oriented, to blues, to bluegrass. To be honest, I have a library of old recordings on many artists that should probably be released in the future.
What were your role and your importance in the Hydra's return to disc?
Spencer Kirkpatrick phoned to inform me know Hydra would be playing a reunion show in May 2005. After the conversation ended, I began thinking how wonderful it would be if the show could be recorded. I called Spencer on the phone and enquired about recording the show. He said let's do it. However, Wayne Bruce was unaware that we were recording the first show. We recorded the first show on May 5, 2005. The guys in the band thought maybe they could play better if another show could be recorded. There was excitement among the band members and many others. A second show was arranged and recorded July 28, 2005. Most of the song performances by the band were in fact better in the second show. Three of the tracks on the CD are from the first show. Long prior too our release of Hydra, Charlotte Hannon and I had talked about how good it would be if we could arrange a new recording and release of Hydra. My primary role was producer, engineer, and causing the recording to actually happen. An importance is having the knowledge that Hydra is an excellent rock band, an awareness Hydra has a continuing fan base throughout the world and, I believe in the band. I think they should continue to record and write new music. The most important outcome of "After All These Years", Hydra now has a recorded representation of what the band is actually suppose to sound like, according to the band members.
What are the musicians doing now? Can we hope for a new disc?
The musicians are active playing various places. A new disk is a possibility if and when Wayne, Spencer and Steve can find time within their busy schedules to get together and write new material for a new CD. I am working to make this happen. Wayne Bruce has expressed interest in recording a solo CD as well. Wayne is actually a blues artist.
Are the sales good for "After All These Years" ?
Sales have been continuous and good.
And the sales of your two discs?
Georgia Jam continues to sell good. High Time sales are okay.
How is it possible to get the Emphasis records in Europe?
Currently online through: CompactDixie.com, Kosmik-Artifactz.com, CDBaby.com. We are seeking a distribution deal to cover all of Europe.
I often hear the disc will disappear soon. Is it your opinion?
I do not think the disc will totally disappear, at least. It is true that "on demand" digital delivery and digital files are popular, cost effective for the consumer and the wave of the future. However, not every music consumer in the world will own an iPod. That is of course, unless the consumer is placed into a forced marketing situation such as what was the case when vinyl records were phased out and we were forced into buying CD players and CDs. What is disturbing to me, the average consumer in the USA does not really care how music sounds (the recording quality) any longer. This is a complete turnaround from years ago when the majority of the listening populous demanded good sounding recordings and purchased home stereo equipment to reproduce a pleasing sound. Those of us in the professional realm are aware the digital files that are being purchased and downloaded by the consumer are not of CD quality, especially, MP3s. CDs may eventually be phased out for some other method or medium of substandard quality musical digital delivery. A typical Sound Designer II (SDII) 44.1 stereo master audio file is about 50 megabytes in file size. I don't think many consumers will have the patience to wait for the amount of time it would take to download an actual CD quality master file, even with cable or DSL.
Thus, what is the future of Emphasis records?
We are looking into incorporating a digital delivery system for our website and other methods to accommodate the consumer and possible trends.
On the Atlanta Music Group website, you announce discs releases for the summer of 2006 for the Sammy Blues Band and the Dean Dollar Band. Are the discs released?
Unfortunately, due to scheduling and various other reasons, not yet. They will be released in the near future. The Dean Dollar project goes into production January 2007. Dean will not be touring the month of January.
Could you tell us about these bands, especially about the Dean Dollar Band, that seems a Southern rock band?
Is it really in the vein of Lynyrd Skynyrd? The Dean Dollar Band is a high energy Southern Rock band and is in the vein of Skynyrd. Not a Skynyrd clone band but has the powerful Southern Rock essence of Skynyrd. Dean himself is a gifted dynamic guitarist and songwriter. His band is well known, extremely popular and in high demand among southeastern college students in the USA. He performs concerts weekly at colleges. We think his release will be a valid contribution to the Southern Rock heritage, and will do very well once completed.
As for Sammy Blue, he has been around for a long time. He has played with Taj Mahal, James Cotton, Albert Collins, Johnny Shines, Muddy Waters and many other blues legends. The Sammy Blue release will be a mixture of blues-rock material. We think his release will do well too.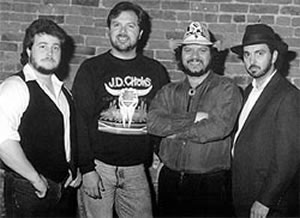 Has Dean Dollar released discs before this one with Emphasis?
Dean has had vinyl releases on Bill Lowery's Southern Tracks label. Dean had some success with a some of them in the early 1980s. We have found a studio in Cartersville, Georgia where the new Dean Dollar tracks will be recorded. We will track there and do the mixes and final overdubs in Atlanta Music Group's studio suite. Believe it or not, the entire High Time CD was recorded in one open room. Just like the old days! East Coast Entertainment is getting behind us in effort to promote the new CD and booking the band on next level concert appearances. I must also add, I have recently discovered a great new Southern Rock band that has been tucked away in the mountains of North Georgia. More on them soon!
The site also mentions Eric Quincy Tate. How did you meet them?
I first met Wayne "Bear" Sauls in 1974. EQT was working on their GRC Records release at that time. However, I did not personally know the rest of the band until later years. I met Donnie McCormick while playing with Reddog. Donnie and I played a two-drummer set up with Reddog on a couple of occasions. I have a recording of one of the nights with Donnie and Reddog. Then, I reunited again with Wayne Sauls in the year 2000. We recorded the Bear Facts "Emotional" CD in 2001 with Paul Hornsby in Macon, Georgia. It was released on our Alternative/Urban label.
Do they play often together?
EQT does not perform often as a band. Donnie, Tommy, and Bear play together some on occasion. David Cantonwine lives in Alabama, Joe Rogers lives in Jackson, Mississippi.
On September 9, it was the 37th anniversary reunion show at the Northside Tavern. How many people in the crowd?
I am uncertain as to the actual number of people, all I know is the place was full, people were lined out the door, a very large turnout for the band.
What was the composition of Eric Quincy Tate?
Donnie McCormick, Tommy Carlisle, Wayne Sauls, David Cantonwine. Keyboard was Matt Walker. Donnie had a second drummer playing with him named Scott. I don't have Scott's last name yet. Other musicians sat in during the course of the evening.
How was the show?
The show was classic Eric Quincy Tate. Spontaneous, rowdy and raw.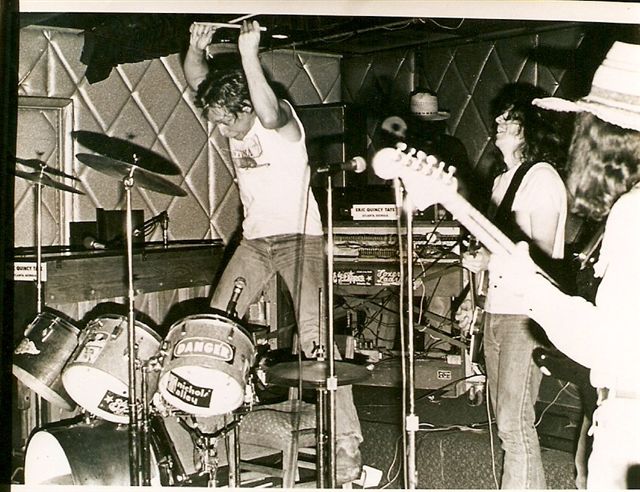 You have recorded the three shows. Will you release all of them?
The first show of the evening was Donnie performing his solo songs with other musicians. We have not listened to that show yet. If the show turned out good, then we may release a second CD as Donnie McCormick. We will first release the last two shows of the evening, which are actually Eric Quincy Tate. (1) The 80-minute CD will probably contain 13 out of 17 songs that were performed during those two shows. Omissions are a 13-minute version of Stormy Monday, a song sang by Sean Costello, an instrumental titled Chicken Shack, and another instrumental that is more or less a break. It is an honor to have now worked with EQT and to personally join the ranks of EQT producers Tom Dowd, Jerry Wexler, Tony Joe White, Paul Hornsby, and Sonny Limbo.
When do you think it will be released?
Most likely late December 2006 or January 2007. We had hoped for a November release, but due to my recent touring schedule, time and attention to the project has been limited. Although, the mixes and mastering have been completed. The next step is the creating the artwork and packaging, which are in production.
Some years ago, I have read somewhere that Wayne Bear Sauls went into a coma and I know that Donnie McCormick health is not always good. How is the health's situation now?
Neither one of them is in great health but remain strong in spirit.
Always on the site, there is the link to the Music Maker Relief foundation. It's not totally unknown in France (a great double anthology was released last year on the French label Dixiefrog and some of the artists were at the Cognac blues festival this last summer). Do you work with them? Could you present a little Music Maker?
The Music Maker connection comes through Sammy Blue. Sammy is a close friend of directors Taj Mahal, Bill Lucado, Tim Duffy, Bill Puckett. Sammy is usually at the annual Music Maker fishing tournaments. Music Maker Relief Foundation is supposed to help the pioneers and forgotten heroes of Southern music gain recognition and meet their day-to-day financial and medical needs. They present these musical traditions to the world so American roots music culture will flourish and be preserved for future generations. Their criterion for recipients is they be rooted in a Southern musical tradition, be 55 years or older and have an annual income less than $18,000. Music Maker Relief Foundation, Inc. is a tax exempt, public charity under IRS code 501(c)3.
What are now your projects as musician and with your label?
At the moment, I am in between projects. Georgia Jam, Dean Dollar Band and Sammy Blue Band are to be the next projects.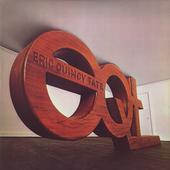 What are your favorite Southern rock records?
Allman Brothers Band LPs "Live At The Filmore", "Eat A Peach" and "Brothers And Sisters", Lynyrd Skynyrd "Pronounced Leh-nerd Skin-nerd", Eric Quincy Tate "EQT" on GRC label, Charlie Daniels Band "Fire On The Mountain", Wet Willie "Wet Willie", Captain Beyond "Captain Beyond", Grinderswitch "Honest To Goodness", Elvin Bishop "Juke Joint Jump", ZZ Top "First Album" - "Rio Grande Mud" and "Tres Hombres", Point Blank "Point Blank", Barefoot Jerry "You Can't Get Off With Your Shoes On", Hydra "After All These Years".
Except the Dean Dollar Band, do you see some new Southern rock bands?
Absolutely. We are continuously looking for bands that offer a new approach to Southern Rock. We have a concept in mind for a new band that I would rather not disclose at this time. The band does not include myself, but would be very new and different for the Southern Rock genre. We will also continue to release new CDs on known artists from the past as opportunities arise to do so. Look for more good music from our label in the future.
Many thanks Stevie. Thanks to you Luc, to Bands of Dixie, to all who have purchased our CDs, and to all the DJs who have so generously put our music on the air.
(1) the discs were released as Eric Quincy Tate "Thirty-Seven" (Emphasis Records EMCD-004) and Donnie McCormick and Friends "1st Set" (Emphasis Records EMCD-005)