Paul Hornsby
Capricorn Records
Hourglass
Interview by Luc Brunot.
Original version of the interview published in Bands Of Dixie #36 (March - April 2004)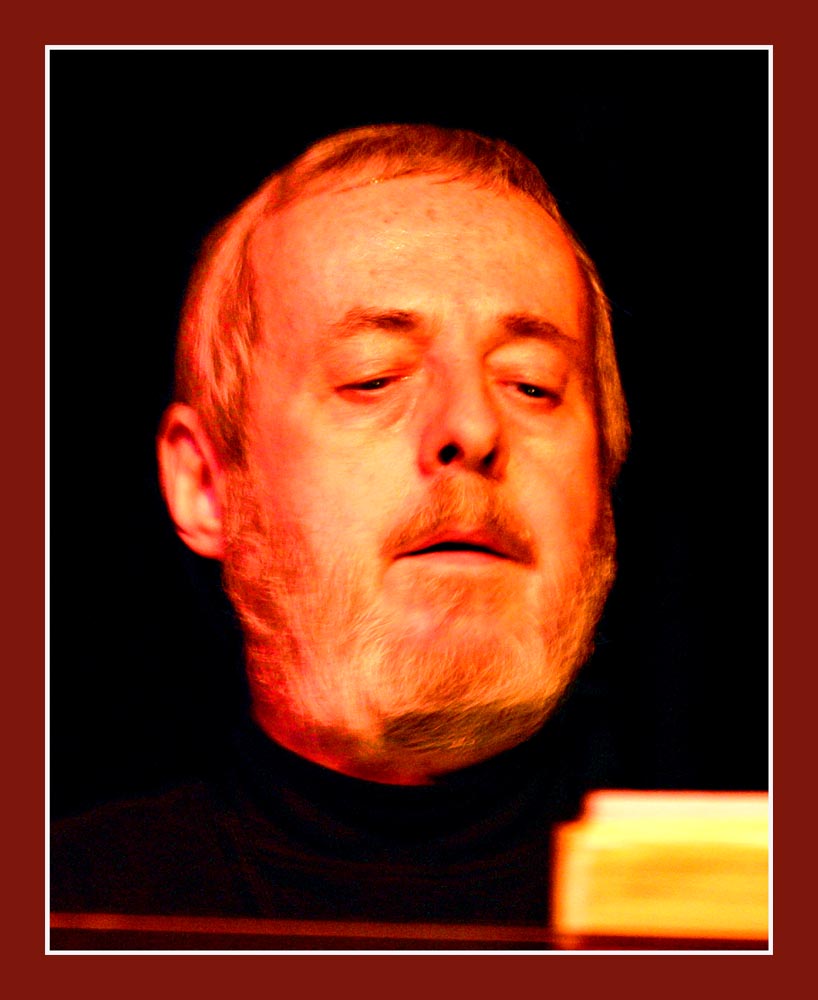 In our "fight" for the knowledge and above all the recognition of Southern rock, we couldn't leave longer under silence the role of some producers such as Al Kooper, Jimmy Johnson, Tom Dowd, Johnny Sandlin or Paul Hornsby. This one last producer gave us an interview during which he opened his memories trunk, an absolute book of the Southern rock's history seeing that he worked with nothing less than the Allman brothers, the Marshall Tucker Band, Charlie Daniels, Wet Willie, etc. A calling card in form of who' s who of the Southern rock.
We know you as a producer and as organist. As organist, the oldest thing we know is your work with Duane and Gregg Allman in the Hourglass. But before: from where are you and what did you do before to meet the Allman brothers?
I was born and raised in a little town in south Alabama, called New Brockton. While attending the University of Alabama, in Tuscaloosa, I played in a lot of college bands. The best known was the Men-Its. We had this band for about 3 years. We were doing a lot of R&B and English copy material. It was with this group that I did my first professional recording sessions in Muscle Shoals and in Birmingham, Alabama. Among the members of the Men-Its was Johnny Sandlin, later an Hourglass member and then, producer for the Allman Bros. Band. Also a member was Eddie Hinton. We lost Eddie about 8 years ago. He had become well known as a session guitar player and song writer in Muscle Shoals. He and I developed the twin/ harmony guitar thing that the Allman Bros. later took to new heights. As is often the case, Eddie is bigger now since his death, than he was when alive. I guess I have become known as a keyboard player but back in that day, I played guitar about half of the time.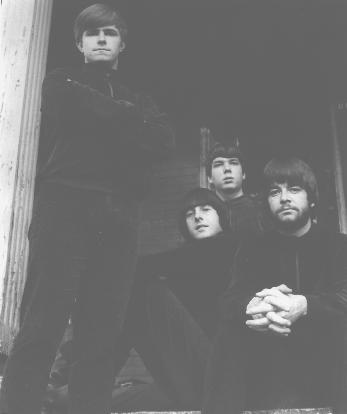 Why after the Men-Its didn't you play hardly no more guitar?
Up until the formation of the Hourglass, I played a lot of guitar. I only played keys because I was the only one in the band who could. But then, I started playing guitar with Duane Allman. No body could upstage him. He was so incredible that I just sort of took a back seat on guitar and really started honing in on keys. I tried to be just a memorable on keys as he was on guitar (didn't quiet make it though).
How did you meet Gregg and Duane?
I was doing a fill-in gig with a band down in Mobile, Alabama. One of the band members saw Duane and Gregg, with the Allman Joys, in a club downtown. They talked them into coming out to sit in with us. We sort of hit it off and became great friends from the start. They later heard our band, the Men-Its, and suggested we contact their booking agent in Nashville. We did an audition for the agent and went out on the road, playing the same club circuit as the Allman Joys. Our two bands, the Men-Its and the Allman Joys, chased each other all over the South and Midwest playing the small clubs circuit for several months. This was in late '66 and early '67. About this time Eddie Hinton, our front man and lead singer/guitarist, decided to quit the band and start playing sessions in Muscle Shoals. Within a few weeks, the Allman Joys lost their drummer to the draft, then their bass player left. Duane called me about the possibility of he and Gregg joining up with the remaining Men-Its members. This was the birth of the Hourglass.
What was the kind of music the Hourglass play?
We practiced for a couple of weeks in Johnny Sandlin's parents' garage. We combined the material we knew from the Men-Its and mixed them in with Allman Joys material and had enough stuff for a nights' gig. Then we got a month-long booking in St. Louis at Pepe's-a-Go-Go. It was here than the Nitty Gritty Dirt Band, along with their manager Bill McEuen, heard us and talked us into moving out to Los Angeles. McEuen became our manager and got us a record contract with Liberty Records. We had been playing a lot of blues and R&B based stuff along with Yardbirds and Beatles tunes. At this time, we only had a handful of original tunes, as we had not been together long enough to develop much more. The record label threw a bunch of demos at us and said "here's your record, learn these". We cut two very forgettable LP's for Liberty. None of the material represented what we played live. In our live set we had standards like "Statesboro Blues", "Stormy Monday", "Turn on Your Love Light", and others that were later to become staples of the Allman Bros. Band. We did "Dimples" with Duane and I playing twin guitar parts. This was the same arrangement that Eddie Hinton and I played in the Men-Its. This same arrangement also, was later recorded on a live Allman Bros. tape with Duane and Dicky Betts doing our guitar parts. Such was the way songs got passed along. I guess the Hourglass sounded pretty much the way you'd expect the predecessor to the Allman Bros. Band would sound. We were a blues-based, hard hitting group that drew upon music we had grown up with in the South.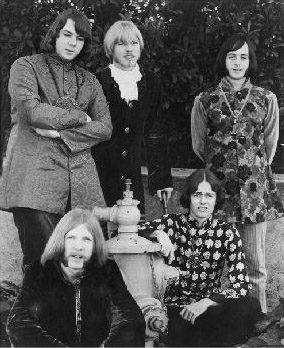 The Hourglass recorded two albums in 1967 and 1968. Why did the band split after?
Well, as I said, we were pretty much handed our LP material. It was pretty weak stuff. Even though we played the biggest gigs a band could play around California, like the Whiskey, Fillmore, Avalon Ballroom. We also played stadiums with all of the big groups of the time. The one thing we lacked was a hit record. We "burned down the house" all over California but just could not break out of there, which required a hit record to do. Eventually, Los Angeles took its toll on us, especially Duane, both professionally and personally. In 1968 we came back down South and played a few gigs, then broke up after a few weeks.
After the split, it seems to me that you became session musician. Is it truth and with which artists did you record?
After the Hourglass split, I moved back to Tuscaloosa and formed a band called South Camp, with Chuck Leavell, then a high school teenager who now plays piano for the Rolling Stones. Also in the band, was Charlie Hayward, now bass player for Charlie Daniels, and Bill Stewart, later a Capricorn studio drummer. I also started doing occasional sessions up in Muscle Shoals. At this time Duane had moved up to Muscle Shoals to play sessions. One day, in the spring of '69, he called me to play on some cuts he planned to do up there for himself as the artist. Phil Walden and Jerry Wexler had plans to form a band around him and essentially, they wanted to get the Hourglass to regroup. Upon declining the band offer, I along with Johnny Sandlin, consented to move over to Macon, Ga. to become session players at Phil Walden's Capricorn Studios.
Did "South Camp" record some disc?
No.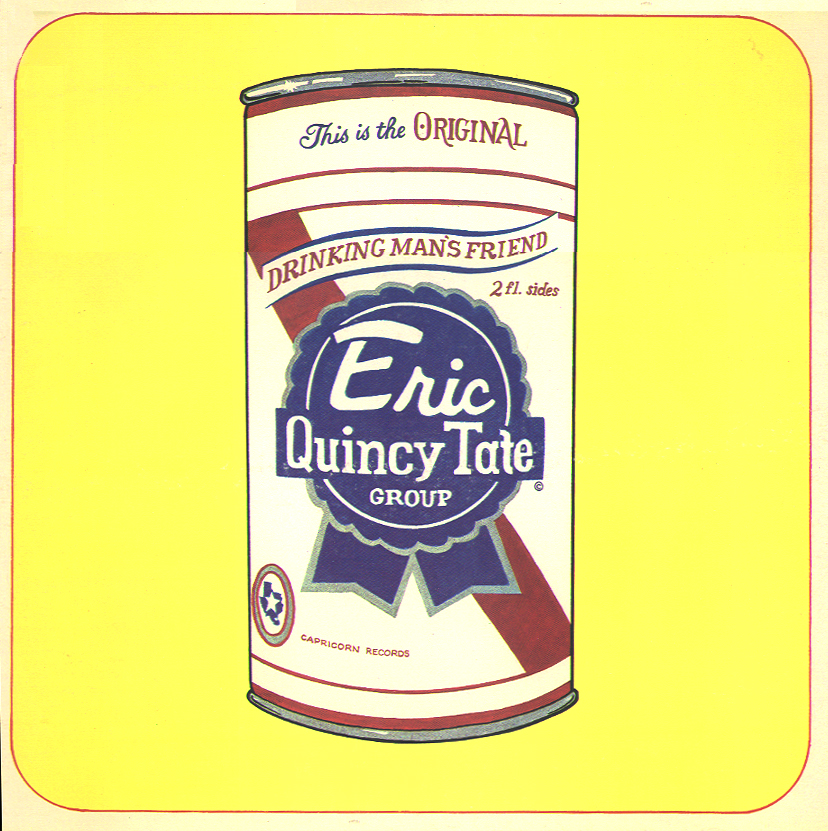 When did you begin to produce? How it occurred?
It was at Capricorn Studios that I tried my hand at producing. I had talked my old buddies, Chuck Leavell and Charlie Hayward into coming over and becoming part of a group called Sundown. Well, the LP didn't do very well, but it brought these two great players into the Macon fold. The next record I produced did much better. It was with a group called Eric Quincy Tate. "Drinking Man's Friend" wasn't a huge record, but it got great reviews. Then, as the Capricorn Record label got off the ground, a band from South Carolina came over and did some demos. They were called the Marshall Tucker Band. They were signed by Capricorn and I was then looked upon as a Capricorn producer. I produced their next 5 or 6 LP's. The rest is history as far as they were concerned. Charlie Daniels became friends with the Tucker band and he played as a guest on their second LP. Charlie and I hit it off well and I wound up producing his next 5 LP's. Other records I produced were on Wet Willie Band ("The Wetter the Better"), Bobby Whitlock ("Rock Your Sox Off"), Kitty Wells ("Forever Young") and others. During this time I also continued to play on various records that came out of Capricorn.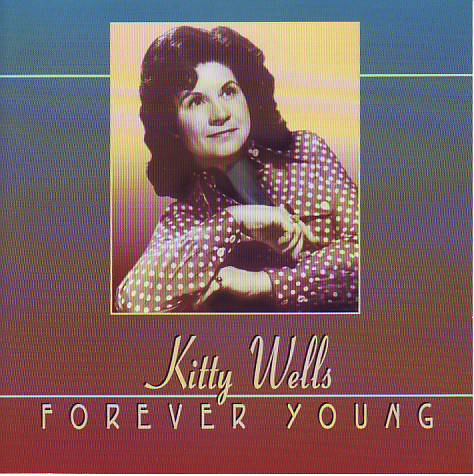 Kitty Wells "Forever Young" : was it on the Capricorn label? Was it Southern rock? Who were the musicians playing on the disc?
It was a Capricorn release. I took that album as a challenge. Kitty Wells is an older artist and is "stone country". She has always been referred to as the "Queen Of Country Music". I had heard her on the "Grand Ole Opry" when I was a kid. I thought my parents would be impressed if nothing else. Nearly every musician in the Capricorn stable wanted to be a part of that album. Contributing players and singers were: Johnny Sandlin, Scott Boyer, Tommy Talton, Chuck Leavell, Paul Hornsby, Richard Betts, Toy Caldwell, John Hughey, David Brown, Bill Stewart, Donna Hall, Ella Avery, Mary Dorsey, Diane Pfeifer and Joyce Knight. I wonder just what this older country lady thought when she was thrust into a rock & roll studio full of hippies down in Macon, Ga.!! She seemed overwhelmed at first but eventually started to trust our musical instincts. I think we cut a pretty good album. In a conversation with her grandson, a few years back, he said that they had tried to recapture that sound with her, many times since, but failed.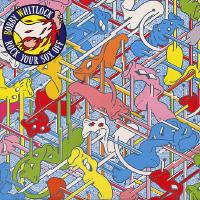 About "Rock Your Sox Off " from Bobby Whitlock, there are a multitude of guests : Dru Lombar, Jimmy Nalls, Rick Hirsch, Jimmy Hall, Les Dudek, Chuck Leavell and more. Was it a spontaneous recording and where you recording a song with the musicians who where here at the moment to record?
The nucleus of the project was Kenny Tibbets on bass, Jerome Thomas on drums, Bobby on keys, and to start out with Les Dudek on guitar. In the early stages of recording, Les left the project and Jimmy Nalls came aboard. That was the basic lineup for the record. Everyone else was added as guest spots, after the fact. This became common practice for the records we were doing then. Everyone's album was sort of a family reunion. All the Southern musicians enjoyed a comrade together.
As producer, what was your job?
Well, different acts required somewhat different approaches. With the Marshall Tucker Band, I was sort of like an extra band member in the studio. Their material was mostly worked up in the studio. With their excessive touring, not much time was had for them to work up new material. A lot of it started in the studio with just a seed of an idea by Toy Caldwell, the band's lead guitarist, and main song writer. He would have the lyrics and chord changes for the song. He & other band members would sit around the studio, along with me on piano, and experiment with ideas until something sounded good on tape. I played keyboards on most of their stuff. On some, I engineered as well. I guess you'd say, just anything that was needed to get the job done. Charlie Daniels, on the other hand, had a different approach. His style came more from a single artist with a backing band standpoint. At least, in that he wrote the songs, sang them, played them from the start. The ideas pretty much came together before he hit the studio. Also, he already had a great piano player in the band named "Taz" DiGregario. I may have only played on two or three of his songs at most. With them, I tried to stay out of the way as much as possible, and be an outside ear. Again, I engineered some, played some, and helped make the musical decisions. With all the other acts, it was about the same approach. They were all different and required different things.
Because the Marshall Tucker band didn't have a keyboard player, didn't have you the opportunity and the envy to become a member of the MTB and to tour with him?
They offered me the job in the beginning and though flattered, I wanted to continue studio work. I sort of felt that it was my calling.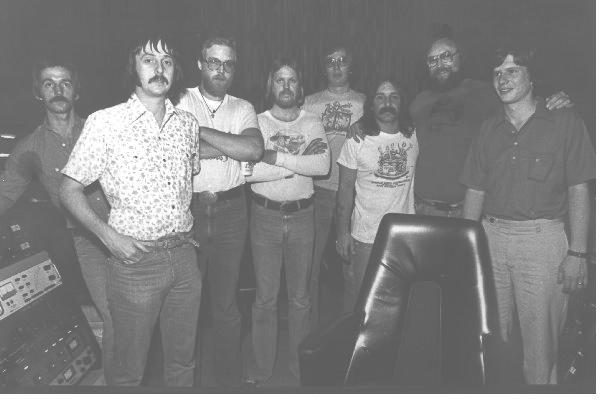 Before to record "Fire On The mountain", the music on the formers LPs ("Te John, Grease & Wolfman", "Honey In The Rock", "Way Down Yonder") of the Charlie Daniels band was more rough blues oriented than on this first disc you produced for them, where the music is sweeter and more Country. Are you at the origin of this style modification?
The first time I heard the CDB, they were playing a lot of Allman Bros. sounding stuff. They did it well, but it didn't sound fresh to me. Then, at the end of the night, for an encore, Charlie pulled out a fiddle and started playing "Orange Blossom Special". The crowd went crazy. He did a couple of more like that and also brought out a banjo. This was such a departure from the previous set and the crowd obviously appreciated it. I mentioned to Charlie that this was something that should be used more and brought to the front of the set. Whether it was because of my advice or that he arrived at it on his own, that's eventually what happened. You remember that the "Fire on the Mountain" album didn't have many fiddle tunes on it. I remember we had this instrumental thing and the working title was "Fiddle Boogie". All through the project I kept asking Charlie about writing lyrics to it as I didn't feel it was strong enough to make it as an instrumental. Finally, on the last day of recording I asked again, and he took about a half hour break and came back with the lyrics to "The South's Gonna Do it Again"! And that's how that tune was born. Then, after the album came out, WLS radio in Chicago started playing that cut. Everybody was surprised that a fiddle song would be played on a Chicago station. The record company decided to pull that as the first single. What a great choice! That record pretty much set the direction and tone for future Charlie Daniels albums.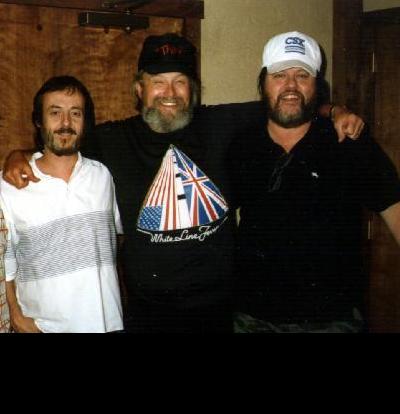 Is there a relation between the title of this Charlie Daniels LP and the song "Fire On The Mountain" from "Searchin' For A Rainbow" by the Marshall Tucker Band?
On the "Fire On the Mountain" album, there is no song with that title. The title comes from an old fiddle song by that name and just sort of inspired the name of the album. Then after it came out, George McCorkle from the Tucker Band, was just looking at the great cover art from that album and was inspired to write his song by that title. The album title and song title by those two groups, always caused a bit of confusion.
How many discs produced you annually at Capricorn? How many discs were recorded annually at Capricorn studios?
I really never counted. I'm sure it varied from year to year. The only numbers that stuck in my head was that in 1975 I had four records in the charts at the same time. That was the best year of my life. Besides the record success that year, I turned 30, and my first kid was born! I couldn't tell you any numbers on the record releases for Capricorn in a given year.
"Where We All Belong" contain a studio disc and a live disc. Who had the idea to do that?
I don't remember if any one person had the idea. The Marshall Tucker Band were always such a powerful band live. It is always a group's ambition to eventually make a live record. This was the case at that time. Also, they had some really good songs written, if not yet worked up for this LP. I think it was a good idea to release the mixed concept of "live and studio". Why not? It showed both sides of the band, and gave the fans the very best of what they had to offer.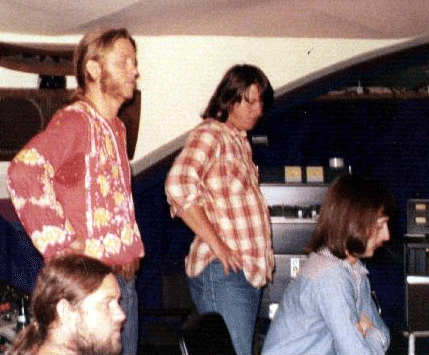 Could you tell to us some of your memories with the Marshall Tucker Band?
I suppose my favorite Tucker memories were from working on their first album. At that time they had not become a touring band. Most of the members had day jobs. I remember Toy Caldwell driving the four hours from South Carolina down to Macon, playing on the sessions, after having worked all day at his plumber's job. They had that fresh, youthful eagerness about them at that time and were glad to just get the chance to do something in the music world. We all were pretty hungry then. I had not yet proven myself as a producer. The band's sound was not yet as defined as it later was. We had more room to experiment in the studio. We spent 8 weeks, day & night working on that project, trying to create a sound that had not been done yet. That was a long time to spend on one project. When we emerged from the studio at the end of 2 months, we had been so close to the thing, that none of us had any idea if it was great or trash. All we could do was turn it over to the record company and wait to see what they thought. I'm not sure that Capricorn Records knew what to do with it either. They held on to it for a while. Finally, after the band started opening shows for the Allman Bros, they were getting noticed a lot and the fans loved them. Capricorn decided it was time to take a chance, and put the record out. It immediately got great reviews, and from the combined exposure the band had gotten from touring with the Allmans, the momentum made the record take off. I think I was as surprised as the band was, when the record became a hit. The rest is history, as they say. This was my first hit and I can't begin to tell you what a feeling that is! It's like striking the Mother Lode after many years of dry prospecting!
Was it several studios at Capricorn or wasn't no others bands recording at the same time? Could you describe just a little how the Capricorn studios were?
There was only one studio. Even though it was referred to as Capricorn "Studios" there was one recording room. I think the "studios" reference came from the fact that there was a side room left as a rehearsal area. We always thought of maybe turning that into Studio B but never did. I don't have actual dimension figures but I would have to say the studio room was probably 25' X 40'. It was a pretty good sized room and most of the space was never utilized. Probably the best use to all that space might have been having one group's equipment set up at one end while another was set up at the other end. We kept sessions going with one in the daytime and one at night. Johnny Sandlin and I did most of those sessions. The control room was sizable. It was designed in the early 70's by Tom Hidley and was at the time, the biggest control room he had done.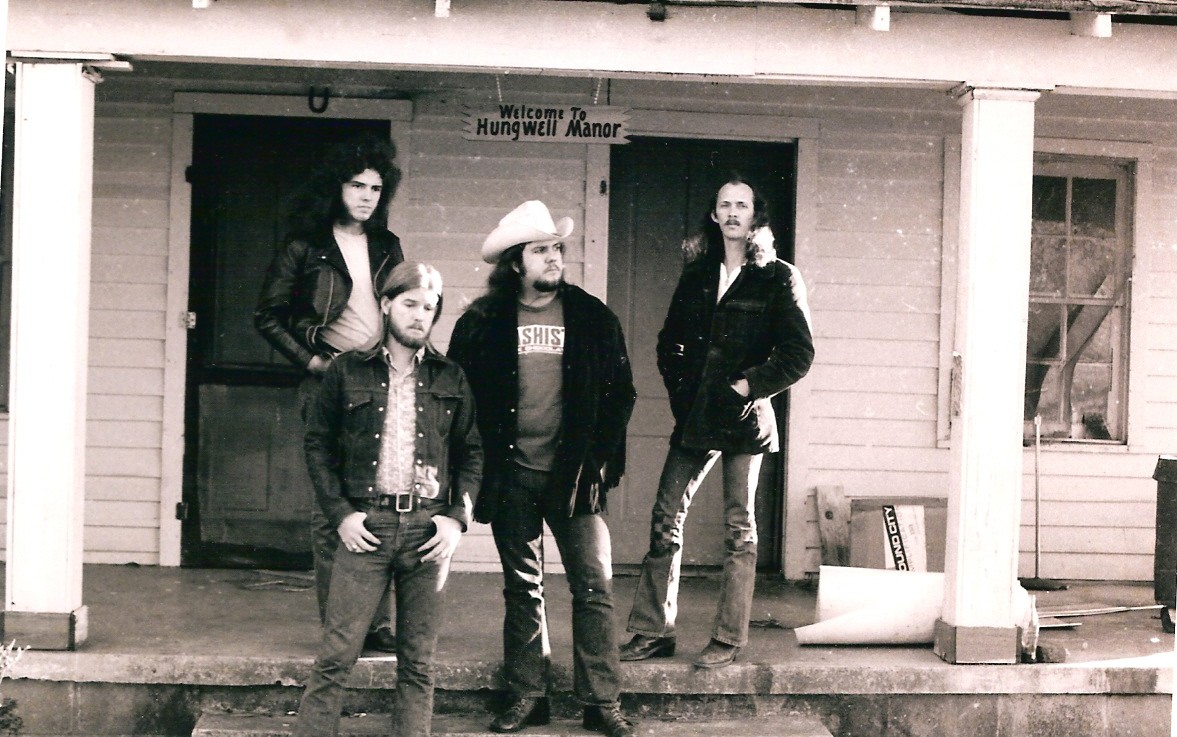 You worked with many others bands, especially Grinderswitch (5 discs) and the Charlie Daniels Band (5 discs too) for the Southern rock bands. Was your job the same with all the bands?
At first, Grinderswitch, as I remember, were a side project for Dicky Betts. Some of the members roadied some for the Allman Bros. They did not have a keyboard player at first. I remember in the beginning, working up some songs with them with me on piano. We cut several sides and after Capricorn heard the tapes, they decided to let us finish the LP. "Honest To Goodness" came out without a lot of fanfare, but it sounded so good that we wound up doing several more. After the first two, the band added a great keyboard player, Steve Miller. From then on, I just produced/ engineered their records.
Didn't you never have the opportunity to produce the Allman Brothers Band?
Well, Johnny Sandlin and I were the two staff producers for Capricorn, at the time. Johnny, pretty much had the job with the Allmans sewed up for a while. They sometimes had other producers, but it just never came up for me to work with them.
You're credited as producer on the Volunteer Jam II and III&IV. In a live compilation as these records, what was your role?
On the Volunteer Jam things, I would have had more fun just being in the audience listening, or maybe playing on stage. From a producer's standpoint, it was pretty frustrating. During the taping, I just pretty much stayed in the remote truck overseeing the taping end. The early Jams were just that. Mostly jamming, without a lot of planning. For instance, there would be 5 guitar players playing at one time, various singers, keyboards etc. going full tilt. Then came the job of editing the stuff down to try to make an interesting record. That was the approach with the Jams I worked on. Later on, they did them with more control in mind. Even some rehearsing was done before the events.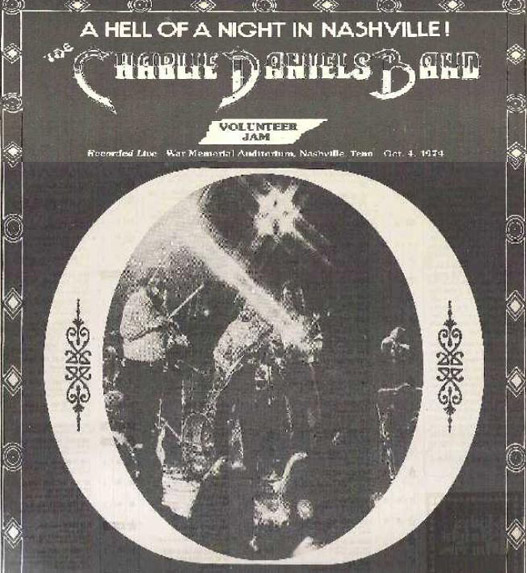 What were your memories about these jams?
There was an overwhelming excitement associated with those events. We knew some of the artists who were invited to play, but there would always be some big surprises. Along with the excitement, the producing end was akin to trying to juggle two dozen eggs with part of them behind your back, while standing on your head!
Were you at the first jam?
Yes. I think it was the first one.
Wasn't it recorded?
Yes. A part of it was included as a bonus disc inside the "Fire On the Mountain" LP by the Charlie Daniels Band. As I'm writing this, I'm looking at a version of the album that was originally released on the Kama Sutra label. There was a bonus 45 included and just says "Volunteer Jam" part 1 and part 2. I don't have a 45 RPM turntable handy, or I'd play it and tell you the actual title of the songs. I think it was just as it says it is by the title (a jam). The "Fire On the Mountain" album was originally released on the Kama Sutra label, but was then re-released on the Epic label. Charlie had then signed with CBS Records, which is now Sony. I don't remember if the bonus 45 was included in the Epic versions or not. I don't have one of those handy to look at.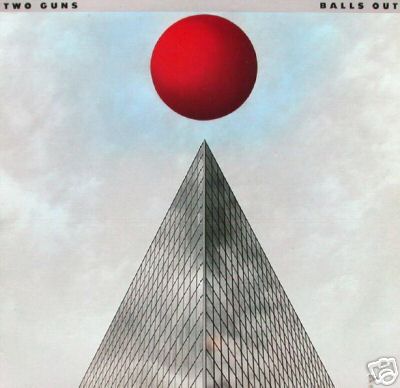 We know well the story of some of the Southern rock bands you produced but some bands are more mysterious for us. Could you present a little to us bands like Two Guns, Missouri or Cooder Browne? And could you tell us how you met them and if you know what they did after the disc you produced for them [Two Guns "Balls Out" (Capricorn 1979) - Missouri "Welcome Two" (Polydor 1979) - Cooder Browne "Cooder Browne" (Lone Star 1978)]
Two Guns, I believe, were the last act to come out on Capricorn before they bankrupted. They were a hot band out of Oklahoma, with two flashy guitar players, hence the name. With the label going under, the record didn't have much of a chance for promotion. Interest was soon dropped and the band never took off. As I had long since, become an independent producer, I did projects for other labels other than Capricorn. Such was the case for the Charlie Daniels Band. Missouri, was a group from Kansas City who had done a self-produced album which got some local air-play in their home state. Polydor hired me to essentially re-cut the record and polish it up. After it came out, I pretty much lost track of them, and for some reason, not much was heard from them again. Cooder Brown was a great little band from Texas on Willie Nelson's Lone Star Records label. They were fronted by the great fiddle player, Larry Franklin. He later played with Asleep at the Wheel. We turned that record out pretty quick and the life of the label was nearly as quick. I don't know all of the business behind the label folding, but anyhow, there went the career of the band.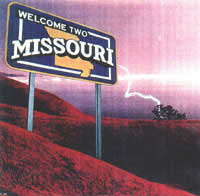 What are your best memories of that period of the 70s when you produced Southern rock bands?
I can look back with a lot of satisfaction, having done the California scene. Out there, they (record label, Manager) didn't have a clue what to do with us as the Hourglass. They tried to turn us into another Beach Boys or something. After our second album came out, we even went to Muscle Shoals with our own money, and cut a few things to take back out to them to show the way we wanted to be recorded. Upon hearing the tapes, they thought they were horrible! Well, those same tapes later appeared on a couple of the Duane Allman Anthology LP's. There were the "B.B. King Medley", "Been Gone Too Long" and I think maybe another. Taken into prospective, these tapes weren't a big stretch from the stuff the Allman Bros. Band would later do. What I'm getting at is, finally in the '70's we were allow to explore our Southern roots and record music that we had grown up hearing. We were given a chance to do that here in Macon, Ga. It seemed just a short time after the first Allman and Tucker albums, that the music term, "Southern Rock" became used. Lynyrd Skynyrd even had the Macon connection, with their manager, Alan Walden. Macon, Ga. having previously been the proving ground for Little Richard, Otis Redding, and James Brown, pretty much became the home of Southern Rock & Roll.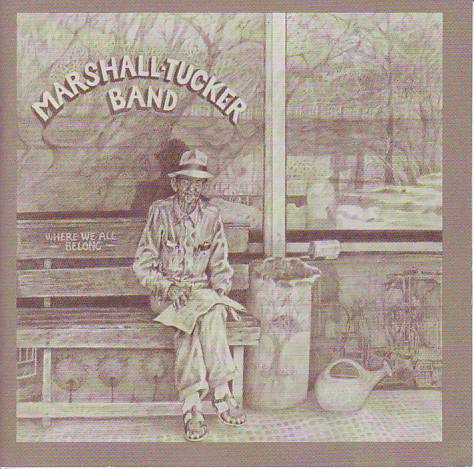 What is your favorite disc you that you produced in that era?
I guess it would have to be "Where We All Belong" by Marshall Tucker Band and "Fire On the Mountain" by the Charlie Daniels Band. "Where We All Belong" was just a record packed full of music. Also, it contained probably my favorite Tucker song, "This Ole Cowboy". "Fire On the Mountain" was the first record I did with Charlie. It had some great songs and even the cover was outstanding. The cover might have done as much as anything to sell the record.
Have you kept some unreleased discs, tracks, demos and will we have the chance to listen a day some interesting things of this era?
Well, I maybe a few things. As you know, we just released some classic Marshall Tucker Band "live" recordings I did in Europe in '76. It's called "Stomping Room Only" and represents the original band members probably at the peek in their careers.
You're the man that produced the most of the Capricorn's albums with Johnny Sandlin, another ex member of the Hourglass. What were you relation with him and why some albums were produced by you and some others by him?
It's probably because of each other, that Johnny and I wound up at Capricorn. We had been compadres during the Men-Its days and then the Hourglass. He actually convinced me to make the move when Phil Walden offered us the job at Capricorn Studios. We became the two staff producers for Capricorn Records after starting out as session players in the house band at the studio. Some projects just fell to him and some to me. I think the only project we ever co-produced was the Kitty Wells LP, "Forever Young". We started that one together, but I then finished it alone. I think it was too "country" for Johnny's taste. I believe I had more of a country background than he. As for the Rock things we did, I believe all our backgrounds came in handy, for there were equal parts of country, blues, jazz, what have you, that made up the Southern Rock genre.
Is it possible we discern differences in your manners to produce?
The differences would have to be determined by the listener. The only thing I can point out is maybe our music backgrounds. My first influences were country and my father is an "old time" fiddler. This was the first music that I heard and played. A lot of stuff like you'd hear on "Oh Brother, Where Art Thou". Johnny Sandlin had more of an R&B and blues background. These last two styles I later became intimately acquainted with, but the country roots have stayed as well. Johnny has handled country projects well, but you can always hear a little bit of R&B coming through his stuff.
In my disc's collection, I don't see a credit of your name as producer after 1979 except "Emotional" by Wayne Bear Sauls (Eric Quincy Tate) that was recorded in 2001 I think. First, I want to ask you if you have news of his health. I have read some months ago that he was in coma.
Yes, I did work with Bear. I had not kept in touch and am surprised to hear of his bad health. Thanks for letting me know. I'll have to check on him.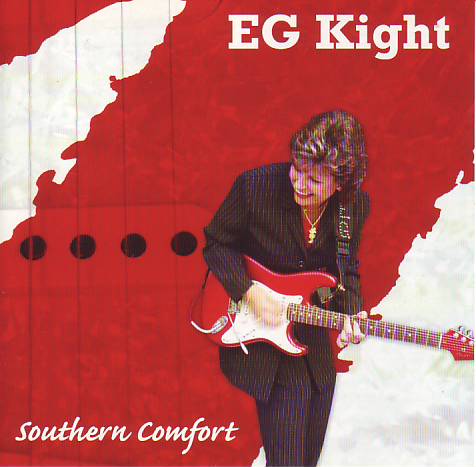 Have you continued your job as producer in the 80's, the 90's and now? And, if yes, with who?
Well, you know it's a new day now especially regarding Southern Rock. Music always changes with each new crop of musicians. Even some of the ones who drew upon Southern Rock roots, might not want to admit it. Southern Rock as a medium, is probably today bigger in Europe than here. Bands like Doc Holliday and Tim Brooks Band, cut CD's more for European sales than expected ones in America. So, it's harder to use the success as a Southern Rock producer, as a calling card with today's music. I opened my own studio after the Capricorn days. It's called Muscadine Recording Studios and is located here in Macon, Ga. I'm busy running that, as well as doing some song publishing. I still produce some, play, and engineer. We have a new artist named E.G. Kight. She is a blues diva who has done quite well in the last year with her CD "Southern Comfort". I think you will be hearing a lot more out of her. She did her CD at my studio. We've done quiet a few things with other acts lately that you will probably hear about soon.
How is it possible to get the E.G. Kight CD?
Try: BlueSouthRecords@aol.com. I'll also have her contact you by e-mail, to see that you get a copy. I'm really proud of the E.G. Kite CD. She has been nominated for a lot of blues awards with it, which to me says a lot for and "independent" release.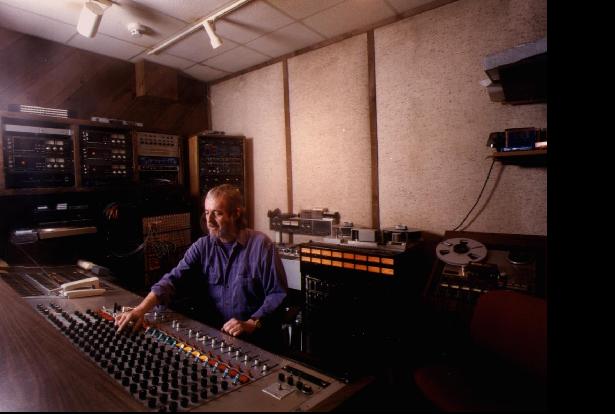 In parallel of the producing where and are you still a studio musician?
As I said, I still live in Macon, Ga. and operate Muscadine Recording Studios. I play sessions not only at my place but anywhere there's an interesting gig. I sometimes go over to Alabama and play in Johnny Sandlin's studio in Decatur. That's always such a relief. I don't have to make any musical decisions when there's somebody like Sandlin running the board!
In addition of playing organ or producing, are you a song writer?
I am starting to write more. I came into song writing much later than playing and producing. Song writers have always been my true heroes and I always wished that I could be one. I found out that it takes a certain amount of life experiences to make that happen. As I now write more and more, "I wish I didn't know now, what I didn't know then", as Bob Seeger spoke about in a song.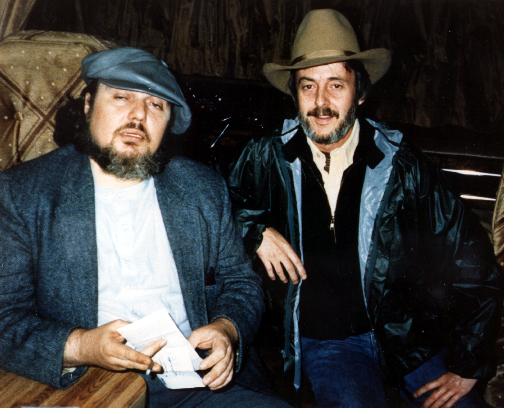 After the Hourglass, have you been a member of others bands?
There have been a few bands, I don't think you would have heard of. In addition, I have toured on the road with Dr. John, and a few others.
As studio musician and producer, I think you meet much bands, much musicians. Could you recommend to us unknowns actual Southern rock bands?
Again, I would say to look out for E.G. Kight. Also, a member of my studio band, Tim Brooks tours Europe occasionally. Chris Hicks is another Macon guitarist/singer who is up and coming. He currently plays in the Marshall Tucker Band and does a lot of the writing and singing.
For you, what are the bests Southern rock albums?
Besides "Where We All Belong" and "Fire On the Mountain", I guess I'd have to include the Allman Bros.' "Live at the Fillmore".
Thanks.
Thank you. It was really my pleasure.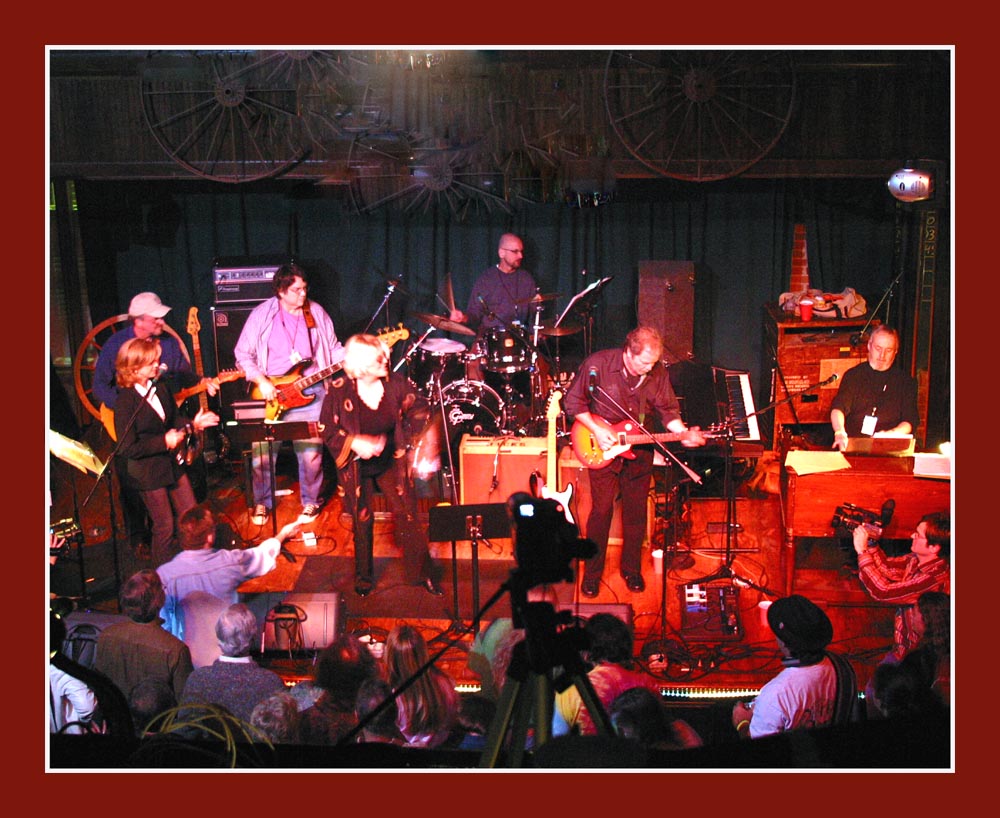 Donna Hall - Scott Boyer - Johnny Sandlin - Bonnie Bramlett - Bill Stewart - Tommy Talton - Paul Hornsby