Jay Boy Adams
Brothers Of The Southland
Interview by Luc Brunot.
Original version of the interview published in Bands Of Dixie #73 (March - April 2010)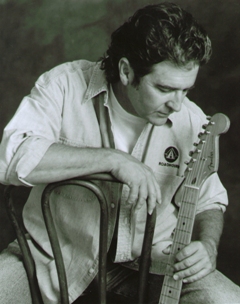 He is one of the few acts signed by the legendary Bill Ham;
He was a technician for ZZ Top and opened a lot for them;
He recorded at Capricorn studios with Paul Hornsby;
He opened for the Allman Brothers, Charlie Daniels and the Marshall Tucker Band;
He was a friend of George McCorkle and the Caldwell brothers;
He was part of the Brothers Of The Southland project;
He released two LPs for Atlantic, then a CD in 2007;
And yet you did not know him before Jacques Dersigny introduces him to you in the Bands of Dixie magazine?
That are some of the many reasons to meet ... Jay Boy Adams!
Hello Jay Boy,
If I'm not wrong you're from Texas?
Yes, I am fifth generation Texan.
I've read you were in a blues band, The Johnny Heartsman Trio. Was it your first band? And when was it?
Yes I boarded the Johnny Heartsman Trio train in 1970 but it was not my first band.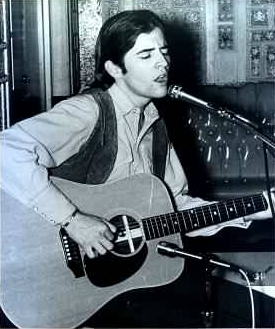 Was this Johnny Heartsman the Californian blackman multi-instrumentalist bluesman who recorded for Alligator Records?
Yes.
I've also read you studied in a musical school, along with Don Henley. What was teach as musical styles?
Actually I attended North Texas State University at the same time as Henley. We had an English class together. NTSU is known for its jazz bands. The pop culture has taken on at the university just in the past several years.
Was it before the Johnny Heartsman Trio?
Yes.
Other bands that you were part of were called Boot Hill and Felix. Have you been part of many bands before your solo career?
I played in several bands before starting my solo career. Johnny Heartsman was probably the best musical education I received.
What was the style of these bands?
Boot Hill was an offspring of Felix. I basically joined this band and then the name was changed. Felix was one of those bands that had great musicians that could copy other material note for note. When I joined up with them we started doing some original material along with a whole lot of Allman Brother's songs. The Allman's had just released their first album. We worked up every song on that album. When they released the second album, we worked all of those songs up as well. So, our original songs definitely had an Allman feel. At this time the term "Southern rock" was not the genre of this great music. Boot Hill was probably the best band I ever worked with as a member. We were all young, fearless and determined.
What was your role in Boot Hill and in your others bands: guitar player? singer?
Guitar and vocals. Have you released some records with Boot Hill, the Johnny Heartsman Trio or others bands?
No Boot Hill records but we did do some recording that was never released and unfortunately I never did any formal recording with Johnny Heartsman Trio but some live recording do exist.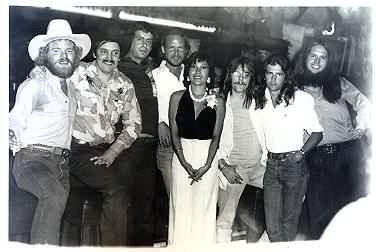 Why and when did you decide to change in a solo act?
I actually did not really decide to change into a solo act by design, it just happened. I had just finished touring with the Shirelles. Johnny Heartsman wanted to move to California and I was not ready to leave Texas. So, with that split up I just took an extended break and began writing some songs. I later moved to Lubbock, Texas, and eventually became a member of Boot Hill. After Boot Hill disbanded I continued to write music and just played with whoever needed a guitar player. I temporally moved away from Lubbock and was living in the mountains when a friend booked me to open a show for ZZ Top.
When was it?
It happened in 1972-1973.
Was it at the same time when you met Bill Ham?
Yes.
Did you often open for ZZ Top?
I started working and touring for ZZ Top in 1973 and opened many, many, shows.
If I well understood, you were hired both as opening act and as technician for ZZ Top?
Yes, that is correct.
Did you open too for others bands?
I opened shows, appeared as special guest, and co-headlined with many other bands.
Was Bill Ham at the same time your manager?
Yes, I was the second act he signed in 1973.
Bill Ham was the manager of ZZ Top, of Point Blank, of you. With when more was it the manager?
Bill Ham is still my manager and is the only manager I have ever had.
Did you know too the Point Blank's players?
I know all of the Point Blank members.
I interviewed Point Blank drummer, Buzzy Gruen and he didn't keep good memories of Bill Ham. What is your feeling about him?
Bill Ham is a great man and has been in the music business most of his life. He is partly responsible for the success of many musicians, including Point Blank.
What were the others well-known acts of which he was the manager?
Yes, I was the second act, then Point Blank, and then Eric Johnson, Rocky Hill and Van Wilks.
How and when did you contract with Atlantic?
Mr. Ham is the one who made the deal with Atlantic.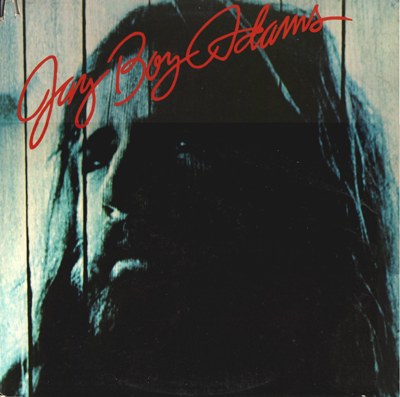 You've released two LPs for Atlantic, "Jay Boy Adams" in 1978 and "Fork In The Road" (1979). Can you talk us about it?
The first record which was self titled was a bunch of the first songs I had written while living in the mountains. These were the first songs that I played for Mr. Ham and he wanted to do a folk rock type record with a lot of acoustic guitar and other acoustic instruments. This just happened to be the vein that I was currently writing in. When it was time to do another record I had actually put a band together and we were touring with more electrified band and it was just a normal route of change for me. The transition just came. I had the guitar player and drummer from Boot Hill in my band and that was just a normal course for me to take. "Fork In The Road" was the result.
I don't know your first LP, but it seems to be a songwriter country folk inspiration while the second may interest more of the Southern rock fans with a style maybe closer sometimes to the Charlie Daniels Band, the Marhsall Tucker Band or the Outlaws. Do you agree with this analysis and what caused this difference between the discs?
I definitely agree with you. Also our booking agent seemed to be placing me with more southern rock touring acts and so it was really a natural progression for my music to go in that direction.
Have these LPs been reissued on CD?
Yes, they were released on iTunes this year. I do have a compilation of the two records which is called "Seventies" that is available.
On your MySpace page, we can read that if these records got very good sales and have been well aired on radio, Atlantic was trying to make your music country and/or boogie, that it was not. Do these releases not reflect therefore the music you practiced live and what was your style?
This is a difficult question: first of all I do not think that the record label really knew exactly what to do with my music. The first record was as you described but still had a little rock flare to it. My live show was never a total acoustic presentation except for the very early stage of touring in the very beginning. When I started touring with ZZ Top, I opened their shows solo. Just me and a couple of acoustic guitars in standard tuning and open tunings. Then when I put a band together we just turned the corner and made a complete live musical change. I personally do not think my style has changed that much. My music works in an unplugged presentation just as well as it does electrified.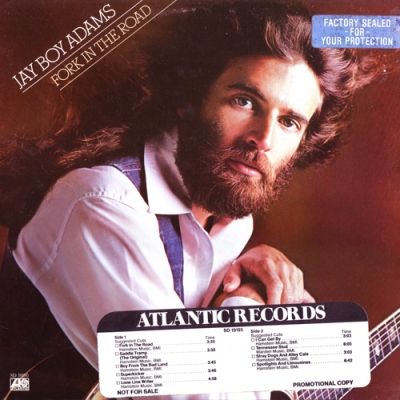 I think a third album was planned with some songs from the two previous LPs and some new songs. Why was it not released?
Yes a third album was definitely planned and actually finished. We did in my opinion, some of the best sessions to date for this new record that never made it to the shelves. We recorded it down in Macon, Georgia, at Capricorn studios. Paul Hornsby was my producer. It was with my current band and I was very satisfied with the sessions and very disappointed with it not being released. It was a new evolution of my music. Sweet guitar harmonies with just about every different guitar we owned and also I play an electric twelve string on a song that I actually wrote with Tom Petty in mind to record it. This record was never slated for Atlantic. Atlantic had dropped me from their roster. I was doing it for Capricorn records. They actually file bankruptcy while I was doing this record.
In a 2002 interview to virtualubbock.com (
www.virtualubbock.com/intJayBoyAdams.html
), you were talking about an European release compiling the two firsts albums with some unreleased songs and which you never saw. Don't you still have a copy of it? Do you know the LP title? Was it released by Atlantic or by another label?
I do not have a copy of it and I actually never saw it. I know it was released after I was dropped from the label. I have heard some folklore that it was on Swan Song.
Does this disagreement with Atlantic explain there is no another LP released with this label?
I did not have a disagreement with Atlantic. My relationship was very good with this label. I made a lot of friends while there who are my friends today. Most of the people at Atlantic at the time were young, just like me. They have all gone on to be very successful people in the recording and music industry.
If you didn't have disagreement with Atlantic, why didn't you continue for them?
My records were not huge successes therefore I guess they thought I was not a good investment for them. I was actually dropped from their label.
Concerning the record for Capricorn, did some musicians of the label play with you?
Paul Hornsby was my producer and he was actually a staff producer at Capricorn. We used Chuck Leavell on piano and Paul Hornsby actually played Hammond B3. The rest of the musicians were my actual band. I always recorded with my band plus a few guests artist. Toy Caldwell was actually going to play on this session but we never got around to it.
Do you have the tapes and, if yes, do you plan to release it?
Yes, we do have tapes. Who knows, it would definitely be nice to release it.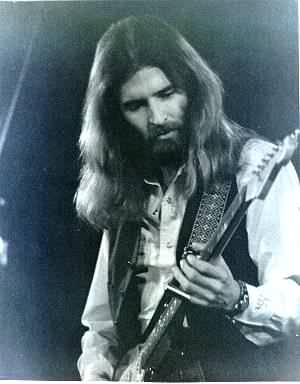 You've opened for bands like the Allman Brothers, the Charlie Daniels Band or the Marshall Tucker Band. I believe you were friends with George Cockle. Were you close to other musicians form this Southern rock family?
Most of the southern rock bands I toured with were and are my friends. I was very close with Tommy and Toy Caldwell and especially George McCorkle. The other Marshall Tucker Band members were also my friends. I still see Doug Gray from time to time and talk to him on the telephone regularly. I was able to see the rest of the members at George McCorkle's funeral in Spartanburg, South Carolina.
You left the music business in 1982. What was your activity so far?
I actually quit playing and writing music all together. I directed all of my energy toward a tour bus company that I had started earlier. And in 1986 started a family.
A big bus company I believe?
My company is called Roadhouse Transportation. We do all right and have been around for a long time. We are actually one of the oldest in the industry. Our company is 32 years old. [Editor's note: among his customers: CÚline Dion; Crosby Stills & Nash; ZZ Top; Bruce Springsteen]
Why you have left your musician career?
I was totally burned out and exhausted. I was very disappointed not completing the best recordings I had ever done and the fact that I lost my record deal. I needed a long over due break. I also wanted to start a family before I was any older.
What did you do after?
I just concentrated on being a husband, father, and running my bus company.
You found yourself back again in concert in 1997 at the invitation of Lee Roy Parnell and you released an album, "The Shoe Box", in 2007. Do you have taken up a professional musician activity again?
Lee Roy Parnell asked to me join him on stage and that just caused a lot of emotion to return and it was just a natural evolution for me to start to playing again. The next thing I knew I was practicing and writing songs.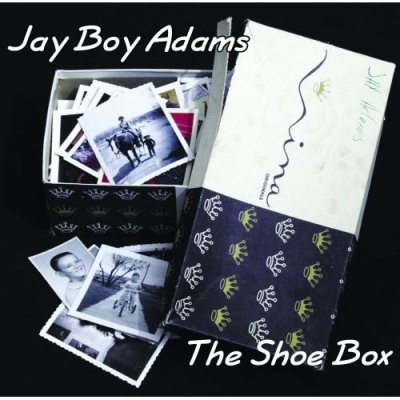 How is born "The Shoe Box"?
"The Shoe Box" CD was a body of work that took about two years to complete. The co producer, Monty Byrom, lives in Bakersfield, Ca and we had a lot of schedules that we had to accommodate during the time frame of the recording. As you know this was my first recording in over twenty years. The songs were written off and on during this time. I had a lot of influence and support from my friends who encouraged me to do another record. So, I listened long enough until I started believing them. "The Shoe Box" is the result. It was the #7 Americana Record of the year of the top 100 records.
Is your music now different from the seventies?
I personally do not think so. But who am I to say? I have always just written and played what I was feeling and I am sure that is one of the many reasons I have not been more successful.
How were you involved in the Brothers Of The Southland project?
My dear friend, George McCorkle was a founding member of the band. He was also a founding member of the Marshall Tucker Band. We had always wanted to do a project together and I have a feeling that if he would have lived more than likely I would have ended up as a member of the band. However, before he passed away D. Scott Miller, the producer of the record, asked George if he had a replacement in mind. George told him that he wanted me to take his place. So, being asked to be a part of this wonderful line up of band members was an extremely high honor for me.
You are credited as lead guitarist. What are the solos you're playing?
I did a lot of the slide work and a six string solo on "Can't You See". Dan Toler and myself did "Long Goodbye". I play the vibrato chunking part and the last solo at the end of the song. Also, I shared the solos with Dan Toler on "Dixie Highway" and "Rock And Roll Survivor".
Can you tell us about the sessions? How took it place? What are your memories?
Most of my participation of the recording took place as overdubs. I cut most of it at Oceanway Studios in Nashville. The same studio where most of the record was done as well as the video. The sessions were very low key with only a few people other than the producer, engineer, and assistant present. The night I recorded the slide part on "Can't You See", Lee Roy Parnell was present.
Did you play some shows?
We have only done one performance and it was at the Exit Inn, Nashville, Tn.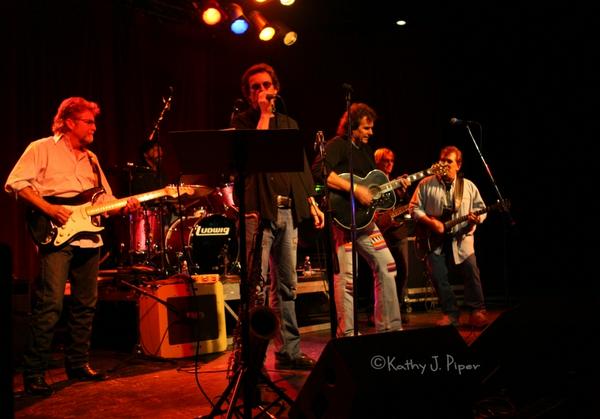 Is it scheduled that Brothers Of The Southland record again?
No plans as of yet but I certainly hope so.
What are your musical projects?
Currently I am working on another solo record. I have done about half of it. My producer's band, Big House, has been the band on the recording we have done so far. Our plan is to use big house on half of the record and my band on the other half. I am sure we will have some guest artists as well.
I suppose you still have your bus company. What is the importance of music in your life today? Is your current musical activity professional?
Yes, my current musical status is very active and I am very serious about it. I am doing all the playing I possibly can before I die.
Do you play many shows since your comeback?
Yes, at least 5 or 6 times a month.
What is your definition of Southern rock?
Southern rock is the original name for what is now called "jam band music". It is the freestyle jam that contains sweet guitar harmonies, Fender and Gibson guitar sounds through tube amps with a mixture of Hammond B3 organ and piano topped off with vocals and harmonies and song lyrics that make sense.
What are your favorite Southern rock albums?
I have many favorite southern rock albums. My favorites include the Marshall Tucker Band, the Outlaws, Wet Willie, and of course the Allman Brothers Band.
Thanks Jay Boy.