Calvin Huber
JJ Muggler Band
Interview by Luc Brunot.
Original version of the interview published in Bands Of Dixie #73 (March - April 2010)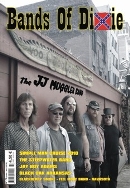 Four decades old band from Louisiana, the JJ Muggler Band has a rich history with several chapters and many musicians changes. Unfortunately, there were fewer discs. We regret it even more that the four albums quality, especially the last one, is of the first rank. We wish JJ Muggler to give birth now to a lot of records of the same caliber. Meanwhile, Calvin Huber talks about his band.
Hello Calvin,
When was born the JJ Muggler Band?
JJ Muggler was born in 1972 in Harahan, La.
Was it created only by Jude Lirette and you or, too, by other musicians?
I am the bass player and the founder of JJ Muggler and Jude, who is the drummer of the band, is another founder.
How did you meet Jude Lirette?
I met Jude because he grew up down the street from me. I have been knowing him since I was four years old. We were in the first grade, we got in so much trouble our mom's had to go to school to separate us in different classes.
Was the band immediately named the JJ Muggler Band?
Yes, it was immediately named JJ Muggler Band.
Has there been a JJ Muggler in the band? Otherwise, why the name?
There was no one in the band named JJ Muggler. My mother came up with the name JJ Muggler. She would yell out the window telling us all better put that muggler out before your dad comes home. In the 1930's and the 1940's, a muggler was a Mary Jane cigarette. That's the god's truth. So we came up with JJ Muggler, Jude and I.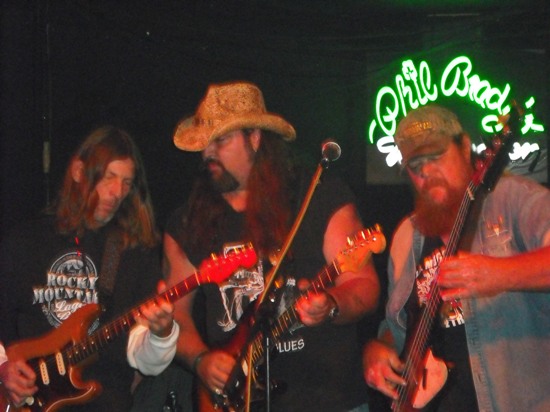 Clarence Gatemouth Brown, this great Louisianan musician, played fiddle on "New Ruins" and we hear his voice on your new record. He also made an appearance on the first Jay B. Elston's solo album. Since when did you know him?
We meet Gatemouth about 15 or 20 years ago. He used to come out and see us play when he was off. He lived in Slidell, where Jay B. Elston lived and Jay B. Elston became friend with him. I meet Gate threw his manager, Jim Bateman, who is our manager now. And we knew some of his band members.
Where you often with him? Had the JJ Muggler band backed him?
JJ Muggler was never his band.
Louisiana, and particularly New Orleans, is a whole host of great musicians. Did you mix with others great names than Clarence Gatemouth Brown?
Yes, among the people from New Orleans we have played with are Bryan Stolz. He is a guest on our CD. He played with the Neville Brothers, the Funky Meters and George Porter. We did some shows with Snooks Eaglin, Koprie Woods. Koprie is a young blues player raised by his grand father who played for Ray Charles. He is well liked around New Orleans.
The band took a break in the early 90's, why?
The band took a break from 1990 to 1992. I was tired of the cover tunes scene. I wanted to go back to the old Muggler doing nothing but originals. My songs and the band songs. To get my point across, I shut the band down for two years and joined Thunderbolt.
During this initial period, the band, after a very blues start, turned to Southern rock. Can you tell the story of this first chapter in the JJ Muggler Band life and tell us about the change of your music?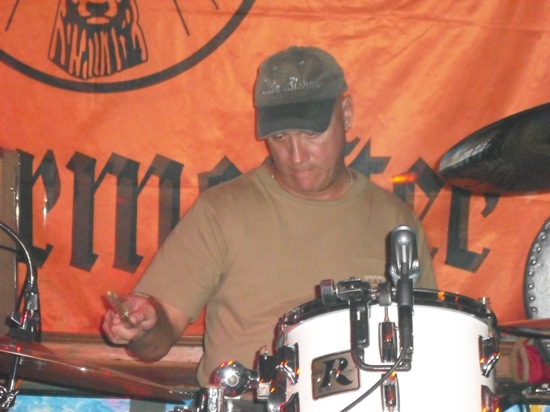 When Muggler turned from blues to Southern rock? Well, we really never left the blues. Southern rock is like a gumbo like you get in New Orleans. It is a mixture of everything and your main ingredients are blues and jazz, with lighting guitars, hard driving beats, with hard rocking bass, with a touch of country, a bit of bluegrass and a big rock sound. As you know we were into the blues and progressed to the Allman Brothers, Lynyrd Skynyrd, Charlie Daniels and Marshall Tucker. That's what the blues led to for us and it just became Southern rock. The band played blues in the early years. All I knew was Muddy Waters, Albert King, Robert Johnson and my first rock songs were "Hey Joe" by Hendrix, "Sunshine Of Your Love" by Eric Clapton. The early years were all blues: Jimi Hendrix, ZZ Top. We had one guitar and harp player. Then we added another guitar. Me and Jude basically grew up in the Warehouse. The house was a rock joint we could go see shows at the age of 13, 14 and 15. The first time I was introduced to Southern rock, I was 13 years old. Me and Jude cut religion class. We used to hang out by the train yard in Harahan, Louisiana. We would all ways be in the trains. This one train took off and went to fast for us to jump off. Cut the story short. We ended up in New Orleans's by the zoo, 15 miles from our house. So we went to the zoo and we heard this band playing: it was the Allman Brothers Band. We bought an album from Duane Allman who was a very cool guy. To me he was the best guitar player ever and no one came close. Then we started playing Allman Brothers. We learned all of the beginning album. We used to do "Layla" by Clapton. Jay B. Elston played Duane's slide nice at the end of the song. The older I get I only like playing our songs as far as covers: some Brothers or some Mule.
The change in our music came with age and progressing. Our writing ability became more mature. The reason this CD sounds the way it sounds is because the right mixture of the spirits from everyone involved in the writing, which is all of us became the spirit of one. It's the only way I can describe it.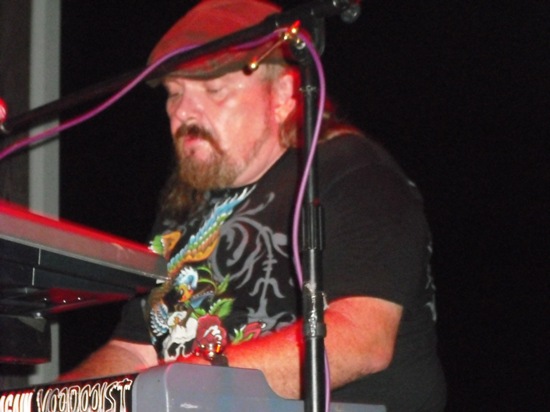 Then, you joined a band named Thunderbolt, a band that also included Wayne Lohr and Jay B. Elston, who later will play too with the JJ Muggler Band. What can you tell us about that time with Thunderbolt?
Thunderbolt time was fun and we played covers and originals. The style of Thunderbolt was some what like the Doors and some what like Steppenwolf and a little funky. Gigs were slow for Thunderbolt so Wayne Lohr left the band first so I was going to put JJ Muggler back together and Jay B Elston came along and I was determined to play originals.
After the split of Thunderbolt, so you have reformed the JJ Muggler Band with Lirette and Elston. Why did you reform the band?
After Thunderbolt, me and Jay B Elston were ready to cut a CD and we had a big following with JJ Muggler. Well, Wayne Lohr left Thunderbolt first. So Rick and Jan Windhorst came alone ready to do originals. 2 weeks before we went into the studio.
Drummer Michael McAllister, guitarist Wayne Trosclair, Jan Windhorst on keyboards and Rick Windhorst on vocals were the other players. Can you tell us about them?
Mike McAllister played on three CDs with Muggler and was the drummer in Thunderbolt. Mike left New Orleans after Katrina. We still stay in touch, he is living in Atlanta, Georgia. Wayne Trosclair, known better as Jumpin' Johnny, joined the band two weeks before we recorded the first CD. Ricky and Jan recorded one CD with us, which is the first CD and could not remain with the band because of day jobs and we understood.
In 1994, you recorded a first album, "JJ Muggler. How were the sessions?
The sessions were like working at a plant 12 to 15 hour a day. We recorded the CD in four days, mixed it in one day and then had it mastered and pressed. That's all the budget would allow. The best thing in that recording was it hard work but fun. What made it great to record was the studio In The Country: the studio In The Country was a fantastic studio. Everything was recorded live.
Did you got some airplays? Was the CD a success?
We had airplay with the first CD. "Louisiana Born And Raised" was being played on a New Orleans classic rock station to open up a home growing show they had on 93.5. It was some what successful for a band with nothing.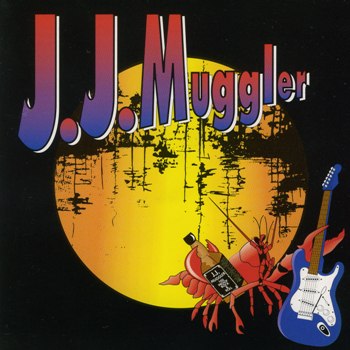 What were the main JJ Muggler Band influences: Some Southern rock bands? Some bluesmen?
The influences of JJ Muggler were of course the Allman brothers, Lynyrd Skynyrd, Charlie Daniels, The Outlaws, Wet Willie, the Marshall Tucker Band and bluesmen like Muddy Waters, Albert King, Robert Johnson, Jimi Hendrix, BB King, Freddy King, Howlin' Wolf and ZZ Top. Some of the great are Johnny Winter, Eric Clapton. I can go on and on. Me and Mike McAllister would where out Miles Davis, John Coltrane CD to we drove everybody else nuts.
Why to replace at that time Trosclair and the Windhorst?
After we recorded the first CD, we were pushing it pretty hard. We went on the road with Molly Hatchet for a few gigs. They wanted us to stay with them. I became friend with Danny Joe Brown who is Molly hatchet. God rest his soul. Danny put us on the road with them again. But Rick and Jan's job became a problem, they had day jobs. Then Wayne Trosclair left.
Wayne Lohr, ex Thunderbolt, and Vic Larocca joined the band. Could you please present them to us?
Wayne Lohr and Vic joined the band in 1996. Wayne was playing around New Orleans and Vic was Molly Hatchets guitar tec. Then we went to record the second CD.
You recorded your second album in 1996 in Macon, Georgia, at former Capricorn studios, why this choice?
It was the same design as the studio In The Country. It had some other features and I thought it would be a very spiritual session and we were away from home with no distractions, just being a band. It took us five days to record the "Hear The Truth" CD. We meet some very special people who made it a very special time. You could ask anyone in the band what was there favorite time recording and it would be that trip to make. Our good friend, Chris Hicks, set it up with another very special friend of ours, Bill Lucado. Bill made it very special and what add the icing to it was Wayne Turner from the Hank Williams Jr. Band, He had two songs he wrote that we recorded and he performed on it. The songs were "Drunk Past The Point Of Blind" and "Stormy Weather Coming On". Chris Hicks was in the studio, he was the one that made this happen, we told him to put his guitar on and get in there.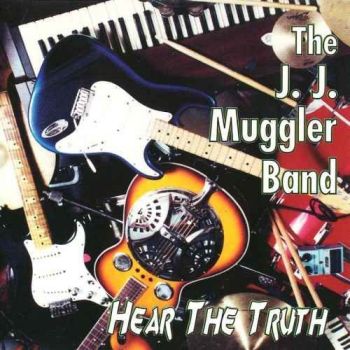 What is different with your first album?
The second CD was more hard core Southern rock. Only two songs off the first CD that could probably be hard core southern rock. They are "Louisiana Born And Raised" and a song called "Legend". They took the jam off the end so the song just lays there now.
So, you had some guests on this album as Animal Wayne Turner or Chris Hicks but no former musicians or producers of Capricorn. As long as being in Capricorn, didn't you want to invite some of them?
Why we had no producer at Capricorn? One thing for sure we had a very low budget and the CD was done so fast we didn't have time to get anymore guest. We paid for our CD and recording our self, just like this last CD.
In 1998/1999, you were recording "A New Ruin" when Jay B. Elston leave the band. Why?
We had management problems which became a power struggle between the band and management.
What are his musical influences and his career outside of the JJ Muggler Band?
He is a very big fan of Eric Clapton, Allen Collins of the Lynyrd Skynyrd Band, Toy Caldwell,
He was replaced by Ronnie Dobbs? Who is he?
Ronnie Dobbs was a guitar player for a band called Thunderhead back in the mid 70's who was produced by Johnny Winter. Then later became Johnny Winter's band. I first meet Ronnie one night at a road house I was playing. It was so strange I had the old Thunderhead tape in my tape player in my car. When Ronnie came up and introduced himself to me and told me who he was, I told him I have his old record in my car I was playing it on my way to the gig. He was looking for a bass player to do a recording session at the studio In The Country and asked me if I was interested. I told him sure, we were doing a recording there with JJ Muggler so it wouldn't be no problem. So when Jay B. left the band in the middle of the "New Ruins" CD, I asked Ronnie to come and help me finish this CD. We were going to add some new songs because I wanted to fulfill the contract.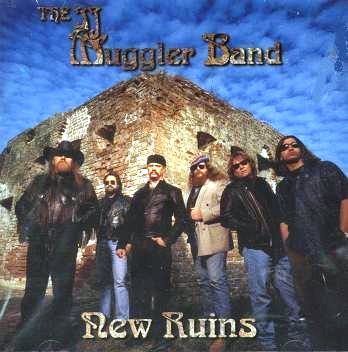 This album is less blues but is harder and heavier. Is it related to the Elston absence?
I disagree. I think this CD is bluesier than any CD we ever done. No, it's not your "same oh same old blues" we just trying to take it to another place like Robert Johnson said to do. Songs on that CD like "Chance I Take", "Voodoo Woman", "Two Joint Road", "The Wolf" and "Lay It On The line" are very bluesy with heavier guitar. "The Wolf" was written about a friend of mine named John Camble. I don't know if this is related to the Elston absence but two or three of those songs were JB songs we left on there.
Did he miss you, especially for the vocals?
Jay B. missed playing with me that's why he came back and because of my vocals.
Except Lirette, Elston, Lohr and you, we can find Tommy Chadwick, singing, on the guitar and drums. Thank you to present him to us.
I have to say this line up we have with adding Tommy Chadwick is very very special. I tried to get Tommy 20 years ago but he was just committed to another band to play drums. Tommy is a very good drummer. Beside a bad ass guitar player and a very good song writer. With him the band has found a nice sound with this "Hard Luck Town" CD. His favorite guitar player is Duane Allman and you can hear it in his playing and Larry Carlton influences.
In concert, he plays as much drums as guitar?
Tommy plays guitar way more than drums. He never plays drums in concert. He has a set at home.
One of the great successes of the record is the quality of the rhythm work, very rich as often in New Orleans music. Is the rhythm section influenced by jazz, the second line drumming and things of this kind?
Yes we are influenced by jazz and the New Orleans sound. We heard it all our lives. Jude and I really drive this band. We have some recording sessions coming up: Jude and I as a rhythm section for some up and coming guitar stars. I think some of the funky rhythms on guitar that Tommy put down. You can hear how tight Jude and I are on "Cocaine Lady" because we didn't know what we were going to play on the funky part. So we went and laid it down in one take. That could be from playing with one another for 30 something years.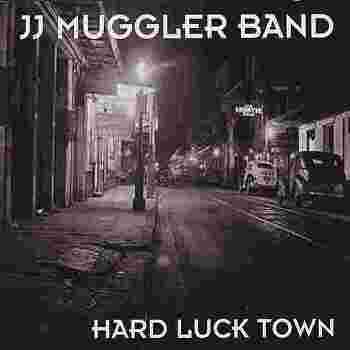 How long were the recording sessions and can you tell us about the sessions?
We recorded it at Sweet Mix Studio in Slidell, Louisiana. Wasn't a big room like the studio in Georgia but it was close to home. George, the engineer, knew us very well. We took our time recording this CD. It was a blast and we had good results.
Have you some airplays?
We have not had any air play with it yet because we never released it here. We are fixing to release it on March the 20 upcoming.
In concert, do you play your songs or rather covers?
We play mostly all JJ Muggler songs at a show.
What are the covers most played by the JJ Muggler Band?
The covers we mostly play are "Hot'lanta" by the Allman Brothers and "In Memory Of Elizabeth Reed" by the Allman Brothers , "Midnight Rider" by the Allman Brothers, "Whipping Post", "Hillbilly Band" by Marshall Tucker. We play "I know A little" by Lynyrd Skynyrd, "That Smell" by Lynyrd Skynyrd and we play "Killing Floor" by Albert King and "Going Down" by Freddy King, "Blind Man In The Dark" by Gov't Mule.
Do you play many shows?
We will do as many as possible.
And in the past?
We have played many shows in the past when the economy was good.
You shared the stage with some artists such as Lynyrd Skynyrd, Molly Hatchet, the Marshall Tucker Band, Wet Willie and the Charlie Daniels Band (and I don't talk about the bands out of Southern rock), what are your memories?
We shared the stage with Lynyrd Skynyrd, Charlie Daniels, and Marshall Tucker, who is always fun to play with cause my friend Chris Hicks plays with them. We did some shows with Wet Willie. Jimmy Hall has a very talented family like his brother Jack and his sister Donna. Jimmy is a very good guy. We played with Robin Trower, Dickey Betts, Bad Company, The Animals, Molly Hatchet, Johnny Winter.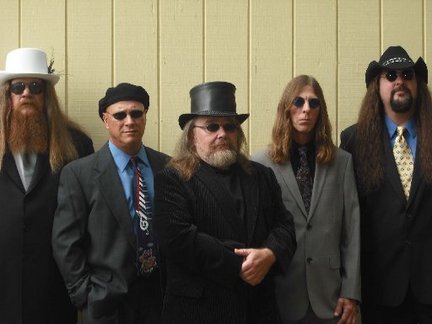 With whom did you get the best understanding?
Doug Gray and the Tucker Band. A good friend of ours: Jimmy Hall.
The first album and "New Ruins" are out of stock. Are some rereleases planned?
We have no control of these CDs as of now but we are thinking of making a Best Of CD
What are the JJ Muggler Band projects?
Main project as of now is to push "Hard Luck Town" this summer. We are lining up gigs with bands and festivals. We are working on distribution for "Hard Luck Town" threw out Europe and the U.S. We have at least 11 new songs. Four of them left over from "Hard Luck Town" that are ready to be recorded and we are looking to a new CD to start at the end of this summer. Just need to find the time and money.
What are your favorite Southern rock albums?
- Wet Willie live at the Warehouse in New Orleans, 1972. Name of this album is "Drippin' Wet Live",
- The Allman Brothers, "First album",
- The Outlaws, "Hurry Sundown",
- Lynyrd Skynyrd, "One More From The Road",
- Lynyrd Skynyrd, "Twenty",
- Gov't Mule, "Dose",
- Marshall Tucker live,
- The Allman Brothers, "At Fillmore East",
- The Allman Brothers, "Where It All Begins",
- Charlie Daniels, "Saddle Tramp".
Thanks Calvin.
Thanks.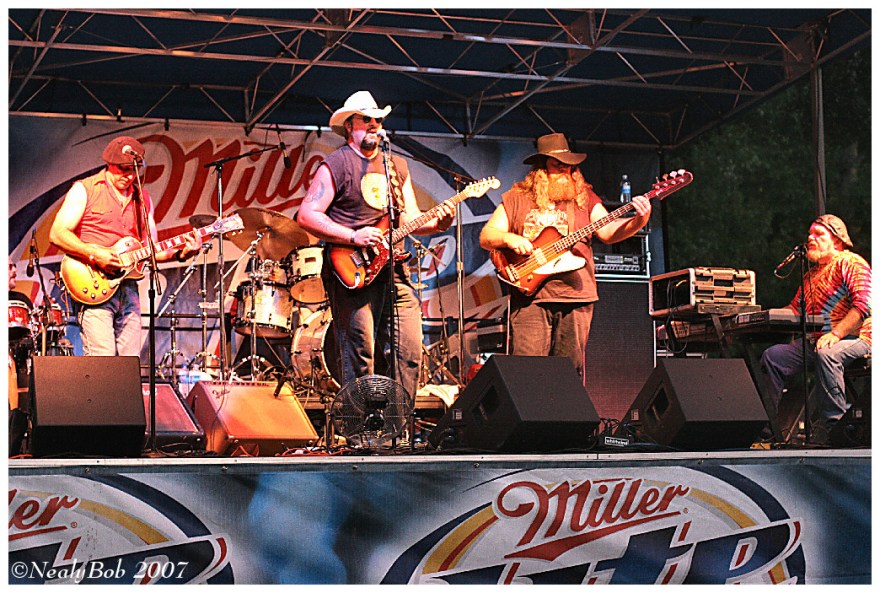 Courtesy of NealyBob @ Pbase.com