Larry Pearson
Judge Parker
Interview by Luc Brunot.
Original version of the interview published in Bands Of Dixie #72 (January - February 2010)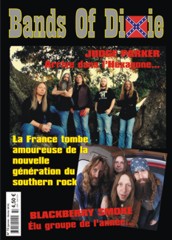 Almost known band, Judge Parker has recently released its third CD, "Along For The Ride". When you know this band is twenty years old, it seems surprising that it's only its third release. And when you also know this band is really talented and has everything to be well accepted by die hard Southern rock fans. Moreover, we'll soon be able to realize it by ourselves as Judge Parker is about to come for the first time to dispense justice in Europe and especially in France. Will finally Judge Parker make a name for itself as it deserves?
Hello,
Where are you from?
Fort Smith, Arkansas.
It seems to me that Judge Parker was formed in 1988. Isn't it?
Yes, December 2nd, 1988.
How old were you and your brother Arthur?
I was 25 & Arthur was 27.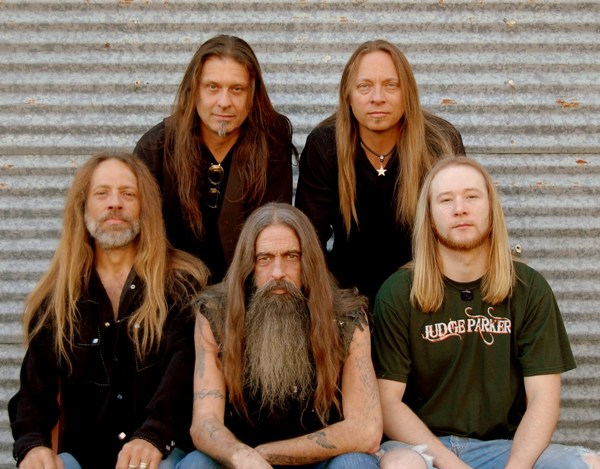 Please, tell us a little about your musical history before Judge Parker.
During the early 80's me & Arthur had bands called Legend and Whitewolf (found out there was another band with the same name out there) so we changed it to Whitehorse. Then by mid 80's we were in a hair metal band called SmithPearson (It was a band of brothers, Ronnie and Randy Smith & Larry and Arthur Pearson.) in Shreveport, Louisiana opening for bands like Pantera, Lillian Axe, Madam X & Helix.
What are your musical influences?
Tom Jones, Bob Seger, Greg Allman, Jim Dandy, Danny Joe Brown.
And your brother, who were the guitarists important to him?
Ted Nugent, Frank Marino, Johnny Winter, Tommy Bolin, Joe Perry.
The first album I know was recorded in 1998. What was the band story during the ten years before?
Recording demos & doing showcases for record companies while performing over 200 dates per year.
Didn't you record anything before this 1998's release?
Judge Parker has 150 songs recorded in Nashville, Memphis, Little Rock and Tulsa from 1988 to 1998. Some of these were actually put on the first CD Judge Parker, "Judge Parker".
Who were the others players on this record?
Chris Golden - piano & background vocals, Greg Gordon - background vocals, Buddy Church - guitar, Roy Harrington - guitar, Jim Unger - Fiddle, Larry Megill - harmonica.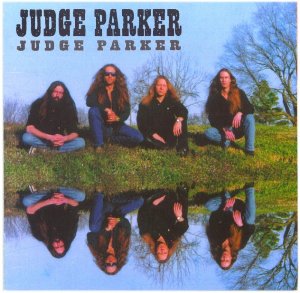 I suppose that's the guest musicians. Who were the others members of the band? The bass player? The drummer?
Robert Takatch is on bass guitar, Victor Lukenbaugh is the drummer.
Where was it recorded?
The Junction, in Madison, Tennessee. The Kitty Wells studio.
How were the sessions?
Great. For the 3 days of recording.
Did you write the ten songs?
"She Still Does" was written by Scott Boyer from the band Cowboy. The rest of them Arthur & I wrote.
Was "She Still Does", written for you?
No, we were recording session in Alabama a few months before with producer Johnny Sandlin (one of the men responsible for the sound that came out of Macon, Georgia in the 1970's). Scott Boyer was there and suggested the song. Johnny Sandlin was involved in a car wreck the day we showed up to record, he had back injuries and it looked like the session was going to be delayed. Much to our surprise he walked into the studio very slowly and said "Okay boys let's do this".
And what about the 150 songs recorded before? They've never been released?
No, they were just demos. Songs that we would write or songs that someone else wanted us to record.
Do you plan to publish it one day?
Yes, me and Arthur have talked about releasing a CD entitled "The Early Years" Various Demo's.
What was the success of this album?
I believe the more people that have our CDs is way more important than waiting on people to buy them. Therefore, more than half our CDs were for given for Public Relations & to get our name out there. It's probably the reason why I'm doing an interview with you today.
What was the Judge Parker's fame?
Having successful musicians believe in you. And all the fans worldwide.
Except the album songs, what did you play on stage?
Allman Brothers, Black Oak Arkansas, Molly Hatchet, Doc Holliday, Blackfoot, Thin Lizzy Lynyrd Skynyrd.
To cover Black Oak Arkansas or Doc Holliday is not so usual; which songs did you play?
We cover "Jim Dandy To The Rescue", "Hot And Nasty", "Cryin' Shame" by Black Oak Arkansas. We cover "Last Ride" and "Doin' It Again" by Doc Holliday.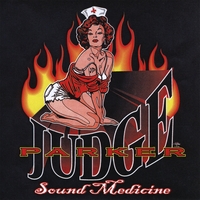 "Sound Medicine" is from 2004. Did you record anything in between?
More Studio demos for different producers.
I've read that the others players were sessions musicians. Is it true?
Yes. We used only the best studio musicians in town.
Why? Does this mean that Judge Parker was no longer really alive at this time?
This was a project done in Nashville with producers Robin Blakeney & Bud Reneau. They felt we should try something different. It was our choice to turn it into a Judge Parker CD.
No one song is written by you; they are from Bud Reneau, Dobie Gray, Robin Blakeney and some others. Why?
These producers have many songs that we chose from that we felt the record companies would hear a single. Even if we didn't write it. The main thing was getting a record deal.
Dobie Gray, is it really the famous singer and songwriter?
Yes it is. "Drift Away".
Are you close to him?
No although I have met him. He writes with those producers, Robin & Bud.
Who are the others songwriters?
Jimbeau Hinson, Grady Walker & Scott McBride.
Always songwriters working with your producers?
Most producers that we have worked with are songwriters or have a song or two that they want us to record.
The CD is very short. Seven songs and twenty five minutes. Why?
It wasn't cut at first to be a record. It was cut to get a record deal then we would add a few songs later.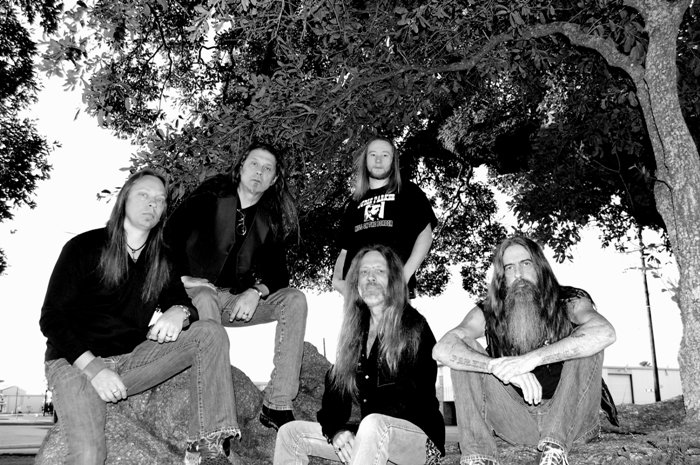 Why, in the end, did you choose it to release it on disc?
It was a very well produced project.
And did you get a deal?
We did not get the deal with these songs, we decided to release it under our Court Records label. Our Previous demos are just that Demos mostly rough mixes.
I was told the disc is out of stock. Does it means you sold it real well?
Yes.
Is it planed to re-release it?
Yes, more being made to sell soon.
If I am not mistaken, all your discs were released by Court records. Is it your label?
Yes it's me, Arthur & William Lee Golden (of the Oak Ridge Boys).
Do you have other discs than Judge Parker on the Court Records catalog?
At this time we have 3 Judge Parker: "Judge Parker", "Sound Medicine" & "Along For The Ride".
What is William Lee Golden doing in a label that only releases Judge Parker records?
William Lee Golden set up many showcases for Judge Parker throughout the early 90's.We were turned down by every major record company in Nashville. They weren't interested in southern rock. A lot of them would string us along and make promises to sign us only to be let down again. William said, "Let's start our own label and call it Court Records", so we did.
"Along For The Ride" is your new album. Steve Defresne is on bass, Lloyd D. Price on guitar and Vic Lukenbaugh on drums. When did they sit in Judge Parker?
Victor has been with Judge Parker since 1994, Lloyd and Steve joined in 2008. Touring can take its toll on musicians, our good friends Lloyd and Steve are no longer in the band. Replaced by the seasoned and very talented John Seaburg on bass from the band Crawdad which featured Steve Gaines who went on to join Lynyrd Skynyrd. Seth Freeman on lead and rhythm guitar, this 25 year old guitar slinger adds a fiery blues touch that the audience raves about. Together these 2 have brought new life to Judge Parker, we have a great band for 2010.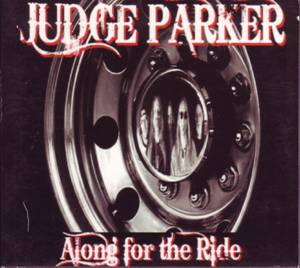 Was Lloyd D. Price a lead and rhythm guitarist?
Lloyd played both lead and rhythm guitar.
Where was the CD recorded?
Recorded in Nashville, Tennessee & mastered in Tulsa, Oklahoma.
How long were the sessions and when was it?
The sessions were recorded in 4 days Aug 08.
Chris Golden had already produced your 1988 record. Can you tell us about him?
Son of William Lee Golden & also the drummer for the Oak Ridge Boys.
Are the songs by you this time?
Yes except for "The End Is Not In Sight" (by Amazing Rhythm Aces), "Freewheelin'" (by Jeffery Steele)
Are you satisfied by this new record?
Very satisfied.
Do you think that the Judge Parker's style has evolved significantly since the 1988 album?
Absolutely. Like a polished stone. We never sold out to another genre or what was popular at the time.
Is this why you have trouble finding a record company?
Yes, but I feel that will soon change now that we have sold a lot of CD's and radio and press has done so much.
Another big rock name in Arkansas is Black Oak Arkansas. I suppose you know them well?
Like family. We have toured off & on for 20 years under the name of Black Oak Arkansas along with Jim Dandy & Ricky Lee Reynolds. They have recorded 2 of my songs. "Arkansas Moonshine" & "Sweet Delta Water" (which is soon to be released on the new album "Memphis Meantimes)".
From when to when were you part of Black Oak Arkansas?
Me, Arthur and Victor have been a part of Black Oak Arkansas since 1989. Jim Dandy called me yesterday about doing January 29th and 30th with him. He lives in Memphis which is only a few hours away, we know all the songs and are always there to help him out, "Judge Parker to the Rescue". ha!ha!
Did you record something?
Yes, mostly demos and such. Victor Lukenbaugh played drums on the Black Oak Arkansas record entitled "Rebound" 1994.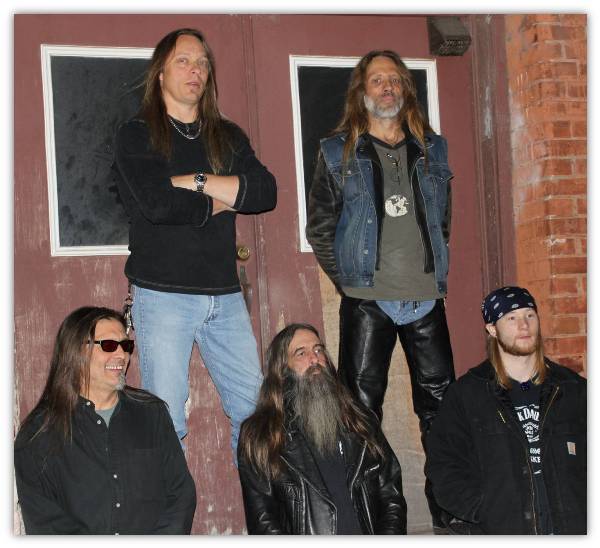 With what others bands are you in touch?
Molly Hatchet, Oak Ridge Boys, Winger, Pat Travers, Frank Hannon (of Tesla) & Rudy Sarzo (of Ozzy Osbourne & Whitesnake).
How many shows each year?
We still do over 200 dates a year & we'll start 2010 off & running and we'll be doing our first European tour in April 2010. Tour dates should be up soon on our
www.myspace.com/judgeparker
.
How many shows are your supposed to play in Europe?
About 10, with the help of many from www.teenageheadmusic.com we look forward to a successful tour.
Will you come in France?
Yes, Festirock April 10th.
From one concert to another, are your set-lists changing a lot?
Depends on what the show is for & where it's at, time & who's at the show.
What are the most important memories of Judge Parker?
We were hired to play at John Carter Cash's 21st birthday at a small club in Nashville and Johnny Cash, June Carter, Bill Monroe & Minnesota Fats were in the front row smiling & having a good time. Although they are all gone now, that moment still lives on in our hearts. Another memory which comes to mind, we were in Mobile, Alabama playing a club & across town that same night was Molly Hatchet, The Outlaws & Marshall Tucker Band. Later on that night we played "Dreams I'll Never See", Hatchet version, & Danny Joe Brown walked in with all the other bands & crew. He got up on stage with us during the intro & stayed up there with us for an hour. He's a lot like Pat Travers, if he finds out we're playing in the same city you can bet he'll be there & put on a show.
After the new record, do you already have other projects?
Yes, we are recording and writing right now.
What is your definition of Southern rock?
Soulful, country, Rhythm & blues with an edge all rolled into one.
What are your favorite Southern rock records?
Outlaws: "Bring It Back Alive";
Molly Hatchet: "Molly Hatchet" & "Flirtin' With Disaster";
Black Oak Arkansas: "Ain't Life Grand", "Balls Of Fire" & "X Rated";
Lynyrd Skynyrd: "Second Helping" & "Street Survivors";
Blackfoot: "Strikes", "Tomcattin'", "Marauder";
Marshall Tucker Band: "Greatest Hits";
Allman Brothers: "Brother And Sisters", "Eat A Peach" & "At Fillmore East".
Thanks Larry.
Thank You Luc!