Dru Lombar
Grinderswitch
Dr. Hector and the Groove Injectors
Interview by Luc Brunot.
Original version of the interview published in Bands Of Dixie #36 (January - February 2004)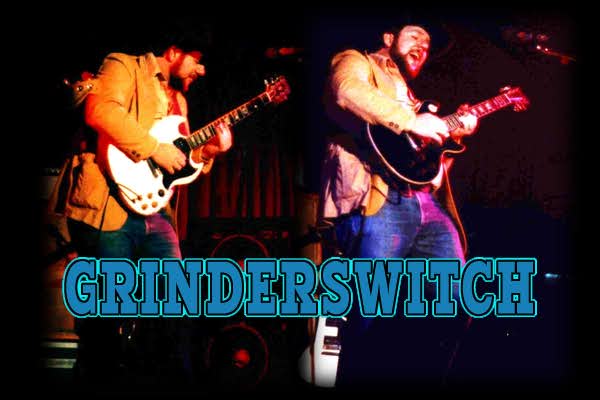 The announcement by Grinderswittch of its return on the scene didn't leave us insensitive. As you can imagine, we wanted and needed to know a bit more... so we asked Dru Lombar some more explanations.
Hello Dru, It's a great honor for me to ask some questions to one the most famous artists of Southern rock. I remember well the time I was searching for the very rare LPs such as "Honest to Goodness", "Macon Tracks" or "Have Band, Will Travel". Are all the Grinderswitch's albums available on CD now?
Hi Luc, "Honest to Goodness" and "Macon Tracks" are the only old Grinderswitch available on CD.
Do you have you projects to edit some old LP's on CD such as the Capricorn's albums or "Red Wing"?
There are no plans in the near future to re-release "Redwing" and "Pullin' Together". If we start touring on a large scale, I will try to have everything available.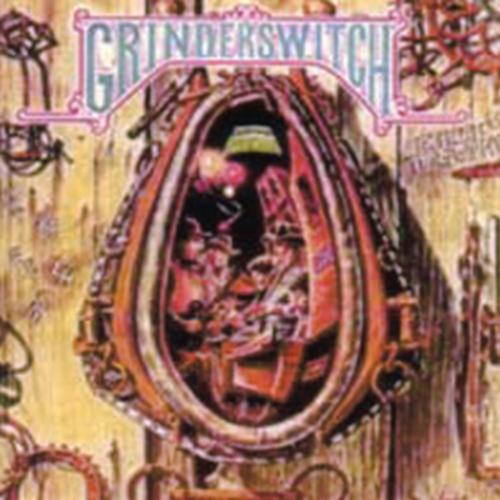 What are you favorite Grinderswitch's album?
My favorite Grinderswitch album was "Pullin' Together". It was the first album we did with Stephen Miller and it is so full of energy. The band really matured musically making this album.
Before Grinderswitch, he played with Elvin Bishop. How did you meet Stephen Miller and how did he become a member of Grinderswitch?
Stephen Miller was living in San Francisco playing with Elvin Bishop. Joe Dan was out with the Allman Brothers Band and met him at the Fillmore. He asked Steve if he would like to join Grinderswitch and Steve was ready for a change so he moved to Macon and we became a five piece band.
Sometimes, he is mentioned as Steve Miller. Was he confused with the well known guitarist?
He was often confused with Steve Miller, the guitar player.
Was Joe Dan Petty still working with the Allman Brothers Band when he was a member of Grinderswitch?
Joe Dan worked with the Brothers until we recorded our first album, also during the 90's until he was killed.
You had the good idea to edit, these last years, old tapes with "Unfinished Business" and "Live At My Father's Place". Are there others Grinderswitch's unreleased albums such as "Unfinished Business"?
There are no more Grinderswitch tapes to release, so I am working on a new one, I hope to have it out next year.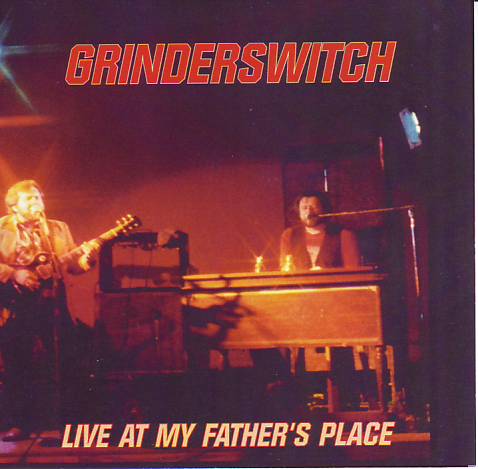 About "Live At My Father's Place", do you remember when it was recorded?
My Father's Place was recorded 1978 or 79. We did a show at this great club in Long Island, NY called My Father's Place. We did it with the Winters Bros Band. The place was packed with loyal Southern Rock fans. It was great. The show was actually recorded for a live radio broadcast. You can tell by the crowd response that everybody was into the music. The more they responded the harder we played.
The version of "Hide Away" on this live (like one "Live Tracks") contains vocals. The original version from Freddie King is instrumental. Why did you add vocals? Did Grinderswitch create the words?
We added the songs "Pipeliner" and "Do the Walk" to make it into a medley for the live show. Too stretch it out. It made a great encore.
On the Capricorn's "Hotels, Motels and Roadshows" LP, some tracks by Grinderswitch, Bonnie Bramlett and the Marshall Tucker Band were recorded during shows in England. Were there others artists?
In Oct 1977, we went to Europe with Bonnie and the Marshall Tucker Band. We did dates in Germany, France, Holland, Belgium and Great Britain. We were Bonnie's backup band as well as doing our own show. We had a great time. We came home broke but what an experience.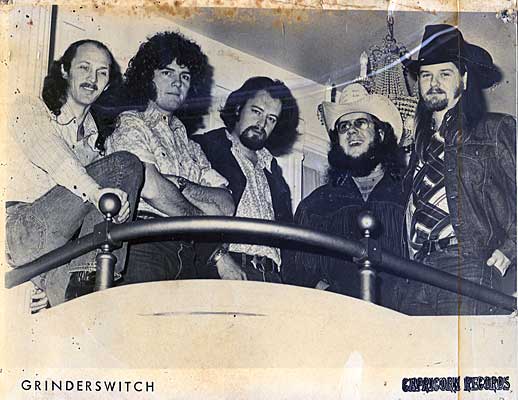 Was it the only time Grinderswitch came in Europe?
The European tour lasted for three weeks. It was the only time Grinderswitch was in Europe. Since then I have been over with Dr Hector Hector. We played the Lionel Hampton Room in the Méridien Hotel in Paris twice for two weeks at a time.
Good memories?
I really enjoyed Paris.
I suppose that you played in Paris where you were in France. Did you play in others French towns?
Paris was the only French city I have played.
Did you tour in others country like Japan or Canada for example?
I played Japan and Canada but as Dr Hector.
Grinderswitch appears too on the discs of "Volunteer Jam III And IV" ("You And Me") and "Volunteer Jam VI" ("Lady Luck"). I don't know very well how was the Volunteer Jams organized by Charlie Daniels. Each artist played only one song or a more subsequent set?
The Volunteer Jam was organized by Charlie Daniels and his management Company "Sound Seventy productions". Each year he would invite ten to twelve artists. They would each get a fifteen minute set. It would be different every year with the exception of us and the Winters Brothers Band.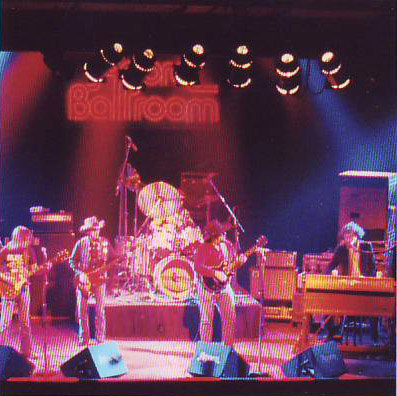 How many years di Grinderswitch play at the Volunteer Jams?
We appeared on every Jam but one. Over twelve. The money made was given to different charities and we had a lot of fun.
Great memories?
I saw James Brown and his band, Ted Nugent jammin' with the Charlie Daniels Band, I had breakfast with Carl Perkins and Papa John Creach. I met Hossman Allen from WLAC who, as a kid, I heard my first blues and soul music on his radio show based in Nashville. And many more experiences that go on and on.
Studio versions of "Lady Luck" appear on "Unfinished Business", "Right On Time" and "Have Band, Will Travel". Why did you record three times this song? Maybe is it your favorite Grinderswitch's song?
We first recorded "Lady Luck" on an album we did for Atco which they never released. Then we did it on "Right on Time" because Atco wouldn't release the other version. Then we did it at the Volunteer Jam to promote "Right On Time" and it ended up on the Volunteer Jam. "Right on Time" didn't sell so when started "Have Band Will Travel". The record company bought the masters from Atco and we released it on that record. Years later I ended up with original masters to the Atco album and released it on my label. It wasn't my favorite song but it has paid a few bills.
I have read on your website (
http://www.grinderswitch.com/
) that Grinderswitch is reformed. It's a very good news for us, Southern rock fans, but why?
I have reformed Grinderswitch because I was burned on Dr Hector (fifteen years). Grinderswitch music is more open and higher in energy. The reason I have reformed Grinderswitch is the Blues is dying in the USA so it just made sense to go back to my recording beginning.
What are the musicals differences between Dr Hector and Grinderswitch?
The only difference between Grinderswitch and Dr Hector is Grinderswitch is more guitar driven and has less horns. Maybe Grinderswitch is more rooted in country.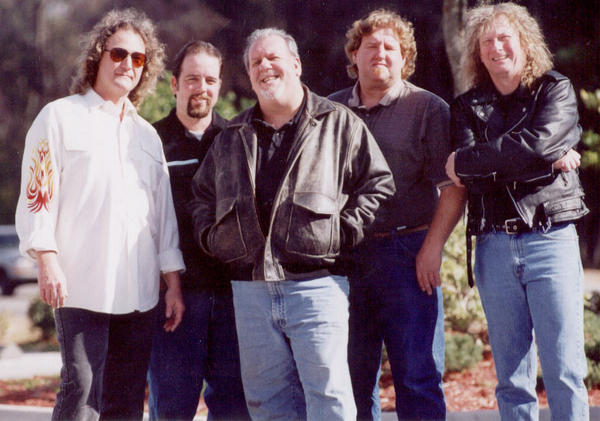 Is Grinderswitch reformed with the former members: Stephen Miller, Rick Burnett, Larry Howard, Austin Petit or Chris Anderson? Who are the actual musicians?
The new Grinderswitch is Wally Condon on drums, Jack Corcaran on guitar, Steve Miller on bass (not Stephen Miler) and Eddie Stone on keyboards and vocals. We are working on a new CD entitled "Ghost Train from Georgia". We plan to release it after the first of the year. We are looking for backers to finish the production.
On your website, I have read that John Samuelson from Doc Holliday joined Grinderswitch but you don't mention him in your answer. Is it true that he joined?
John Samuelson was with us for a few months but he lives in Atlanta and he could only rehearse now and then. So I now have a great bass player named Steve Miller and we can rehearse three times a week to get the music very tight. Eddie just shows up at the shows and fits in.
How did you meet Eddie Stone and John Samuelson? Do you links with Doc Holliday?
I have known both Eddie and John for many years while they have been with Doc Holiday.
Do you still have contacts with the former members? Do you have news from them ?
Sadly Stephen Miller passed away three weeks ago from a long term disease. I see Larry Howard every once and awhile and talk to Rick now and then. Austin is married and home watching the kids and Chris Anderson is playing I heard with Lucinda Williams.
Now that you have reformed Grinderswitch, what is the future of Dr. Hector and the Groove Injectors?
Dr Hector is Grinderswitch without Eddie Stone. We play around Florida and don't really plan on touring.
Is the New Grinderswitch still playing Southern rock? Does it play only the old tunes of the band or new songs?
Grinderswitch is doing the old tunes as well as new ones.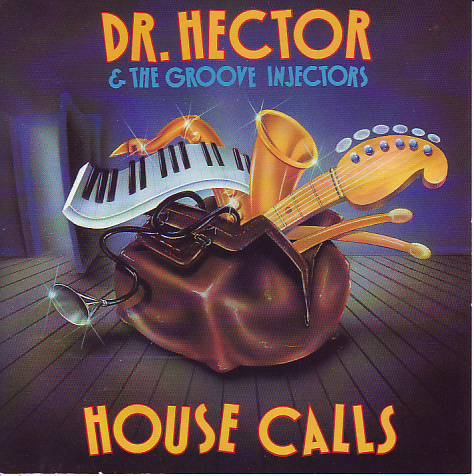 Before you formed Dr. Hector you played with Grinderswitch. But before Grinderswitch, did you play with another band?
I was in several regional bands until I moved to Macon, Ga to help form Grinderswitch.
"House Calls", the first Dr. Hector is from 1990. What did you do between 1981 and 1990?
The first Dr Hector release was "Prescription" which was on Kingsnake Records and released in 1988. Several cuts appear on the "Cure for the Common Groove" which is available on our website.
If I'm not wrong, you're from Jacksonville but Grinderswitch was located in Macon where Capricorn records was. Thus, you know well the two capitals of the Southern rock: Macon (with the Allman Brothers and all the others great Capricorn's artists) and Jacksonville (the hometown of bands such as Lynyrd Skynyrd, 38 Special or Molly Hatchet). Are the two towns very different?
Jacksonville, Fla and Macon, Ga are as different as night and day. Jacksonville is a big city with lots of industry and seaports and Macon is a slow movin' town, much smaller. Actually The Allman Bros started out in Jax and ended up in Macon. Capricorn attracted all of the bands where as in Jax bands would form then go off to Muscle Shoals to record.
Are you still working with "New South" as an agent for artists such as Sonny Rhodes or Floyd Miles?
I gave up being an agent when the Blues market in the states
Working as an agent, maybe you have many contacts with artists: do you see, now, bands playing Southern rock?
Are there some Interesting new Southern rock bands? There really isn't a Southern Rock circuit to play so all the bands are doing what they can to work except for the Allmans or Skynyrd who are just big.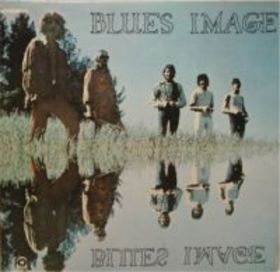 For you, which are the indispensables Southern rock albums?
The best Southern rock albums to me are "Fillmore East" of the Allman Brothers Band, "Travelin' Shoes" of Elvin Bishop, Blues Image and The first Skynrd's album.
What is Blues Image? I don't know a band or an album with this title?
Blues image was a band from Miami FL with Guitarist Mike Pinera. They did two albums and the hit "Ride Captain Ride". If you can find the first album, it's great!
What are your mains musical influences as a guitarist and as a singer?
Influences go back to the 50's and 60's. I listened to The Ventures, Lonnie Mack, Travis Womack and Elvis Presley. In the 60's, I really liked The Rolling Stones and The Animals. Throw in a little Herbie Hancock and George Benson and don't forget BB King and Elmore James. And I was a big fan of Stax Records artist.

Please mention all CDs are available on our web page.
Off Course, Dru. Thanks and goodbye.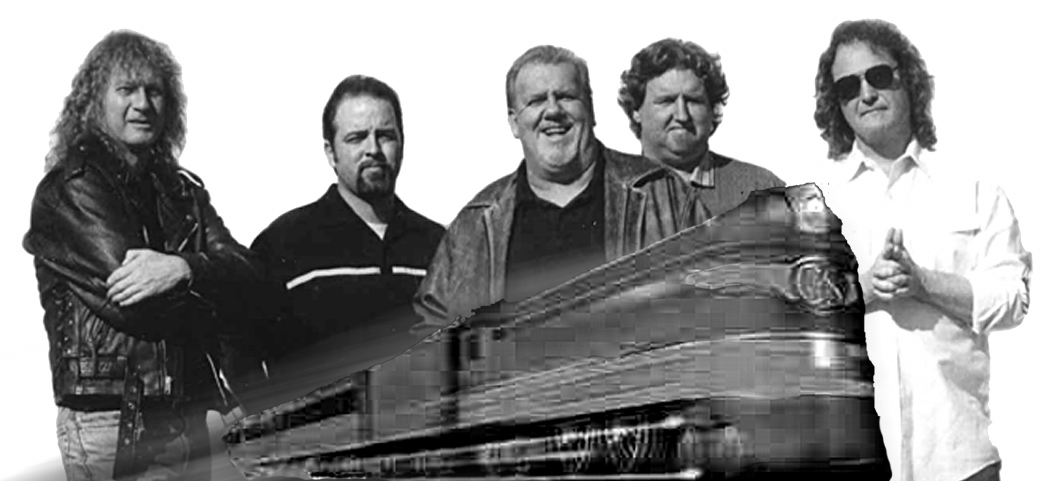 Grinderswitch's discography
(in the recording's order)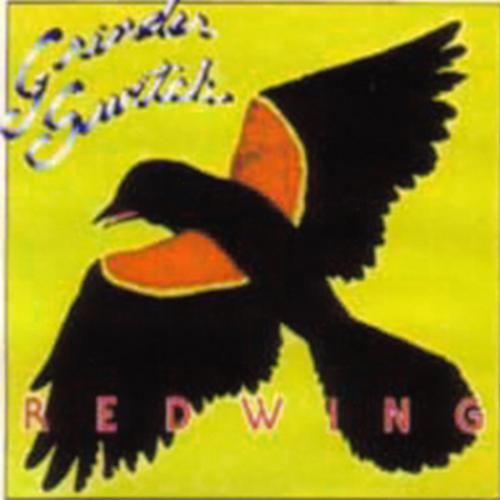 Honest To Goodness
(LP Capricorn or CD One Way, 1974)
Macon Tracks
(LP Capricorn, 1975)
Pullin' Together
(LP Capricorn, 1976)
Redwing
(LP Atco, 1977)
Unfinished Business
(CD NSP)
Right On Time
(LP Auric, 1980)
Live At My Father's Place
(CD NSP)
(1)
Have Band, Will Travel
(LP Robox, 1981)
Live Tracks
(CD One Way, 1994)
(1) There is a bootleg version of this show, ending not by "Hide Away" but by "Open Road".
Doctor Hector & The Groove Injectors discography
Prescription
(King Snake, 1988)
House Calls
(King Snake, 1990)
Emergency
(Ichiban, 1991)
Bad Connection
(King Snake, 1995)
Cure For The Common Groove
(King Snake, 1998)
Vital Signs
(NSP, 2001)