Henry Paul
Outlaws - Henry Paul Band
Blackhawk - Brothers Of The Southland
Interview prepared by Didier Demeslay and Luc Brunot
Interview realised by Luc Brunot.
Original version of the interview published in Bands Of Dixie #88 (September - October 2012)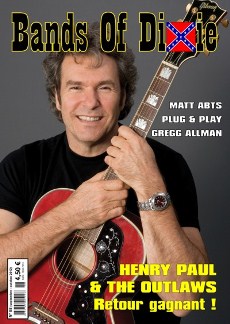 While a lot of people wonders about the legitimacy of many historical bands still active or sadden the current musical quality that they offer, there's a band that commands respect. And this band is the Outlaws. Even though Hughie Thomasson departed this world - leaving unfinished his comeback attempt - the band takes off again with a freshness worthy of the first day and a new record at the level of his first LPs ... those whom Henry Paul was part, and Henry Paul that has now taken over the command of the Outlaws...
Hello Henry,
When Billy Jones and Hughie Thomasson were in the Outlaws, the singing was shared between the three of you. Now they are no longer there, it could have been expected that you sing all the songs, but you don't... Why?
Well for a number of different reasons. First of all there are many good singers in the band. Secondly they want to sing. Also the band's personality reflects more than one lead voice so it made sense to stay in character. I think having a variety of lead singers makes a band's musical personality more interesting.
Your voice is very different from Hughie's voice. Have you encountered some difficulties in covering some songs he was singing?
Well in the four songs of his that I sing in the show I haven't had any difficulties. His range (while slightly higher) and mine are similar. I've listened to those songs over the years and I tried to remain faithful to his phrasing.
After some months of the band reformation in 2005, you left the Outlaws but you did return to business after the Hughie Thomasson's death. Can you enlighten us about the events that prompted this departure and this return?
I left in 2005 because of conflicts between both bands touring schedules. Blackhawk had a new record set to be released and we felt it wasn't fair to either group to try and do both. After Hughie's passing I felt that if the group was to carry on I might be able to help in making that happen. Also Blackhawk's touring schedule was not so demanding and it would be easier to give the time and energy necessary to the Outlaws.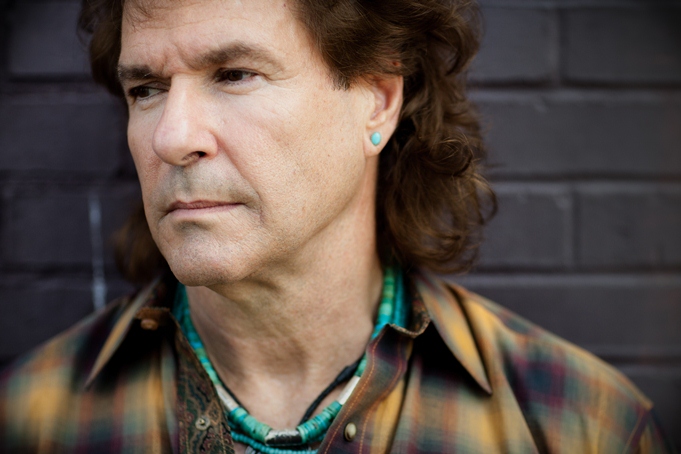 In 2010, at our usual annual referendum, The Outlaws were elected band of the year, the album "Demos", album of the year, you as vocalist of the year, Chris Anderson as guitarist of the years and Monte Yoho as drummer of the Year. These results show how French Southern rock fans are attached to the Outlaws. But nevertheless the band played only once in France in 1983. Is there a chance to see you performing here in the coming months? The fans are eagerly awaiting it.
We would love to come to France and play for the French fans of our music. The opportunity has not presented itself yet but if it does we are eager to come and play. We were honored by your publication's awards. I remember finding out about it and feeling a sincere sense of joy!!!!
Many legendary bands have lost their soul and their music along with their original members. For many people, only the Allman Brothers Band and the Outlaws have kept intact their qualities or have acquired some others, but in any case haven't decreased the level of their music. Are you okay with that and could you explain it?
I think that the songwriting in our band is at the center of our resurgence. Both Billy Crain and I have developed a very successful songwriting collaboration with help from Chris, Dave, and Randy. As far as the soul of the group goes we still have the energy to perform at a high level. That's a genetic gift from God.
The two guitar players, Billy Jones and especially Hughie Thomasson, were prominent in the sound of Outlaws. One might think they were irreplaceable. Yet the chemistry between Chris Anderson and Billy Crain is also exceptional. How have you thought of setting up this duo... They had never before played together, no?
No they had never played together before this band. I invited Chris into the group in 1986 because of his intense passionate style of play. He was very capable of putting himself into his performance. Billy was a stand out player in the Henry Paul Band with a very highly regarded reputation as a world class player and the timing was right for this collaboration. They also understand the genre of music we're in and excel in its style.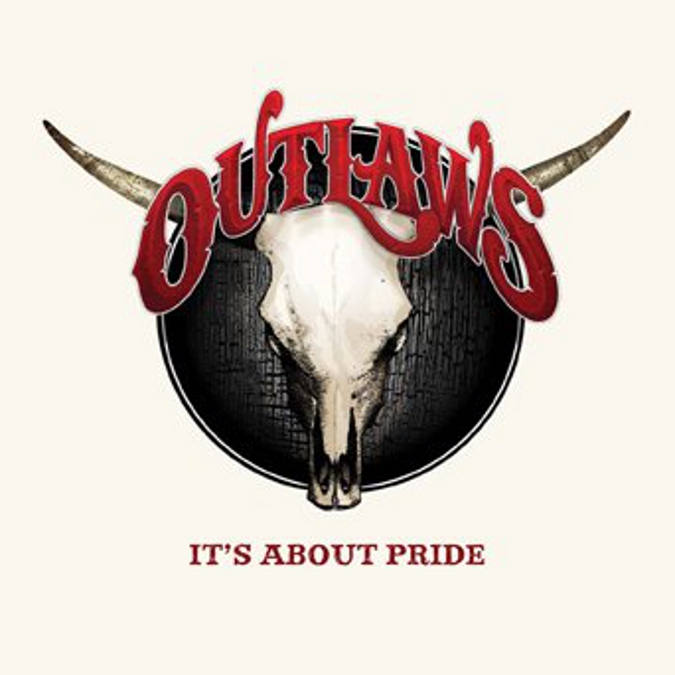 I've always seen the Outlaws as a kind of crossing between the guitar edged Southern rock guitars Lynyrd Skynyrd-style and country rock with vocal harmonies Eagles/Poco-style. Which type of music do you feel closest to?
Both. I have a deep affection for the singing and playing aspects that go into defining our musical personality. I love the aggressive nature of the band musically and the beauty of the vocal arrangements.
Which band doing vocal harmonies impresses you at most in this field?
The Eagles are quite special in this field. Crosby, Stills and Nash we're enormously influential in this area and before them the Beatles, the Byrds, and the Buffalo Springfield were very important stylists.
Can you tell us about the recording "It's About Pride" sessions?
We tried to remain faithful to the band's musical personality and stay away from anything that got in the way of our "live" style. You'll notice there are no fades on the album. We worked up endings while performing these songs live. It's a very honest reflection of the band's musical soul and our co-producer Michael Bush worked very hard to deliver this record.
Much of the songs that appear on "Demos" are too on "It's About Pride". What changes have you made by re-recording these songs?
The demos were exactly that. Road maps for the song's arrangements etc. They were recorded in a small studio at Billy's house and didn't have all the sonic qualities of a properly recorded album. If you listen to both you can hear the difference.
Some songs were already on "Demos", I noticed that some others were already on your set-lists a few years ago. Finally, you didn't need to create too much for this record?
Well all the songs we written in the context and time frame of the formation of this band. In that regard they're all new compositions written exclusively for this album. Some of the earlier pieces were included in the show earlier than others. It wasn't until we finished the album that we worked all of them into the show. It helped to have the time necessary to write this record.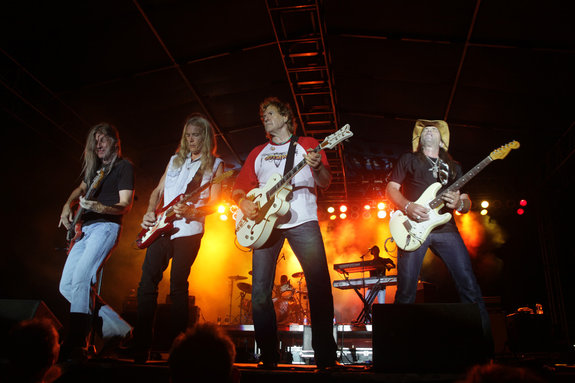 Why did you choose to cover "So Long" that you created for the Henry Paul Band?
I've always loved that song and wanted this band's musical stamp on it along with Billy's and mine. I thought it was a song that would make a good addition to this record.
Why an addition? Were you missing a song? Why not have used another song that appeared on "Demos"?
No we weren't missing a song. I had planned on re-recording this song for a while. I thought it turned out great.
"Grey Ghost" is another great song of the Henry Paul Band - even most famous - that the Outlaws cover sometimes. Why did you not choose it?
"Grey Ghost" is more of a marker in time as a song and "So Long" was not so linked to history.
If you were now to put back together again the Henry Paul Band, would it be different from the current Outlaws band?
Well all the original members of the Henry Paul Band are still alive and musically active. I think it would be fun to bring them together for that idea.
Barry Rapp of the Henry Paul Band and Steve Grisham with you rubbed shoulders in the Outlaws are part of Ghost Riders who release a new album. Are you in touch with them?
Yes I'm still in touch with both Barry and Steve. We have talked about getting together and writing sometime soon.
Have you too some projects in parallel with Blackhawk?
I have some songs whose style fall between the Outlaws and Blackhawk that I'd like to cut a solo record on, but the two band's keep me pretty busy.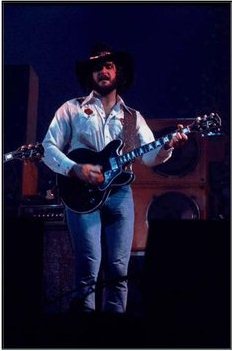 Your new album is delivered only on your site. This may limit the distribution. Do you intend later to use the traditional distribution channels to sell it in stores?
We are releasing the record September 25th internationally to record stores and digital format retailers. Rocket Science and Sony Red are going to make sure it's available everywhere.
The "Brothers Of The Southland" project was also a great success in the opinion for our readers (album / band of the year and you singer in 2008). How was this project born and how did you get involved in it?
It was a project that was conceived of by our producer S. Scott Miller. It was a lot fun hanging and recording with many of my old friends on that project. It didn't seem to have the organization and industry push to make it really go.
On this record, you covered the great "Dixie Highway" that I think you wrote in 2004 for the "Bring It On" released by the Iron Horse band. You also composed the beautiful album title, "Brothers Of The Southland". Do you play sometimes these with the Outlaws and do you think you will record it with them one day?
"Dixie Highway" was a song I wrote in the middle eighties for an Outlaws album. I wrote it with Duane Evans and Chuck Glass. I offered it for the "Brothers" project and I thought we cut a pretty good record on it. The Iron Horse record was done earlier. They loved the song and cut a good record on it also. I'd like to cut it again someday.
You had written it for "Soldiers Of Fortune"? Why did this great song not been after all selected for the album?
I don't recall if it was written before we recorded "Soldiers Of Fortune". I'd like to cut it again for sure.
Do you think do you will record another album?
I have plans to cut new records on the Outlaws, Blackhawk, and my own as well.
By asking the question, I thought of a new Brothers Of The Southland album.
I don't know if that group will ever get back together again to record. It was more of an idea in the moment.
Have you found a recipe for turning gold every project you are part?
Not really. I just approach each project with care and try invest a lot of myself into them. I think it's the attention to details that is most important. It also helps to have time to write a great record.
Many Outlaws fans expect the release of "Once An Outlaw», the last album project recorded by Hughie Thomasson. Do you know what will happen to this CD?
I really don't. I had nothing to do with that but like other Outlaws fans I hope it gets a chance to be seen and heard.
If it will be released, will you see it favorably while you didn't be part of it? Would you be afraid this CD makes competition to the one you just recorded?
I think all Outlaws music should be out there... Especially Hughie's last work. I don't see it as competitive at all. I see it as inclusive.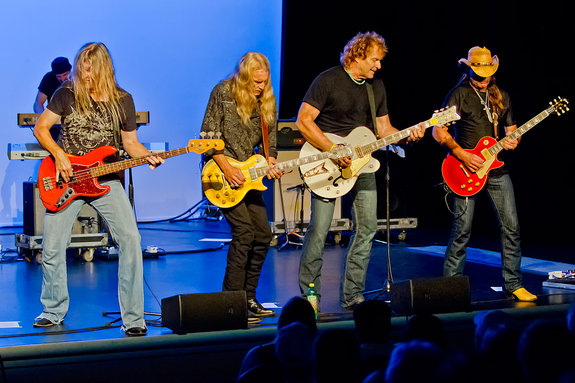 We also heard that Hughie's family (his wife I believe) intended to give permission to Chris Hicks to play under the Outlaws name? As we knew, she was ruled out of court. Can you tell us more about this case?
I really don't know anything about any of that. As far as the case is concerned it's been settled.
Another release concerning the Outlaws is the four CDs box set "Anthology (Live & Rare) 1975-1981" with live recordings and rare studio outtakes. Have you been asked to work on it?
I've seen early ads for its release. It should be a great addition to an outlaw's fan's collection.
If you look at the past, what are the discs and the songs you have done which you are most attached to?
I think the Outlaws first three albums are standout as well as the first Henry Paul Band album and the first Blackhawk record. These are records I'm most proud of.
Are there any filmed tapes that could one day allow the release of a DVD about the Outlaws of the seventies or about the Henry Paul Band?
I haven't seen anything really good on either group. They came along before a lot of film documentation was done.
You had come back with the Outlaws in 1986 for "Soldiers Of Fortune", a record that sounds quite different from the rest of the Outlaws stuff. What was the idea? Do you play sometimes or would you like to play some songs on this album?
That was a bit of an unusual album. I think we were trying to fit into the current music scene. The songs that endure from that album are "The Night Cries", "Cold Harbor" and the title track "Soldiers Of Fortune".
Your last name, Paul, sounds like a French name. Do you have ancestors from France?
Not that I know of...
How do you define Southern rock?
I think southern rock was for me more of a time and a friendship with a close knit group of like minded musical groups. The Allman Brothers, the Charlie Daniels Band, the Marshall Tucker Band, And Lynyrd Skynyrd.