Pat Terranova
Rambler
Interview by Luc Brunot. Introduction by Didier Demeslay.
Photo credits: Brad Yougberg
Publié dans Bands Of Dixie n°109 (Second trimestre 2016)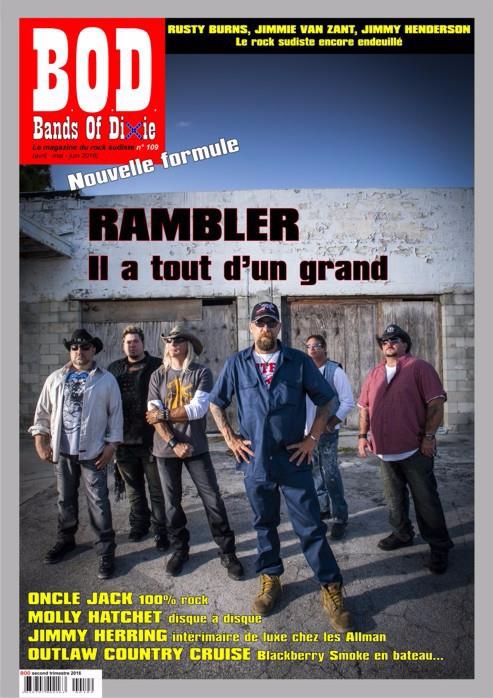 Bands Of Dixie has the mission to introduce the emerging bands, those who represent the succession of the seventies famous names that everyone expects in the Southern rock community. With Blackberry Smoke we obviously hold a band to which a very few is missing – just not to be born at the right time – to play in the big leagues. Just behind is a handful of bands excepting to become its challengers. There is – I should say there was - Swamp da Wamp and Rambler that, with his second album "This Town Is Not Pretty", has obviously reached the next level. A very fine album whose perpetrators deserve to be on the cover of our magazine. Interview with its leader Pat Terranova ...
I've read on Reverbnation that Rambler was born in 2003, a year before your first album. But in the interview that you gave to our magazine in 2004, you said that you were playing some songs for many years. Thus, I guess it was with other bands, right? What is your musical journey before Rambler?
I played the songs solo, as I was writing them, I would sometimes sit in with other bands, but Rambler is my first and only band.
At the time of this interview, less than six months after the release of "First Things First," you were already in pressing it for the third time. So, it was working well for you and you were planning to record a live album. But at the end, it took ten years before a second CD. Why?
Before putting together the current line up, we went through 6 guitar players and 4 bass players, I was also traveling the country building a fan base and promoting the album any way I could. During this time I also had a struggle with addiction, but the guys stuck with me through it all.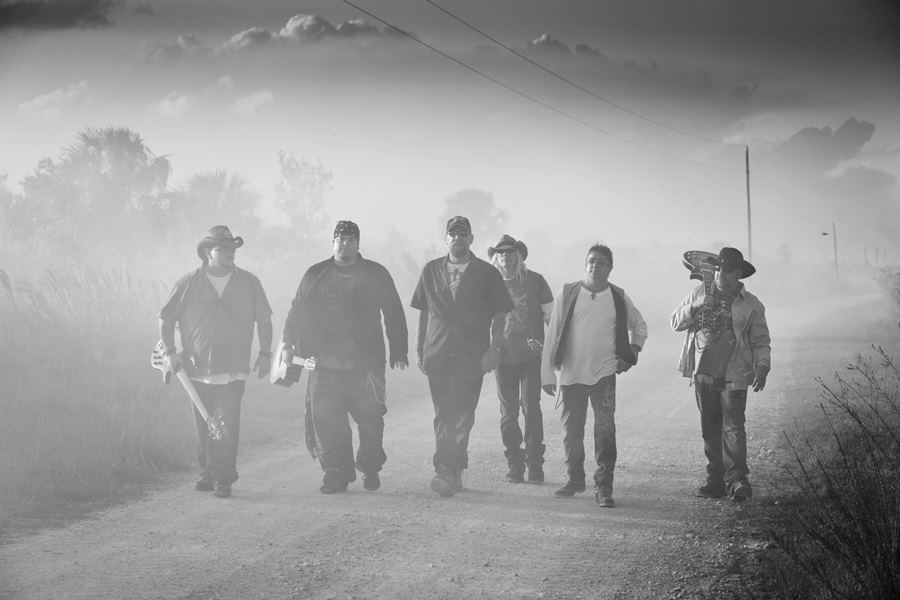 Lynyrd Skynyrd seems to be your main influence but what are the other ones?
Molly Hatchet, Marshall Tucker, Charlie Daniels, David Alan Coe, The Outlaws.
Can you introduce us the different Rambler players?
Adam Jason - vocals, acoustic guitar, electric guitar
Rich Pierce - vocals, electric guitar
Sam Jochananov - lead and slide guitar
John O'Brien - vocals and bass
Brian "Spiderkeys" Webster - keyboards and organ
Johnny Calia – drums (James Poreccas' son)
Your drummer, James Porecca, died November 27, 2014. I imagine that the passing of one of the oldest members of the band was a shock to you?
It was more than a shock, it was like losing a brother, his death was unexpected, he believed in me more than anyone else did, it wasn't a shock, it was a catastrophe.
What do your songs talk about?
My and other peoples struggles in life.
You write or co-write all the CD material except "Sun's A Risin '". Did Adam Uhlan wrote this song for Rambler or is it a cover that you chose?
It was a song that Marc Loren presented to us and believed that it was a good fit for us.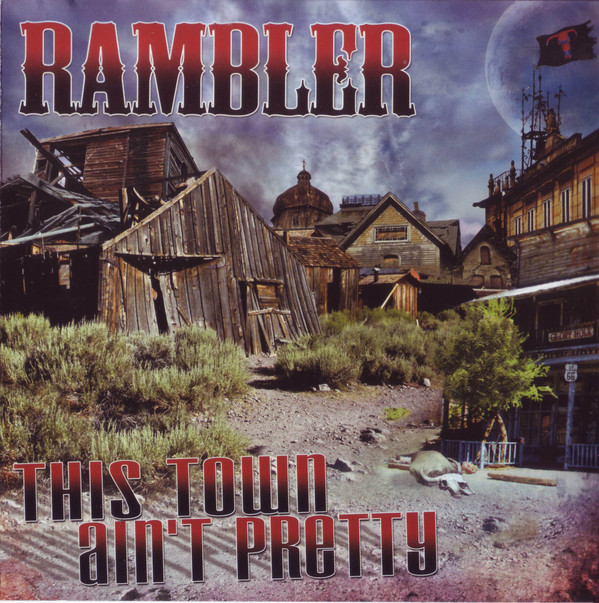 You write sometimes alone, sometimes with another Rambler player or with the whole band. How does it work?
It depends on the song, some songs write themselves, but sometimes it's someone coming to rehearsal with an idea and we work on it together.
What is the more important for you when you're writing a song?
Is having the listener feel what I felt when I wrote the song.
How has evolved the music played by Rambler since your first album?
The new album is more of a collaboration, with everyone having input and bringing their musical and life experience to the music.
When did you start working on "This Town Ain't Pretty" and how long did it take?
We've worked on it for years, due to scheduling, it took about 4 months from the beginning of recording to final product.
Your two albums are very well produced and recorded. Are you very careful on these subjects or is it just a question of luck, having with Marc Loren as a top engineer?
We were very careful and lucky to have been able to work with Marc again.
Why did you choose this front cover with this abandoned town?
Like the songs I've written, the cover just came to me as it portrays a town that's not pretty.
Your album is available for download at CDBaby but it is uneasy to find it on CD, why this choice?
It is not a choice, the language is a barrier and we have yet to find the right distributor.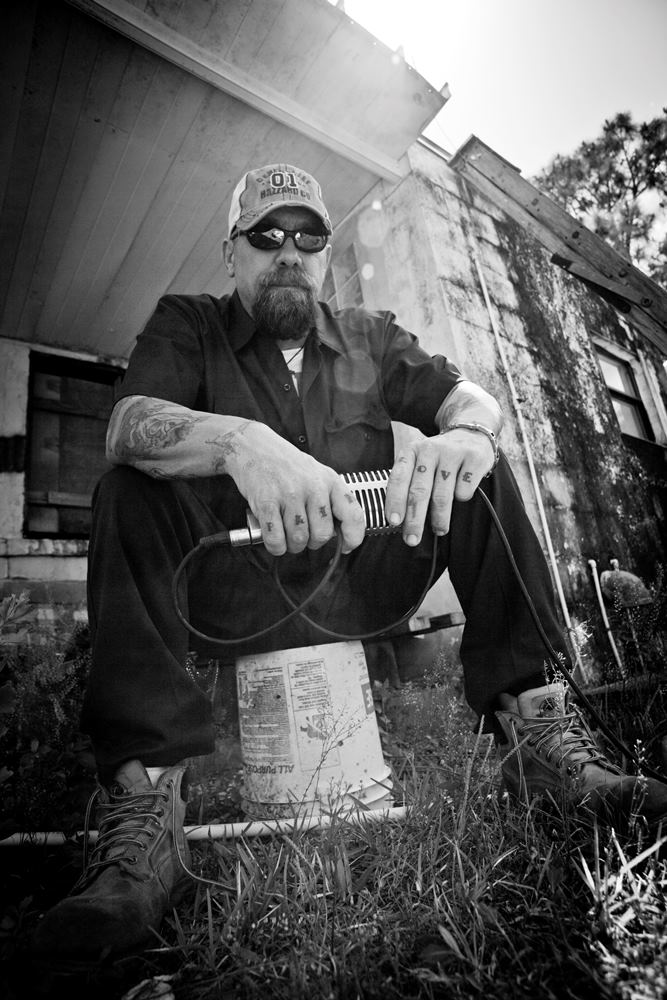 How many concerts do you play each year?
Since being in the studio and due to the untimely passing of James Porecca, we have been regrouping and preparing to get out on the road as much as we can this year and hopefully get out to Europe.
Do you play outside of Florida?
We've been as far as Nashville.
What can we possibly find on your set- lists?
Songs off both our albums.
Do you play mainly your original material or covers?
We have two albums worth of material, we play our originals and have been know to do a cover or two.
Do you sometimes share the stage with some legendary bands?
We've had the honor to open for Lynyrd Skynyrd, Molly Hatchet, Blackfoot, Dave Mason, Marshall Tucker, Charlie Daniels, David Allen Coe, Pat Travers.
Florida is rich of many bands. Did you develop close relations with some of them?
Last couple of years has been more about concentrating about the band, we haven't gotten out to so but plan to this year.
The most part of the historical Lynyrd Skynyrd players are now dead, the Allman Brothers Band broke up, we don't hear too much about the Marshall Tucker Band, etc. Won't Southern Rock fail soon?
Absolutely not, with bands like Rambler, Blackberry Smoke, and Swamp da Wamp to carry the torch, Southern Rock fans are some of the most loyal fans out there.
Gig Michaels, Swamp da Wamp singer, has just passed away. I believe that you had plans with him. What did he represent to you?
He was like us, the next generation and future of Southern Rock, someone to help carry the torch and share the music and lifestyle with the next generation.
If you had the choice, would you prefer to live now with the comfort we have, the current technology (computers, Internet, recording equipment, etc.) or come back in the 70's at the golden age of Southern rock or maybe in another time?
I would love to have been in the 70's in the Golden Age touring with the greats.
What are your personal plans and those of Rambler?
Touring to support "This Town Ain't Pretty".
And your dreams?
To have a number 1 record, play on the biggest stages and win songwriting awards.