Ira Stanley
Dixie Peach
Interview by Luc Brunot.
Original version of the interview published in Bands Of Dixie #95 (November - December 2013)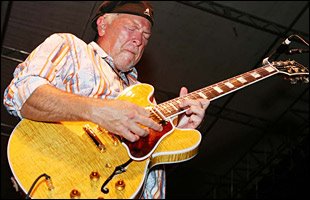 The original Dixie Peach's adventure lasted three years in the early seventies but the flame was never really extinguished and, finally, the desire to re-activate the band was stronger. The band is now back on the road and in the studio. Ira Stanley tells us the story of Ohio's peaches and talks about their latest album... "Blues With Friends".
Hello Ira,
Are there any peaches in Ohio and is it considered that Ohio is in Dixie (I have read that "Dixie" was composed by a singer from you State) or is the name of you band a reference to the Allman Brothers Band that impressed you when you saw the band in 1970?
When I saw the Allman Brothers Band in 1971, I was so impressed with their sound and how tight they played as a unit that I wanted to play that kind of music. That was really the beginning of southern rock as far as I knew. We formed the band and rehearsed five days a week for months before we ever played a show. We had our first show in Cincinnati in 1972; but, we had not named the band. One of our drummers (we had two when we formed the band) suggested "Dixie Peach". He said it was a hair cream used by African-Americans to straighten their hair. (
www.flickr.com - Dixie Peach Hair Dressing Pomade Advertisement - Ebony Magazine, June, 1960
) Since it sounded southern, we all thought it was a great choice. We were from Ohio which is considered the north; so, we wanted a southern sounding name.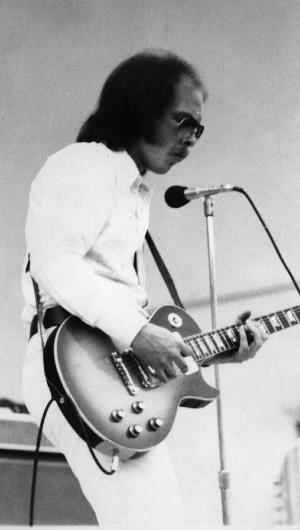 What were your musical influences before that and what did you do before Dixie Peach? Did you play in some others bands?
I started playing guitar at age 13 like a lot of other kids after seeing the Beatles on "The Ed Sullivan Show". Those first couple years, I played in a band that played current rock covers. But, a couple brothers who lived across the street from me played in bands also. They were older but saw that I was serious about learning to play and they turned me on to blues music. So, I was almost 15 and began studying the music of Paul Butterfield, Howlin' Wolf, Muddy Waters, and many others.
A watershed period for me was 1967. I spent that summer studying the music on four albums: John Mayall and the Bluesbreakers with Eric Clapton, The Paul Butterfield Blues Band, Fresh Cream, and The Jimi Hendrix Experience. I think I wore out those records learning the guitars parts to almost every song.
My band at that time was a very popular local group, the Pictorian Skiffuls. (
www.buckeyebeat.com
) We never had enough original material to produce a record. But, the bass player in that band was Mike Rousculp who helped me form Dixie Peach. Mike and I have been playing music together since 1967.
My early guitar influences were Eric Clapton, Jimi Hendrix, Michael Bloomfield, B.B. King, Albert King, and Jeff Beck. I was lucky enough to meet both Eric and Jimi after they played show in Ohio. When we got into southern rock, Duane Allman and Dickey Betts were major influences. I got to see Duane three times before his death. His slide playing just amazed me and pointed me in a new direction musically. One of my musical dreams came true when Dixie Peach backed up Dickey Betts and he and I played those great guitar harmonies. He is a great guy.
Some artists who were famous then fall into oblivion. Has today Duane Allman's slide guitar playing the same influence and the same power?
I believe Duane's influence has grown over the years since he passed. I read a lot of music magazines and see a lot of players list him as an influence. Some of these players never got to see him live; I wish there were more video from those days. I was fortunate enough to see him three times; he had an amazing presence on stage. Rolling Stone magazine listed him as #2 on the list of greatest guitar players. He made slide guitar a viable voice in electric blues rock music.
How did you set up the band? Could you introduce the players?
The band includes Tony Paulus (keyboard, guitar, vocals), Steve Williams (keyboard), Mike "Roscoe" Rousculp (bass, vocals), Steve Benson (drums), and me (lead & slide guitars, vocals). Mike and I met Steve Williams in college. Steve, then, introduced us to Tony who was from his hometown. We started the band in 1972 and played/toured until 1975. When we reunited the band, we needed a new drummer. We added Steve Benson who played much of the same type of music.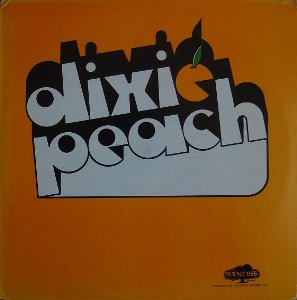 You played your own material or mainly covers?
About half of our live show is original material. Some of the songs are from that first album in 1974. We are playing a lot of the material from the new CD, "Blues With Friends". When we play covers, we choose songs that we like or have influences us. Some of those songs include tunes by the Allman Brothers Band, Eric Clapton, and Grateful Dead.
Could you tell us about your 1974's LP? How did the recording sessions go?
When we went in to the studio, we had been playing all of those songs in our live show. Almost all of the recording was us playing live in the studio. There were very few overdubs and all the solos were done live. I think we only did two sessions at the studio.
The LP is very hard to find. Why don't you release a CD version?
You must be a mind-reader! I am currently in the process of getting the album converted to digital. Then, I'll release it on a CD later this year. For one of our early reunion shows, I made some CDs of the original album and gave it to friends. I have eight unopened copies of the original album left over from the old days.
Do you want to keep these 8 Lps to keep a track of what you you created or do you still sell copies when do you have the opportunity?
Once I get the album converted and the CDs finished, I'll keep a couple albums and sell the others.
What were the highlights of the band and your best memories from this 1972 to 1975 period?
I'd say the highlight was when we became a touring band. Prior to 1973, all of us were in local bands. When we did our first road trip to Louisville KY and Charlotte NC, everything changed. We went on to record the album and play at concert and arena venues. Roscoe has a ledger book that lists everywhere we played by date; it's fun to look at that book and bring back some fun memories.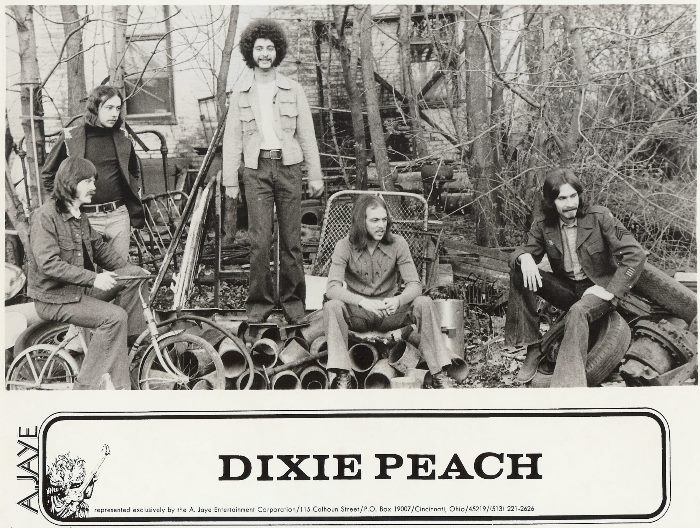 No strong memories of meetings with some bands you played with?
Some of the best memories are of the bands. Our first theater concert was opening for Joe Walsh. He mostly stayed to himself; but, he came out of the dressing to check us out when we started playing. We did two arena shows with Roy Buchanan when he released his first album. He was a guitar legend long before his album was released. He was a great guy, a regular guy who was interested in what we were doing. He said he liked my slide playing. We did a mini-tour with Spirit; they were good guys to hang with.
The band broke up in 1975. It was due to the wearing effect of being together for a too long period as in many bands?
Being together seven days a week does wear on bands. I'd say our lifespan was about the average for a band like we were. After a while, some of us wanted to do different things both musically and personally.
Did you never play again after until 1998?
We did a set of music together in 1985 for fun at a club where Roscoe and I were playing. We had no thoughts about reuniting; it was just for fun.
After the end of the band in 1975, did you continue to play music? To play in other bands?
Yes, I played in a few local bands. The bands were all very different playing blues rock, jazz fusion, or classic rock. I've always been blessed to have musically talented friends in bands.
You reunited in 1998 for a gig that was sold out and as I read, you "began playing the gig annually and billed it the "Annual Final Appearance." Do you still play only this annual gig or do you play more?
We play more now. The last few years, we've played three or four times a year in addition to that gig. With the release of "Blues With Friends", we are starting to gig regularly and play out of town like the old days.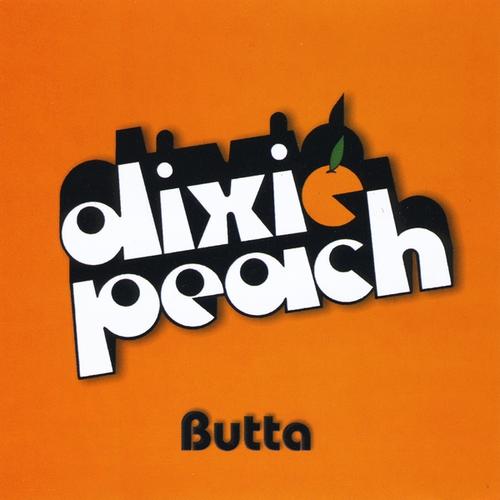 You released "Butta" in 2002. How was it born? Even if you all were living in different places and did play rarely together on stage, had you the possibility to do rehearsals? Did you record together in the same studio?
We did rehearse some of the songs and the covers were songs that we know. Generally, we would cut rhythm guitar, bass and drums together. Then, Tony and Steve Williams would come to town and we'd cut their parts. That album was recorded in my home studio.
I see Tony Paulus was the main song writer on the disc. He had a particular important role in the birth of this album?
Tony was the one that had some new songs and they evolved over time. "Bumps" was originally going to be an instrumental.
Before to talk about your new CD, could you resume the major events for the band since "Butta"?
About the time "Butta" was released, I won "best guitarist" at a competition at the Rock & Roll Hall of Fame and Museum. The event was sponsored by Gibson Guitars. After that, the Gibson Custom Shop began using the band as its house band for musical events. We would back up their artists such as Dickey Betts, Lee Roy Parnell, Johnny A, Carl Weathersby, and others. All the band members of Dixie Peach play in other bands as well; but, when we get together it's special for us. We play annually at the Rock Hall and at the Gibson Custom Shop plus other gigs.
For "Blues For Friends", only one song is by Tony Paulus. All others are from you. How many time did you need to write the nine others? Are songs coming easily to you?
I wrote most of them over the time that we were working on the album starting in 2011. I found that writing comes easier for me when I can capture an idea so I don't lose it. When I set up my home studio, I was able to quickly record my idea and go back later and work on it. I had "writer's block" for many years because I wasn't happy unless the song was great. When I realized that every song doesn't have to be great; it freed me up to write. I also discovered that writing can be hard work; but, it's worth the effort. Songs can evolve over time. "Night Ride" started as a jazz fusion instrumental, for example. One day, I hope to write that "great" song that I've been searching for.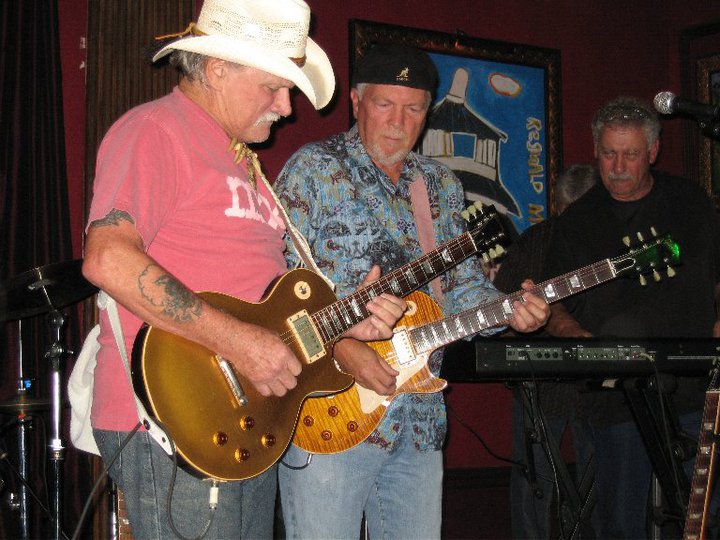 The new album was recorded in two studios, one in Dayton, one in Nashville. Is the Dayton's studio your home studio? The use of a studio in Nashville; was it because you had to record some friends?
The Dayton studio is my home studio. When we first set it up, we used the Roland V-drums that we used on "Butta". When Steve switched to real acoustic drums, we really started getting the sound we were looking for. We also bought a new Allen + Heath board and several new microphones and preamps. When you're happy with the sound, it makes the creative process better.
The Nashville studio is Lee Roy's home studio. He has a great setup and was gracious to offer to let me record some parts there. We used his studio to record his parts and Jack and Etta as well. Since they all live in Nashville, it made the collaboration much easier. It also helped that Lee Roy has so much recording experience and he showed me a lot.
The most known friends are Lee Roy Parnell, Jack Pearson and Etta Britt. You said you backed the first of them. Were you in touch with the others for the same reason?
Dixie Peach has backed Lee Roy many times; he brings out the best in a band. We performed with Jack a couple times in Nashville at Gibson Custom Shop events. Those were Gibson's Summer Jams when we served as house band. Jack is about as good as they come on guitar and I was thankful that he agreed to play on the album. Lee Roy introduced me to Etta and she got into the songs quickly. She is a top notch vocalist and released her first solo album last year.
Did you try to have Dickey Betts playing on your album?
I did not contact Dickey to play on the album. We have backed him up three times and he has said he enjoys playing those shows with us. Hopefully, I can get him on the next album; that would be awesome.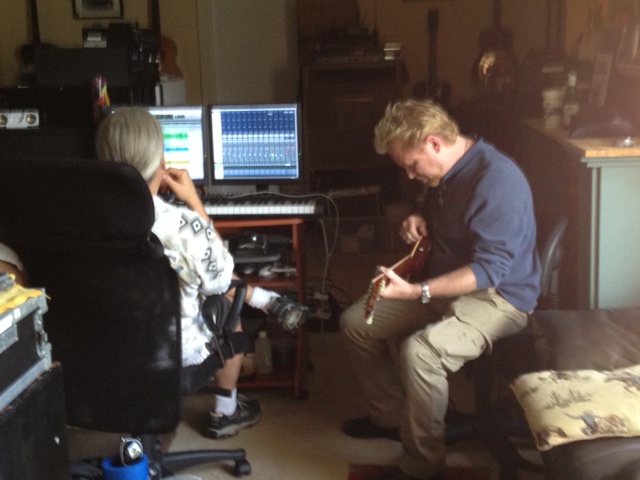 Why to have chosen to have guests on your new record?
I like the variety that other players bring to a project. I've listened to so many albums in my lifetime and found many get boring. Having variety gets the listener more engaged in the music, in my opinion. The slide guitar part that Lee Roy played on "Don't Want To Wait" was very different from my original part, for example.
With you, Paulus, Parnell and Pearson, we have four guitar players but you invited also two more guitarists, Scotty Bratcher and Lee Swisher. Could you introduce them?
Lee Swisher is my guitar partner in a cover band that we play in as a hobby. He has the same guitar roots as me; but, his style is a little different. We play well together.
Scotty Bratcher is a young guitar player (24 years old) that is a natural talent. He lives near me and we have been playing gigs together since he was 14. He is having good success and has released a new CD this year. Check him out:
www.scottybratcher.com
.
You have horns on "Pork Chop Blues". Could you talk about that and would you like use horns more often?
For that song, I wanted a big blues band sound like the Electric Flag. So, I wanted horns. I asked a local recording engineer if he had any recommendations for a horn section. Since he teaches music at a local high school, he put together some students to play the song. They did a great job and I'm happy with the sound we got. We had an alto sax, tenor sax, trumpet, trombone, and a baritone sax.
I have a couple songs I'm writing that have a Memphis R&B sound. A horn section would be perfect for those songs.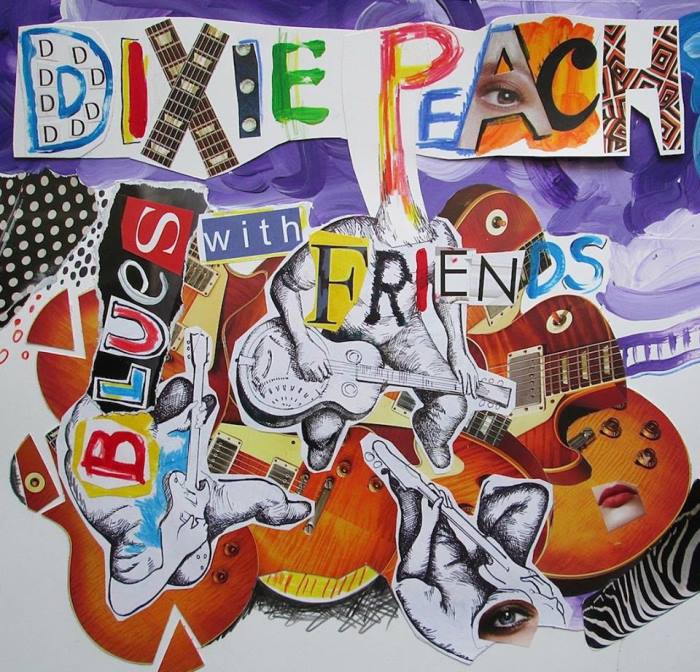 Except the friends, is there something different with this third album?
The biggest difference is that it's all original and we're happy with the results. In the past, other people try to tell you what to do... managers, etc. They are trying to help; but, they dilute your focus. The other difference is that we didn't cut corners. We took the time to make sure all the music was recorded and presented well. We hired a great engineer, Bud Snyder, to mix the music. We hired a first class person, Rodney Mills, to master the recordings. Bud Snyder had received Grammy nominations for his work with the Allman Brothers Band and Gregg Allman recordings. Rodney Mills has gold records all over his studio for his work with the Atlanta Rhythm Section, .38 Special, and others.
The packaging and his cover art are very beautiful, warm and colorful. Who is Rick Garcia?
Rick Garcia is a surrealistic artist who lives in Miami, Florida (he's also a guitar player). I came to know Rick when I bought some guitars from Gibson that he had painted. The guitar on the back cover of "Butta" was the first guitar I acquired. I like his surrealistic style. Since then, we have become good friends. I approached him about that CD cover and he agreed to do it. I just told him the CD name was "Blues With Friends" and he came up with that great cover featuring guys sitting playing guitars. I get great comments on that cover. Check him out at:
www.colorsofom.com
.
"Blues With Friends" is available in CD format and on mp3. Are there many mp3 sales? Where, geographically, are your best sales?
Sales are coming equally from CD format (
www.cdbaby.com
) and
iTunes
... some mp3 sales. About half of the sales are coming from Europe. That's why I'd like to schedule some performance there next spring. Our US sales are primarily the Midwest and South.
I'd like to thank you for having taken the time to talk about Dixie Peach. I'd like to end this conversation by asking what are your plans and your dreams?
I am planning another CD for next year. Most of the songs are already written. We are very proud of "Blues With Friends" and I hope that the next CD will be even better. I also hope that we will get significant airplay on the radio and perhaps on the XM Bluesville Channel. I would also like to book a tour of France and England next year and meet some of my facebook friends that are supportive of our music.