Jimmy and Rickey Stewart
Tennessee River Crooks
Interview prepared by Jacques Dersigny and Luc Brunot.
Interview realised by Luc Brunot.
Original version of the interview published
in Bands Of Dixie #88 (September - October 2012)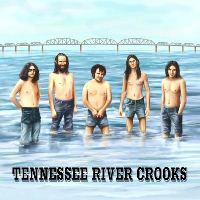 Tennessee River Crooks were unknown to most of us a few months ago. After having introduce it to you, we were fortunate to be contacted by the band. We jumped at the opportunity and asked the obvious questions to the Stewart brothers.
Hello,
Recently appeared a CD bootleg version of an album by Tennessee River Crooks, that had, at least, the virtue to make the name of this band better known, but we would like to know a little bit more. So we are happy to talk quite a little. As far as we know, Tennessee River Crooks was Ronnie Waters and Larry Farrar on guitars, Jimmy Stewart on bass and Ricky Stewart on drums. Who was singing?
Jimmy sang all the lead vocals on the tracks, background vocals were by Rickey Stewart, Ronny Waters, Dianne Davidson, Honey Combs, and Mike Hendrix.
Could you introduce us the musicians, what was everyone's story, his musical career before the Tennessee River Crooks was set up? What are their influences?
Everyone in the band started playing at an early age and cite the Beatles as being their primary influence, but all the bands of the "British Invasion". Jimmy and Rickey's dad, who was also named Jimmy Stewart, was part of the rockabilly era and had two releases, "Rock On The Moon" and "Nuttin But A Nothin" that are still available on compilation CDs. Of course, being from Tennessee, all members of the band were influenced by country music. They all played in other local bands at one time or another before forming the Tennessee River Crooks.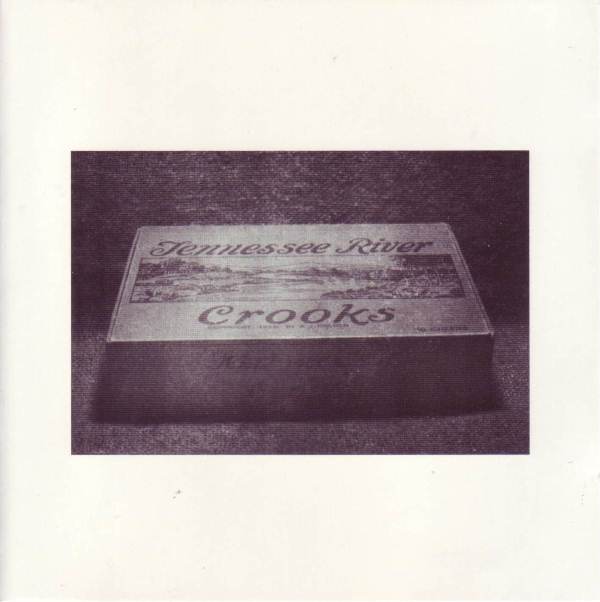 When and how Tennessee River Crooks was set up?
In 1970, Jimmy and Larry Farrar (a childhood friend of Jimmy) were playing in a band called Rat Salad, and was approached by Mike Hendrix about joining with some friends of his to play. From this meeting the band Hit and Run was formed with Jimmy, Larry, Henry Kelley, Mike Hendrix, Pat Michaels, and Bill Clayton. Their intent from the formation of this band was to play their own original music and Jimmy and Mike began writing separately and bringing their own music into the mix. Not long afterwards, Larry Farrar left the band to take a full time job and Ronny Waters then joined the band. After a short period of time, Pat Michaels and Bill Clayton, who was a vocalist for Hit and Run, left to pursue a solo career. Rickey Stewart then joined his brother in the band to play drums. The lineup in 1973 consisted of Jimmy Stewart on bass and lead vocals, Rickey Stewart on drums, and Ronny Waters and Mike Hendrix on lead guitars. It was during this period that the band changed their name from Hit and Run to Tennessee River Crooks and the band was based primarily out of Paris, Tennessee. The name Tennessee River Crooks was suggested by a friend of the band by the name of Jerry Crouch who worked the door for the band at various gigs. He always kept the money from the door in a Tennessee River Crooks cigar box, which was a cigar company based in Tennessee. In 1975, Larry Farrar rejoined the band and they started working on their first album, which was recorded between June and October of 1976. Mike Hendrix, who had left the band for a short period in 1975, came back and played on some of the cuts he had written. The album was recorded in Puryear, Tennessee, just a few miles north of Paris, Tennessee and was released in March of 1977 on an independent label called Sound Farm which was also the name of the studio where the album was recorded. In May of 1977, the band lost a dear friend and integral part of the band, when Ronny Waters was killed in New Johnsonville, Tennessee.
The songs are credited to Stewart and Hendrix. For the first ones, is it Jimmy or Ricky?
Jimmy was the writer on some songs, Mike on the others.
Can you tell us about the recording sessions?
The album was recorded between June and October of 1976 at Sound Farm Studios and all basic tracks were recorded live with vocals and overdubs added later. Jimmy and Rickey remember cutting the song "White Lightning" on a Friday night as a thunderstorm was approaching and they were trying to get the song cut before the storm hit.
How would you describe the musical style of the band? Would you label it southern rock?
The band was influenced by other southern rock bands such as Lynyrd Skynyrd, Allman Brothers, 38 Special, etc. During this period the band met the members of Lynyrd Skynyrd backstage at a show in Murray, Ky, and also had the chance to open shows for Barefoot Jerry, Henry Gross and Target.
I've seen on the Internet two different covers for the LP: "Tennessee River Crooks" (1976) and "T.R. Crooks - To A Brother" (1977). Why?
After Ronny Waters passing in 1977, the band decided to reprint the album with a different cover to honor their memory of their friend and brother.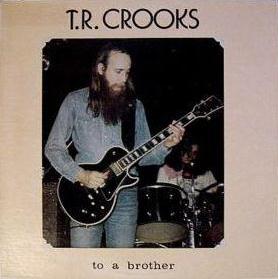 I saw (June 2012) on eBay the LP sold for $211.59! How many copies were printed and have you still some copies?
The initial printing of the album was 1000 and they also printed 1000 of the second cover.
Are you planning an official CD release that would both permit that the musicians rights are respected and so that the music lovers can listen the album?
In 2011, Jimmy and Rickey remastered the original nine cuts on the album and added three songs that were recorded live.
How can we get the remastered CD?
To order the remastered CD, which has the original 9 songs and some bonus cuts, send Twenty Five Dollars in the form of cashiers check or money order to Terry Hudson, 7840 Highway 69A, Big Sandy, Tennessee 38221. This amount will cover the cost of the cd plus shipping and handling.
When were recorded the live tracks?
The live recordings were made in the period from 1979 to 1981.
Were some songs recorded during these sessions not included on the LP?
No.
Did Tennessee River Crooks record other things?
In 1980, 5 tracks were recorded at Middle Tennessee State University in Murfreesboro Tn, which would have been included on a second release, but the project never reached fruition.
Did the band play many concerts? Which area did you play?
Many live shows in Tennessee, Kentucky, Illinois, Alabama, Missouri, and Arkansas.
What could be found on the band set-list?
Original music and covers from Jackson Browne, Blackfoot, Lynyrd Skynyrd, the Beatles, Fleetwood Mac, Van Morrison, whatever was popular during that time period.
Did you know the jam band Tennessee Farm Band who, at the same time, released the "On The Rim Of The Nashville Basin" LP [Editor's note: reissued by Akarma] and, especially, a single - with a beautiful cover - recorded at Muscle Shoals studios in 1976 with above all a great Southern rock song, "Goin 'Down to Georgia"?
Never heard of those guys.
What did Tennessee River Crooks become afterwards? Is it still alive?
The band reformed in 2011 with Jimmy and Rickey, joined by Mark and Ryan Holladay from Camden, Tn. They are still playing their original songs and have added songs from Pink Floyd, the Beatles and are currently working on a new album with the current lineup that will also feature past members of the band. Ryan Holladay who joined the band with his father Mark, in 2011, grew up as a famous bluegrass musician, having played all over the U.S. and toured Japan with other Grand Ole Opry stars in 2005. Ryan is also credited with being the youngest person to ever play the Grand Ole Opry, when he appeared at the age of five, with Opry star Mike Snider. Other highlights of Ryan's career include two performances at Carnegie Hall and an appearance on the Oprah show as one of America's most talented kids. Now at the age of 20, Ryan is performing with the Tennessee River Crooks and is continuing his music career in Nashville.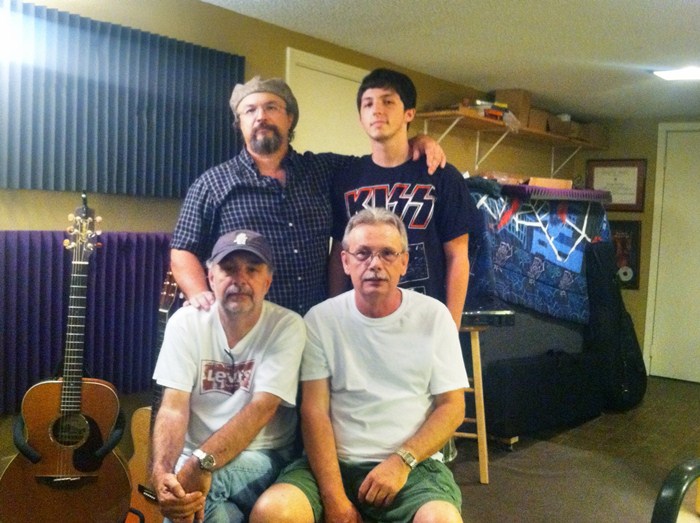 What was the musical career of everyone outside Tennessee River Crooks?
Larry Farrar played in various local bands until his tragic death in 1994 and is always remembered along with Ronny Waters at every show the band plays currently. Rickey played drums and guitar in several area bands and continues to be the drummer for the new incarnation of the Crooks. Mike Hendrix is writing songs and playing at various clubs in Nashville. Jimmy Stewart moved to Nashville, in 1984 and began a successful career as a songwriter, working at various times at the Music Mill publishing company, Peer-Southern, and Almo Irving, Jimmy has written or co-written many hit songs including "Brotherly Love" by Earl Thomas Conley and Keith Whitley which was a number one song in 1991 and was nominated for a Grammy for best duo performance. Jimmy wrote the song about his relationship with his brother Rickey and named his studio Brotherly Love Recordings. Jimmy also wrote "A Little Less Talk" for Toby Keith which is nearing 7 million air plays according to BMI. Jimmy has also had songs recorded by Shania Twain, Hank Williams Jr, Lonestar, Ricky Van Shelton, Forrester Sisters, Ronny Cox, John Michael Montgomery, Billy Dean and others. He is currently writing and producing from his studio in Camden, Tn.
Thank you.
Thank you.