Tommy Talton
We The People - Cowboy
Interview by Luc Brunot.
Original version of the interview published in Bands Of Dixie #92 (May - June 2013)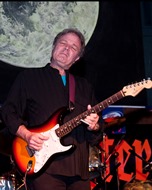 After the adventures of We The People and Cowboy in the sixties and seventies, Tommy Talton had disappeared from our screens. It was only for better bounce! After a stay in Europe, he showed himself very present these recent years with several projects such as the Capricorn Rhythm Section, the Cowboy reunion and above all a solo career slow in coming but very active. For our greatest pleasure!
Hello Tommy,
We won't discuss too much about the past but we have some question to summarize it in a few words. Cowboy was put together in 1969 and the last record was released in 1977. When and why disbanded Cowboy?
We had done all the creative work we could do with this arrangement, so in 1977 it was obvious that it was time to move on to other possibilities. It is just a natural progression to move on.
What are your best memories from the Cowboy days?
Although there are many good times to remember, one of the best is playing Carnegie Hall in New York City backing old friend Gregg Allman and recording a fine live album.
During this era, you worked too as a studio musician (Bonnie Bramlett, Martin Mull, Corky Lang, Gregg Allman, Dickey Betts, Clarence Carter, Kitty Wells, Alex and Livingston Taylor, Arthur Conley, etc.). Was it very different to work as studio musician than playing with Cowboy?
Working in the studio is always a different world from "live" gigs. When in the studio, one must be very thoughtful about the "design" of the song and the proper parts to build it to the best finale. When you are in front of a live audience you have the energy of the people that brings energy to you, this makes for some excitement that is not found in the studio.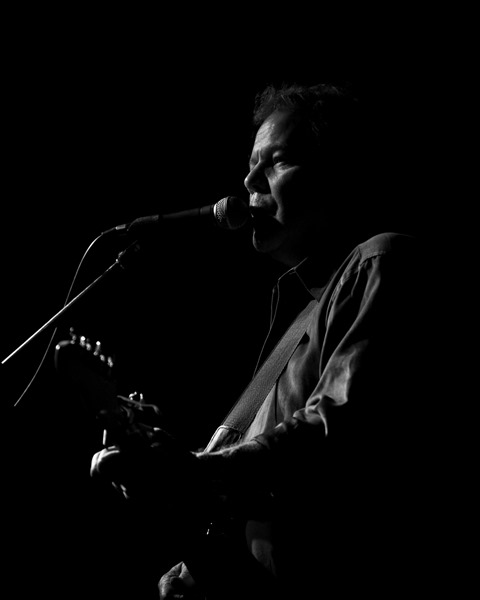 Did you only work for Capricorn records?
I also did recordings with other record companies and artists, recording with Paul Butterfield for Bearsville Records was a fun one.
Except Cowboy and the Capricorn Rhythm Section, the trio Tommy Talton, Bill Stewart, Johnny Sandlin is the only band I know where you were involved (apart as session musician and except the bands that backed you as solo artist). Is that correct?
At the age of 16 I was with a band called We The People. Actually, we were with RCA records and had releases in France back in the '60's... We The People recordings are still selling to fans of "garage bands," Maybe you can find these at:
www.www.sundazed.com
.
In 1976, this trio released "Happy To Be Alive". Could you tell us some words about this project?
This adventure started by accident really. Johnny Sandlin, Bill Stewart and I were sitting in the studio joking and having conversation while waiting for Dickie Betts to come in and put some guitar parts on some of his songs. Well, time went by and after a while Johnny asked me if I had some new songs we could record, just for something to do since Dickie was not there. I always have new songs, or parts of new songs waiting to be "born," so we recorded a song called "Help Me Get It Out" and the next day Johnny took it to Phil Walden, president of Capricorn, and played it for him. Phil loved it and said, "Why don't you just continue and do an entire album?" That was fine with us and VOILA suddenly you have the "Happy To Be Alive" album by TSS (Talton, Sandlin and Stewart).
After the Cowboy adventure and the Capricorn bankruptcy, I don't find any traces of you before your living in Europe in the nineties. What occurred at the end of the seventies and what did you do before to come in Europe?
In the '80's I spent time mostly producing some projects in Texas and Alabama on different up and coming songwriters. I went back to my birthplace in Florida and spent time writing and playing with friends on local gigs there, It was a reflective time for me, I was not very interested in music business at this point in time.
How long did you live in Europe?
I lived in Luxembourg for about 9 years. I was asked to come and do a 6 week tour with singer/songwriter Matt Dawson. When the tour with Matt ended, Chris Janssen, bass and Peter Baron, drummer and I wanted to continue some kind of project. We called Peter's friend, keyboardist Mike Bell from London and we formed the Rebelizers. We recorded a c.d. in Shiffilange, Lux. And did gigs in Germany, Belgium and France and stayed together for about 3 years. Mike and Peter played in Albert Lee's band, Hogan's Heroes and started getting busy with that. When I returned to America I became involved with Hittin The Note magazine people and they heard the Rebelizers music and wanted to put it out in the States. I was their first project as a record company and it has turned out quite nice. They are fine people to work with and the success is still rolling.
When you were In Europe, with the the Rebelizers, did you play as the Rebelizers or as Tommy Talton & the Rebelizers?
We just called it the Rebelizers.
What is the meaning of this name?
I created this word. It comes from being a "rebel". To rebel against something...
Did you play often in France? Did you remember the places?
I do not remember the places names now, 14 years or more ago.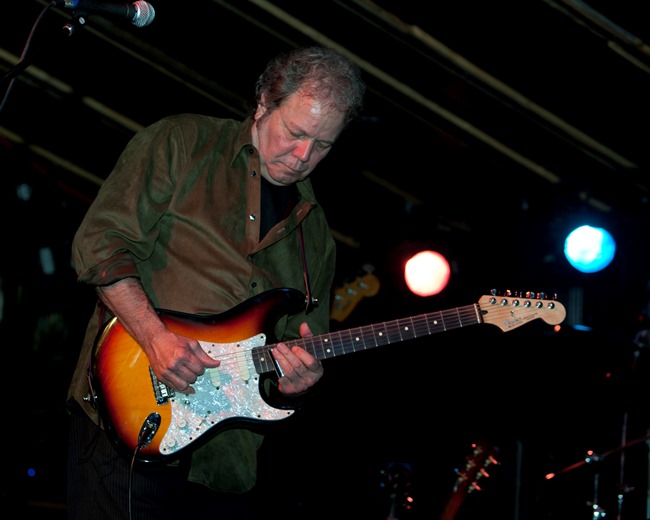 Do you still come in Europe regularly?
I returned to Europe in 2011 for some festivals in Luxembourg and a few gigs in Belgium and Germany, there is a possibility we will repeat that in July of 2013. Will it be with the Rebelizers?
2011 and possibly 2013 will be Tommy Talton Band or Tommy Talton Euro Band.
In 2006 was realized "Alive At 2nd Street Music Hall" by the Capricorn Rhythm Section. The singers were Scott Boyer and you. Thus, was it not like setting up Cowboy again?
It was a kind of reunion, but not really Cowboy, Scott Boyer and I had been talking and singing together at times through the years and it was nothing new to us. Playing in a group with Paul Hornsby and Johnny Sandlin was a good feeling.
"Cowboy Reunion 2010" is a great live album. Was it the first reunion since the seventies?
Thank you, glad you like it, yes; it was the first true reunion gig in 38 years for us.
Randall Bramblett does a fantastic job on it but wasn't an original member. Why did you want he plays in Cowboy?
Randall Bramblett had been in Cowboy on the road with us, so he played in the reunion gig also. He had played horns on some Cowboy sessions in the early '70's too.
Was it a punctual reunion or will Cowboy play regularly and maybe record again?
Cowboy started recording a new studio album in 2008 in Alabama with Johnny Sandlin. It was the last time all the original members from the very beginning got together. There are songs waiting to be finished, there was a delay because of business negotiations. Perhaps those recordings will be finished and released one day soon.
Was "Someone Else's Shoes", released in 2008, your first album as a solo artist?
"Someone Else's Shoes" is the album I recorded in Lux with the Rebelizers. When I returned to the States, I added 5 new songs to the recording and eliminated 3 from the Europe sessions. It was released by the Rebelizers in 1995 and altered and re-released in the States in 2008.
Why didn't you record under your name?
It just never occurred to me to do that. I was quite happy playing in groups with other musicians in a "democratic" way.
After "Live Notes From Athens", "Let's Get Outta Here" is your third album for Hittin' The Note. The two first were recorded with the Rebelizers and the Tommy Talton Band. For the new one, you don't work with a tighten band but with eighteen musicians. Why did you make this choice?
David Keith, the original drummer in the Tommy Talton Band has a fine studio north of Birmingham, Alabama. We had been talking about me doing an acoustic album there and when HittinTheNote asked me to do another project I went to David and we decided to do this latest session. We started on May 7 of this year, 2012 and were finished by the end of August.
The time in the studio was spread out over those months, but really, only 14 or so days was spent actually recording.
I was thankful to have such talented musical friends to help me with different aspects. Chuck Leavell and Paul Hornsby are the best at what they do and Scott Boyer's harmony with my voice is just something that I feel very good about.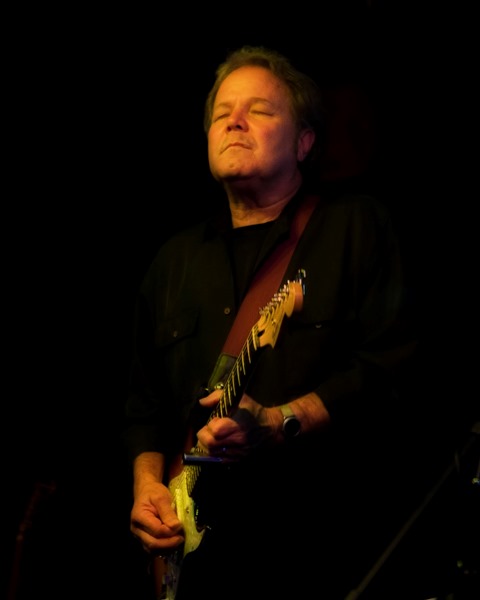 I was surprised to see Rick Hirsh playing on "Dream Last Night" (I like very much his work. Really great.) because I didn't see his name credited on records since the Capricorn era. He is still in the musical business?
Rick Hirsch is very active in the world of music production and such. Also, he does occasional gigs in Los Angeles.
Almost all your songs on your discs are written alone. You don't like to write in collaboration?
I don't mind writing in collaboration with others, it just doesn't happen much. I don't go looking for it like some people do.
An exception, that is on your new record, is "You Can't Argue With Love", written precisely with Rick Hirsh. Do you have a special relation with him?
Rick sent me a demo recording of an idea he had about a year ago and asked me to see if I could finish it for him. Well, I liked what he had started and it was quite easy for me to finish it off. It's called, "You Can't Argue With Love" on the new c.d.
Have you some predilection themes when you write songs?
I have many different ways that songs come to me, normally I will just sit down with my guitar and the new "progressions" begin. Sometimes I have a line or idea I will try and continue, sometimes the words will come first and sometimes the music appears first. I have no set method, I am just happy to have them coming through me.
You produce the dis with David Keith. Could you introduce him?
As I said earlier, David was the first drummer I used when I put together the Tommy Talton Band. We were introduced by Johnny Sandlin; I knew David would be the one when Johnny let me know he was a fine drummer. We have been doing different musical works together now since our meeting in 2005.
How did you share the producing work?
Well, David was the engineer/producer and I was the singer, songwriter/producer. We both knew what we wanted and we split the job according to what each one knew best.
You use a horn section on three songs. Is it your idea or Keith's?
I grew up listening to R&B music where horns are predominating, I wanted to put horns on more of the new songs but didn't have the budget for the time.
Do you think that your singing and your guitar playing has evolved since the seventies?
I certainly hope so; I would not like to stand still.
And the kind of music you want to play?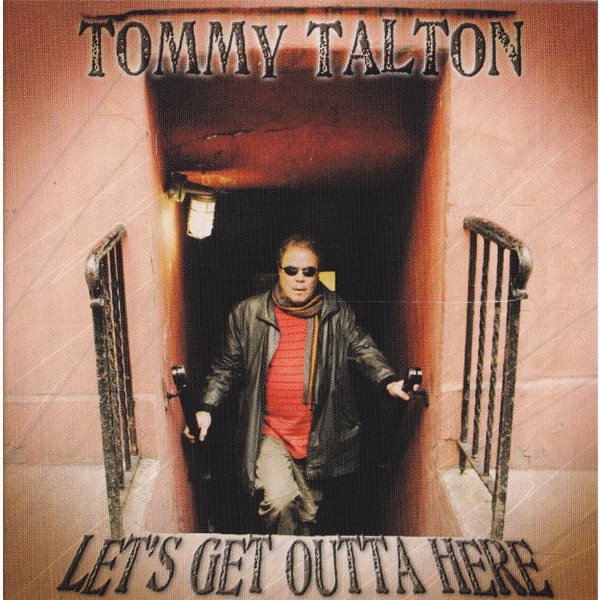 O, you know, in reality there are only 2 kinds of music, good and bad, right?
I would like to think I am playing some good stuff, laugh laugh...
There is a lot of variety in the musical styles played on "Let's Get Outta Here". Is it possible to define your musical identity on this disc? Or in general?
That is difficult for me to do, I just let everything that has absorbed in me through the years come out when the time is correct. I think it is someone else's job to label the music a certain type or genre.
Why did you choose this title, "Let's Get Outta Here"?
It's a song I wrote when I was stuck in the house for too long, it just came out one day while I was playing my guitar. I made it the title of the c.d. because I thought it fit the photo I wanted on the cover, very simple
Would you do say something more on this new album?
Yes, I am very happy with the feelings we got down here. I hope everyone has a chance to hear this and it makes them feel many emotions. Everything here fell together so naturally, it just seems like it was supposed to be. I do hope everyone enjoys it as much as we did recording it.
How would you define the Southern rock and what do you think about this label?
I never thought Cowboy was a part of what was being called Southern Rock; we were more California rock, if there is such a thing, country rock or maybe Folk Rock. I was there when all this talk of "Southern Rock began and we were all just doing what came naturally, we let others name it, but we had lots of fun putting it out there...
What are your plans now?
I am on the road quite a bit and I have already started thinking about the next recording project, it's in my blood and that's fine with me.
Do you think you'll someday realize a DVD?
That is always a possibility, I would like that.
Are there good Cowboy video tapes that would permit to realize a DVD one day?
I am not sure about that, I doubt there is much on video of Cowboy.
Many thanks, Tommy.
Thanks to you too Luc, I trust you will have a great year, maybe I can see you if I return to Europe in July of 2013. Play on...