My musical adventure
with
Tommy Talton
By Dom "Tom Schak" Tomschak
Translation by Luc Brunot and Dominique Turgot.
English version of the text published in Bands Of Dixie #92 (May - June 2013)
(English translation supervised by Ray Langford)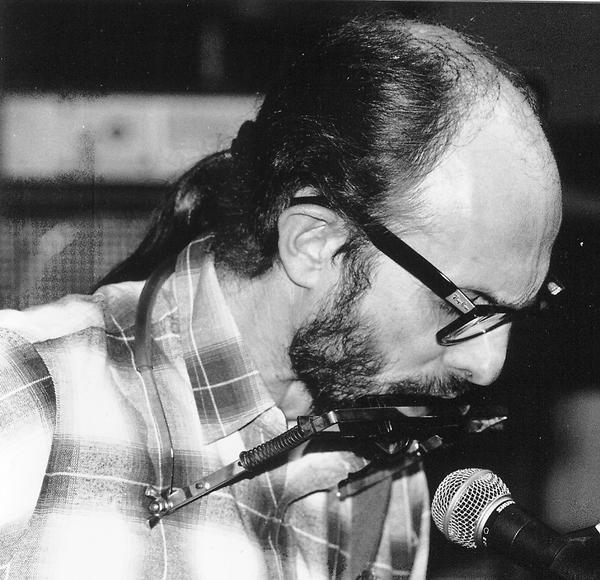 Tommy Talton came to Europe in 1994 for a six-week tour with singer and songwriter Matt Dawson. But, eventually, he remained nine years on our continent. Located in Luxembourg, he first founded the Rebelizers. Three years later, the band split up and Tommy atarted the Realizers with Guy Fritsch on bass, David Girardi on drums and Dom "Tom Shack" Tomschak on guitar and harp. For the latter, the complicity with the American player was not new. It tells the story of this musical adventure where they played together hundreds of shows before to end with a story just the way we like them to be.

I met Tommy in 1994, while he just landed in Luxembourg, for an exile which lasted until 2002, if memory serves me well.
It's Chris Janssen, bass player of the famous Belgian band Wallace Collection (Daydream) and Tommy old acquaintance, who had had made him come here to expand its band, that was built at the time around singer Matt Dawson, also a Luxembourg resident.
Except Matt, there were in this band Mike Bell on keyboards and Peter Baron on drums (also musicians for Albert Lee).
The Matt Dawson band was playing that night for a four birthday party, including my wife and her boss luthier Christophe Leduc (she was his secretary).
I already enjoyed Matt Dawson, but when I heard Tommy's guitar playing, I was literally stuck. I had known Cowboy in the 70s, but never looked after the band members names.
Shortly after, in 95, the Matt Dawson players created their own band, Rebelizers, around Tommy; they quickly recorded "Someone Else's Shoes" in a Luxembourg studio and they began to tour all around the area, including Lorraine that is close (I'm lucky to live less than 30km from 3 different countries).
I was requested, July 95, to work on the programming of a benefit event. I immediately thought to Rebelizers as headliner of which I had the honor to open as solo artist.
During the weekend of this festival, we had several opportunities (aperitif-concert, after ...) to jam together in various line-ups where Tommy and I were always involved.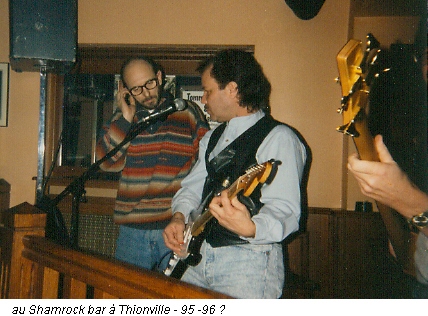 From then, we became very good friends and it's Eileen, Tommy's first wife, who suggested to him to play more often with me, because she found our "vocal harmonies" sounded good.
I must confess, not without pride, that Tommy was very impressed by my James Taylor songs performances. He did studio sessions for albums recorded by his brothers Alex and Livingston Taylor. I heard him saying one day to one of his fellow countryman: "you should hear Tom singing James Taylor tunes, he's incredible for a French guy..." Motivating for the perpetual non professional whom I am!
From that moment, by necessity for him who was incapable of doing anything else, we were going to play together very often as a duo in all of the music bars in Luxembourg and his borders, Belgium, Germany and obviously Lorraine. We played also the Fêtes de la Musique(1), some festivals and, then, an unbelievable evening in Florange, February 98, where I organized a concert to celebrate my 30 years of career with 35 musicians, including Tommy, with benefit for the Fensch Valley School of Music (Remember the Bernard Lavilliers song "Fensch vallée")
For this event, we had appointed a bass player and a drummer and it's how the quartet was set up, with which we toured a lot using the new name of Realizers for another set of shows until 2000.
These two new players overwhelmed - like myself - by the immense Tommy skill, but seeing a more commercial than musical interest, eventually obliged me to ask Tommy to choose between them and me. Attracted by their empty promises, he chose to separate from me. Once again, by necessity.
I absolutely don't blame him for this choice even if I knew in advance that this association was doomed to fail...
Imagine that they have found nothing of better than to associate Tommy Talton to another attempt of a Christian Decamps (ex Ange band) revival... with whom Tommy played one or two shows before to understand the mistake. Ask for that to someone who has backed Waters on tour!!
It lasted until 2002 when Tommy and Eileen divorced forcing him to come back in the States, for which he had to sell his 67 Stat to pay for his plane ticket.
It was the end of the European Tommy Talton episode. However, he returns whenever he can, to see his daughter Josephine, (... beyond compare ...) to whom he gave the name of one of his beautiful songs penned 1970.
How many shows together? Hard to say. We didn't have an accountant. At least between 100 and 200 in 5 years.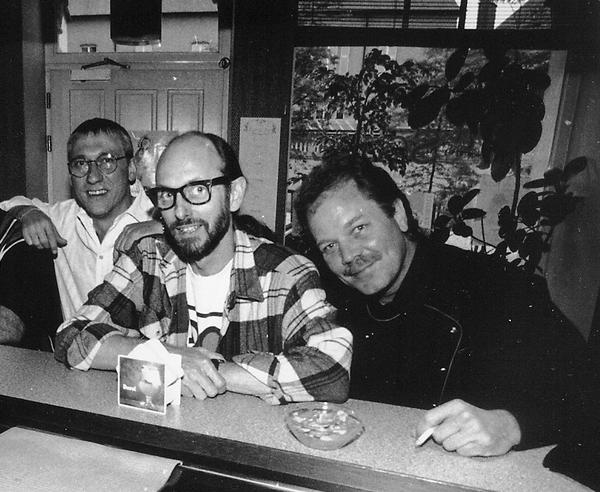 We played his original songs, incredible Van Morrison covers (his biggest regret is to never had the opportunity to play with him), Hendrix covers that he played much better than did Jimi (almost normal after 30 years), songs of Dylan, the Beatles, the Stones, Clapton ... as well as my covers of James Taylor's tunes but also of all the bluesmen that I used to cover. And every time I did a concert with him, he played one or more songs I had never heard before. It was really uneasy for me, but at the same time, it was a very good school...
We hardly never did rehearsals. It was useless because at the time of the set, he changed everything according to circumstances or to the audience.
I was on rhythm guitar, harmonica and backing vocals when he was singing, and vice versa (yes!).
God knows why (lol), he was regularly catching a hiccups while singing. Then, he told me: "Tom, go ahead" and I was taking the lead vocals. And nobody noticed anything, believing that it was scheduled, a part of the show (lucky me!).
Despite the sad end of our collaboration, we remained friends and in regular contact although episodic. I hope to see him this year (I know how to do: the French food which he is more than fan even for snails or horse Tartar - a thing you shouldn't especially inform his fellow countrymen ...).
Friendship for American people has not the same meaning as for us, but when do you know that, you take it as it comes. And who am I to ask for more to a guitar hero like him, I'm already blessed to be part of his friends.
There are dozens of stories I could tell, but the craziest is probably related to the last Stones concert in Luxembourg. As childhood friend and co-member of We The People beside Chuck Leavell, Tommy was backstage as Chuck VIP guest.
At the end of the show, Tommy took Chuck to come to a jam with him at the Bistrot Art Scene in Luxembourg (our common hometown). Jagger, having heard, wanted to come with them. It was a strong "niet", Chuck explaining Mick they didn't want a riot, but to have a good time jamming after so many years.
Ousted was Mick!
They played until 5am for the enjoyment of a public amazed by the performance...
The Art Scene Bistro is located under the Grand Ducal Palace balconies and Tommy used to shout: "Hey, big Duky, come on down ...!"
That's Tommy! ...
(1) annual music festival organized on the 21st of June in the streets all around in France since 1982.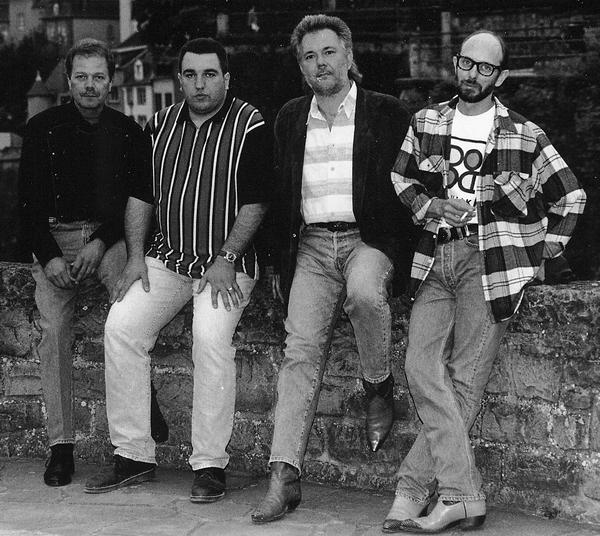 Realizers on the ramparts of Luxembourg, 1998 : Tommy Talton - David Girardi - Guy Fritsch - Dom "Tom Schak" Tomschak