Billy Crain
The Outlaws
The Henry Paul Band
Interview by Luc Brunot.
Original version of the interview published in Bands Of Dixie #90 (January - February 2013)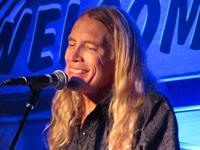 We had, last year, the pleasure of talking with Billy Crain on the release of his first solo album and he's now already back with a second CD, and also with the new Outlaws album...
Hello Billy,
You are back with a new album, did the previous one sell well?
Hey Luc, yes it did. I was very pleased with the response...
Did you record "Creole Shoes" totally alone in your personal studio (Barnyard)?
Yes I did it the same way. I did have my good friend Dr. Jim Rungee come in and play harp on "Just Like Abraham".
You had already started the recording last year, when did you finish it?
I did start it last year and I finished it up in the spring. I had intended to release it in the spring but due to touring with the Outlaws I had to wait till August to release it.
Do you see it as a continuation of "Skeletons In The Closet" or did you intend to record something different in some ways?
The recording process is pretty much the same but the songs are different. I didn't want to do Skeletons all over again. These songs are a little more personal and a lot of them are influenced by my trip to Haiti last year. As usual there is plenty of riproaring guitar on there!!!!!
Several songs broach religious themes. Are you planning to record an album entirely devoted to Christian music?
No probably not. I have had quite a few people approach me about that but I feel I can reach out to more people in the secular music world than I would in the Christian music world...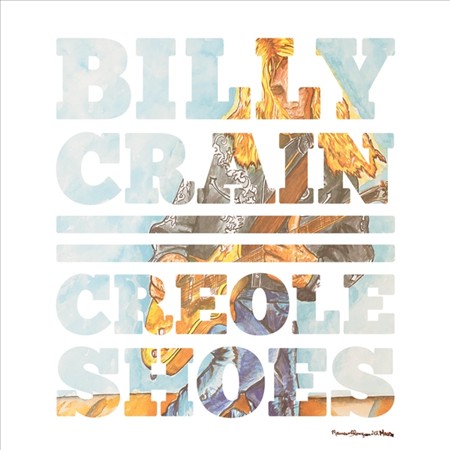 "Wildman" is a tribute to your late brother. Can you tell us about this instrumental?
It is a tribute to Tommy Crain. His nickname in the Charlie Daniels Band days was Wildman so I decided to dedicate a song to him. I am using his banjo and his Gibson Les Paul Goldtop on it. Tommy Crain always loved instrumentals and I thought it was a great way to honor him...
You played together during your youth but have did you have the opportunity to work on a common project these last years?
Tommy Crain left the Charlie Daniels Band in 1988 to start a band with me. We had a band called the Whooping Crains and another one called Big Sir but we just could not get much support from record labels at the time.
Even without having released a disc, did you record something with these bands?
Yes we did...
Do you plan to release this stuff in the future?
I'm not sure...
Do you think it wouldn't interest enough people?
I'm not sure if it would or not Luc...
Another song title that draws attention is "John Lennon". Why John Lennon and what does this song is all about?
I got the idea one day as I was sitting around thinking about the state of the music recording industry. Everything is so over processed these days, vocals are tuned perfect, tracks sterilized. I started thinking about how the Beatles cut their records back in the '60's and wondered what John Lennon would think about the state of the music business these days. It's my favorite song on the CD and probably one of my most favorite songs I've ever written...
John Lennon? Why not Paul McCartney? They don't represent the same thing to you?
John was always more rebellious to me and I like that about him plus we still have Paul McCartney with us don't we?
"Creole Shoes", the title track, is related to your trip to Haiti in 2011. Can you tell us more? What is so particular in Creole shoes?
I wore the same pair of tennis shoes while I was in Haiti the whole time and the language down there is called Creole. I took a picture of my shoes cause they were pretty worn out and thought that would be a great album title. The song is about an actual trip I took up the mountain. I went with the local pastor from the church we were working with and my team leader Eddie Mosley. We went about 4 miles up the mountain and would stop and pray at different houses over people. These people were very poor mind you but very content and it made me stop and think how plentiful we have it here in America and we're still miserable!!!!
Haitians are not usually Catholics?
I think they are mostly Catholic but the Baptist Church is making a strong presence there...
Which are the songs that are most important to you?
Probably "Was It Enough". That song was my wife Sandy's idea. She's my favorite writer. We have foster children and our first foster child was a 5 month old baby girl. After she left, we were pretty heartbroken and Sandy wanted to write a song about if we really make a difference if these kids lives. It was very therapeutic and yes we do make a difference!!!!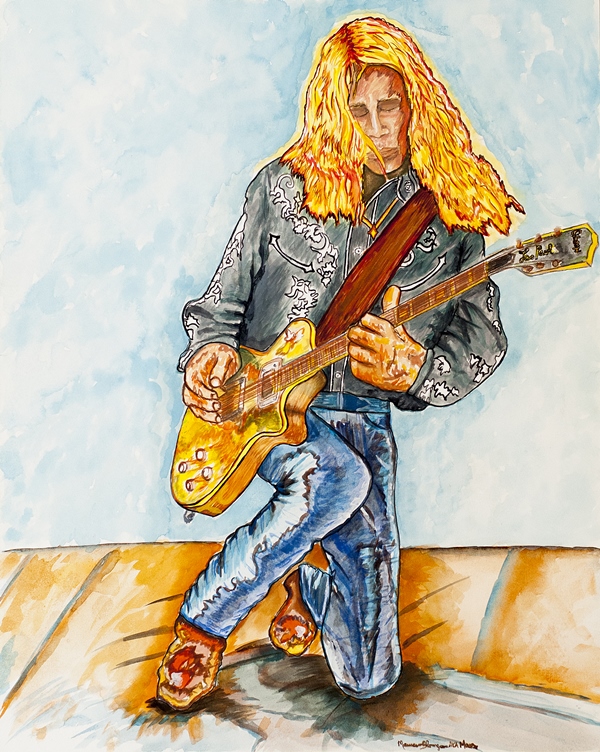 Do you want to add some more information on this "Creole Shoes"?
Just that I enjoyed making this record so much and I have also dedicated some of the sales proceeds towards helping build more orphanages in Haiti. We must take care of the children!!!!
You thought, last year, to set up a band and play some concerts. Did you materialize it?
I am working on it as we speak. Hopefully I will be able to do some dates by years end...
There is also the release of The outlaws'album "It's About Pride." Can you tell us about the recording sessions? Some anecdotes perhaps?
We had a great time recording "It's About Pride". If you haven't seen it, you should check out the "Hidin Out In Tennessee" DVD which is all about the making of the new CD. The tracks were recorded at a studio called CTM Studios in Nashville, Tennessee and we recorded all the vocals and guitars over at Henry's studio in his house. I think one of Henry's neighbors that lived 2 houses away said he heard us doing guitars!!!!
It includes many of the songs from "Demos". What changes did you make in re-recording it?
The demos were mostly me playing. We eventually had Randy come in and play bass and a guy by the name of Wayne Killius overdubbed some drums on it. It was exactly what it was, just demos for the new CD. "It's About Pride" is the whole band playing. Our biggest strength is our live show so we tried to come as close to live as we could...
Some songs have disappeared, others have appeared. Why?
We found out which songs worked and which ones didn't and we wanted this CD to sound as close to the early Outlaws as we could.
What are your plans now? A third solo album? Or do you plan to record together with other musicians?
We will start writing for another Outlaws CD and I have already started writing for a third Billy Crain solo CD. I think I am going to bring in some guest musicians on this one...
"Skeletons In The Closet", the name of your first album was the same one as the last Ghost Riders album. I know that they will release soon a new CD... And if, for a "revenge," they call it "Creole Shoes"?
Ha let's hope not!!!!!
Thank you.
Thank you Luc, it's ALWAYS a pleasure...