Billy Crain
Henry Paul Band - Outlaws
Interview by Luc Brunot.
Photo credits: photographers unknown except if mentionned. Photos provided by Billy Crain.

Original version of the interview published in Bands Of Dixie #108 (2016 first trimester)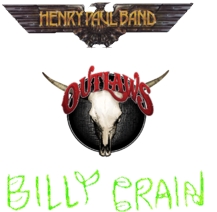 The announcement of the Henry Paul Band's original players reunion for two shows with the current Outlaws band joined by some of his "historical" band members has caused a huge excitement in the Bands Of Dixie editorial team. Just imagine: the Outlaws, probably the most exciting of the still active legendary bands, offered one of the most exciting family reunion with his putative brother: the Henry Paul Band! Band Of Dixie had the duty to question the figures (Billy Crain here and
Henry Paul
) involved in what is almost one of the great events of the "Outlaws Family" history!
On December 18th and 19th, the Henry Paul Band reunited and played two shows with the Outlaws. How did come this idea?
Way back in the early summer of 2015, Henry called me and asked me if I would be interested in doing a Henry Paul Band reunion and I said absolutely!! He checked with the other guys and found some dates that would work with everyone's schedule and we put it together. Henry worked out the details and in November, Jim Fish , Dave Robbins, and Henry came to Nashville and we spent the day in my studio woking up our guitar parts and vocals. Later on in the month the whole band got together at SIR in Nashville and worked up the set. We decided to play the whole Grey Ghost record from top to bottom and it worked!!!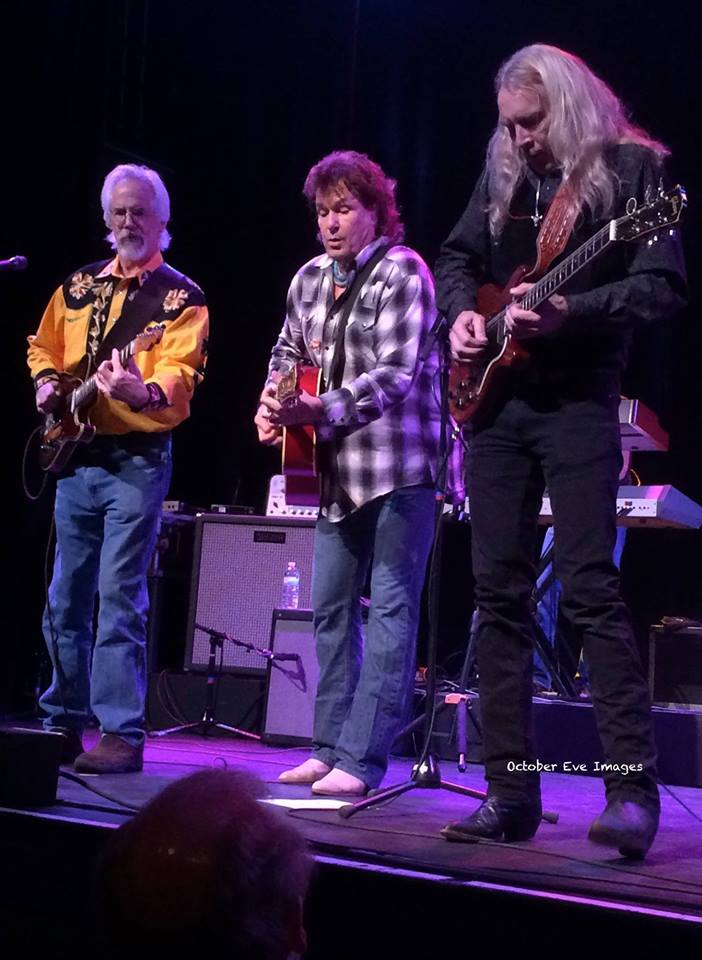 Had you seen Jim Fish since he left the band in 1980?
I saw him in Tyler, Texas in 1988. I was leaving the Bellamy Brothers and Jim came to a show to see us. It was great to see him....
And Wally Dentz since the band split?
I worked with Wally in the Bellamy Brothers from 1983 until 1988. I saw him on and off over the years at numerous times and the Outlaws did a show with the Bellamy's in 2012.
Bill Hoffman, Barry Rapp and Tom Capek were not present at the reunion. Did you invite them?
No no, Bill Hoffman was there playing drums with us. David Dix joined us on percussion and Dave Robbins filled in for Barry on keyboards. Barry had a family vacation booked in Hawaii that he couldn't change and Tom Capek was not contacted...
What memories do you keep of these two shows?
All of it!!! We had so much fun playing together. We were a little rusty in spots but we still didn't miss a beat. Jim, Wally, and myself joined the Outlaws both nights and it was pretty exciting. I was pretty tired after those two high powered shows!!!
Was this reunion totally punctual or is there a possible future for the Henry Paul Band?
I think we might do some more dates later in the year. The hardest thing is working it out around all of our schedules....
Your last personal album is called «Family Matters». Are the themes of all songs related to your family? What is precisely the concept of this album?
This album was centered around my family and all the trials and tribulations that I personally encountered starting with my brother, Tommy's death in 2011. I went through some much heartache and pain and this was a way to put all those stories and emotions into my music.. With each new song I would relive those memories. When Tommy passed away, we had just gotten Dallas as our foster child, and I went to Haiti. I never had time to grieve. Later that year, Sandy had cancer, the band was being sued, we brought Stella Rose into the family, my mother and Dad died 2 years later and i was absolutely worn out. I wrote these songs so I could let go of the grief I had stored up and it worked beautifully.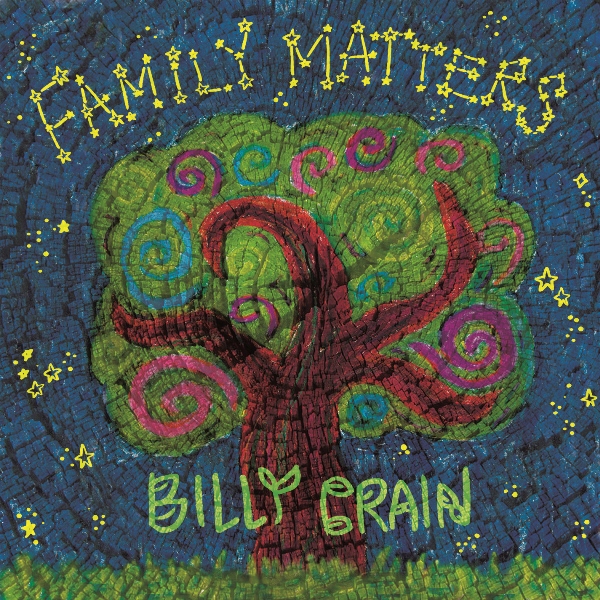 At the instrumental level, there is less guitar solos than usual. Here again, was there a specific direction for this album?
I thought I had lots of guitar solos!!! I really wanted to incorporate the instruments that I grew up with, piano and B-3. I tried to recreate what my brother and I would have played....
You are already, I believe, working on a new album. What can you tell us about it?
I'm 10 songs into it. I can tell you that it is going to be a great CD with lots of new twists and turns. I've got some really great songs on it and a year of singing in the church choir has done wonders for my vocals....
The last time we talked, you were beginning to play some concerts with a power trio. Since then have you developed your concerts activity?
I played another show with full band in the fall but still haven't worked out a definite plan yet.
You joined on stage, at the latest Volunteer Jam, the Charlie Daniels Band, in which your brother played for a long time. Can you talk about it?
I was very honored to play at the 40th Reunion of the Volunteer Jam. Charlie had asked me to join them about 9 months before the Jam. I didn't know in what capacity it would be. I thought I would just go out and jam at the end like we used to do. It got closer to the date and I still didn't know what I was doing. I finally called the CDB office and they said there wasn't going to be an actual jam at the end so I suggested doing one of my brother Tommy's songs. They liked the idea and asked me to pick one. I chose «Lonesome Boy From Dixie» because I think that was what TC would have done. We went out there with no rehearsal and I was had a bad case of «oh know I can't remember the lyrics!!!' Charlie called me out and hugged me and turned the stage over to me and the rest was history. It was and will be one of my greatest performance memories. I think TC would have been proud....
What would be your reaction if Charlie Daniels asked you to join his band?
I hope you have an extra bus because the wife and kids will insist on coming :)