Billy Crain
The Henry Paul Band
The Outlaws
Interview by Luc Brunot.
Original version of the interview published in Bands Of Dixie #78 (January - February 2011)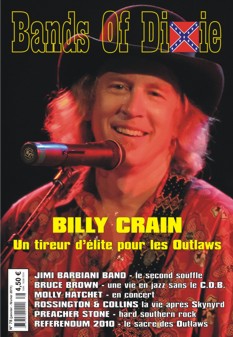 Discovered in the seventies by Southern Rock fans with the Henry Paul Band, Billy Crain more or less disappeared for them afterwards. 2010 marks his comeback with a solo album but also with the "Demos" of the Outlaws, recordings where he obviously has a very important part. With great kindness, Billy Crain agreed to answer to the Bands Of Dixie questions.
Hello Billy.
Your name and the one of your brother Tommy are familiar to Southern rock fans since the seventies. Who is the oldest?
Tommy is older by 3 years.
What area are you from?
I was born in Nashville Tennessee and have lived here most of my life. I moved to Tampa Florida in 1978 to play with the Henry Paul Band and moved back to Nashville in 1988 to be a songwriter and have been here back in Nashville since then.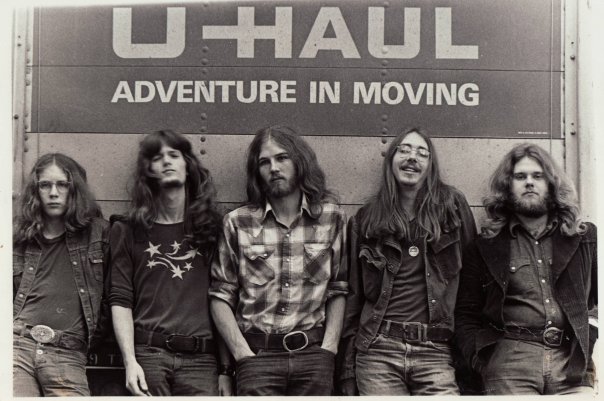 Musically, what was your youth before Tommy joined the Charlie Daniels Band and you the Henry Paul Band?
Tommy taught me how to play guitar when I was 7 and we were both big Kingston Trio fans and into folk music then the British Invasion hit and it was rock and roll. We both played in various bands in our early years. In high school we joined forces and created our own band called The Flat Creek Band that had a local following around the southern U.S. The band broke up and Tommy started his own band called Buckeye that was on the verge of a recording contract and then he got a call from Charlie Daniels. I joined Buckeye in his place but the band eventually broke up. I played with various artists and bands until I joined Bobby Whitlock (Derek And the Dominoes). From there I joined the Henry Paul Band.
Why did Charlie Daniels call your brother?
When we were in the Flat Creek Band we did a few shows with Charlie. He was just starting to get hot. Flat Creek broke up and our whole road crew went to work for Charlie. Tommy had started his band Buckeye and was playing with them at the time. Some of Charlie's band members quit to start their own band and Charlie loved Tommy's playing and called him up to come and play with them.
About Buckeye, is this the same band that recorded for Polydor in 1979?
No, I think that was a band called Buckacre... [Editor's note: there is really an LP by Buckeye, self-titled and referenced Polydor PD-1-6213]
What were the musical styles of The Flat Creek Band and and Buckeye?
Flat Creek was very Allman Brothers Band based and Buckeye was more like the Marshall Tucker Band. When I joined Buckeye we got a little harder edged.
Did your Buckeye or the Flat Creek Band record something?
Yes I have recordings of Flat Creek and Buckeye but they were never released and they are pretty poor quality.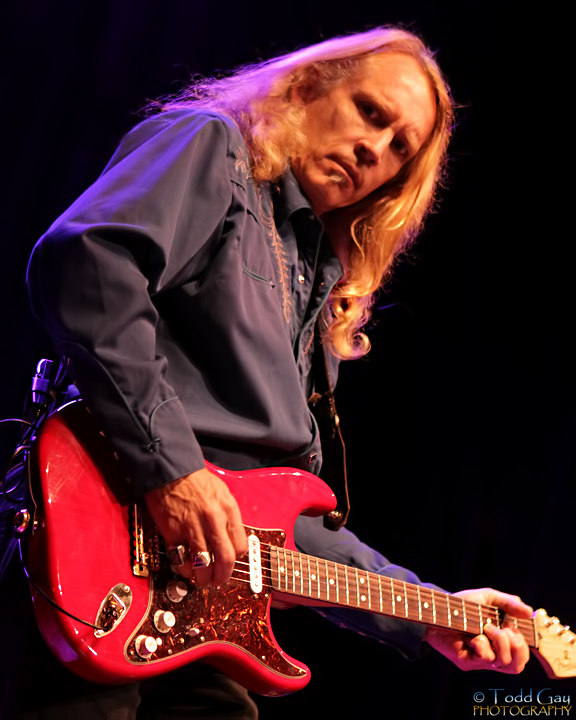 How long did you play with Bobby Whitlock? Was it at the same time he was with Capricorn?
No, he had already left Capricorn Records when I joined. I played with Bobby for about one year.
Who were your heroes?
In the early sixties I was a huge fan of the Dave Clark Five, the Beatles, and the Stones. When Eric Clapton and Jimi Hendrix came on the scene I shifted towards that sound but our biggest influence was Duane Allman and Dickie Betts of the Allman Bros. Band. Tommy and I would go see them every chance we could. We both loved Lowell George of Little Feat. As I got older I became a huge fan of Mark Knopfler, Andy Summers, and the Edge.
How was the Henry Paul Band set up and how have you been involved with it?
Henry and I crossed paths in 1972. He was in the Outlaws and I was in the Flat Creek Band. We would see each other on and off in the next few years. In 1977 he started his own band and asked me to join. I left Bobby Whitlock and moved to Florida to join Henry's band.
Did you know the other players? Which bands did they come from?
No I didn't know the other guys at the time. Jim Fish played with Henry back in New York in a band called Sienna. Bill Hoffman and Wally Dentz were in a band with Dave Fiester called Tight Shoes and Barry Rapp had played with Steve Gaines.
When was the band set up? Was "Grey Ghost" recorded soon after the band founding?
The band started rehearsing in January of 1978. "Grey Ghost" was written in March and we recorded it that September.
Can you tell us about the recording sessions?
We made a demo recording of it in Tampa first. We recorded the finished version in Miami, Florida in September at Criteria Studios with Ron and Howard Albert (Derek & the Dominoes) producing and Don Gehman (John Mellencamp) engineering. It was just a magical song. We had pretty much crafted it by playing it live and the studio version was pretty much a live recording.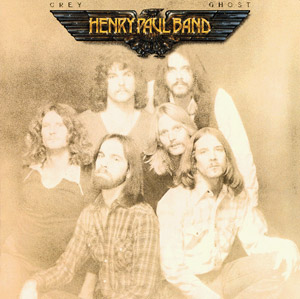 I presume you've also made some demos of other songs. Were some songs recorded but being unreleased on the LP?
Everything we pretty much demo'd made the first record.
You're credited for two songs, but not on the title track marked by very long guitar solos. How was the song created?
Henry and Barry Rapp wrote the song in Henry's living room in Florida. Henry had a long history with Ronnie Van Zant and the Skynyrd guys. Barry lived in Jacksonville and was good friends with Steve Gaines. They were both deeply affected by the loss of the band and wanted to write a tribute to them. We also wanted to include a long guitar outro on the song and wrote all that together as a band.
Was a song like "Free Bird" an inspiration for the construction of this song?
Yes it was and "Green Grass And High Tides" also.
Which ones are Jim Fish's parts and yours guitarly speaking on this song?
Jim did the first guitar solo on the middle solo and the first solo on the outro. I did the second solo on the middle and the second on the outro. You can tell the difference in sounds and style as Jim was a Fender Stratocaster player and I was a Gibson Les Paul player.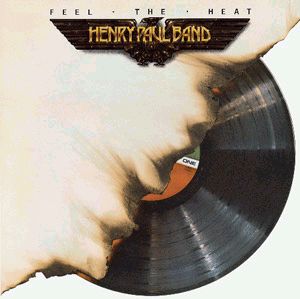 The "Feel The Heat" album is more rock. Was its deliberate?
Yes it was. The record company wanted us to move in harder direction. The country rock sound was starting to die out and music was getting a lot edgier. Jim Fish left the band and Dave Fiester came into the band.
Jim Peterik co-wrote two-thirds of the songs. Had the band some difficulties to write songs?
No, Jim was having so much success with .38 Special and the record label was looking for a bonafide radio hit so they thought bringing Peterik in would help create that hit.
And you, the musicians, how did you react to those choices, that don't seem have been yours but those of the label?
There wasn't really much we could do about it. We didn't have a great big hit record under our belt and had to go along with what they wanted. I wasn't personally happy about the choice but it wasn't my band.
To have Jim Fish or Dave Fiester as a partner did change a lot of things?
It definitely changed things. Jim was more of a country rock B-Bender guitar player and Fiester was a Johnny Winter style rocker. When we started "Feel The Heat", Jim's style just didn't seem to fit so we brought Fiester in.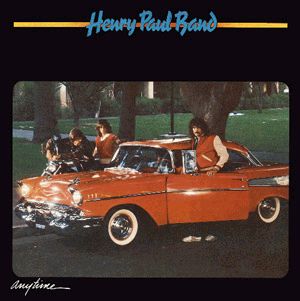 "Anytime" seems to me sounding a little bit differently, more FM. Did you try to find the right formula?
It was way more commercial than we were used to. We had moved away from the southern rock direction and were working with Kevin Beamish who had just had huge success with REO Speedwagon. We were desperate for a radio hit and were pretty much chasing the sounds of the times instead of sticking to our true musical roots.
For "Henry Paul" in 1982, we hear almost no more guitars. What do you think about the disc?
There were still a lot of guitars on it but there were a whole lot more synthesizers on it. We were working with Pete Solley and the keyboard pop sound was in and once again we were off chasing the market. The biggest problem for the Henry Paul Band was that we didn't stick to what worked for us in the first place.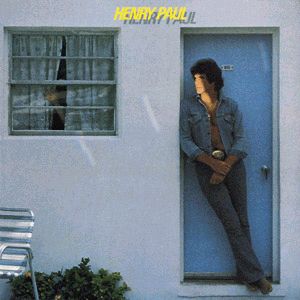 When and how did the band break up?
The beginning of the end came after the "Anytime" record. We left the management company we were with and lost a lot of our financial backing. In 1982 we lost our record deal and with that we couldn't book the band to play very many live shows. In December of 1982, Wally Dentz and I got an offer to play with the Bellamy Brothers and we both jumped at the chance to make some real money.
How was the atmosphere within the band during all those years where you were desperately searching for the success?
It was really good. We were just happy to be out there touring. The last year was hard because we had been touring in a bus and that year we started travelling by van to save money and it was hard on us all. We got along great and were just a band of Southern Brothers.
What do you retain of that time with the Henry Paul Band?
I loved that time with the Henry Paul Band. It was an exciting time and I was young and full of enthusiasm. We were playing music that I loved and was a writer on it. I couldn't have cared less about making money. I really grew as a songwriter during this time and we got to tour with all the major rock acts. I really cherish those memories. I did learn from that experience. Back then it was about partying and the music and now it is about the music.
What were your most vivid memories?
I got to hang out with the Allman Brothers Band a lot. I was very close with a lot of the guys. One night in Philadelphia I got to jam in a hotel room with Dickie Betts and we played "In Memory of Elizabeth Reed" together. Greg and Dickie both showed up at party I had in Nashville and I got to jam with them and at Jaimoe's birthday party in New York. I was very close with Allen Collins and use to ride on their bus with the Rossington Collins Band. Almost every date I would come out on the encore and play on "Freebird" with them. I was very sad when Allen died. The Rolling Stones shows were very very memorable and Dan Ackroyd used to come out and play harmonica with us. I have a lot of great memories...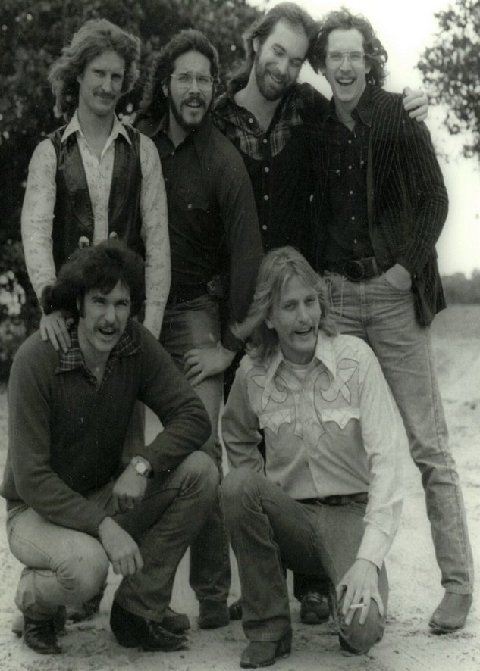 Have there been some attempts to form up again the Henry Paul Band?
No, there wasn't really any market for it. It's kind of like it now since I've joined the Outlaws. We play a couple of Henry Paul Band songs in the show.
No market either for releasing a live from this era or a disc with never released songs, if any?
There is a ton of bootleg live shows out there floating around.
I own a bootleg CD with a show (Cocoa Beach, Fla., Summertime, 1981) by a blues band by the name of the Buttrockers and that is nothing else than the Henry Paul Band without Henry Paul. Can you tell us a little of this band?
It was composed of Dave Fiester, Bill Hoffman, Wally Dentz, and myself. It was a blues band that would play on weekends when we weren't touring with the Henry Paul Band.
What did you do after the Henry Paul Band adventure?
I toured with the Bellamy Brothers for 5 years and then I moved back to Nashville in 1988 and developed a pretty successful songwriting career.
Did you record with the Bellamy Brothers?
Yes I played on a couple of Bellamy Brothers records.
What are the best known songs you wrote in your songwriter?
My biggest hit was a song called "Call It Love" that was an international hit for the band Poco in 1989. I have other hits with the Bellamy Brothers, Martina McBride, The Dixie Chicks, and others. I also played on quite a few records including Shania Twain...
How were you leaded to join the Outlaws and when was it?
Henry and Hughie had asked me to do the Outlaws Reunion Tour in 2005 and I couldn't because of contractual obligations. After Hughie passed away in 2007, Henry and Monte asked me if I could fill in his shoes and continue the band's legacy so I decided to do it and I am very glad I did. Our first dates were in the winter of 2008.
Can you tell us a little about the "Demos" that has just been released. First of all, when and where was it recorded?
The "Demos" were songs that Henry and I had been writing for a new Outlaws record. We recorded them at my house and it was done in 2009 and 2010.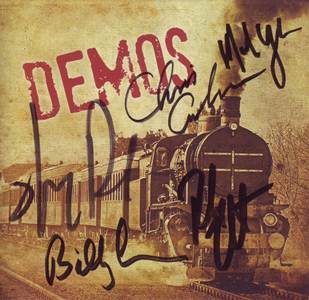 On the cover, there are no credits but a text saying that the music doesn't reflect a total band work but are songwriter demos. Does that mean that some Outlaws members weren't present? Did some other musicians play?
Some of the guys did play on them but they were mainly to see what songs would and wouldn't work for an Outlaws record. Randy and Chris Anderson played on them as well as Henry and myself. We weren't going to release them but we had so many requests for new material, we decided to do a limited pressing and put them out there. We really didn't want to use the Outlaws moniker on the cover since it was not the full band and didn't want to mislead people.
Who plays drums if Monte Yoho was not there? You? It seems to me too that there is a little bit of keyboards, right? Is it you doing it?
I originally played drums and bass but we had Randy Threet come in and replace the bass and a good friend of mine named Wayne Killius replaced the drums. Jon Coleman who was playing with the Outlaws at the time played keyboards on it also.
Did you write some songs?
I wrote or co-wrote all the songs but one.
You were earlier talking about the Mark Knopfler importance on you and I just noticed in my "Demos" review for Bands Of Dixie that on ęCan't Break Me ", the Henry Paul singing reminds me of Mark Knopfler. Should we see a relationship of cause and effect?
Yes. Henry also had a lot of Bob Dylan influences so we loved doing the Dylan style of phrasing and melody.
Is it Chris Anderson singing two songs, when it's not Henry Paul?
No, Chris sings one called "Train" and Randy Threet sings one called "Alex's Song".
It's also written, on the cover, that an album will soon be recorded. Where is the project?
Hopefully in 2011 there will be a new release. There are some legal battles going on over the band name and when that is settled I think we can move forward.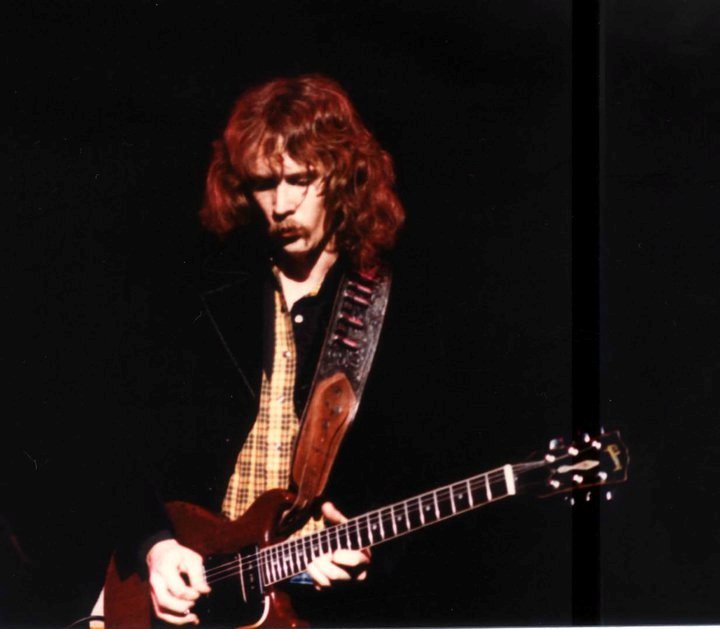 Regarding this topic, Hughie Thomasson's wife had complained about this use of the Outlaws appellation by you. Has this problem a chance to get better?
It is still being played out in court as we speak. Hopefully it will be resolved soon...
What are the other Outlaws plans?
We are booking dates for the 2011 year and plan on recording a new album and hopefully coming back to Europe also.
In 2005, your brother released "Give It To Ya," where you co-wrote a song. Does he intend to release another one?
I think they have been working on another one.
Is it still possible to buy it somewhere?
I think you can still buy it from their website.
Let's talk now about your album. Is "Skeletons In The Closet" your first album?
Yes it is!!!
Why is this album coming out now and why did you record nothing earlier?
I never really took the time to do it. I decided it was time to get some of those songs out there and have enjoyed doing it very much. I love writing by myself or with Sandy and love the recording process so it's just a natural for me.
Why did you choose to do everything alone?
I am pretty versatile in the studio and I have a studio here at the house. I mainly was just recording songs for myself but was getting so many requests from fans and friends about them that I decided to make an album. Also, I could take my time recording it and change parts at a later time on songs if I didn't like what was on there. I've already started recording a new record!!
Over which period did you record the songs?
Pretty much during the spring, summer, and fall of 2010.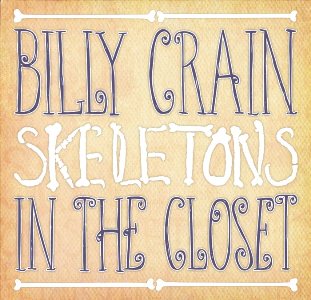 Did you record at home?
Yes I did in my own Barnyard Studios.
Can you tell us about your way of composing and recording?
I pretty much don't really care about commercialism of radio and like to write about what is important to me. There is a pretty heavy spiritual theme in my music. I write a lot by myself or with my wife Sandy who is also great writer. I usually go into the studio and lay down a click track and an acoustic guitar and build the track around that. If I don't like something over time I will go back and replace it. I loved playing drums on it and I was actually the 2nd drummer in the Flat Creek Band days.
What is the subject of your songs?
Henry laughs at me and says that I am the social commentator artist of 2010!!! As you noticed I don't write a lot of ballads or love songs. I write about issues that are real to me and about current events. I have a great love for Jesus Christ and love slipping the message of hope in there.
How would you describe your current music?
I had a good friend name it classic-modern music. It has a lot of Tom Petty and Neil Young influences on their as far as style. I made sure and put the signature Billy Crain guitars on there to please not only myself but the fans as well.
What is your definition of Southern rock?
Southern rock is this rootsy kind of rock music that evolved out of the mixing of country and blues music. It was very guitar driven and just has it's own sound and feel.
Are you satisfied with the artistic result of this disc?
I am more than satisfied. I am very proud of it and the way it has been received is fantastic. How do you sell it?
I sell it through my website billycrain.com and you can also order it through CDBaby and iTunes, DigStation, and quite a few other outlets.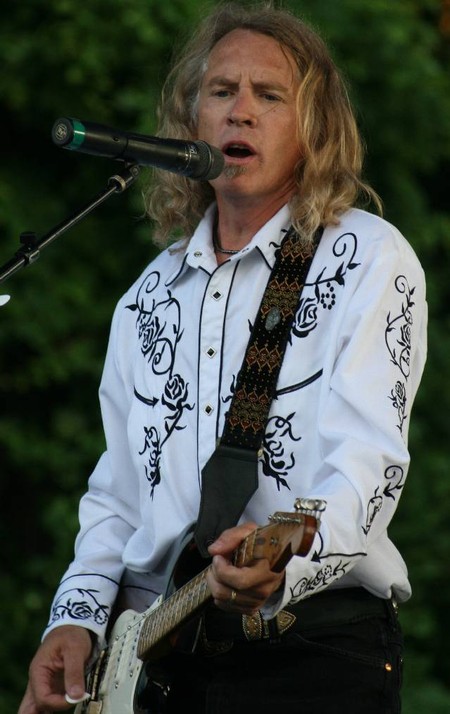 In 2009, Ghost Riders, which include former players of the Henry Paul Band and the Outlaws, released "Too Many Skeletons In Your Closet" and you, you release "Skeletons In The Closet". Is this titles resemblance a coincidence?
TOTAL coincidence. I just walked on the bus with a boxful of CD's after it was released and our sound tech Donnie Smith said "Did you see the name of the new Ghost Riders CD?". I was flabbergasted. Someone pointed out to me that the Grateful Dead had a release by the same name also. Oh well...
Oh, your engineer is Donnie Smith? I interviewed him two years ago. Give him hello from me.
I will tell Donnie Dawg you said hello. He told me awhile back that he had done an interview with you.
Do you have a band to play your songs on stage?
Not at this time. I try to focus on the Outlaws but am thinking about putting one together to go and play some shows. I'm hoping the CD takes off in France so I can come there.
Do you play some of it with the Outlaws?
Not at the current time. "Last Ghost Town" was supposed to be on my record but Henry loved it so much that it ended up on the outlaws demo CD.
Do you have, after this CD, other musical solo projects?
Yes, I am currently working on a follow up solo record. I have 3 songs already recorded and 2 more to record and more to write. I'm going to Haiti in January on a mission trip so I should have some pretty interesting perspectives for new songs after that.
Is it a musical mission? A religious mission? Or do you have another job?
No, it is a religious mission. I've always had a soft spot for the Haitian people and have contributed money over the years to help them and this trip came up at our church and I jumped at the chance to go.
What are your favorite Southern rock albums?
1.Live At The Fillmore East - Allman Brothers Band
2.Idlewild South - Allman Brothers Band
3.Eat A Peach - Allman Brothers Band
4.Brothers & Sisters - Allman Brothers Band
5. & 6. The first 2 Marshall Tucker Band albums
7. Street Survivors - Lynyrd Skynyrd
8. The Rossington Collins Band
Thanks Billy.
Thank you Luc!!!